Another 'crash for cash' accident claims scam has been foiled with the culprit being sentenced to 10 months imprisonment.
Mr Khalid was found guilty after he had intentionally swerved in front of a teenage driver before slamming his brakes on to cause the crash. Mr Khalid later made an insurance claim putting all liability of the vulnerable driver who he had targeted. To make matters worse the defendant persuaded a family friend to take part in the criminal activity so he could later pass the blame on to them. Essex based Khalid now serves a prison sentence for conspiring to defraud.
The judge sentencing Khalid labelled his behaviour as 'despicable'. Major crackdowns on 'crash for cash' accident claims have been taken place across 2013 in an attempt to eradicate insurance fraud from a rapidly growing market. Insurance fraud is nothing new as Bolton based firm Keoghs have been actively foiling insurance scams for longer than a decade.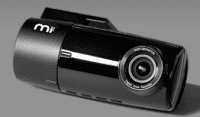 Accident Claims fraud investigator Holly Paley says: "We regularly see claims that raise suspicion as things just don't add up. We report any suspected incidents to the Insurance Fraud Bureau who have the systems to investigate in more detail. One of the biggest concerns is that some personal injury solicitors are accepting these cases in an attempt to stay afloat in difficult times. The whole industry needs to rally together to stamp out fraud and that means questioning claimants in detail to ensure we are acting responsibly".
The majority of scams seem to be operated by intimidating gangs who target vulnerable drivers. Most drivers will not want to confront the individuals involved and critics argue that more needs to be done to avoid fraudulent accident claims slipping through the net. It was only recently that an individual successfully claimed their tenth pay-out over a couple of years. When there is little evidence available the laws of the road can favour the culprits.
Some drivers are now having CCTV cameras installed on their dashboards to avoid spurious claims being made against them. To be on the safe side why not try MI-Witness.
Have you been the victim of a 'crash for cash' scam?