Only earlier Accident Claims reported on the link between NHS compensation claims and the lack of funding in maternity wards. Hours later we're reading about another five figure settlement following a tragedy at the hands of the NHS trust.
Paul and Melanie Diji's son Daniel died in December 2007, 18 days after he was born premature at 27 weeks.
The oxygen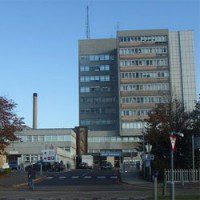 pressure given to Daniel was too loo low and led to brain damage and ultimately his death.  Daniel's parents were told he died of brain damage after being 'severely premature'. Mr and Mrs Diji started a legal bid for compensation against Southend University Hospital after they became suspicious of what was told to them.
Southend Hospital acknowledges that the standard of care given to Daniel should have been higher and says vital lessons have been learnt in the process. It's a shame it takes the loss of a life to spark a review of processes internally.
We've given a lot of stick to the NHS trust over the past few weeks with valid justification. However, medical negligence claims take a considerable amount of time to settle and the issues we are reporting happened some time ago. Processes and equipment have improved dramatically over the last five years and Southend's involvement in a new innovative healthcare scheme is testament to the improvements that have been made. Healthcare improvements over the last five years have been overshadowed by the rising number of accident claim companies being regulated.
As budgets have reduced in maternity units and no win no fee lawyers have been bombarding consumers, we can have the best technology in the world but need enough operatives to use it.  Whilst we have a shortage of staff and preying no win-no fee solicitors waiting in the corridors, what hope do we have of improving health care long term?
Solicitors, claims companies and those within the NHS need to use these cases not to fuel the claims industry, but to fuel positive change within healthcare.
You may also like: