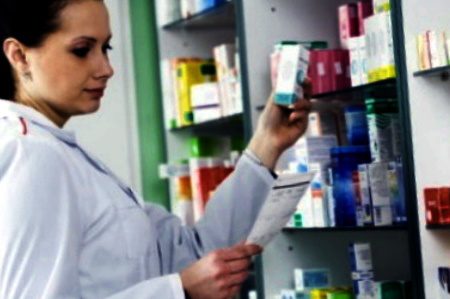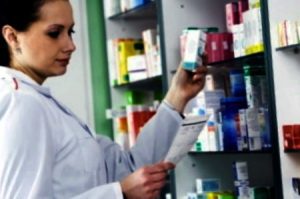 When you're ill or suffer an injury, you'll usually visit a hospital or your GP for treatment. That treatment will often require a course of medication to manage/cure your symptoms until you've fully recovered. But what happens if you receive the wrong medication? Well, you might not recover as quickly, or you could suffer an adverse reaction to the medication. This guide will look specifically at claiming for a Lloyds Pharmacy prescription error, but the information could be relevant to medication negligence claims against other pharmacies too. We'll look at causes of medication errors, potential outcomes and when a pharmacist might be liable for your suffering.
The team at Accident Claims UK believe that you should be able to make medical negligence claims without worrying about the cost of doing so. That's why we offer a no-obligation assessment of your claim and free legal advice too. Furthermore, if your claim is strong enough, we could connect you with one of our panel of medical negligence solicitors who could take your claim on using a no win no fee service.
If you'd like to discuss your Lloyds Pharmacy prescription error right away, please call us on 0800 073 8801. Alternatively, please continue reading if you'd like more information about claiming for a prescription mistake.
Choose A Section
A Guide To Claims For Wrong Medication Negligence By A Lloyds Pharmacy
A pharmacist has a key role to play in the treatment of a patient. While it's true it is the doctor who diagnoses and prescribes any treatment, it's the pharmacist who's there to ensure the patient receives the correct medication. Pharmacists train for many years before they're able to work and, as such, are deemed, medical professionals. That means they have a duty of care towards patient safety.
In this guide, we're going to consider what might lead to dispensing error, what suffering they might cause and when compensation might be awarded for such a mistake. We'll also look at how to report a pharmacy error, the claims process and the amount of compensation that could be awarded.
We advise that, due to the complex nature of some claims, you could use a medical negligence solicitor. Also, you should contact them as soon as possible. That's because there is a general claims time limit of 3-years. While that might seem like a long time, your solicitor will need to collect evidence, arrange medical assessments and take other steps before they can submit your claim. The time limit for claiming when a pharmacy made a mistake will usually commence from the date you found out about the suffering caused.
When you've read this guide about claiming for Lloyds Pharmacy prescription negligence, please call us if you have any remaining questions. Our team of advisors can provide free legal advice about your case and review your claim to see if you're eligible to seek compensation.

What Are Wrong Medication Negligence Claims?
It's important to note that when a pharmacist makes a mistake, you're not automatically entitled to claim compensation. The mistake needs to have caused you to suffer in some way.
Legally, to make a compensation claim for a pharmacy prescription error, you'd need to show that:
A pharmacist acted in a way in which was below what could be reasonably expected of a competent pharmacist in the same scenario. The legal term for this is a breach of duty.
You suffered a reaction to the medication error, or your underlying condition was made worse.
The suffering you sustained was as a direct result of the breach of duty (you may hear this referred to as causation).
There are a number of different scenarios which could mean a pharmacist is liable for the wrong prescription which we'll look at throughout this guide.

What Liability Or Duty Of Care Does My Pharmacy Have?
Information from the General Pharmaceutical Council (GPhC) shows that pharmacists have responsibility for:
The quality of any medication given to a patient.
Making sure medicines provided to patients are suitable.
Providing advice to patients on how to take medication and any potential side effects.
Making sure that they act within the law.
Furthermore, they are required to:
Supervise the dispensing and preparation of medicines.
Give advice to patients about medicines (non-prescription) based on their symptoms.
Ensure they use systems that are fit for purpose.
If the wrong medication is provided because any of the following didn't happen and you suffer as a result, you could be entitled to seek compensation.

What Could Happens If Your Pharmacist Makes A Mistake?
In the past, most medical professionals who made an unintentional mistake that caused a patient to suffer were exempt from criminal prosecution. Until recently, that wasn't the case for pharmacists. That's why the industry worked hard to help the Government introduce the Pharmacy (Preparation and Dispensing Errors – Registered Pharmacies) Order 2018.
Now, if a pharmacist realises a mistake has happened and tries to contact any affected patients quickly, they won't face criminal charges for any suffering caused. The order doesn't affect your entitlement to compensation for any such mistake though. So long as you can show you've suffered as a result of a pharmacy prescription error, you could still be entitled to pursue a claim.

How To Report A Prescription Error
There are a number of reasons you might want to report a pharmacy to the General Pharmaceutical Council. According to their website (link at the end of this guide), you can raise concerns or complaints about:
Prescription errors including wrong dosage, incorrect medicines and also incorrect instructions.
Criminal acts that have an impact on the pharmacist's ability to work.
Working while under the influence of drugs or alcohol.
Serious unprofessional or inappropriate conduct.
Dishonest or acts of fraud. For example, claiming sick pay while still working.
Where an unregistered pharmacist is working.
Health conditions which affect the pharmacist's ability to practice safely.
These concerns or complaints could be raised by patients or members of staff working within the pharmacy.

Liability Of Pharmacies For Medication Errors
We mentioned earlier that claiming for a Lloyds Pharmacy prescription error could be a complex case to prove. As is the case with other types of claims, evidence is crucial. Without any evidence to support and prove what happened, who was to blame and how you suffered, a claim probably wouldn't proceed.
Therefore, if you're considering making a claim, the types of evidence you could use to prove liability include:
The packaging that your medication was given to you in. This might be a box, bottle, blister pack or bag.
A sample of the medication.
Copies of your medical records. This could include records from the doctor who initially treated you. Also, you could use records that show what treatment was required as a result of the medication error you're claiming for.
A copy of the original prescription. Your GP may be able to supply a copy if you don't have the original.
Witness statements from anyone who heard verbal advice provided to you by the pharmacist.
The more evidence you can supply, the better. Your solicitor's job is to try and prove that the pharmacist through medical negligence is liable for your suffering. When they submit your claim they are more likely to admit liability if you've provided suitable evidence to prove negligence. Once liability has been agreed, the solicitor can move on to trying to secure the right amount of compensation for you.

What Effect Could The Wrong Medication Have On You?
We've explained already that you can only claim compensation after receiving the wrong medication if it caused you to suffer. So, what suffering could occur following a prescription error?
Your underlying condition could worsen. Although you might not suffer an adverse reaction to the incorrect medication, your underlying condition could deteriorate because you didn't take the medication that was originally prescribed by your doctor.
There could be an adverse reaction to the incorrect medication you'd taken. For instance, you could suffer stomach cramps, nausea, dizziness, vomiting, fatigue and even damage to internal organs. Usually, these reactions are not life-threatening. Nonetheless, the suffering caused could lead to a compensation claim.
Finally, you might suffer an allergic reaction to the medication. When your GP prescribes medication, they'll check that it doesn't contain any known allergens that you would react to. Symptoms of an allergic reaction include rashes, itchiness, a runny or blocked nose and swelling in the mouth, tongue or throat. In more serious cases, an anaphylactic shock could occur. This is a medical emergency which requires immediate treatment.
Types Of Prescription Negligence By A Pharmacy
There are a number of different scenarios which could lead to a pharmacy prescription error. We're going to provide some examples below. Don't worry if you don't see an exact example of your case though. You could still begin a claim.
Here is the list of types of mistake which could be deemed negligent and lead to a claim:
When you receive somebody else's prescription because your name is similar to theirs.
If the pharmacist misreads instructions or medical abbreviations on the prescription.
When a pharmacist or technician dispenses the wrong medication because it looks similar or has a similar name to another medicine.
If a mistake occurs with your prescription because the pharmacy is overly busy or short staffed.
Remember, claims could be made because if you receive the wrong medication, the wrong dosage or incorrect instructions. You could also claim if the medication you receive is out of date or the packaging is damaged and causes the product to be unsafe to use.
If you'd like to begin a claim today, please contact an advisor on the number at the top of the page.

Prescription Error Compensation Calculator
Now that you've seen how a pharmacy dispensing error could happen, we're going to look at compensation amounts. It's important to state that every claim is different. Therefore, it's impossible to say how much your claim might be worth in this guide. Our advisors could provide an estimate once your claim has been assessed though. What we can do is provide the claims table below to demonstrate some potential compensation amounts.
| Claim Type | Compensation | Information |
| --- | --- | --- |
| Non Traumatic Injuries | Up to 49,270 | The initial symptoms in this category will include fatigue, diarrhoea, nausea, vomiting as well as some serious acute pain. There will be the need for some weeks spent in hospital. Further, ongoing, symptoms will include incontinence, haemorrhoids and irritable bowel syndrome will have an effect on life enjoyment and work ability. |
| Non Traumatic Injuries | Up to £18,020 | This category covers serious but short lived symptoms including nausea, vomiting and diarrhoea. These symptoms will ease in around 4 weeks. However, there could also be an impact on enjoyment of food and a disturbance of bowel function over a few years. |
| Non Traumatic Injuries | Up to £8,950 | Stomach cramps, alteration of bowel function, fatigue and significant discomfort will be caused. Hospitalisation required with symptoms reducing after a few weeks. Total time for a full recovery may be between one year or two. |
| Non Traumatic Injuries | Up to £3,710 | Symptoms such as stomach cramps , diarrhoea and a temporary disabling pain over a few weeks. |
These figures are from a document that courts and solicitors use to determine compensation amounts. As you'll see, amounts vary quite widely and are based on the severity of your suffering. That's why it's vital for evidence to substantiate how serious your injuries were.
To help prove the extent of your suffering, solicitors arrange for you to be assessed by an independent doctor. They review your case, examine you and ask some questions about your suffering. Then they prepare a report for your solicitor. This report explains how you suffered initially, the impact that was caused and, importantly, whether you're fully recovered yet or not. Your solicitor will then submit the report with your claim to make sure you receive a fair compensation amount.

Examples Of Special Damages Claimable For Wrong Medication Claims
In any injury claim, a solicitor can ask for general damages and special damages. General damages are used to compensate you for any pain, suffering or loss of amenity caused by your injuries or illness. The previous section's table contained examples of general damages amounts. In this section, we're going to concentrate on special damages. These are awarded as compensation to cover any financial costs you've incurred as a result of your injuries. Examples include:
Care Costs.
When you're recovering, you might need the support of a carer. If that's the case, you could claim back any fees incurred. Also, if the carer was a friend or family member, it might be possible to claim for their time.
Medication Costs.
Usually, you'll receive treatment to help you recover free from the NHS. However, you could still end up paying for over the counter medicines or prescriptions. Therefore, you could ask for these costs back.
Travelling Expenses.
During your recovery, it's likely that you'll need to make trips to and from a GP surgery or hospital. This could mean you end up paying for fuel and parking costs. Therefore, these could be included in your claim.
Lost Income.
Some employers don't pay full sick pay. This means, if you take time off work for a medical appointment or to recover, you could lose some income. If that's the case, the loss could be included in your claim.
Future Loss of Earnings.
Finally, if your illness or injury affects your ability to work, then you could claim for any future lost income. This compensation would consider your age, salary, job prospects and what reduction in work ability was caused by your injuries.
Receipts, wage slips and bank statements could all help prove special damages claims.

How Could Accident Claims UK Help Me?
Accident Claims UK has been helping claimants with personal injury claims for many years. We hope that you've found the information in this guide helpful and are considering using us to begin a claim. Here is some information about how we could help you:
Our advisors provide free legal advice on any claim.
We provide a no-obligation assessment of your case as well.
You can begin a claim at any time as our claims line is open 24-7.
Our solicitors work on a no win no fee basis for any claim they take on.
The solicitor will provide you with regular updates as the case progresses.
Finally, your solicitor will always try to ensure that any compensation award is a full and fair amount.
If there's any more information you need about how we could help you, please call on the number at the top of the screen.

No Win No Fee Prescription Error Compensation Claims
Many people understandably worry about the costs involved with claiming. To reduce the financial risks involved, our solicitors offer a no win no fee service for any claim they handle. This means more people are able to claim and the whole process is a lot less stressful.
The process begins with an assessment of your claim by the solicitor. Once they're happy that they could win the claim for you, the next step is to prepare a Conditional Fee Agreement, or CFA, for you. This is the contract between both parties and is important. That's because, within the CFA, you'll find information confirming:
Your solicitor's fees only have to be paid by you if you receive compensation.
What level of 'success fee' you'll need to pay if your case is won.
The success fee, a percentage of your compensation, is used to cover the solicitor's fees when your claim is won. Importantly, you don't need to send funds to cover this fee. That's because your solicitor will simply deduct it from the compensation before it's sent to you.
If you'd like us to check whether you are eligible for a no win no fee service, please contact us today.

Contact Us To Start A Wrong Medication Negligence Claim
. To contact us, you can:
Call one of specially trained advisors on 0800 073 8801 for free advice.
Email us with details of your case to office@accidentclaims.co.uk
Request a call back from a member of our team. Please complete this form to arrange a call.
Or, finally, you can chat online to an advisor from any page on this site.
When you contact us, we'll begin by assessing your claim. The advisor will listen to what happened and how you suffered. They'll then review the evidence you have to support the claim. If they believe you're in a position to proceed, they could introduce you to a solicitor. If they decide to take your claim on, they will work for you on a no win no fee basis. Please contact us today to find out if you're eligible to claim.

Prescription Error References
We're now going to provide links to some of our other guides, as well as external resources, which might prove helpful with your Lloyds Pharmacy prescription error claim. Please contact us if there is any more information you require.
Pharmacy Complaints – Information from the General Pharmaceutical Council on when you should raise concerns.
Pharmacy Legislation – A list of different legislation that applies to pharmacists.
New Medication Service – Information on an NHS scheme where pharmacists could help you with advice about new medications you've been prescribed.
Pharmacy Negligence – A more general guide about claims following a prescription error.
Medication Errors In Hospitals – This guide explains how a lawyer could help if you've suffered after receiving the wrong medication in the hospital.
GP Negligence Claims – Finally, a look at when you could claim for medical negligence against a GP.
Article by BH
Edited by MM.