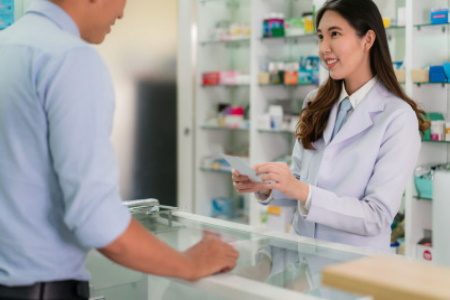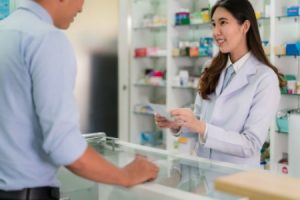 Superdrug Pharmacy is one of the UK's largest high street pharmacies. There's also a Superdrug online pharmacy that can be used to arrange delivery of your NHS prescription. Whichever method you choose to use, the role of the pharmacist is an important part of your treatment. Any pharmacy error that results in you taking the wrong medication could cause an adverse reaction. Therefore, this guide is going to look at when you could make a Superdrug Pharmacy wrong medication claim. As we progress, we'll look at what could cause a mistake, what problems they can cause and how you can report pharmacy mistakes.
Accident Claims UK is here to help you claim. We offer free legal advice on the claims process. We also provide a no-obligation assessment of your claim. If there's a chance your claim could be successful, you could be referred to a lawyer who specialises in medical negligence claims. Any claim they take on will be on a No Win, No Fee basis.
If you're ready to discuss your claim right away, please call an advisor on 0800 073 8801 today. Alternatively, please carry on reading to find out more about claiming for a pharmacy medication error.
Choose A Section
A Guide To Prescription Error Claims Against Superdrug Pharmacy
One of the main roles of a pharmacy is to ensure that the medication you're given is the same as what a doctor prescribed. That's because the doctor will have made a number of checks about any medication, they want you to take. They'll check whether it's effective for your illness, conflicts with anything else you're taking or if it contains any ingredients you're known to be allergic to. If there are any differences between what's been prescribed and the medicine you're given, you could be entitled to sue if the mistake causes you to suffer.
Throughout this guide, we're going to look at some scenarios which could lead to a pharmacy error occurring. We'll take a look at what the consequences of an error could be and when you could be entitled to make a compensation claim.
Our advice is that, if you're considering making a Superdrug Pharmacy wrong medication claim, you should seek legal advice as soon as possible. That's because there is a relevant statutory time limit for claiming. In cases of medical negligence, this is 3-years from the date of negligence or when the subsequent illness was diagnosed. This is the same as the personal injury claims time limit for England and Wales. If you fail to claim within this time limit, you may be barred from claiming.
After you've completed this guide, if you'd like to proceed with a claim or if you have any further questions, please contact one of our friendly advisors. Remember, any advice we offer is completely free.

What Is A Prescription Error By A Pharmacy?
The types of prescription errors we're discussing in this guide are those which cause you to become ill, injured or where your existing illness is made worse. It's not just where you're given the wrong medicine. You could also suffer because you were given the wrong strength, dose or instructions on when or how to take the medication.
Here are some scenarios where a mistake could occur which could lead to a claim:
If the meaning of a medical abbreviation on the prescription wasn't checked.
When you're given somebody else's prescription.
Where a drug is dispensed in error because it has a similar name to the one prescribed.
If the pharmacy technician is rushed because of staff shortage.
Where a drug is dispensed in error because it looks the same as the one prescribed.
Whatever causes the mistake to happen, even if not listed here, you could be entitled to make a Superdrug Pharmacy wrong medication claim if the mistake causes you to suffer. We'll look at the possible outcomes of prescription errors later.

What Is A Pharmacist's Duty Of Care?
Pharmacies in England, Scotland and Wales are governed by the General Pharmaceutical Council (GPhC). They define the roles and responsibilities of practising pharmacists. According to the list of pharmacist responsibilities on their website, pharmacists must ensure:
Pharmacy medicines are dispensed in accordance with the law.
That any medication given to patients is suitable.
The quality of the medicines given to patients.
That advice on how to take medication, and any possible side effects, is provided.
Also, pharmacists should:
Provide advice on effective medicine use to other medical professionals.
Advise patients on over the counter medications based on any symptoms.
Make sure any procedures or systems used in a pharmacy are fit for purpose.
Offer additional services like cholesterol management and smoking cessation courses.
What Happens If A Pharmacist Makes A Dispensing Error?
In the past, any pharmacist who owned up to making a mistake faced criminal charges if their patient suffered. This meant that pharmacists could be worried about reporting potential errors. Therefore, a new piece of legislation, The Pharmacy (Preparation and Dispensing Errors – Registered Pharmacies) Order 2018, was introduced.
This means that pharmacists now have a legal defence for inadvertent dispensing errors. So long as they try to contact patients, where necessary, to report the mistake, they may not face prosecution. The legislation covers registered pharmacists and staff working under their supervision.

Reporting Pharmacy Mistakes
There are a number of different reasons that you might want to make a complaint or raise a concern about a pharmacist according to the GPhC. It's not just patients that can raise concerns though, members of staff within a pharmacy could do so as well.
According to the GPhC, here are some reasons why you might contact them:
Because a dispensing error has occurred such as being given the wrong medication, incorrect dose or inaccurate instructions.
If you suspect a pharmacist is acting fraudulently or dishonestly.
Where a pharmacist has recently sustained an illness, which might affect their ability to practice safely.
If a pharmacist has received a criminal conviction. This doesn't mean they'll automatically be suspended but an investigation might be required.
Where you believe a pharmacist is practicing while unregistered.
If you believe the pharmacist has been working under the influence of drugs or alcohol.
If you're aware of any serious inappropriate or unprofessional behaviour.
It's not always necessary to make a complaint to the GPhC to be able to sue a pharmacist for negligence. However, your solicitor might suggest it's a good idea. That's because the findings of an investigation could make it easier to prove what went wrong.

Where Does Liability Lay For A Pharmacy Error?
Proving liability for a pharmacist error can be tricky. To be entitled to claim compensation, you'll need to be able to show that:
The pharmacy owed you a duty of care. If you've visited a pharmacy for advice or you're a patient of the pharmacy, then they will most likely owe you a duty of care.
If they did owe you a duty of care, did they breach it? This can be demonstrated if the service they provided you with was less than could be reasonably expected by a medical professional in the same situation.
Finally, was your suffering caused by the breach of duty?
If you're unsure whether all of those steps are true, please speak with a member of our team and let them assess your claim with you. It will be a no-obligation assessment and you'll receive free legal advice about your options.

What Are The Consequences Of Prescription Errors?
There are a number of potential outcomes that can happen if you are given the wrong prescription. Here are some of them:
There will be no adverse effect. In some cases, taking the wrong medication will cause no problems and your underlying illness will not be affected. Therefore, in this situation, you wouldn't be eligible to begin a claim.
Your underlying condition becomes worse. Even if you don't suffer an adverse reaction after taking incorrect medication, the original illness you were being treated for might get worse. That is because you wouldn't be taking the medicine your doctor intended to treat or manage your symptoms. This means a claim might be possible.
You suffer an avoidable adverse drug reaction. Sometimes, taking the wrong medicine can result in side effects and adverse reactions. These could result in hospitalisation and might take months or years to recover from. Symptoms might include dizziness, fever, fatigue, nausea, vomiting and stomach cramps. While these reactions aren't likely to be life-threatening, you could suffer damage to organs such as the bowels, bladder or kidneys.
There could be an allergic reaction. If this happens, you could suffer mild or severe symptoms. Some of the more minor include rashes, itchiness, swelling, and watery eyes. In more serious cases, the patient could suffer an anaphylactic shock. This can be fatal and needs to be treated as a medical emergency.
Please remember, mistakes that don't cause you to suffer in any way would mean you wouldn't be entitled to claim compensation.

Types Of Medication Mistakes
Here are some examples of pharmacy errors which could cause you to suffer and therefore begin a compensation claim:
If you were given incorrect instructions on how to take the medicine.
Where you were given out of date medication.
If the dose or strength of medication was different to what was prescribed.
If the medicine provided was incorrect and not what was prescribed.
Where the medication's packaging was damaged.
Or where you were provided with somebody else's prescription medicine.
This isn't an exhaustive list of mistakes that could occur. Therefore, even if a mistake isn't listed, we could still help you make a claim.

Calculating Compensation For Wrong Medication
Now that we've looked at why you could make a Superdrug Pharmacy wrong medication claim, it's time to move on to how much compensation you could be entitled to. It's important to point out that every claim is different. Therefore, the information here is only an estimate. You can receive a personalised assessment by calling an advisor on 0800 073 8801.
Instead of supplying a personal injury claims calculator which can be tricky to use, we've provided the table below. It contains examples of relevant injuries and illnesses and how much compensation they could be awarded. The amounts listed come from the Judicial College Guidelines, a legal document that lists compensation awards made for courts for different injuries.
| Type of Injury | Compensation Amount | Further Details |
| --- | --- | --- |
| Adverse Drug Reaction | Up to £49,270 | Reactions that lead to symptoms such as vomiting, diarrhoea, acute pain and also fever. There will probably be the requirement for some days or weeks in hospital. Additionally, incontinence, haemorrhoids and irritable bowel syndrome could all cause additional suffering. Having a significant impact on ability to work and enjoyment of life. |
| Adverse Drug Reaction | Up to £18,020 | Reactions that lead to serious but short-lived symptoms such as vomiting and diarrhoea. It will take around 2 to 4 weeks for initial symptoms to ease but enjoyment of food and bowel function could be affected for up to 2 years. |
| Adverse Drug Reaction | Up to £8,950 | Reactions that lead to fatigue, alteration of the bowel function or stomach cramps. Significant discomfort is likely that could result in hospitalisation for a few days. It will take around 2 weeks for initial symptoms to ease but complete recovery could take up to 1 to 2 years. |
| Adverse Drug Reaction | Up to £3,710 | Reactions that lead to varying levels of disabling pain such as stomach cramps and diarrhoea but will usually only last for a few weeks. |
| Bladder | Up to £75,010 | Reactions that lead to incontinence, pain and serious impairment of function. |
| Bowels | Up to £65,440 | Reactions that could cause impairment of function and possible temporary colostomy. |
Each injury is compensated based on its severity. This means that it's essential that your solicitor can provide as much relevant evidence as possible to prove how you've suffered. Therefore, as part of the claims process, our solicitors will arrange for you to visit a local medical expert. They'll assess your injuries and prepare a report. This will detail what injuries were sustained, how they affected you and whether there are likely to be any ongoing issues.

What Other Damages May You Claim?
As part of any wrong medication claim, your solicitor can claim for general and special damages. General damages were included in the previous section's table. They are designed to compensate you for any pain, suffering or loss of amenity caused by the dispensing error.
Special damages, on the other hand, are designed to compensate you for any financial losses you've incurred as a result of the pharmacy negligence. Special damages comprise of a number of different elements. Your solicitor will use those that are relevant to you and could include:
Medical Expenses.
If you require further treatment following the prescription error, you're likely to incur prescription costs or have to pay for other medications. Therefore, these costs could be claimed back.
Care Costs.
While you're recovering from your illness or injuries, you might need somebody to support you. Therefore, if you had to pay for a professional carer, or even if you needed a family member to support you, then you could be entitled to claim back the costs of an hourly rate for their help.
Travelling Costs.
While recovering, it's possible you'll need to travel to a pharmacy, GP practice or hospital. This might happen on more than one occasion. Therefore, you could ask for travel, fuel or parking costs to be compensated.
Lost Earnings.
If you require time off work to recover, or because you need to visit your GP, you might lose some of your income. If that's the case, you could ask for these losses back. Also, in the event your ability to work is going to be affected in the longer term, you could ask for future lost income to be paid too.
Evidence that you can supply to prove special damages includes receipts, wage slips and bank statements.

How Could I Be Helped By Accident Claims UK?
Accident Claims UK specialises in helping you make any form of medical negligence or personal injury claims. If you're considering making a Superdrug Pharmacy wrong medication claim, here is some more information about how we could help you:
We provide completely free legal advice for anybody considering making a claim.
Our claims line is open 24-7 so that you can claim when it's most convenient for you.
We provide a no-obligation assessment of any claim.
Our panel of specialist solicitors have decades of experience between them. They fully understand the claims process and will guide you through it expertly.
Should a solicitor take on your claim, they'll keep you fully updated as it progresses.
They'll also make sure you understand any legal jargon throughout your claim.
In every case, the solicitors on our panel will try and make sure you receive a full and fair compensation settlement.
Should you require any more information, please contact a member of the team today.

No Win No Fee Prescription Error Claims Against Superdrug Pharmacy
If you're considering claiming for a Superdrug Pharmacy prescription error, we'd like you to know that our solicitors offer a No Win, No Fee service for any claim they take on. They do this because they want you to be confident about pursuing compensation and not worrying about the financial risks of doing so.
When you contact us, your claim will be reviewed. If they believe it's viable and could be successful, they'll prepare a No Win, No Fee agreement for you. This is also known as a Conditional Fee Agreement (CFA).
When you read the CFA, you'll see:
There are no upfront fees to pay.
You won't have to pay any fees during the claim.
And, if the case is lost, you won't have to pay any solicitors fees.
When the solicitor wins your claim, they ask for a small contribution towards their costs. This is called a success fee and is deducted from your compensation at the end of the claim. Don't worry though, success fees are capped and the percentage you'll pay is listed within the CFA.
Please speak with an advisor to see if you could be entitled to claim on a No Win, No Fee basis.

Contact Us To Make A Claim Against A Pharmacy
Now that you've read this guide about making a Superdrug Pharmacy wrong medication claim, we hope that, if you've decided to claim, you'd like Accident Claims UK to help you do so. If that's the case, here are our contact details:
You can call our specialist advisors to begin your claim on 0800 073 8801.
If you prefer, we can call you back at a convenient time. To arrange this, please complete this form.
Emails can be sent to the team on office@accidentclaims.co.uk.
Finally, you can use our live chat feature to connect to an advisor any time, night or day.
When you reach out to us, an advisor will review your claim with you. They'll ask a number of questions about what happened, how you were affected and who was to blame. If there's sufficient evidence to prove your case, they could introduce you to one of our lawyers. If they take your claim on, it'll be on a No Win, No Fee basis.

References For Wrong Medication Claims
In case you require any further information, we've provided some links to more of our guides and also some further information from external sources.
Pharmacy Inspections – This website allows you to review inspection reports for pharmacies in your area.
Find A Pharmacy – A useful NHS tool that allows you to search for pharmacies in your area.
NHS Medication List – This is a list of medical products that the NHS are able to prescribe.
Care Home Prescription Errors – Information on when a claim could be made following a prescription error in a care home.
GP Negligence Claims – A guide about how solicitors specialising in clinical negligence could help you sue for GP negligence.
Hospital Negligence Claims – Finally, information on when you could make a claim for suffering caused by hospital negligence.
If there is any more information we can provide, please get in touch and let us know.
Article by BH
Edited by MM.