Have you been injured while on a Thomas Cook holiday? If so, we can help you to get the compensation you deserve at Accident Claims UK. You can reach us on 0800 073 8801, but first, read on to find out everything you need to know about claiming.
Select A Section
A Guide To Package Holiday Claims For A Thomas Cook Accident Or Injury?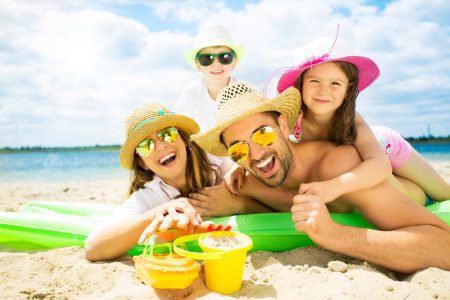 You would be shocked to discover the sheer number of people that would have been entitled to personal injury compensation yet never made a claim. This is especially the case for holiday accidents. One of the main reasons why this occurs is because they are unaware of the fact that they have the basis for an accident claim the first place. We don't want you to miss out on the money you could be entitled to. To discover if you have a case, there are three key questions to ask yourself…
Who caused the accident?
There is only one place to begin and this is by determining who actually caused the incident. If you are responsible for the accident you will not be able to make an accident claim. You need to be able to prove that the incident occurred because of someone else's error or negligence so you can claim against them.
When did the incident occur?
It is vital that the accident happened within the last three years. This is the time limit on personal injury cases for UK package holidays, time limits can also very so please get advice on your accident. The last thing you want is to miss out on your compensation because you made your accident claim too late. It is imperative to note that this time period begins from the date of the incident.
Did you see a doctor for your injuries?
Last but not least, the final question you must ask yourself is whether you saw a doctor and were professionally diagnosed with your injuries. You will struggle to make a claim if this is not the case. After all, how are you going to prove that you suffered an injury in the first place if you have not seen a medical professional?.
Now you have a good idea as to whether you have a strong case or not, read on to find out more about making a Thomas Cook accident claim.
The Most Common Accidents People Have On Holiday
Some of the most common accidents people suffer on holiday are as follows:
Injuries due to slip, trip and fall hazards
Foreign transport or coach accidents
Injuries sustained while on excursions
Illness due to substandard hotel hygiene
Food poisoning
Road accidents
Sporting activity injuries
Boating accidents
Swimming pool accidents
The Most Common Injuries People Have On Holiday
Some of the most common injuries suffered on holiday include:
Broken Ankle
Broken Wrist
Water borne illness
Spinal cord, neck and back injuries
Concussion
Broken or fractured bones
Grazes and cuts
Bruising
Diarrhoea and sickness
Food poisoning
What Obligations And Responsibilities Do Holiday Companies Owe Travellers?
In the past, if you were injured on a package holiday, you would have to claim directly against the supplier in the country you were visiting. This is no longer the case. Now, you can make a claim against the package company, i.e. Thomas Cook. Only if the holiday company is at fault for your accident.
How Much Time You Have To Seek Damages From Thomas Cook
There are several reasons why you should make your claim as soon as possible. To begin with, did you know there is actually a personal injury claims time limit on making an accident claim? This is something a lot of people do not know about until they unfortunately learn the hard way. The limit is three years on package holiday personal injury claims. This may seem like a long time, but once you have dealt with your injuries and start looking for the best solicitor time can pass pretty quickly. It is also worth noting that this time period begins from the date of your accident. The only exceptions are those whereby the injury has occurred over time, but this is not often the case for Thomas Cook holiday accidents – it is usually for workplace accidents such as repetitive strain injury and industrial deafness.
Aside from this, you should also make your accident claim sooner rather than later as you will find it a lot easier to make your claim. The details will still be fresh in your mind and your solicitor will have an easier job on their hands, since it will be more straightforward to gather evidence, such as witness statements. The sooner you make your claim the better chance you have of it being a strong one.
Hotel Accident And Injury Claims
You can also make a personal injury claim for any sort of accident that has occurred at the hotel you have been staying at. There are many different kinds of accidents that can happen at hotels. This includes slips, trips, and falls, which are undoubtedly the most common. This could happen if a new floor has been put down, if there are potholes in the car park, if the floor was been cleaned and not marked, and so on! You may also suffer an injury or illness because the swimming pool has not been maintained properly. Chemical imbalances in the swimming pool can cause illnesses. There can also be injuries and illnesses suffered in the gym as well as the spa. If the equipment is not maintained properly or the wrong instructions have been provided, you can make a claim. Simply call us for more information. Of course, you can also claim flight delay and cancellation compensation, which is another area entirely, but one that we deal with.
Car And Other Road Traffic Accidents On Holiday
Road traffic accidents can occur in a whole host of different ways. The following is a mere handful of the different types of claims that are made because of road traffic incidents…
Car crash claims
Bicycle accident compensation
Untraced driver claims
Passenger accidents
Uninsured driver compensation
Motorcycle accidents
Pedestrian incidents
… And much, much more!
Whilst road traffic accidents occur on a daily basis, the good news is that most injuries tend to be minor. With whiplash being the most common of them all. However, the only issue with this is that a lot of people bypass a trip to the doctors as a result. They don't want the hassle and inconvenience of having to go to hospital, especially when abroad. But, if you do not see a medical professional you might not be able to claim, and so it is imperative to go to the doctor.
When it comes to road traffic accidents there is a general course of action you should take. This is as follows…
Get the details in terms of contact of the person responsible. This includes their name, telephone number, address, registration number and the details of their insurer.
Get the details of any witnesses.
Report the accident to the police if necessary.
Take pictures of any damage to the road and/or your vehicle, bicycle or motorcycle.
Visit a doctor.
Keep track and evidence of any costs/bills/expenses encountered.
Food Related Illness Claims Against Thomas Cook
You can make a claim if you have fallen ill on a package holiday with Thomas Cook. Often people suffer holiday sickness because they have sustained food poisoning or something along those lines. Food poisoning does not tend to be serious, with most cases clearing in a matter of days. However, there have been cases whereby a holiday sickness has turned into a life threatening matter. No matter what category of seriousness your illness falls into, you will be able to make a claim.
What Steps Should I Take When Making A Claim Against Thomas Cook?
There are many different types of compensation claims that are made on a daily basis because of accidents that happened overseas. If you have become involved/injured in an accident that was not your fault, your solicitor will be largely responsible for ensuring you get the amount of compensation you deserve. However, there are ways you can increase your chances of winning your case, as you will discover below.
See a doctor – This is the most important piece of personal injury advice that any solicitor will give you. It is vital to see a medical professional because they will put together a report, which will document your injuries, your diagnosis and the extent of your suffering, as well as the recommended course of treatment. This will serve as proof of your injuries, and it will be used to determine how much compensation you will be entitled to.
Take down notes of everything that occurred – As soon as you get the chance, you should jot down everything that happened, in as much detail as possible. This will make sure you do not miss anything important out later on in time.
Take photos – In some instances it can really help to strengthen your case if you take photographs, for example, if you take photos of your injuries or any damaged to your car or the street if you were to have been in a road traffic accident.
Report the incident – There are incidents when you may need to report the incident. For example, if you were to be involved in a road traffic accident, you may need to inform the police. Needless to say, in all of these cases you will need to inform Thomas Cook about what has occurred.
Keep proof of expenses – Last but not least, you should keep proof of any costs that you have incurred as a direct result of your injuries, including the likes of medical expenses, loss of income, counselling expenses, travel costs and childcare costs. You will be able to claim for these as special damages, but you will need proof.
When Making A Personal Injury Claim, What Should I Include?
When it comes to using the services of accident lawyers, you probably recognise that their duty is to ensure you receive the compensation you deserve to help you recover from the injuries you have suffered. But, did you know that they would also work to secure a payout for any expenses out of pocket you have encountered because of your injuries? These are known as special damages. You simply need to be able to prove that you have only incurred the expense in question because of any injuries you sustained. You also need to have proof of the cost, such as a bill, a receipt or indeed any other relevant payment document.
Medical costs – There is only one place to begin, and this is with medical costs. If you have been injured, there is a very high chance that you will need to spend money on a prescription or any treatments. You should be able to claim for this when using the services of accident lawyers.
Loss of income – Have you suffered a loss of income due to your inability to work while you recover? If so, this also counts as a special damage. Unfortunately, not everyone is covered by sick pay, and thus an injury can cause a lot of financial worry to the injured party. But, this is what a compensation claim is all about,; ensuring you get the money you deserve to help you through it.
Counselling expenses – It is not uncommon for personal injury victims to require counselling to help them get over the situation. After all, some incidents can be very traumatic, and thus it's necessary to seek professional assistance. If you find yourself in this position, make sure you claim for the counselling costs when making claims of this kind.
Childcare costs – Last but not least, if you have had to pay for childcare while you recover, you can also make a claim for this.
Examples Of Package Holiday Claim Settlements
If you want to make a claim for any sort of Thomas Cook accident, you will want to know how much compensation you are going to get. This is difficult to establish because payout amounts differ so much. This is due to the fact that all cases are dealt with on a completely individual basis, meaning your case will be independently assessed and you will be awarded an amount accordingly. This is why it is impossible for your solicitor to tell you the exact amount you will receive beforehand. Even if you use a personal injury claims calculator, please note that this is only ever going to give you a very rough estimate. The best thing to do is take a look at the table you see here and you can see the typical payout amount for the most common injuries relating to Thomas Cook accidents.

| The injury you have sustained | Extra notes | How much compensation will you receive? |
| --- | --- | --- |
| Severe shoulder injuries | Often associated with neck injuries. | £16,830 to £42,110 |
| Wrist Injuries | Injuries resulting in complete loss of function in the wrist. | Up to £52,490 |
| Serious Hand Injuries | In these cases, capacity of the hand will have reduced to roughly 50 per cent. | £25,430 to £54,280 |
| Severe Leg Injuries | The most serious leg injuries falling short of amputation. | £84,400 to £119,210 |
| Minor injury | Recovery in seven days. | A few hundred pounds to £600 |
| Minor injury | Recovery in three months. | £1,200 to £2,150 |
If you cannot see the injuries you have suffered in the table above, you do not need to panic. You will still be able to put forward a claim. Please do not hesitate to give us a call if you would like further information about how much compensation you may get.
No Win No Fee Injury Claims Against Thomas Cook
There are a number of different reasons why you should opt for a No Win, No Fee compensation specialist. This includes the following…
Financial Benefits
To begin with, one of the main benefits related to a No Win, No Fee service is that the potential financial risk that is associated with going down the traditional route is eliminated. After all, if you use a typical personal injury solicitor you will have to pay for everything, even your initial consultation. Imagine how frustrating it is to pay for a consultation literally to discover you don't have the good basis for a case! Moreover, you won't need any money to begin your claim if you use No Win, No Fee personal injury solicitors.
Better Quality
In addition to the financial advantages, you can also be sure that you are going to reap the rewards of a better service. Why? Well the personal injury lawyer is impacted more by the outcome of your case if they are offering a No Win, No Fee service. You can rest assured that they will not take on your case unless they believe you have a good chance of getting compensation.
Peace of Mind
Last but not least, the two benefits that have been mentioned lead to this final benefit – peace of mind. There is no denying the fact that suffering an injury on holiday can be distressing enough without having to worry about compensation. Luckily, if you opt for a No Win, No Fee solicitor you don't have to panic about the financial side of things, and you know you are gaining from an excellent level of quality. This should put your mind at ease.
Why You Should Make Your Claims With Our Team
Have you been involved in a Thomas Cook accident that was not your fault? If so, you will be rightly thinking about making a compensation claim.
We have tons of experience!
We have been helping personal injury victims for many years now. All of our personal injury compensation specialist solicitors boast extensive experience in the industry as well. Therefore, you can be certain we will have handled cases similar to yours plenty of times before.
We have a great reputation in the industry
All you have to do is take a look at the reviews on our website and you will see that we have a great standing in the industry.
Our solicitors work on a No Win, No Fee basis
This presents you with a great array of benefits to make the most of. You will not need any money to start making your claim and financial risk is minimised significantly. After all, you are going to pay in relation to the outcome of the case. This also ensures you benefit from a high level of service and that we will only take on your case if you have a genuine chance of getting compensation.
Free legal advice legal helpline
Last but not least, our legal helpline is available every day of the week. You will not find it difficult to get in touch with us, as is so often the case with other law companies. Call us today.
Call Our Team Today
To make a claim, call our team today on 0800 073 8801. This line is open seven days a week, 24 hours a day!
Helpful Resources You May Need
Accidents on Holiday Guide – A more general guide on holiday accidents.
Information on Package Holidays – Claims of this type are detailed here.
Thomas Cook Customer Support – In case you need to get in touch