The Ministry of Defence, or MoD, are a massive employer in the UK encompassing the Army, Navy and Royal Air Force. They are vital to the security of our country, securing our independence and protecting the interest of the country home and abroad. People often do not  always realise that those who are part of the MoD are not just military personnel, there are also a lot of civilian employees that make up part of the Military of Defence. This article will be playing close attention to those who have suffered injuries or illnesses as employees of the MoD but necessary in a combat military based situation.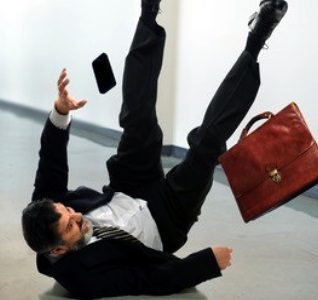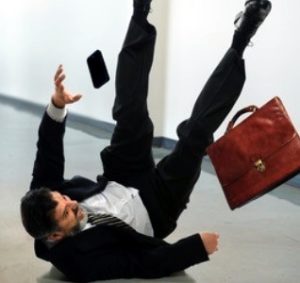 Accident Claims UK have put together this guide for those who may have suffered negligence work based injuries or illnesses while being part of the MoD. While There are circumstances where a claim isn't possible, which we'll cover during this article.  Making any personal injury claim at times can be complex that is why we always advise having the right legal team on hand.
Accident Claims UK specialise in personal injury claims including accidents at work.  If you would like to use us to begin your claim today, please contact us on 0800 073 8801 and speak to a member of our team.
If you'd like more information prior to claiming, please carry on reading this useful guide.
Select A Section
A Guide To Workplace Accident Claims Employed By The Ministry Of Defence
The MoD is a vast organisation with defence, security and intelligence at the heart of what it does. In 2018, there were over 57,000 civilian employees and in 2017 there were nearly 200,000 armed forces personnel.
Because of the nature of the work armed forces undertake, it's not always clear whether a claim could be made or not. This guide will attempt to explain when an employee or service personnel may be eligible to pursue a compensation claim for an injury or illness suffered due to the negligence of the employer or another employee.
This guide will also illustrate examples of different scenarios of potential accidents that could lead to work based injuries and illnesses. We will also look at potential compensation amounts that could be awarded for certain injuries and illnesses as well as common damages that are included in a successful compensation case.
When you've read this guide, if you require any further information, please call our advisors for free legal advice.  We'll advise you on whether you have a claim and if so who is liable for the damages.

What Is An Accident At Work At The Ministry Of Defence?
The nature of the work involved with MoD employees and military personnel means that accidents at work claims can be very complex.  For this reason, it is recommended that you make a claim using a personal injury claim using a specialist personal injury solicitor.
Employers in the UK owe all their staff a Duty of Care to provide a safe and hygienic working environment and although such an environment is feasible when it comes to MoD employees who are office based and do not enter combat situation for military personnel when facing the option a Duty of Care may not apply nor may the prospect of being able to make a compensation claim due to negligence.
For office based employees of the MoD or when military personnel are not in combat an accident at work could occur when a breach in the Duty of Care is evident which has lead to an injury or illness which could have been avoided had the right procedures been implemented
Accident Claims UK can advise whether the accident which caused your injury while working for the MoD qualifies you for compensation in terms of damages.
Statistics For Health And Safety In The Ministry Of Defence
According to the MoD, in the period between 2013 and 2018 the following statistics were recorded through their health and safety system.  These stats are for accidents involving armed forces personnel, MoD civilian staff, cadet forces personnel and other civilians.   The following stats were reported:
In 2017/2018 there were 20,843 health and safety incidents reported.
The rate of injury was higher for females than for males.
Nearly 1 in 4 normal duty injuries were caused by slips or falls.
52% of injuries reported were during training exercises.
33% of injuries were classed as near misses or dangerous occurrences.
What Duty Of Care Does The Ministry Of Defence Owe Staff?
The Ministry of Defense owe their staff and military personnel a Duty of Care when in non combat situations. This duty is law and states that employees should be provided with a safe and healthy working environment where possible. In order to make an accident at work compensation claim against an employer you must be eligible to do so.
In order to be eligible to make an accident at work claim the following will be true:
The defendant (the ministry of defence) owed the claimant (the employee) a duty of care;
The duty of care was breached by some form of negligence;
And, because of the breach, the claimant was injured.
Accident Claims UK have the experience and understanding of current litigation to be able to help you understand the complexities of pursuing a claim for a personal injury when working for the MoD.
If you'd like to discuss your options, in a free consultation, please call one of our advisors who'll be able to provide you with free legal advice.

Crown And Combat Immunity – When You Can Not Claim Compensation
During the heat of a battle, if the office or commander in charge makes a mistake, compensation against the MoD cannot be lodged.  When a colleague, another soldier is engaged in a battle with an enemy, they do not owe other soldiers a duty of care.  This is known as Combat Immunity Defence.
Attempting any personal injury claims of this nature, you will probably require the support of a personal injury specialist with experience and knowledge of the relevant litigation that will support your claim.
If you are unsure whether your accident which lead to your injury will come under Crown and Combat Immunity call Accident Claims UK they have the decades of experience dealing with such cases to advise whether your case qualifies for compensation.

What Is A Ministry Of Defence Road Traffic Accident?
If you are working at the time or on MoD business and you are using a MoD vehicle and are involved in a road traffic accident that was not your fault but the fault of a third party you may be eligible for compensation for any injuries suffered.
Whether your claim will be a road traffic accident claims or an accident at work claim will depend on the surrounding circumstances. Call Accident Claims UK and they will tell you who is liable in your case.
You should ensure you collect the other drivers details, their insurance details, their number plate and photograph the scene of the accident before any vehicles are removed from the scene of the accident.

Examples Of Office Accidents
The MOD operates a number of office-based workplaces around the UK. These can house civilian staff as well as military.
Examples of potential accidents, injuries and illnesses in office based environments could include;
Repetitive Strain Injuries (RSI).
Objects falling from height due to incorrect storage.
Slips, trips and falls, due to hazards such a defected carpers or uneven flooring.
Electrical cables obstructing walkways causing trip hazards.
Injuries caused by damaged and defected office furniture.
Electrical shocks due to damaged wall sockets and light switches.
Slips due to newly cleaned floors with no warning signs.
Equipment, rubbish or clutter blocking pathways.
Have you suffered an office accident due to health and safety procedures not being correctly followed?  Please contact us to discuss the full detail in a free consultation regarding your accident.

Aircraft Or Ship Accidents
It is crucial that all modes of transport whether they are road vehicles, aircraft's or ships are maintained and serviced so that if there are any issues with them they can be repaired or replaced before they cause any harm.
If you have any questions regarding eligibility to claim for an accident that happened when using a Ministry of Defence mode of transport call us today and take advantage to our offer of a free consultation.

I Slipped At Work, Could I Claim?
A slip or trip injury does not always qualify for compensation. If it was caused by a mistake on your part, messing around or simply not paying attention, then you do not have sufficient grounds for a claim.
Examples of scenarios where liability for slip, trip or falls could be placed with an employer;
Wet or slippery floors in a work environment that didn't have any warning signs. This could be due to cleaning or spillages.
Upturned carpets or damaged floors in the workplace that have not been repaired or replaced causing a trip accident.
Damaged or faulty handrails in the work place which cause you to fall.
Poor lit walkways within a workplace where hazards are too difficult to see causing a fall injury.
I Suffered Medical Negligence In The Armed Forces, What Am I entitled To?
Medical negligence could occur for different reasons, but if a person is not diagnosed at the earliest possible minute, given a late diagnosis, prescribed the wrong medication, not given the correct treatment when necessary it could have a detrimental effect upon their health. In order for people to make quick and steady recoveries it is ideal that they receive a diagnosis as soon as possible so that the correct treatment and medication can be given.
Medical negligence could be caused by:
Late diagnosis of a condition leading to delayed treatment.
Wrong diagnosis of a condition causing incorrect treatment.
Surgical mistakes.
Defective medical products.
Incorrect anaesthetic application.
Medical negligence could be very tricky to prove but Accident Claims UK have specialist medical professionals available to verify your claims. Please contact us to discuss how your accident was caused and we'll assess the chances that you could claim compensation.

What Are Manual Handling Claims?
Manual handling claims could exist if employees regardless of their employment are not given the correct training or any training at all when it comes to lifting and carrying or pushing and pulling items and are caused an injury due to a manual handling task.
Compensation Calculator For Personal Injury Claims
When researching a Ministry of Defence accident at work claim, you may want to calculate the amount of compensation you could be entitled to. One of the main parts of a claim will compensate you for the pain and suffering caused by your injuries.
To aid your calculations, we've included compensation amounts for some injuries in the table below:
| Injury/Illness | Damage Amounts | Notes |
| --- | --- | --- |
| Moderate Severe Psychological Injury | £19,070 to £54,830 | Significant problems with a person's ability to cope with life, education and work, possible future vulnerability. Cases of work-related stress resulting in a permanent or long-standing disability unable to return to employment. |
| Less Severe Psychological Injuries | £1,540 to £5,860 | The length of the disability is key within these brackets. Also to what extent can daily life be continued as normal. |
| Moderate Severe PTSD | £23,150 to £59,860 | The symptoms for post traumatic stress disorder may include nightmares, flashbacks, sleep disturbance, avoidance, mood disorders, suicidal ideation and hyper-arousal. The brackets include significant disability for the foreseeable future but the prospect of making a full recovery. |
| Moderate PTSD | £8,180 to £23,150 | An almost full recovery expected with no grossly disabling affects. |
| Minor Eye Injures | £3,950 to £8,730 | Cases of being struck in the eye, exposed to fumes or being splashed with liquids causing pain and interfering with vision. |
| Minor Head and Brain Injury (e) | £2,210 to £12,770 | Brain damage if any is limited. The brackets are concerned with the severity of the injury, recovery time, any continuing symptoms, any headaches. |
| Moderate Back Injury (ii) | £12,510 to £27,760 | Soft tissue damage, disc lesions resulting in cervical spondylosis, serious restriction of movement, permanent recurring pain, possible further surgery, fractures, dislocation, immediate pain and serious soft tissue damage to the back and neck. |
| Minor Neck Injuries (i) | £7,890 to £12,510 | A full recovery without surgery within two years. |
| Severe Shoulder Injury (a) | £19,200 to £48,030 | Dislocation of shoulder and damage to the brachial plexus which results in pain in shoulder and neck, aching in elbow, sensory symptoms in the forearm and hand. |
| Work Related Upper Limb Disorders (c) | £8,640 to £10,750 | Symptoms resolving in the course of up to three years. |
| Less Serious Leg Injury (i) | £17,960 to £27,760 | Fractures with incomplete recoveries and soft tissue injuries. |
| Modest Foot Injury | Up to £13,740 | Simple metatarsal fractures, ruptured ligaments, puncture wounds. |
The table includes a sample of different injuries and the amounts of compensation that could be awarded.  As you can see, different injuries are compensated depending on the severity of the injury.  It is therefore essential that your solicitor provides sufficient evidence that proves how serious your injury was.  Accident Claims UK have a panel of specialists that we can call upon, when needed, to provide expert analysis of injuries sustained by our clients.

I Had A Ministry Of Defence Accident At Work, What Can My Claim Include?
As we've demonstrated in the previous section, pain and suffering is one of the parts of a compensation claim.  There are however other elements of a claim that a personal injury case could include.  The main elements of a claim are:
General Damages: This is the compensation mentioned previously which covers the pain, suffering and loss of amenity caused by the claimant's injuries.
Medical Expenses: If you incur costs for prescriptions, over the counter medicines or any other medical treatment, which is directly related to your accident, you could claim the costs back as part of your claim.
Travel Expenses: When you need to make multiple trips to the doctors surgery, hospital or remedial therapy, the petrol costs or public transport costs can soon build up. It is possible that these costs could be included in any claim your solicitor makes.
Lost Salary: When your injuries cause you to have to take time off from work, you may lose some of your income if your employer doesn't pay full sick pay.  In these cases, or in cases where you can't return to work at all, you could seek loss of earnings and future loss of earnings.
With any financial parts of a claim, you should try to collect evidence including receipts or bank statements.  It may be worth checking with your personal injury lawyer prior to paying for any expenses, to check that they agree the costs could be claimed back.

No Win No Fee Accident At Work Claims Against The Ministry Of Defence
Beginning a personal injury claim can be daunting. This is because claimants often worry about the cost of hiring solicitors to begin their claim.
When you decide to start an accident at work claim, you have a number of choices.  These could include:
Pay a solicitor for their service using an hourly rate
This means that the solicitor won't start work on your case until they receive some, or all, of their fee up front. If they win compensation for your injuries, you'll keep 100% of it.  If they lose the case however, you'll still have paid them for their services.
Use a no win no fee solicitor
When you choose this method, you don't pay the solicitor anything up front for their service.  They'll provide you with a no win no fee agreement which states that if the case is lost, you don't have to pay them.  It also says that, if they do win, they'll retain up to 25% of your compensation as a success fee – to cover the cost of their service.
Although using a no win no fee solicitor means you won't keep all of your compensation, it removes the risk of a sometimes large, legal bill.
Many of our clients have told us that without no win no fee, they wouldn't have been able to begin a claim. The no win no fee service removes the risk and stress associated with beginning a claim.

How To Begin A Workplace Accident Claim
The simplest way to begin a MoD compensation claim is to contact the specialists at Accident Claims UK.  We specialise in personal injury claims and accident at work claims.
We are committed to ensuring that our clients receive the correct amount of compensation for their injuries.
When you begin a claim with us, our staff are available throughout your case, to answer any questions you may have.  We'll also keep you informed of the progress and any offers received on your behalf.

Speak To The Team At Accident Claims
Now that you've read the whole of this guide about making a Ministry of Defence accident at work claim, we hope you want to use Accident Claims UK to begin your claim.  If that's the case, you can contact our team by:
Calling, for free, on 0800 073 8801. One of our specialist advisors will take the details of your claim right away.
Send an email to office@accidentclaims.co.uk with details of your accident and the injuries you sustained.
Fill in this online form to begin your claim with the briefest of details.
Or, from any page on this website, you can speak with an advisor via the live chat facility, 7 days a week.
If we think you've got a strong case and good chance of compensation, we'll offer you a no win no fee agreement.  When you're happy, we'll begin the claim for you.

Resources For Those Injured In Ministry Of Defence Workplace Accidents
Thank you for taking the time to read this guide.  Hopefully you've got all of the information you require.  If not, there are plenty of relevant guides on our website, as well as the useful resources we've included below:
Military Injury Claims – A guide providing basic information about beginning a military injury compensation claim.
Slip, Trips and Falls – This guide provides a more detailed look at personal injury claims that involve a slip, trip or fall.  Includes types of injuries and amounts of compensation awarded.
Injury Claims Compensation Calculator – a more thorough guide to calculating the amounts of compensation awarded for different types of injury.
Armed Forces Health and Safety – This article covers the risk assessments, procedures and policies that the armed forces should have in place according to the Health and Safety Executive (HSE).
The Ministry of Defence Stats –  It also provides a lot of MOD statistics.
If there is any more information you require, please feel free to contact one of our specialist advisors.