Next is an exceptionally popular retailer in the UK, selling a wide range of clothing for women, men, and children, as well as home goods too. At present, Next have around 700 stores across the world, of which 500 are in the UK and Ireland. If you have been involved in an accident in Next, whether you were visiting as a customer or you work at a Next store, and have sustained an injury you could be to make a claim for compensation if the incident was not your fault.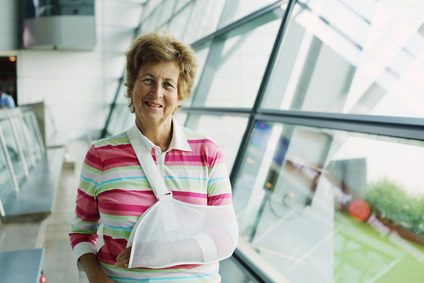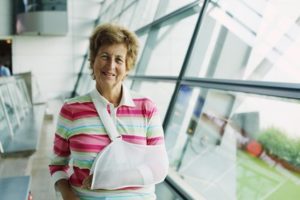 At Accident Claims UK, we have many years of experience in shop accident claims, we have the knowledge to be able to take all cases we take on on a No Win No Fee basis. You can reach us on 0800 073 8801 today. However, before you give us a call, please read further on to discover everything you need to know about accident compensation claims.
Choose A Section
Your Guide To Claiming Compensation For An Accident In Next
Have you been involved in an accident in Next? If so, you may be wondering whether or not you are entitled to compensation. If the incident was not your fault, call our advisors and explain your case. On this page, we are going to explain what you are likely to need to be informed of when making such an accident claim. We will look at specific accident types, for example, slip, trip and fall claims. We will also advise you on the steps you could take if you have been involved in such an accident, for instance, reporting an accident in a shop and recording all related expenses. If that was not enough, we will also help you to understand how much compensation you may receive. As you get toward the end of the guide, you will find out more about our service, as well as our contact details. Please do not hesitate to get in touch if you have any sort of queries.
What Is An Accident In Next?
There are different types of accidents that could happen in Next stores throughout the UK and Ireland. In order to make a claim, you simply need to show that someone else is to blame for the accident that happened to you. In the case of a Next accident claim it would have to be proven that Next is liable for the injury you suffered due to the avoidable accident that happened while at one of their stores. Let's take a look at some reasons why people could have accidents in retail stores. This includes…
Car park accidents, damaged tarmac and kerbstones
Trip hazards
Falling objects
Clean-up operations
Spillages
Types Of Accidents In A Retail Store
As touched upon in the former section, accidents could happen in retail stores for different reasons. Below, you can see some accidents that could happen in retail stores, leading to retail accident claims.
Assaults or fights in the workplace.
Hearing loss due to exposure to loud noises.
Exposure to toxic substances, for example, cleaning products.
Crashes and collisions due to forklifts in a retail warehouse
Repetitive strain injuries.
Being hit by falling objects because of improper storage.
Muscle strains.
Slips, trips and falls.
I Slipped At Next Can I Claim?
Slips Trips and falls can happen almost anywhere. Here are some of the most common reasons for such incidents:
Trip hazards that have happened due to floors that have not been maintained correctly, upturned rugs or carpets, damaged flooring.
Clothing left on flooring or other items.
Smooth floors that have been left wet because of the cleaning process but no hazard signs used.
Spills that have not been cleaned up in the correct manner or fast enough or no hazard signs used.
If you have slipped while shopping or working at a Next Store and injured yourself call our claims advisors to see if you have a valid claim.
I Was Injured In Retail Accident, What Should I Do?
If you have been injured in a retail store, you may be unsure regarding what to do next. It is important that you get in touch with the retailer – in this case Next – to report the incident. This is advised because it means there is an official record of what has happened to you.
I Was Injured Whilst Working At Next, Can I Claim For Compensation?
Not only could you possibly make a claim for compensation if you were injured while you were shopping in a Next store if the injury was a direct result of an accident that was caused due to negligence on the part of the store, but you could also possibly make a claim if you were injured while working for a Next store if it can be proven that they are liable for your injury. By law, all employers must provide a safe and healthy working environment.
Accidents Caused By Poor Storage Or Racking
If storage or racking facilities at a retail store are not put together correctly or maintained or they become damaged or defected then they could cause an injury.The key here is to prove that there was an issue with the shelving or racking. This could be that it is not put together properly, or it could be that too much weight has been put on the shelves when compared with the manufacturer instructions causing it to collapse and possibly cause an injury to anyone near by.
Steps To Take In Any Personal Injury Claim
If you are considering making a claim for an accident at Next, you should take note of the following five things on what to do if you are injured in a store to ensure the most successful outcome to your claim…
See a doctor –  It doesn't matter how minor your injuries are, we advise that you see a doctor. They will put together a medical report and this is the most important piece of evidence when making a compensation claim.
Report the incident in the accident book – Always report the incident in the accident book. Did anyone witness the accident? If so, it proves useful to get their contact information, as witness statements are another valuable form of evidence.
Keep proof of expenses – You should keep proof of any costs that you have encountered as a direct result of your injuries. This includes everything from treatment expenses, to loss of income, to travel costs. You may be able to claim for these, but you will need to have proof in order to do so.
Make a note of everything that occurred – As soon as you get the chance, it is advisable to sit down and make a note of everything that happened. This will ensure you do not forget anything later down the line when you are dealing with your personal injury lawyer.
Take photographs – In some instances it may prove to be beneficial to take photographs to help strengthen your case. You may take photos of the injuries you have suffered. You could also take snaps of any damage in the store or warehouse that caused your accident.
Special And General Damages Explained
A lot of people do not realise that there is actually two types of compensation. The first is general damages, which is the compensation you get for the suffering you have endured. The second is special damages, and this is the money you will receive to cover any out of pocket expenses you have endured because of the incident and your injuries, such as treatment costs, loss of income, and childcare expenses.
It is also vital to know that you should make sure you make your claim as soon as possible! There is a three-year personal injury claims time limit on most cases. This means you have three years to make a claim from the date of the accident or the date of knowledge of the injury.
So, if you were involved in an accident at Next on November 15th 2016, you will have until November 15th 2019 to make a claim. Don't leave it near the deadline. You will have to issue court proceedings before the last date.
There are some exceptions to this rule. A prime example of this would be a repetitive strain injury claim. Repetitive strain injury occurs because of overuse or misuse. Therefore, it is an injury that occurs over a period of time, rather than being related to one specific incident. This is usually the same for industrial deafness or vibration white finger claims. In these instances, you have three years from the date you have been diagnosed on.
Examples Of Amounts Of Compensation You Could Claim After An Accident
We know that you are probably eager to find out how much compensation you may receive. A lot of people get in touch with us and ask us questions like how much compensation for slipping on wet floor or how much compensation will I get if I was injured due to a faulty product I purchased? The truth is that it is impossible to give you a 100 per cent accurate answer. This is because all incidents are different – they impact people in different ways. You could slip and experience minor injuries. Someone else could slip and experience lifelong injuries that have left them unable to work. This is why it is only fair that all cases are assessed individually. If you have used a personal injury claims calculator online, please note that this will only ever provide you with a very rough estimate. What we can do, though, is give you a good look at the average payout for some of the most common injuries relating to an accident

| Type of Injury | Amount Brackets | Information |
| --- | --- | --- |
| Moderate Neck Injury | £6,920 to £33,750 | Brackets start at soft tissue damage with remaining vulnerability, severe disc lesions to fractures and dislocations. |
| Minor Neck Injury | Up to £2,150 to £6,920 | These brackets are concerned with the recovery period of minor soft tissue injuries. |
| Moderate Shoulder Injury | £6,920 to £33,750 | Lower brackets apply to moderate soft tissue injuries where the period of recovery has been fairly protracted, possible surgery due to further trauma to fractures and dislocations for the upper limits. |
| Fractures of Jaws | £5,660 to £39,940 | Simple fractures leading to complete recovery to permanent disability to the jaw to very serious multiple fractures. |
| Moderate Shoulder Injury | £6,920 to £11,200 | Soft tissues injuries or frozen shoulder that lasts a couple of years or so. |
| Wrist Injuries | £3,090 to 52,490 | Brackets include minor displaced fractures, soft tissue injuries,uncomplicated Colles' fracture, significant disability to loss of wrist function. |
| Moderate Pelvis Injury | Up to £3,460 to £34,340 | Soft tissue injuries are allocated in the lower bracket, hip replacement or surgery to significant permanent disability. |
| Modest Foot Injuries | Up to £12,050 | The less serious, minor or undisplaced fractures, sprains and ligamentous injuries. |
| Less Severe Psychiatric | £1,350 to £5,130 | The level of general damages will reflect the length of disability. |
Hopefully, you have a better understanding regarding the sort of payout you could be looking at. However, if you cannot find the injury you have sustained in the table above, give us a call and we will shed further light on the sort of money you could get if you make a compensation claim against a retail store.
No Win, No Fee Compensation Claims Against Next
No matter what incident you have been involved in, if you are thinking about making a personal injury claim, we always advise you use a quality personal injury solicitor who can give you the greatest chance of securing the full amount of compensation you deserve.
One of the most important things you need to assess is the payment structure the solicitor offers. A lot of people go for the services of a traditional solicitor who charges by the hour and per every service they offer. This is not an advisable approach to go down, as it is extremely risky. Could you afford to invest all of that money when there is no guarantee that the solicitor is going to win your case?
Instead, you could opt for a No Win, No Fee solicitor. When you go down this route, you will only be required to pay legal fees if the solicitor manages to successfully secure compensation for you. This offers a considerable degree of financial protection. The nature of this payment structure also ensures you benefit from an excellent level of service. This is because the amount of money the solicitor receives is based on the outcome of the case and, therefore, there is extra incentive to ensure the case is a success.
Here at Accident Claims UK, all of our provided solicitors work on a No Win, No Fee basis so that you can be confident of an exceptional service. We were established many years ago, and since then we have managed to build up an impeccable reputation in the industry. All you need to do is take a look at the customer testimonials on our website to see that this is the case. Give us a call today to discover more.
Why Choose Accident Claims UK To Make A Compensation Claim Against Next?
Have you been involved in an accident that was not your fault? Perhaps you were injured as the result of a damaged product? Or, maybe you slipped on an unmarked wet floor in a Next store?  What matters is that you were not responsible for the incident, and it was due to negligence on the part of the store.
We have an abundance of experience in the industry. We have spent many years helping thousands of personal injury victims to get the full amount of compensation they deserve. You can be confident that we will have handled many accident compensation claims similar to yours time and time before.
The standout feature of our service is the fact that all of the lawyers we provide work on a No Win, No Fee basis. This presents you with many great benefits to take advantage of. Firstly, you won't need to pay any money upfront in order to begin the claim process. Aside from this, financial risk is diminished by a significant degree. Can you really afford to pay for this service with the risk that your case may not be a success? This is something you don't have to worry about with our No Win, No Fee service. If your case is not successful, you will not have to pay any legal fees to us.
If you are still feeling unsure, we encourage you to check out the reviews that have been left by previous clients on our website. We are confident that these will put your mind at ease.
Start Your Accident Claim Today
If you are ready to make a claim and get the compensation you deserve, Accident Claims UK is ready and waiting to help you. All you need to do is give us a call on 0800 073 8801. You will speak to one of our friendly and experienced advisors who will answer all of your queries. You can ring us about your accident in Next any day of the week, any time of the day, as our lines are open all of the time. There are also a number of other ways you can make contact with us, including via our live chat feature and email.
Useful Links
We hope that you have found this guide useful if you are interested in making a claim for an incident that has happened in a Next store. If you need more information, please read on…
Fall injuries, more information – This link takes you to our guide on the different types of slip, trip, and fall injuries you can sustain, as well as providing advice on seeking compensation for them.
HSE – All about retail – This link takes you to the UK Government HSE website where you will find information on health and safety in the retail industry.
Edited By Mel.