Chain and casual dining restaurants, such as Pizza Hut, are instantly recognisable fixtures on the UK's high streets and are extremely popular places to dine in the country.
What Is Pizza Hut?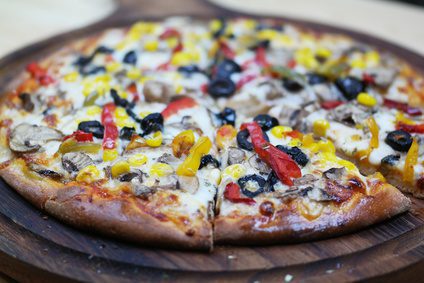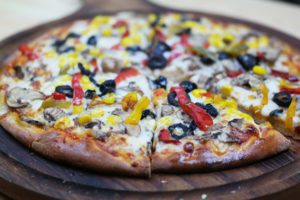 Pizza Hut restaurants are among the leading casual dining restaurants in this country and Pizza Hut prides itself on being an affordable and family friendly place to eat. The first Pizza Hut was opened by two brothers in 1958 in Kansas, America. Over time the chain has grown and spread around the globe and today there are more than 16,000 Pizza Hut branches spread over 100 countries. Pizza Hut has been a fixture of the UK's high streets since the first branch opened in 1973. Today there are 260 UK Pizza Hut branches.
As the total number of branches and the chain's popularity have increased, more people work at or visit Pizza Hut. With over 10,000 employees and 3 million diners each month it is easy to see why accidents could occur.
Potential Causes Of A Pizza Hut Injury
Below are just some of the numerous injuries which could happen due to a Pizza Hut accident. The injuries below are some of the types of preventable accidents and they could happen equally in any type of restaurant. Generally, these types of accidents could be caused by another person's negligence.
Slips, trips, and falls which can cause everything from minor injuries such as scrapes and cuts to major injuries such as injuries to the head.
Burn and scalding injuries.
Cuts, scrapes and deep lacerations from knives and kitchen utensils.
Food poisoning caused by factors such as improperly prepared or incorrectly stored foods.
To find out more information about what to do if you are injured in Pizza Hut read our guide below. Once you are ready to start your claim, contact our team on 0800 073 8801. If you need any more information do not hesitate to give us a call.
Select A Section
A Guide To Making A Pizza Hut Injury Claim
As with many of the UK's most popular chain restaurants and coffee shops, Pizza Hut restaurants are owned and operated by franchisees. A franchise holder may own a single branch of Pizza Hut, or they may own/ operate several as a group. Whilst different branches of Pizza Hut are run independently, to ensure that accidents in Pizza Hut don't happen they must follow health and safety procedures put in place by the overall owner of the Pizza Hut brand, Yum! Brands.
No matter whether you are a customer, an employee of Pizza Hut, or anyone else who is injured on Pizza Hut property, if you are involved in an accident resulting in an injury, you could be eligible to make a Pizza Hut accident compensation claim if it can be proven they are liable. The team at Accident Claims UK have created this guide in order to answer your questions about making a successful claim, and to help you get the legal representation you may need when it is time to make a claim.
What Are Accidents And Injuries At Pizza Hut?
There could be many different types and causes of accidents which could happen in a restaurant and many different injuries which people could suffer as a result of them. In the sections below we look at accidents that could occur in restaurants. We will then look at these in more detail later in the article.
Slip, trip and fall Injuries – both staff and customers need to take care to make sure that any spillages are noted as soon as they happen and that they are promptly cleared up, and that any signage is correctly placed to prevent people from slipping on the spillage. Slips, trips, and falls could also be caused by broken, damaged or faulty fixtures and fittings in a restaurant.
Burns and scalds – a Pizza Hut burn injury could be caused by drinks or foods which are served to customers when they are too hot to consume. The most common example of a burn of scald could be a cup of coffee being served at the wrong temperature without warning and burning a customer's mouth or a serving plate being served when too hot and burning either the waiting staff or the customer.
Lacerations and cuts – these injuries are much more likely to affect kitchen staff. Preventative steps should include providing staff with the correct training and tools to carry out their duties.
Food poisoning – this can be caused by a variety of different factors. Food or drink which has not been prepared or cooked in the right way, or which has not been stored correctly could lead to a customer or member of staff suffering food poisoning. It could also be caused by food or drinks which have become contaminated.
Toilets and washroom facilities – both public and staff toilets should be check regularly through the day, ensuring that they are hygienic for use (clean) and that they are kept from any slip hazards which could potentially lead to injury.
Health And Safety Requirements For Fast Food Restaurants
Any restaurant has a duty of care to keep both their customers and staff safe whilst they are in the restaurant or elsewhere on their premises (such as a car park or other outside spaces). Restaurants are bound to follow measures set out in the Food Standards Act of 1999 and the 1974 Health and Safety at Work Act. These outline steps that people should take prevent accidents from happening. They also set out minimum standards for overall hygiene which should be maintained through the restaurant as a whole. Unfortunately, even when following these steps, people may still become injured in a restaurant. Accidents and injuries are also much more likely to happen at busier periods.
The owners and/ or operators of a branch of Pizza Hut are responsible for making sure that staff follow guidelines and rules set by the Health and Safety Executive. These are:
Restaurants with over five employees need to have a clear safety policy. There should be processes and procedures to ensure that this policy can be met. There also needs to be risk assessment in place. This should be kept up-to-date.
Any risks which are highlighted should be mitigated.
There should be a specific member of staff with responsibility for the health and safety of the Pizza Hut branch.
There should be specific procedures and training in place so staff knows what they should do if a gas leak or fire happens. Operators should also ensure that employees are familiar with any potential risks and how to deal with them.
All appliances and equipment used by staff or customers should be serviced at appropriate intervals. Staff should also check they are in good working order on a regular basis.
All areas should also be maintained and fixtures, fittings, and furniture need to be safe to use. Any problems with these should be fixed straight away.
If the owner or operator does not ensure that these and other applicable guidelines are being correctly followed, or if they do not provide the correct training or personal protective equipment for staff, they may be liable in the case of a Pizza Hut accident claim.
If you were the victim of an accident or injury in a Pizza Hut, contact our team today to find out if you are able to seek compensation.
Slip, Trip, And Fall Injuries
One of the most frequent types of accidents leading to an injury are slips, trips, and falls. This is true of statistics for both staff (with slips, trips, and falls on the same level being the most common cause of an accident at work) and the general public.
Slips, trips, and falls could also lead to potentially very serious secondary injuries which may be worse than those directly suffered as a result of the fall. Instinctively reaching out to prevent yourself from falling and touching a hot cooking surface or a knife, could leave a victim with permanent scarring. For employees, slips, trips, and falls could also be caused by carrying hot beverages or food to customers and then spilling this on themselves or others when slipping over. Slip, trip and fall injuries could be mild to extremely serious. Examples of accident compensation claims from suffering a trip or fall could be:
Burns and scalds.
Head injuries and concussions.
Lacerations, grazes, and cuts.
Internal injuries and bruising.
Fractured or broken bones.
In rare instances, people may suffer fatal injuries.
Have you been injured in a Pizza Hut accident which was not your fault? If so, you could be eligible to make a claim against the restaurant call us to find out more.
Can I Claim For A Burn Injury In A Pizza Hut?
Pizza Hut burn injuries could happen to customers, and restaurant staff.  For this section, we will be looking at the two groups in detail;
Customer burn injuries customers could be burnt. Common causes could be a member of the waiting staff spilling very hot food or drink onto a customer or themselves. If products are served too hot to safely handle (such as boiling coffee) the customer could suffer a burn injury when they try to hold it or they could even drop the item on themselves. If they do not realise how hot the food or drink is, the customer could also burn their mouth or their throat whilst consuming it, if not told of the hot content before hand..
To prevent these accidents from happening restaurant employees need to have the proper training and equipment to ensure food and drinks are served at the right temperatures. When staff serve food, they should always tell customers if a plate is too hot to touch to prevent them from getting a burn injury.
Employee burn injuries; staff may also run the risk of suffering burns in the same ways as customers could (see above). As well as these, they also face the chance of being burnt whilst making customers hot drinks and foods. They could also suffer injuries if they were not properly trained in how to carry out their duties.
Have you suffered a burn injury at Pizza Hut? If the answer is yes, you could be entitled to make a claim for Pizza Hut injury compensation. For further information on what to do if you are injured in Pizza Hut, contact us today.
I Was Injured While Working As A Pizza Hut Delivery Driver, Can I Claim?
Employers should ensure that the delivery vehicle is serviced on a regular basis. Paperwork such as the MOT, vehicle insurance, and employee driving licenses should be kept current and renewed as appropriate. They should also ensure that the driver themselves are physically able to carry out their day to day work duties.
Delivery drivers face additional risks which restaurant workers will not face, such as vehicle accidents and crashes. Accidents could happen on the roads, or on a customers property. They could be caused by other road users, or by the weather. Incidents and injuries that delivery drivers could be involved in could include;
Vehicle crashes and accidents involving their bike or van
Sprains and strains caused by incorrect manual handling.
Dog Bites.
A faulty moped/ motorbike or other vehicles.
People attacking them whilst carrying out their job.
Slips, trips, and falls whilst mounting or dismounting their vehicle or delivering customer orders.
There are many different types of injuries which the accidents above could cause. Whilst some of these could be milder, others could have long-term and lasting physical or mental effects on the driver and their ability to carry out their duties. Whilst an employer can not mitigate all of these accidents, they do owe the delivery drivers a legal duty of care and a safe working environment.
If you have suffered an accident and injury at work whilst working as a delivery driver for Pizza Hut contact Accident Claims UK today and find out if you are entitled to seek damages for your injury.
Staff Food Preparation And Other Workplace Injuries
A kitchen may be a hazardous environments and for employees, if you are not properly trained, could come up against different types of accidents.
Kitchen staff cuts or lacerations
Working in a kitchen can mean using a variety of sharp or otherwise dangerous utensils. Knives are essential for kitchen workers, as are pieces of equipment such as blenders. Your employer should ensure staff are properly trained in how to safely use knives in a kitchen setting, as well as any other equipment they may need to use. They should also have policies in place to reduce such accidents from happening.
If your employer, Pizza Hut has not provided you with the correct training or a safe place to work, and you have injured yourself in an accident you may be able to seek compensation for a Pizza Hut accident at work.
Kitchen staff scalds and burns
Kitchen staff may suffer a burn or scald injury due to a hot liquid being spilled on their arms or hands. Kitchens may use hot liquids such as a boiling water or extremely hot cooking fats. Staff should be trained in how to correctly use, cook with, and move these liquids in a safe way. They should also be provided with the correct equipment to do so. This may include safety clothing, such as protective gloves. Burns could also be caused by my incorrectly handling or operating appliances.
Claims For Cases Of Food Poisoning
Whilst restaurants will take every step to prevent food poisoning from happening, mistakes and negligence could lead to customers or staff developing food poisoning. Food poisoning could happen because;
Food which has not been stored in the right way could become contaminated or go bad without staff realising. If served to customers this could lead to them suffering the symptoms or effects of food poisoning.
Food which is not correctly prepared, i.e. which may not have been cooked correctly or which may still be partially raw could lead to the diner ingesting bacteria or other contaminants.
Serving food or beverages which are out of date.
Cross-contamination of foods with contaminants being transferred.
Overall unhygienic practices such as people not washing their hands after going to the bathroom or after handling raw meats.
If you have suffered the signs of food poisoning after your meal, and it has been medically proven you may be able to make a claim using a Pizza Hut injury claims lawyer we can provide you with.
Compensation Claims Calculator
Every personal injury claim is unique and whilst we would like to give you a specific figure, the different severity of your injury and the circumstances which caused it can affect the total value of your accident claim. The table below looks at the potential values of some common accident compensation claims.
Injury Type
Severity
Information
Compensation
Neck Injury
Severe
Injuries will scale from severe soft tissue damage, fractures, dislocations, fractures or damage to discs in the cervical spine to permanent spastic quadriparesis.
£42,680 to in the region of £139,210
Neck Injury
Minor to Moderate
Injuries will scale from full recovery in 3 months, soft tissue damage, exacerbated a pre-existing condition, disc lesion, cervical spondylosis to severe fractions and dislocation.
Up to £36,120
Back Injury
Severe
Injuries will scale from disc lesions or fractures of discs or of vertebral bodies, nerve root damage to severe damage to the spinal cord.
£36,390 to £151,070
Back Injury
Minor to Moderate
Injuries will scale from soft tissue, sprains, strains, ligament and muscle damage to compression/crush fracture of the lumbar vertebrae.
Up to £2,150 to £34,000
Shoulder Injury
Minor to Serious
Injuries will scale from soft tissue damage, frozen shoulder to significant disability.
Up to £45,070
Arm Injury
Severe
Injuries will scale from significant disability, injuries to the elbow, fractures of the forearm, serious fractures to injuries that short fall of amputation.
Up to £122,860
Arm Injury
Minor to Moderate
Injuries will scale from elbow injuries to fractures.
Up to £11,040
Wrist Injury
Very minor to Severe
Injuries will scale from soft tissue injuries, sprains, displaced fractures, permanent disability to complete loss of function in the wrist.
Up to £56,180
Hand Injury
Serious
Injuries will scale from significant impaired function to reduced 50% capacity.

Up to £56,180
Pelvis/Hip Injury
Minor to Severe
Injuries will scale from hip replacement, hip surgery, permanent disability, fractures leading to degenerative changes, fracture dislocation to extensive fractures of the pelvis.
£122,860
Leg Injury
Less Serious to Moderate
Injuries will scale from fractures of the tibia and fibula, fracture of the femur, incomplete recovery to multiple fractures.
Up to £36,790
Knee Injury
Moderate to Severe
Injuries will scale from dislocation, torn cartilage or meniscus, instability or deformity, permanent, limiting movement to serious knee injury and disruption of the joint.

Up to £90,290
Ankle Injury
Modest to Severe
Injuries will scale from sprains, twists, soft tissue, fractures, ligament tears to significant residual disability.
Up to £46,980
Foot Injury
Modest to Severe
Injuries will scale from simple metatarsal fractures, permanent deformity, leading to continuing pain from traumatic arthritis to severe degloving, extensive surgery, heel fusion.
Up to £65,710
Scarring
Significant Scarring
Effects will be reduced by plastic surgery but will leave cosmetic disability.
£8,550 to
£28,240
Scarring
Trivial Scarring
Minor small scars.
£1,600 to £3,310
Food Poisoning
Serious but Short Lived
Diarrhoea, vomiting, disturbance of bowel function.
£8,950 to £18,020
No Win No Fee Compensation Claims Against Pizza Hut
We provide clients across the country with professional and experienced solicitors who have the knowledge to help people who have had an accident in to make a personal injury claim. Before the introduction of no win, no fee claims, people were often put off taking legal action by the very high fees that had to paid to start a claim. Today no win no fee solicitor assumes all the risk in taking on a claimant. There will be no charges due at the start of your claim or whilst it is being carried out. The agreement will state that the Pizza Hut accident claims solicitor will only be paid in the event of successfully securing you an award. In these cases, their fee will be deducted from your settlement. If they do not secure you compensation, they will ask for no legal fees. This removes any financial worries or burden from the claimant.
The no win, no fee agreement (also known as a conditional fee agreement) will also set out what work the solicitor will carry out and how their services will be provided. To find out more about how this works, please read our guide to no win, no fee claims.
Why Make Your Pizza Hut Accident Claim With Us?
Accident Claims UK has a team of highly experienced legal professionals which we work with. The solicitors we can provide specialise in helping people to make personal injury claims and have a great track record of doing so. We try to understand the individual circumstances of your accident and injuries and care about getting you the highest amount of compensation possible for your case.
Contact Accident Claims UK Today
When you are ready to begin your Pizza Hut accident claim, contact the team at Accident Claims UK. You can speak to our team now via 0800 073 8801. You can also send us the details of your claim in an email to office@accidentclaims.co.uk, or you can also fill in the contact form on this page.
Useful Links
NHS Burn Injury Treatment
Find out advice on how to treat an injury caused by a burn or scald as well as details of potential complications from these types of injuries.
Fast Food Restaurant Slip Trip Prevention
A discussion on the best ways to prevent slip, trip, and fall injuries in restaurants.
Health and Safety Executive Case Study
This is a case study published by the Health and Safety Executive looking at a burn injury in a restaurant.
A Guide To Burn Injury Claims
Find out further information about how to make a successful burn injury claim with this comprehensive guide.
Reporting An Accident In A Pizza Hut
Find out the correct way to go about reporting an accident in a Pizza Hut or other restaurant to the Health and Safety Executive.
Pub and bar accident claims
Find out more about the types of accident and injury which can happen in a pub or bar, and how we can help you to claim compensation for these.
Edited By Mel.