As part of The Ministry of Defence, The Royal Navy, are a major part of the UK's armed forces.  There are currently over 33,000 military personnel employed by the navy including some 7000 Royal Marines.  As an employer, the Navy has a duty care towards its employees in the same way as any other employer does when not in war time situation or combat. If you have suffered a Royal Navy accident at work which has lead to an injury in a non combat situation due to the negligence of your employer you may be entitled to make a claim for your suffering.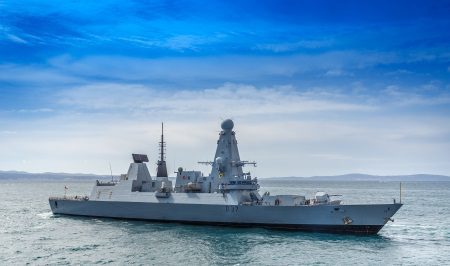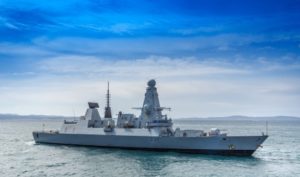 Accident Claims UK are specialist personal injury solicitors who could help you to begin an accident at work compensation claim.   This could be for avoidable injuries sustained to members of the armed forces, civilian employees and contractors completing work for the Royal Navy.
If you think you're ready to begin a claim today, please call our team on 0800 073 8001.  We can offer free legal advice on the merits of your case.
If you want more information before you begin your claim, please carry on reading this useful guide.
Select A Section
A Guide To Accident At Work Personal Injury Claims Working For The Royal Navy
As a member of the Armed Forces, any member of the Navy knowingly takes on an element of risk when they begin their service.  This article that we have produced here at Accident Claims UK is for those who have suffered an injury in non combat situations that could have been prevented and the right producers been in place.
Regardless of whether you are military personnel, reservists, civilian employees or contractors working with the Royal Navy if you are injured due to negligence that has breached the duty of care you may be eligible to pursue a claim as long as the incident is not covered by combat immunity.
According to MOD statistics, in 2018, there were 1069 injuries and health incidents to members of the Royal Navy.  This is lower than the other armed forces but still a rate of 28 accidents per 1000 Navy personnel. However not all accidents and injuries that may occur will be due to a breach in the duty of care some accidents could happen and no matter what health and safety procedures are in place there could be no prevention.
This guide will provide details of the types of accident that might happen and what amounts of compensation might be paid.  It also covers schemes like the Armed Forces Compensation Scheme which could sometimes be used by military personnel.
When you've read this guide, if you require any clarification or further advice, please contact our specialists.  We'll assess your claim and advise you if you have a valid reason for making an accident at work compensation claim.

What Is A Workplace Accident Working For The Royal Navy?
An accident at work in the Royal Navy in peace time could be any incident that is unexpected and unplanned that may cause harm and damage. It could also potentially be an illness that has been caused due to exposure or working conditions.
In order to be able to claim for an accident that has happened in the workplace the accident resulting in injury or the illness which has been caused must be down to a breach in the duty of care that is owed, by negligence, error or omission.  This guide is about accidents that could potentially happen while undergoing every day, non-combat, operations.
The Crown Proceeding (Armed Forces) Act came into effect in 1987.  Prior to this act, service personnel couldn't sue their employer (the crown) for any injury or death because they had legal immunity.  The new act meant that making a claim for injury caused while working for the Armed Forces became possible.
So now, in the same way that an employee of any other organisation could, service personnel are able to pursue a personal injury claim in some cases where negligence caused the accident resulting in injury.  This guide will cover examples if accident that could happen and who is eligible and who may be liable.
It's important to note that there is a personal injury claims time limit which applies to injury claims.  You have 3 years from the date of the accident to begin your claim, or 3 years from the date you were made aware of an illness i.e. when your doctor diagnosed a condition.  If you fail to claim in time, then you won't be able to receive any compensation.

What Type Of Workplace Accidents Could Happen In The Royal Navy?
Here are some examples of the accidents which could occur within the Royal Navy.  We'll cover them in more detail in the following sections:
Accidents involving defective equipment
Training accidents
Explosions or fires
Collision or sinking ships or submarines
Accidents at work in MOD owned offices or land such as slip, trip and falls
You could also potentially suffer illnesses or long-term conditions such as hearing loss, Asbestosis or Mesothelioma.

What Possible Training Accidents In The Royal Navy Could Occur?
Training operations are often designed to be as challenging and as strenuous as real-life combat scenarios.  When arranging training exercises, the Royal Navy has a duty of care to try and make the activity as safe as possible.
Training should be properly planned and supervised, as the Royal Navy has a duty of care to ensure they are as safe as possible.  As part of the planning for training activities, risk assessments should be undertaken and any risks that are highlighted should be mitigated for (by either changing the plan, training personnel on the risk or providing safety equipment).
If you've been injured in a training accident, and believe you are eligible to begin a compensation claim against the Royal Navy, then call our team for advice today.

Asbestos Related Cancer And Other Illnesses
Asbestos was used in many ships before its health risks were understood.  It was used in ships as an insulator meaning that Armed Forces personnel may have come into contact with it.  Also MOD armed may have also potentially came into contact with it as well.
You may be eligible to make an asbestos related claim if you were exposed to asbestos depending on when this happened as there is a criteria to meet. Please speak to one of our specialist advisors to see if you circumstances qualify for asbestos work related compensation. Even if this was quite a while back as long as you only received your diagnosis in the last three years you still may qualify for compensation.
The illnesses that may be caused by asbestos exposure include;
Mesothelioma – cancer caused by exposure to asbestos. It affects the heart, abdomen and lungs.
Asbestosis – which can happen when asbestos fibre or dust is inhaled.
Pleural thickening – this can make breathing painful.
Lung cancer
Accident Claims UK can help with claims linked to asbestos exposure.  Please call and speak with on of our specially trained advisors to discuss your claim.

I Suffered An Injury In The Royal Navy Due To Defective Equipment, Can I Claim?
In everyday Armed Forces activities, a lot of equipment is required to carry out military duties.  This could possibly include weapons, ammunition, body armour, specialist equipment and vehicles.
If an injury occurs because a piece of equipment is defective, then the injured party may be eligible to make a compensation claim.  This is also true if they are provided with inadequate equipment or if equipment is not available.
Some injuries caused by defective or missing equipment cause cause very serious injuries or even cause fatalities.
Accident Claims UK have experienced staff who can help you with your claim, which could become complex. If you or a loved one has been injured because of an equipment defect, please call us to discuss your options.

Can I Claim Compensation For Armed Forces Hearing Loss?
Life in the Navy can involve very noisy day to day operations.  Continued exposure to excessive noise could lead to deafness or tinnitus.  The Royal Navy has a duty of care to protect its employees from harm whenever necessary. This means, that when excessive noise is necessary, the risks to staff should be reduced with safety measures such as ear defenders.
Excessive noise can be caused by:
Weapons
Vehicles
Pyrotechnics
Explosions
If you've been diagnosed with deafness, partial deafness, tinnitus or any other hearing loss illness in the past 3 years and you believe you were not offered any protection while working in the Navy, you might be able to make a claim.  Call us today so that we can asses your claim and advise you of your options.

Naval Helicopter Crashes And Accidents
The Royal Navy may use helicopters in the following way;
Transporting troops
Protecting ships
Transferring civilian and military personnel to and from ships
In the event of a helicopter crash, the effects are often fatal or cause very serious injuries.  In the event of a helicopter crash, if safety procedures haven't been adhered to or the helicopter hadn't been maintained properly repairing and replacing any defects or damaged components, the basis for a claim may exist.
If you or a loved one have suffered injuries following a helicopter crash, we could assess the accident to see if you might be entitled to compensation.

Armed Forces Duty Of Care
As an employer, the Royal Navy has a duty of care to protect its staff and ensure their safety in the same way as a civilian employer would do when in non combat situations.  If there is a breach of duty of care through negligence, you might be able to make a claim for any injuries sustained. If armed forces are exposed to attack or even the threat of an attack, in war time situations this duty of care may not apply.
The pieces of litigation most likely to used in claims are:
The Health and Safety at Work Act 1974
The Crown Proceedings Act 1987
If your accident happened prior to May 1987, you wouldn't be able to claim because the crown was immune from proceedings prior to the Crown Proceedings Act being updated.
If you believe your injuries were caused by an accident which happened due to negligence, we may be able to help you begin a compensation claim.  Please contact us today so that we can discuss what options are available to you.

AFCS Military Accident Compensation
An alternative type of compensation claim can be made via the Armed Forces Compensation Scheme.  The scheme deals with claims made after 6 April 2005.
The scheme pays compensation for any death, injury or illness caused by the Royal Navy.  It is a no-fault scheme which means the Royal Navy don't admit any fault or liability for the accident.  Because of this, the compensation is only paid for the injury, not any associated financial losses which you might be entitled to claim for under a normal personal injury claim.
One benefit to the scheme is that it has a 7-year claim time limit.  This is longer than the 3 years offered in normal personal injury claims.
The scheme offers a lump sum payment or Guaranteed Income Payment (GIP).  Lump sums are awarded based on the severity of your injury.  There is a 15-point system: 1 point for most severe injuries, 15 for the least serious.  Compensation is awarded accordingly.
The AFCS is a good alternative to a personal injury claim when the 3-year time limit has expired or if it is difficult to prove liability for the accident.

Accident At Work Personal Injury Compensation Calculator
If you're looking for a personal injury claims calculator then you'll find the table below useful.  It includes compensation payment amounts for certain injuries.  As you'll see, each injury is graded depending on minor or moderate or severe.  Your solicitor will use medical evidence to prove how serious your injury was.  This should ensure you receive the correct level of compensation.
| Injury Type | Explanation | Amounts |
| --- | --- | --- |
| Severe Psychiatric Injury | The amount that is awarded will largely depend on the injured party's ability to cope with life, work, education, how family life and relationships are affected. If treatment will be effective, future vulnerability and prognosis and to what extent has medical treatment been sought. | £51,460 to £108,620 |
| Moderately Severe to Less Severe Psychiatric Injury | The brackets will largely reflect how the injured party's ability to cope with life, work, education, how family life and relationships are affected. If treatment will be effective, future vulnerability and prognosis and to what extent has medical treatment been sought but with the future prospect that a level of recovery will be expected. The more severe the problems present the higher the award will be. | £1,440 to £51,460 |
| Severe to Moderate Post Traumatic Stress Disorder | Cases within this category are exclusively those where there is a specific diagnosis of a reactive psychiatric disorder following an event which creates psychological trauma in response to actual or threatened death, serious injury or sexual violation. | £7,680 to £94,470 |
| Total Loss of Sight in One Eye | The level of the award within the bracket will depend on age, psychiatric consequences and cosmetic effect. | £46,240 to £51,460 |
| Partial Hearing Loss or/and Tinnitus | This section reflects those who have been exposed to noise at work over a lengthy period of time. The brackets will include Severe tinnitus and NIHL. | £27,890 to £42,730 |
| Severe Neck Injuries. | Neck injury associated with incomplete paraplegia or resulting in permanent spastic quadriparesis. | In the region of £139,210 |
| Moderate Back Injuries | Brackets will begin with disturbance of ligaments, moderate soft tissue injuries prolapsed discs necessitating laminectomy or resulting in repeated relapses to residual disability being present with possible compression/crush fracture of the lumbar vertebrae where there is a substantial risk of osteoarthritis and constant pain and discomfort. | £26,060 to £36,390 |
| Loss of One Arm | Amputated from the shoulder. | Not less than £128,710 |
| Severe Fractures to Finger | This may include partial amputation which impairs the grip and causes deformity, reduced mechanical function and disturbed sensation. | Up to £34,480 |
| Amputation of Both Legs | This is the appropriate award where both legs are lost above the knee or one leg has been lost above the knee at a high level and the other leg has been lost below the knee. | £225,960 to £264,650 |
| Serious Foot Injuries | Severe foot injury causing traumatic arthritis or the risk of future arthritis and prolonged pain. | £22,460 to £36,790 |
| Chest Injury | Toxic fume/smoke inhalation | £5,000 to £11,820 |
If your injury isn't listed, don't worry, we could still help. Call Accident Claims UK today and we could give you a customised compensation estimate based on your circumstanced.
Additional Injury Claim Damages
When calculating injury compensation, a personal injury lawyer could use a number of 'Heads of Loss'.  These are different elements used to ensure a client is compensated fully.  The different losses that might be used are:
General Damages:  This is the part of the claim that covers pain and suffering caused by the injuries (the previous section's table included General Damage payment amounts).
Care Costs: Following an accident, you might need professional care during your recovery period.  In some cases, the costs may be recoverable as part of your claim.
Travel Costs: If you incur travelling expenses because of your injuries, you may be entitled to claim these expenses back.  This might be due to having to make alternate travel arrangements or because of trips to and from doctor's appointments.
Medical Costs: If your accident means you need to pay for medical treatment or medicines, you could be allowed to claim the cost back.
Loss of Earnings:  Following your naval accident, if you're unable to return to work, your solicitor may be able to claim for loss of earnings or future loss of earnings.
The idea of all of these financial damages is to put you back in the position that you were in prior to the accident happening.

No Win No Fee Accident At Work Claims Against The Royal Navy
When beginning Navy injury claims, clients might worry about the cost of claiming.  We understand this and its why we always work on a no win no fee basis for all cases that we work on.  Here's how no win no fee works:
No fee to us to start your case.
No fee to us while we process the case.
If for some reason the case in not successful no fees to us.
If we do win the case for you we take an agreed amount in terms of a percentage.
Why Make A Workplace Accident Claim With Us?
Accident Claims UK specialise in personal injury claims and always strive to ensure that our clients are awarded the right amount of compensation for their injuries.
We could potentially help with claims for accidents that have happened anywhere in the world and wherever you are based within the UK.  We employ medical experts up and down the country.  If you need a medical assessment, we'll ensure you don't have to travel far.
We believe it's important to have a specialist on your side when making a compensation claim.  We have a team of professional and friendly staff who have experience making accident at work claims.  Our solicitors have the knowledge of legislation that can be used to make your claim.
We are available throughout your claim to discuss the progress of the claim and to answer any questions you might have.  If you're considering a Royal Navy accident claim, then we'd be willing to help you by offering free legal advice and a no obligation free consultation to help you decide whether to make a claim or not.

How To Contact Us
We hope you've found this guide useful and would like to use us to begin your personal injury claim.  If so, you can contact us by:
Using the 'live chat' feature available on any page of our site.
Or fill in this online form and we'll call you back.
We'll begin by listening to the details of your accident in a free initial consultation.   We'll assess what happened, the injuries that were caused and who was liable for the accident.  There's no obligation to proceed at this point and you can ask us as many questions as you like to help you decide if you want to use our services or not.
If we believe you have a strong case, we'll prepare a no win no fee agreement for you.   When you're happy to, we'll begin your personal injury claim.

Related Guides And Resources
Thanks for reading this guide about Royal Navy accident at work claims.  We've listed some additional resources which you may find useful.
Accident at Work Claims – Information about how to claim for workplace accidents, not just Royal Navy accident claims.
Military Accident Claims – A detailed look at MOD claims and how to choose lawyers for military claims.
MOD Health and Safety Statistics – Information from the period 2013 to 2018.
If you require any more information, please contact our friendly team who'll be glad to help.