In this guide, we consider what could happen if a social services data breach were to occur. 
If you have been psychologically or financially affected by a data breach, you may have a route to claiming data breach compensation in some circumstances. And in such cases, a data breach solicitor may be able to successfully process a claim for you. In many cases, this can be done under a No Win No Fee agreement.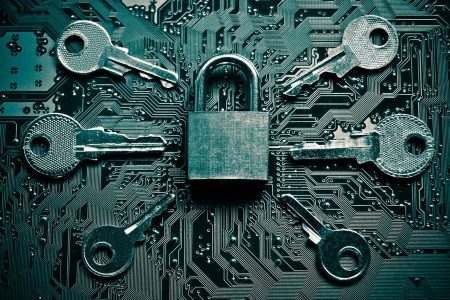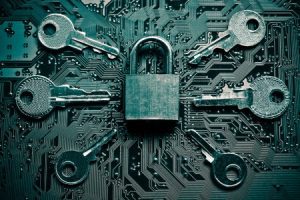 I Suffered A Psychological Injury After A Social Services Data Breach, What Are My Rights?
Your potential claim will be based on a set of circumstances that are unique. And while it may share similarities with other claims, it won't be identical. There could be aspects of your potential claim that raises questions that this guide doesn't address.
For that reason, our advisors are available 24 hours a day, 7 days a week. They give no-obligation, free legal advice. You can call us on 0800 073 8801 or use our live chat for instant answers today.
Select A Section:
A Guide To Personal Data Breach Claims Against Social Services
This guide will look at what you could do following a social services data breach. in addition, we consider how if you suffer psychological injury or financial loss because of a data breach, it could be possible to make a data breach claim. we discuss how you'd need to show that the other side's positive wrongful conduct caused the breach.
We lay some groundwork first by explaining the types of personal data social services could store about you, and how it could be compromised. You will learn what a data breach is, and why one could occur. A data breach can affect physical or digital data, so we have covered both in this guide. We will discuss the harm that a data breach can cause you as well.
Moving on, we introduce the Information Commissioner's Office (ICO) and explain the role that it fills. We look at the types of punitive action it can take against organisations that breach data privacy laws.
The last few sections on this page switch to looking at making a compensation claim. We have summarised the conditions that would need to exist for you to be able to make a compensation claim. Additionally, we provide you with some advice on what types of evidence you could submit in support of your claim.
An example compensation table has been added that shows how the level of pain and suffering you faced will generally have an effect on the amount of compensation you could claim. Also, you will learn about the reasons why you could claim different types of damages.
We close this guide with a basic introduction to what a No Win No Fee claim is. And we provide some useful links and a short FAQ section.
Time Limits To Make A Claim
If you intend to make a data breach claim, you need to start it within the time limit that will apply, based on the situation you find yourself in. The time limit might be:
Six years; or
Only one year.
If you would like to learn exactly which time limit is going to apply in your own case, you can call and ask one of our advisors.
Get More Help And Advice
Our claims team is available around the clock, 365 days a year, to give you the advice and help you need. You can use the contact details at the end of this page to get in touch with them.
They give free legal advice and could connect you with our solicitors if you have solid grounds to claim. However, you won't be obliged to proceed with these services if you choose not to.

What Personal Data Could Social Services Hold About Me?
Social services could have a whole range of your personal data stored away. Some examples of the personal information they may collect, store and process about you include:
Your date of birth, name, email address, postal address, and telephone numbers.
All of the documents related to any welfare and benefits you are being paid.
Your financial information such as bank account details and payment card data.
Passport or driving licence information.
The username and password you use to log into government-run websites.
Defining A Personal Data Breach Claim Against Social Services
Organisations of bodies that collect, hold and process personal data about individuals have to comply with all relevant rules and regulations related to data privacy and security. The Data Protection Act 2018 is one body of data protection legislation that applies in the UK. It sits alongside the UK GDPR.
Social services also has to comply with these regulations. If it doesn't, this could result in your personal data being put at risk of either being accessed by somebody who (for example) doesn't have authority to access it, or being used in a way that is unlawful.
A personal data breach is a security breach that leads to the unlawful loss, access, destruction, disclosure or alteration of personal data. This can be deliberate or accidental and cyber-related or non-cyber related.
Why Do Data Breaches Happen?
Data breaches happen for many reasons: from simple mistakes made by staff due to poor data protection training to external threats such as hackers and cybercriminals.
Something you need to keep in mind is that you can become a victim of a data breach of physical personal information (such as that held on paper records in files), not just digitally stored data. With this in mind, the following sections will cover hard copy and digital data.
Breaches Of Physical Data
Not everything is fully computerised. Many of the records that social services rely on could still be paper-based. And this type of physical data can be exposed very easily. For example:
Some of your personal information held in files is left out and open on a desk, where any unauthorised passerby can read it.
A letter containing your personal information is posted to an incorrect recipient, despite your correct address being on file.
Documents that contain your personal information aren't securely thrown away. This means somebody could read them if they can gain access to the waste container.
Breaches Of Digital Data
Council services usually have effective data security protocol, as well as comprehensive hardware and software related to computer and cyber security. However, if best practices are not followed and security slips, your personal data could be exposed or compromised. For example:
A device such as a USB memory stick or an external hard drive that contained your personal data is not securely destroyed and so the information is still accessible.
A laptop or other device that was easily accessible and contained your unsecured personal data is lost or stolen.
A cybercriminal successfully gains access to your personal data due to poor cybersecurity.
The Negative Impact Of A Data Breach
A data breach can cause many problems for the individual whose personal information is compromised. Depending on the information they access, they could take action such as:
Spend money from your bank account.
Buy things using your debit or credit cards.
Take out new loans and hire purchase agreements.
Hire expensive items and not return them.
In such a case, you could find yourself facing many thousands of pounds worth of new debt. This could be a traumatic event and cause emotional distress. If severe enough, this trauma could lead to a psychological condition.
Whether you have suffered mentally or financially (or both) because of a data breach, we could help. Our advisors could connect you with our solicitors to begin working on your claim on a No Win No Fee basis. Call today to see if you can get started.

What Should Social Services Do If They Have Had A Data Breach?
If social services become aware that a data breach has happened, certain steps need to be taken. After data protection breaches that risk the rights and freedoms of individuals, social services should:
Evaluate the risk and how likely it is that your rights in relation to how your data is stored and used have been infringed.
Report the data breach to the Information Commissioner's Office within 72 hours of the breach being discovered.
Tell you about the data breach without unreasonable delay.
Mitigate the risks as much as reasonably possible.
Examples Of Action Taken By The ICO For Data Breaches
Does the ICO enforce UK GDPR? Yes, it does. If there was to be a data breach, then it is the role of the ICO to take action where appropriate. This might be ICO fines or an entry in the ICO breach register, for example.
The ICO maintains a publicly accessible database of all of the actions it has taken in the past. And this includes any action against Government departments.

When Could You Claim Damages For A Breach Of The GDPR?
There are different types of events that could result in data breach lawyers being able to process a compensation claim for you. In order for your claim to be successful, you'd need to prove that social services' positive wrongful conduct caused a data breach and that you suffered mental harm or financial loss (or both) as a result.
Even human error can be caused by the failings of council services. For example, if it failed to train employees in data protection and an employee consequently sent an email containing personal data to a recipient who didn't have a lawful reason to access it, the council service could be seen as liable.
In addition, if an external entity, such as a hacker or cybercriminal, gained access to your personal data because of substandard cybersecurity, the council service could be seen as liable.
GDPR Gives You Some Rights
What data protection rights does UK GDPR provide to individuals? You have eight key rights under UK GDPR, and these are each explained below:
Organisations should tell you what personal data is stored about you and how it is used (right to be informed).
You have a right to access a copy of the personal data someone holds about you (right of access).
You may discover that some of the personal data held about you is wrong. If you do, you can ask that it is corrected (right to rectification).
In some cases, you may want an organisation to entirely remove your personal information from their systems and they should do this if you ask and they don't have a valid reason not to (right to erasure).
If you don't want your personal data to be used in specific ways, you can request that it isn't (right to restrict processing).
Your personal data should be sent to you in a readable, easy format if you ask to see it (right to data portability).
You also have certain rights in relation to automated decision making and profiling.
You can object to the processing of your personal information in certain circumstances (right to object).
What Evidence Could Support A Data Breach Claim Against Social Services?
If you can prove you have been impacted by a social services data breach, you may wish to gather evidence that could be submitted to support your claim. This evidence might include:
Written or emailed communication from the services confirming that your personal information was involved in a data breach.
Medical notes showing the psychological harm you have suffered because of it.
Documented proof of financial losses that were the result of the data breach, such as money taken from your bank account. Receipts, bills and invoices related to expenses incurred due to the data breach could be useful here.
You can reach out to our claims team for some more advice on the types of evidence to gather and how to gather it.

Calculating Compensation Claims Against Social Services
In 2015, the case Vidal-Hall and others v Google Inc set a precedent for claiming for psychological damage due to a personal data breach. The Court of Appeal held that those seeking compensation for psychological harm could do so whether they've also suffered financial loss because of the data breach or not.
Therefore, claimants can seek compensation for financial loss caused by a data breach or psychological harm caused by a data breach or they could seek both.
The compensation table below shows what you could claim for mental harm. The figures are taken from guidelines produced by the Judicial College. These guidelines give recommended amounts for different injuries at varying severities. Solicitors use the guidelines to help value injuries.
| Health Issues | Level of Severity | Range of Compensation | Additional Information |
| --- | --- | --- | --- |
| Psychiatric damage | Moderately severe | £17,900 - £51,460 | The claimant's ability to cope with education, life and work would be affected. The prognosis would be more optimistic than the below. |
| Psychiatric damage | Severe | £51,460 - £108,620 | The claimant's ability to cope with education, life and work would be affected. In addition, the prognosis would be very poor. |
| Psychiatric damage | Moderate | £5,500 - £17,900 | The claimant's ability to cope with education, life and work would be affected. However, there would be a significant improvement and a good prognosis. |
| Psychiatric damage | Less severe | Up to £5,500 | The level of the award will take into consideration how long the period of disability lasted and the extent to which sleep and everyday activities were impacted. |
lf you can't see your injuries in the compensation table above, why not reach out to our advisors? They can give you a free, accurate estimate of what you could claim.

Types Of Material And Non-Material Damages Under The GDPR
If your claim is a success, you could receive a settlement that comprises of up to two heads of claim. These are material damage and non-material damage.
Non-material damage compensates you for the psychological harm a data breach causes you. The compensation table above illustrates possible awards for non-material damage.
To prove non-material damages, you would need to attend a medical assessment. An independent medical expert would assess your injuries and create a report that should show:
The severity of your injuries.
That your injuries were caused or worsened by the data breach. (If they aren't linked to the data breach, you could find it difficult to claim non-material damage.)
If you use the services of a solicitor to claim, they could use this report to help them when valuing your mental suffering.
Material damage compensates you for the financial losses you suffer due to a data breach.
For example, if a cybercriminal was able to access your bank details, they may have committed theft. What's more, if they had enough personal information, they could commit identity theft. You could suffer unrecoverable financial loss due to this.
However, you could claim it back under material damage. In fact, you could potentially be compensated for any financial loss that you've already experienced or could possibly incur in the future.
For some solid advice on the types of damages you could claim, you can reach out to our claims team.

No Win No Fee Personal Data Breach Claims Against Social Services
If you use a lawyer working under a No Win No Fee agreement, you won't need to pay upfront fees or ongoing lawyer fees. You will only be expected to pay your lawyer when your claim has been won.
In the event of a successful No Win No Fee claim, you would need to pay a success fee to the lawyer. However, this fee is:
Capped by law.
Taken from the compensation only after it's come through.
The success fee aims to reimburse the solicitor for their work. And if the claim loses, you won't need to pay any lawyer fees at all.
All of our lawyers offer their services on a No Win No Fee basis. To find out more, just get in touch.

Contact An Advisor
Have you suffered financially or psychologically due to a social services data breach? You might like to talk to one of our advisors to find out if you have a valid claim. You can use the contact details below to do this.
Our advisors are available 24/7 and give free legal advice. In addition, you wouldn't be required to proceed with the services of our solicitors. However, if you have a strong enough claim, our advisors could connect you with them.
FAQs On Social Services GDPR Data Breaches
Here are a few simple answers to common questions often asked about data breach claims.
Do I need to report a data breach to the ICO?
No, you don't have to report a data breach to the ICO if you're the victim of one, even if you intend to make a claim at a later stage.
What breaches need to be reported to the ICO?
The organisation responsible for the data breach must report it to the ICO if it is going to affect individuals' rights and freedoms. They should do this within 72 hours and should tell the individuals about the data breach without undue delay.

Related Guides
Here are some links to other guides that are similar to this one:
What Are My Rights After A Pharmacy Data Breach?
Your Rights After An Optician Data Breach
What Are My Rights After A University Data Breach?
Your Rights After A School Data Breach
All of these external links lead to pages with some relevant information:
Thank you for reading our guide on what you could do following a social services data breach. 
Guide by MW
Edited by RV