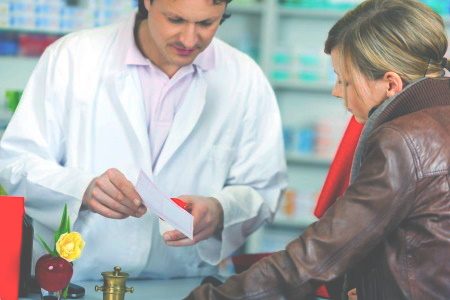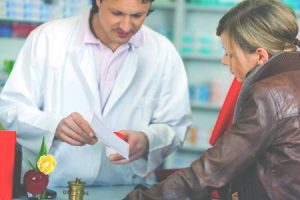 Within this online guide, we will look at some of the circumstances that could lead to a clinical negligence claim being made due to a pharmacy prescription error. We will try to show how if you are harmed by such a mistake, you could follow a similar process to using a personal injury solicitor to make an accident/injury claim, to pursue damages for medical negligence.
Every claim is fairly unique, with its own circumstances that will affect how the claim proceeds, and the level of compensation paid. This means that this guide might not answer every question that you have. If this is so, please speak to a member of our claims team on 0800 073 8801. A claim advisor will address your questions and provide you with any other help that you need.
Choose A Section:
A Guide To Claims For The Wrong Medication By Paydens Pharmacy
If a Paydens Pharmacy gave you the wrong medication, the wrong instructions on how to take your medication, or the wrong dosage, this guide is for you. We will cover pharmaceutical and prescription errors, how they occur and why they could, in some circumstances, be the basis of a medical negligence claim.
We start off by providing a general overview of what it means to be given the wrong medication and how this could leave you in a position to make a compensation claim if you are eligible. This part of the guide continues by looking at the duty of care that a pharmacist owes every patient. We have also gone over what should happen if you report a mistake to a pharmacy and also how to make an official complaint if you are the victim of such a mistake. The final two sections of this part of the guide are given over to the impact that pharmaceutical errors can have on your health and a discussion of some types of mistakes that could occur at a pharmacy.
The last part of this guide pertains to the legal and financial parts of the claims process. We have created a table that will help you work out roughly how much compensation you might be able to claim, and we have followed this up with a list of some of the types of damages your settlement might comprise of. Lastly, we explain how No Win, No Fee claims work, and why a solicitor working under this type of fee agreement could be the best choice for getting the legal help you want to make a claim.
You might have questions about your claim, the claims process, or the contents of this guide. If you do, all you have to do is give our claims team a call on the telephone number near the end of this page. A claim advisor will address your questions, and also explain to you how we can provide you with a lawyer to help you with your claim, following a similar process to a personal injury lawyer processing an accident or injury claim.

What Is A Medication Mistake By A Pharmacy
A pharmacy error can take many shapes. You could be given the wrong prescription, wrong dosage, or the wrong information about taking your medication for example. Regardless of the kind of mistake you fall victim of, if it was the fault of the pharmacist or the pharmacy staff the pharmacist is supervising, it could be seen as medical negligence.
A pharmacist, just like every medical professional, has a duty of care never to cause a patient unnecessary harm. If a mistake is made with a prescription, the pharmacist may have failed to meet this duty of care. Even if it was an unqualified member of staff who made the mistake, the pharmacist could still be liable as they are responsible for supervising the staff in the pharmacy.
However, there are three caveats to making a medical negligence claim. The circumstances of your claim will need to exhibit the following three aspects:
You must have suffered physical or psychological harm due to the pharmaceutical error.
You will need to prove that the symptoms you manifested were caused by the pharmaceutical error and not some other medical condition.
You will need to be able to prove that clinical negligence caused you to suffer. The onus is on you, the claimant, to do this.
Whenever we state in this guide, that you could have a valid basis to make a clinical negligence claim, it is under the assumption that all of these three circumstances are true. If you are unsure whether you may have a valid claim or not, our claims team can help. Speak to one of our expert claim advisors and they will evaluate your claim for you, letting you know whether they think you have a potentially viable claim.

What Is My Pharmacist's Duty Of Care?
Every medical professional in the UK has a duty of care towards their patients at all times. This duty requires them never to do anything that could cause unnecessary harm to a patient.
This duty of care applies to a pharmacist, and also the staff of a pharmacy whether they are medical professionals or not. The pharmacist is responsible for supervising the pharmacy staff, and could be liable for mistakes they make that breach the duty of care.
If you believe that your pharmacist or one of the pharmacy staff has failed in their obligation to never to do you unnecessary harm, our team can help you. Speak to one of our expert advisors and tell them what has happened to you, and they will evaluate your claim for you. They will also explain how a clinical negligence claim can proceed in a similar way to personal injury claims.

What May Happen When Your Pharmacist Makes A Mistake?
When you report the mistake to the pharmacy, there are certain things that you could expect to happen, such as:
The pharmacist could deal with your problem immediately.
You could be treated with respect and understanding.
The pharmacist could acknowledge the mistake if it has truly happened and apologise.
The pharmacists could get in touch with your GP and tell them what has happened.
You should be advised on whether you should go to see your GP, or visit the hospital for more rapid treatment.
The pharmacy could initiate an investigation into the cause of the mistake.
The pharmacy could show that a plan is in place to mitigate similar mistakes in the future.
You should be informed of the results of the investigation and the plan.
Of course, here we are only talking about making an informal complaint directly to the pharmacist. If you need to make a formal complaint about the pharmacist we will go over this in the next section.

How To Register A Complaint Against A Pharmacist
If a pharmacy dispensed the wrong medication, and this led to you suffering some kind of harm, you could be in a position to bring a claim against the pharmacy. As a precursor to this, you may need to follow the complaints procedure operated by the National Health Service (NHS).
Complaints should normally be made within 12 months from the time the clinical negligence took place which will instigate an investigation into the circumstances of the complaint. The NHS will either agree that medical negligence occurred, or refute that it did. If your complaint is refuted, you will need to find a way to prove that medical negligence did occur. We can offer you some free legal advice on how to approach this problem, speak to our claims team today to get started.

Fault And Liability In Prescription Error Claims Against A Pharmacy
In this section, we aim to answer the question, if a pharmacy gave me the wrong medication who could be liable? If we assume that the mistake was actually the fault of the pharmacy and not some other third party, then it would be the pharmacy operator that could be liable to pay damages.
The pharmacist supervising the pharmacy, or the pharmacy staff might be responsible for the mistake happening, but when it comes to making a claim, it is the pharmacy operator that could pay compensation. Or more correctly, a claim would be made against the public liability insurance provider used by the pharmacy operator.
If you would like some more information on the concept of liability, please speak to our claims team. One of our expert claim advisors will be able to expand on what you have read.

What Impact Could The Wrong Medication Have On Me?
In this section, we aim to answer a question such as; a pharmacy gave me someone else's medication, what harm could this do me? Unsurprisingly, taking the wrong medication can have some pretty serious repercussions. Such as:
Your original illness that your GP diagnosed and prescribed specific medication for, will go untreated. It could become worse if complications set in.
There could be potentially life-threatening damage to the renal system.
You could suffer an allergic reaction of even fatal anaphylaxis.
You might suffer from sleep disorders or insomnia.
You may begin to have suicidal thoughts.
As we can see, the possible effects caused by taking the wrong medication are far-ranging. This is only a shortlist, there are many more types of reactions that could occur. If you can prove that a pharmacist gave you the wrong medication due to medical negligence, and this caused the harm you suffered, a claim could be possible. Call our claims team to learn more.

Types Of Negligence By Pharmacies
In this section, we will take a look at some of the types of mistakes and errors that could occur at a pharmacy. Such as:
Stock that is placed on shelves in the wrong position, or picked incorrectly when making up a prescription could lead to a dispensing error in a pharmacy.
Staff making up a prescription could wrongly, mistake one medication for another, and this could lead to the wrong medication being dispensed by the pharmacy.
Two prescriptions could become confused, with each patient being given the other's medication.
A communication error between the GP and the pharmacist could result in the patient being given the wrong medication.
The instruction label on the packaging of medication could have printed incorrectly, missing some off or making some text unreadable, could cause the patient to take the wrong dose or follow the wrong schedule for taking their medication.
These are just a handful of the types of mistakes that could be made in a pharmacy, that could result in a patient receiving the wrong medication, dose or instructions. In each example, the pharmacy could be liable if clinical negligence could be proven. Explain the mistake you were a victim of to our claims team to find out if you have a basis for a claim.

Wrong Medication & Prescription Error Compensation Calculator
You may have come across a personal injury claims calculator sometime in the past, a tool that can help people to get an idea of how much compensation they could claim in an accident/injury case. The table below performs a similar function for clinical negligence claims. The table has been based on the published Judicial Guidelines that are referred to by the courts in England when valuing claims.
| Medical Condition | Payment | Info |
| --- | --- | --- |
| Illness | £860 to £3,710 | Varying degrees of disabling pain, cramps, and diarrhoea continuing for some days or weeks. |
| Illness | £3,710 to £8,950 | In this bracket would be illnesses with symptoms such as; dysfunctional bowels, stomach or muscle cramps, fatigue, etc. Short-term hospitalisation may be required, and the major symptoms would clear up in a few weeks. Longer-term symptoms might take up to two years to recover from. |
| Illness | £8,950 to £18,020 | In this bracket would be quite serious but also short-term illnesses. Symptoms could include sickness, vomiting, diarrhoea, fever, etc. There could also be long term health issues such as reduced enjoyment of food, sexual dysfunction, or impaired bowels that could in some cases, even be permanent. |
| Illness | £36,060 to £49,270 | In this bracket would be illnesses with symptoms such as diarrhoea, nausea, vomiting, fever, muscle or joint pain, stomach cramps, etc. The illness would be long-lasting and have a significant impact on the victim's life quality. |
If you want a more accurate indication of the overall level of compensation you could be able to claim for, a lawyer will need to value your claim for you. If you speak to one of our claims advisors they will be able to put this in motion for you.

Examples Of Special Damages For Financial Losses And Costs
In a similar way to a personal injury claim, when a medical negligence claim is a success, the claimant will receive a settlement that consists of a number of different types of damages under the two main categories of general damages and special damages.
General damages are awarded to compensate the victim for the harm they have suffered due to the negligence acts of a medical professional. The amount of compensation won will depend on factors such as how long the claimant was ill, how bad their symptoms were, whether they had to undergo any traumatic treatment, and what the long-term prognosis is for a full recovery.
Special damages could include:
Loss of future working potential, due to long-term or permanent disability.
Loss of earnings due to taking time away from work.
Private medical fees if you needed treatment that the NHS couldn't provide.
The cost of care if you needed to hire a nurse to take care of you.
Out of pocket expenses such as the cost of travel tickets.
If you would like to find out what types of damage you might be able to claim for, based on your own unique circumstances, you can speak to our claims team to find out.

How We Could Help You To Claim Compensation
Just as there is a personal injury claims time limit to begin an accident/injury claim within, there is also a time limit that will apply to your medical negligence claim. Our team can help you by providing this kind of key information.
Our panel of solicitors has over three decades of experience in helping claimants to successfully secure the compensation they are eligible for, cross a wide range of claims. We always aim to get you the most compensation we can, and are never more than a phone call away to keep you updated on what is happening with your claim, and to answer any questions you have. We always use simple English and not legalese to answer your questions, so we can be sure you understand everything. For more information about the service we offer, please speak to one of our expert claim advisors today.

No Win No Fee Claims For Prescription Errors
Do you know what it means to engage a solicitor under a No Win, No Fee agreement? This kind of arrangement, which is more formally named a Conditional Fee Agreement (CFA), provides the claimant with a way to gain access to legal services, without the attached financial risks of funding a claim in the traditional manner.
Under a CFA you won't pay a fee to the solicitor to have them start working on your claim, or while they are processing your claim for you. If the claim fails, the solicitor will not expect to be paid any fees they have accrued. If the claim is a success, the solicitor will ask the claimant to pay a small success fee, which is legally capped. If you would like to learn more about making a claim using a No Win, No Fee solicitor, please speak to one of our claim advisors today.

Contact Accident Claims UK To Begin Your Claim
Did you visit Paydens Pharmacy and become the victim of a pharmaceutical error that caused you to become ill? Can you prove that clinical negligence took place? If so, and you need some help making a claim, please contact our team today on 0800 073 8801. One of our claim advisors will evaluate your claim, then help you to move on to the next stage.

References
You might find these external pages have some good information:
Reducing Pharmaceutical Errors
NHS Information On Anaphylaxis
These other guides might also be a good read:
Claiming For Clinical Negligence
How To Claim For A Death Caused By Negligence
Article by MW
Edited by MM.