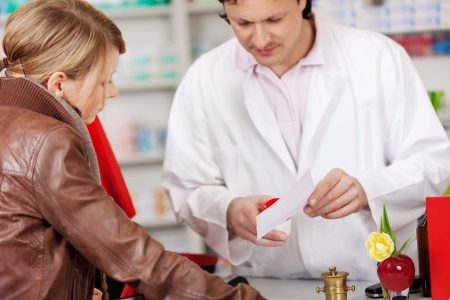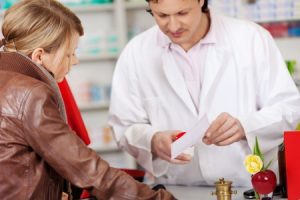 All pharmacists are medical professionals with a duty of care towards their patients. They play a vital role in the treatment of a patient in providing the medication prescribed by a doctor. However, if a pharmacist makes a mistake and gives out the wrong medication, the patient could suffer and might be entitled to compensation. In this guide, we're going to discuss when you could make a Rowlands Pharmacy wrong medication claim. We'll look at what could cause a mistake, how it might happen and when you could be entitled to compensation.
If you're thinking of making a claim because an error by a pharmacist has caused you to suffer, then Accident Claims UK could help. We provide free legal advice to all potential claimants. Also, we offer a no-obligation assessment of your claim. Finally, if your claim is deemed valid, a medical negligence solicitor could represent you on a no win no fee basis.
To discuss your claim right away, please call 0800 073 8801 today. If you'd prefer to find out more about claiming against a negligent pharmacist, please continue reading.
Choose A Section
A Guide To Prescription Error Claims Against Rowlands Pharmacy
All medical professionals have a duty of care towards their patients. This includes doctors, nurses, surgeons and pharmacists. It's essential that each professional operates according to best practice and tries to ensure the safety of a patient wherever possible. For pharmacists, the key part of their duty of care is to ensure the correct medication is dispensed. Failure to do so that causes you to suffer could mean you're entitled to receive compensation.
During the course of this guide, we're going to look at the consequences of a pharmacy error, what could cause a mistake and when you could claim for a pharmacist's medical negligence.
We'll also look at the claims process, potential compensation amounts and why we advise you to use a specialist solicitor to help you claim. There's a personal injury claims time limit in the UK. In the case of medication errors, you'll have 3-years to begin your claim from the date you found out about the avoidable harm.
Although that seems quite a long time, the sooner you get in touch with a solicitor, the better. They'll need time to prepare your case, gather supporting evidence and arrange for a medical assessment. All these things can take some time so please ensure you allow enough time for them to be completed.
After you've finished reading this guide, you can call our team to begin your claim. Also, if you've got any questions which haven't been answered, you can get in touch for free legal advice from our team.

What Is A Pharmacy Prescription Error?
In medical negligence cases, there are a few things that must be proven. These are:
That the pharmacist or medical professional treated you at a level that was below what could be reasonably expected by a competent professional performing the same treatment. Legally, this is known as breach of duty.
You were made ill, suffered an injury or your underlying condition became worse.
The suffering was caused by the breach of duty.
If the liability of a pharmacy can be proven to have caused you to suffer, then you could make a claim against them. However, if a pharmacist makes a mistake but you don't suffer as a result, then a claim would not be possible.

What Is The Duty Of Care Of A Pharmacist?
As mentioned earlier, a pharmacist has a duty of care towards patient safety. This means they should follow agreed procedures to try and minimise risks wherever possible. According to the General Pharmaceutical Council, a pharmacist is responsible for:
The quality of any medicine that they dispense to patients.
Ensuring medicines given to patients are suitable.
Making sure medicines are dispensed in line with relevant laws.
Giving advice on how to take medication and what side effects could result in taking them.
Also, the pharmacist should:
Use effective systems that are fit for purpose.
Provide advice on over the counter treatments based on symptoms described by patients.
Supervise the preparation and the dispensing of all medicines.
What Could Happens If A Pharmacist Has Made A Mistake?
As we've described throughout this guide, if a pharmacist makes a negligent mistake which leads to suffering, you could be entitled to sue them for compensation. But what else could happen to them? Well, up until very recently, pharmacists who made mistakes could face criminal proceedings.
However, legislation has been introduced to prevent this in some cases. This happened because other medical professionals didn't face the same charges for their mistakes. Also, it is hoped that the Pharmacy (Preparation and Dispensing Errors – Registered Pharmacies) Order 2018 means more pharmacists will volunteer information about their mistakes because they don't risk prosecution. The regulations require pharmacists to try and contact any patient who might be at risk of error. If they do so, then they will usually avoid criminal charges.

How To Make A Complaint About A Pharmacist's Error
As well as suing a pharmacist for negligence, you may want to raise an official complaint. To do so, you need to report the pharmacist to the General Pharmaceutical Council. Their website states that you could inform them about:
Prescription mistakes which include being given the wrong medication, the wrong dosage or incorrect directions for use.
Health issues which could prevent the pharmacist from practising safely.
Unregistered pharmacists working.
Criminal convictions which could affect the ability to practice.
Working under the influence.
Acts of fraud or dishonesty which could include claiming sick pay while working, theft or claiming money unlawfully from the NHS.
Any other form of serious inappropriate or unprofessional conduct.
These concerns could be reported by doctors, staff or customers using the pharmacy.

What Responsibilities Do Pharmacists Have When Dispensing Medication?
If you decide that you'd like to pursue a Rowlands Pharmacy wrong medication claim, you'll need evidence to prove liability of the pharmacy or pharmacist. As described earlier, you'll need to prove how the negligence occurred, how you suffered and that the suffering was caused by the negligent act.
All of this can be complex and tricky to prove. It's why we'd always advise using a specialist solicitor to help you. Once you've decided to begin a claim, you could gather some evidence to support it. This could include:
A copy of your original prescription. If you no longer have a copy, you could obtain a copy from the doctor.
Samples of the medication which could be useful if testing is required.
A copy of your medical records. This will show what your initial diagnosis was and what treatment the doctor prescribed. Also, it'll show what injuries were caused after you took the wrong medication.
Witness statements of anybody who was with you when a pharmacist gave you incorrect advice.
Any of the original packaging that your medication came in. This might be bottles, blister packs or boxes. Also, if you've been given somebody else's medication, ensure you keep any packaging that contains patient information labels.
A list of any financial costs you've incurred as a result of the mistake. We'll discuss this in more detail later in this guide.
Your solicitor's main role is to try and prove that the pharmacist was liable for your suffering. Therefore, any evidence you can supply could be used to substantiate your claim. This is important because, if the pharmacist denies liability, and you don't have the evidence to back up your claim, then any compensation might be lower than it should be, or it might not be paid at all.

How May I Be Affected By A Prescription Error By A Pharmacist?
When you're given the wrong medication by a pharmacy, there are a number of different things that could happen. Some are minor while others can be life-threatening. Here are some examples:
You might not suffer any adverse reaction at all. If that's the case, you might still be eligible to make a claim though. That's because, although the incorrect medication didn't cause you to suffer, your underlying condition might get worse as you're not taking the medication required to cure or manage it.
Another scenario could be where you suffer an adverse reaction to the medication. There are all sorts of symptoms that could occur. For instance, you might become dizzy, nauseous or light-headed. Other symptoms could include vomiting, diarrhoea and even damage to your internal organs. Therefore, if you suffer any form of suffering, you could begin a claim against the pharmacist.
Finally, it's possible you could suffer an allergic reaction. Mild reactions can lead to symptoms such as hives, itchiness or swelling of the tongue. More serious cases can be fatal though if not treated quickly. This is usually when the patient suffers an anaphylactic shock.
Types Of Wrong Medication Negligence
There are a number of different forms of negligence which could lead to a Rowlands Pharmacy wrong medication claim. These include:
Being given somebody else's prescription. This could happen if staff fail to confirm details before handing over the prescription.
Mistakes by a technician where the wrong medicine is dispensed because it looks similar, or has a similar name, to the prescribed medication.
Being given the wrong dosage of medication.
Receiving medication which is out of date or where the packaging is damaged.
Or, finally, where the medication you receive contains incorrect instructions for use. i.e. it might say take 4 times a day where it should say twice a day.
Any form of negligence by a pharmacist, including those listed, could entitle you to make a claim. If you've suffered due to a prescription error, please contact our team for free advice.

Medication Error Compensation Calculator
Now that you've seen when you could claim against a pharmacist, you might want to know how much compensation you could receive. As every claim is unique, we won't be able to provide a personalised estimate until you speak with a member of our team. However, we can provide the personal injury claims calculator table below. It shows information from a legal document used by solicitors and insurers to determine compensation amounts.
| Claim Type | Compensation | Extra Information |
| --- | --- | --- |
| Non-Traumatic Injuries | £36,060 to £49,270 | This compensation bracket covers initial symptoms including fatigue, nausea, acute pain, diarrhoea as well as vomiting. There will also be a requirement for hospitalisation for some weeks. The claimant could also be affected by incontinence, haemorrhoids and irritable bowel syndrome which will lead to a reduction in enjoyment of life and ability to work. |
| Non-Traumatic Injuries | £8,950 to £18,020 | This compensation bracket covers symptoms such as nausea, vomiting and diarrhoea. Overall, suffering could continue for up to four weeks. Longer term suffering which reduces enjoyment of food enjoyment and causes some disturbance of bowel function. |
| Non-Traumatic Injuries | £3,710 to £8,950 | This compensation bracket covers injuries which require hospitalisation for some days. The symptoms could continue for a few weeks but where a complete recovery might take a year or two. Symptoms could include stomach cramps, fatigue, alteration of bowel function as well as some significant discomfort. |
| Non-Traumatic Injuries | Up to £3,710 | This compensation bracket covers injuries where the main symptoms include a temporary disabling pain, stomach cramps and also diarrhoea. |
Because each injury is compensated based on its severity, it's important that evidence is supplied that shows the exact nature of your suffering. To help with this, our solicitors arrange a medical assessment by a local independent doctor. They will examine you, review your medical records and ask you some questions. Based on their findings, they'll provide a report to your solicitor. The report will explain what injuries were sustained, the initial impact they caused and also whether they'll be any longer-term issues.
Your solicitor will use the report, along with other evidence you've provided, to try and make sure you receive a fair amount of compensation for your suffering.

Examples Of How Else You May Be Compensated
When making a Rowlands Pharmacy wrong medication claim, your solicitor can claim for the pain and suffering caused by the mistake as well as the financial losses sustained as a result. The previous section covered the pain and suffering element so in this section we're going to look at the financial aspects of a claim which is called special damages. Some examples of special damages that you could claim for include:
Medical Costs.
The cost of prescription medicines and over the counter treatments can soon build up. Therefore, you could ask for these expenses back.
Care Costs.
In the event you need to help while you're recovering, you could ask for any costs associated with a carer. For instance, you could ask for professional carer's fees to be covered. Also, if a member of your family, or a friend, cared for you, you might be able to claim for their time.
Travelling Expenses.
In many cases you'll need to visit your GP or a hospital at least once during your recovery. If that's the case, you could ask for any fuel costs or car parking costs to be included in the compensation.
Lost Income.
Some employers don't pay full sick pay when their staff take time off for medical appointments or to recover. Therefore, you could ask for any loss of earnings to be compensated.
Future Loss of Income.
Also, if the prescription error reduces your ability to work in the future, then you could be entitled to claim for future lost earnings. The exact figure will be based on factors like your age, position, job prospects and current salary level.
Evidence you can supply include; receipts, bank statements and wage slips.

How The Team At Accident Claims UK Could Help You
Accident Claims UK specialise in helping with all sorts of claims. We hope that the information you've read so far means you'll consider us to help you. Here is some more information about why you should choose us to begin your claim:
We've had loads of positive feedback from previous clients.
Our claims line is open 24-7.
We provide free legal advice about claims and offer a no obligation assessment.
Our team of solicitors specialise in personal injury and medical malpractice
You'll receive regular updates as your claim progresses.
Our solicitors always aim to try and secure the correct amount of compensation for your suffering.
If there's anything else you need to find out about Accident Claims UK, please get in touch with a member of our team today.

No Win No Fee Prescription Error Claims
The most worrying factor when claiming for wrong medication negligence is the cost of hiring a solicitor. We realise that's the case and it's the reason our solicitors offer a no win no fee service for any claim they handle. This service makes the claim a lot less stressful as your financial risk is reduced.
At the beginning of the claim, the solicitor needs to check that it is viable. If they believe they can win compensation for you, they'll provide you with a Conditional Fee Agreement (CFA). This agreement is your contract and contains some important information for you to review. Importantly, it will explain:
That there are no solicitor's fees to pay if your case is lost.
What success fee you'll have to pay if the claim is won and you receive compensation.
Success fees are the method in which a solicitor's work is paid for. They are typically 25% of any compensation received. So that you don't have to send funds to cover the success fee, the solicitor will automatically deduct it from your compensation amount.
A member of our team can let you know if you're eligible for the no win no fee service once your claim has been assessed. Therefore, please get in touch today to discuss your options.

Contact Us To Start Your Rowlands Pharmacy Wrong Medication Claim
You've now come to the end of our guide about claiming for a Rowlands Pharmacy prescription error. We hope that you've decided whether to make a claim or not. If you are, we also hope you're considering letting Accident Claims UK help you. If that's the case, you can contact us by:
The start of the process requires us to review your medical negligence claim. We'll do this in a free no obligation claim assessment. A member of our team will review the evidence you have that proves how you suffered and who was to blame. Then, in cases where your claim is strong enough, we could connect you with a medical negligence solicitor. If they agree with the assessment and take on your claim, it'll be on a no win no fee basis.

References For Wrong Medication Claims
We hope you've found this guide about claiming for medication mistakes helpful. In case you require any more information, we've included some more of our guides below as well as some useful external resources.
The General Pharmaceutic Council – Information on the body that regulates pharmacists, pharmacy technicians and pharmacies in Great Britain.
Pharmacy Information – An NHS website containing information about pharmacy services and where to find them.
The Medicines Labelling Act 1976 – The legislation which controls medicine labelling procedures in the UK.
Negligence Claims Against A Doctor – Information about when medical negligence claims are possible because of suffering caused by GP negligence.
Medicine Error Claims – This guide covers medical negligence claims for suffering caused by a negligent pharmacist.
Clinical Negligence Claims – An overview of different types of negligence that a medical negligence lawyer could help you claim for.
Other Useful Resources
Article by BH
Edited by MM.