Cycling accident claims can be both traumatic and extremely serious
The good news is that cycling accident claims are one of our specialities – our team have many years experience in dealing with the trauma surrounding cycling accidents. We understand that when you have been left injured or out of work because of an injury you want to be compensated accordingly.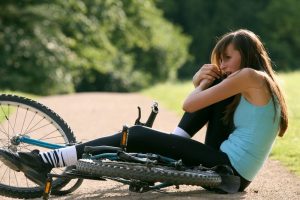 The millions of pounds we have recovered for our client is testament to our outstanding ability to fight on your behalf. Whether you have been involved in a 'hit and run' or an accident with an uninsured driver, our team will ensure you get the right advice and the maximum compensation.
As cases become complex it is important that you have the right legal representation on your side. You need an accident claims company who understands the industry and is successfully in achieving compensation. We are licensed by the Ministry of Justice, The Office of Fair Trading and the Information Commissioners Office which ensures that you receive the highest level of industry standards when making a claim.
To have a no obligation assessment of your injuries please complete a call-back request or use our claims calculator.