Have you been injured while in a supermarket in Iceland? If so, you may be entitled to compensation. There are many different types of accidents that can happen in Iceland and in the car park. Perhaps you have fallen because of a pothole? Or, maybe you have slipped in the supermarket itself? No matter what has occurred, Accident Claims UK have the experience to help you get the compensation you deserve. We have helped many people to secure payouts for supermarket accidents. You can ring us on 0800 073 8801 for more information. However, don't do that just yet! Make sure you read on to find out everything you need to know first.
Select A Section
A Guide To Accident And Injury Claims Against Iceland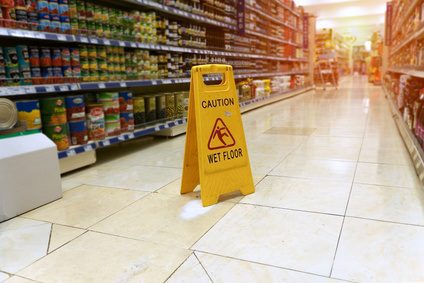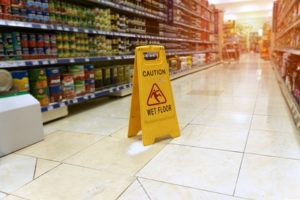 In this guide, you will discover everything you need to know about making an accident claim against the supermarket chain Iceland. This includes details on some of the most common accidents that can happen in any supermarket. We will also talk you through how long it takes to make a claim, the steps you should take, and how you can launch a personal injury claim. Plus, you can find out how much compensation you may get, how compensation is calculated, and so much more.
What Are Accidents And Injuries In Iceland Supermarkets?
This relates to any type of accident or injury that has happened in an Iceland supermarket. You simply need to prove that the incident was not your fault.
What Are The Most Common Accidents And Injuries In A Supermarket?
There are lots of different types of accidents that could occur at an Iceland supermarket. This includes the following:
Accidents at work
Car park accidents
Assault
Accident At Work Claims Against Iceland Supermarkets
It does not matter in what capacity you work at Iceland; it is vital that your working environment is a safe one. It is the responsibility of your employer to abide by all of the regulations that are in place to ensure that you and all other workers are fully protected. If you feel that your employer has failed in their responsibility to do this, then there is a chance that you may be eligible for compensation.
There are many different types of accidents that can take place in the work area, and here are a few examples –
Slipping or tripping at your place of work
Injuries caused because of lack of training
Injuries that have occurred because of an unsafe work system
Injuries sustained due to unsafe work equipment
Injuries caused because of excessive manual handling
Falls from a height
… And much, much more!
When it comes to making a workplace accident claim, there are two pivotal steps you must take. To begin with, you are advised to report the incident to your employer as soon as possible. They will need to record it in their accident book, which is something they are obliged to have by law. Secondly, you must get the contact details of anyone that witnessed the accident, as this will really strengthen your claim.
Customer Accident Claims Against Iceland
You can make a claim if you have been injured while a customer in Iceland. There are many ways this can happen. Perhaps you were injured because a member of staff dropped something on you? Perhaps you were assaulted in Iceland and a lack of security was to blame? No matter what has happened, if Iceland were to blame, you could make a claim.
Slip And Fall Iceland Supermarket Accident Claims
There is no denying that a lot of people end up claiming because they have slipped in a supermarket. This tends to happen when there has been a spillage or there has been some cleaning and the floor is wet and has not been marked. If this is the case, you will be able to claim. It is important to note you cannot claim if you slipped due to your own clumsiness!
Can I Claim Compensation For An Accident In An Iceland Car Park?
While you probably know that you can claim for an accident at Iceland that has occurred in the supermarket, you can also claim for accidents that have occurred outside of it, i.e. in the car park. You can claim for any accident that has happened on land that Iceland is responsible for. So, if you were injured because of a pothole, you have the basis for a successful claim. If another driver caused the accident, though, you will claim against them.
How Long Do I Have To Claim Compensation After An Accident In Iceland?
Imagine this… You suffer a horrible accident in Iceland supermarket. Your injuries are quite severe and so you concentrate on getting better for several years. Once you feel up to it you then enquire about the prospect of making a personal injury claim only to discover you no longer able to make one. You have missed the deadline! Most people do not realise that there is a personal injury claims time limit, but unfortunately there is.
The time limits on most claims is three years. This means you have three years from the date of the accident for court proceedings to be issued. So, if you were injured on November 11th 2018 you will have until November 11th of 2021 for court proceedings to be issued.
There are incidents that prove to be a little trickier. This is when symptoms have developed over time, in which case you have three years from the diagnosis. You can also claim on the behalf of your child. If you don't, they will have three years to claim when they turn 18.
So, it is definitely worth making a claim as quickly as possible. This can often be difficult for those that have suffered a severe injury. Nonetheless, we are here to help. Our solicitors are extremely experienced and will ensure you get the compensation you deserve with as little hassle and worry to you as possible.
It is also worth noting the fact that it will be a lot easier for you to make a strong claim the sooner you build your case. After all, the details will be fresh in your mind and it will be a lot easier to get a hold of witness statements and such like. As time passes this becomes a much tougher challenge.
What Should You Do If Injured In An Accident In Iceland?
In this section, we are going to reveal some important steps you should take to give yourself the best chance of getting the full amount of compensation.
See a doctor if required
The first thing you need to do is make sure you see a medical professional. It is vital to get your injuries checked out. Not only is this important in terms of your well being, but you will struggle to make a claim if you do not have a medical report from your doctor. This report will state the injuries you have suffered, as well as the recommended treatment, and this will be used to determine how much compensation you are entitled to.
Get witness contact details
If anyone saw the incident, it is always a good idea to get his or her contact details. Witness statements can really strengthen your case.
Keep track of any expenses
When making a personal injury claim you will be able to claim for special damages. Thus, if you have experienced any expenses because of the incident, you will be able to claim for them. This can be anything from treatment expenses, to loss of income, to travel costs. However, you will need proof, so don't throw away your receipts.
Make a note of everything that happened
As soon as you get the chance, you should sit down and make a note of everything that occurred.
Get in touch with a quality claim firm
Last but not least, you need a high quality firm on your side to give yourself the best chance of getting the compensation you deserve. Accident Claims UK is a recommended choice. We are an experienced company and all of our solicitors that we can provide to you work on a No Win, No Fee basis, which means you don't need any money to start your claim.
How To Start Your Claim For An Accident Or Injury In Iceland
To start a supermarket injury claim, all you need to do is give us a call. We will provide you with a consultation free of charge. This will take place so that we can give you're the best possible advice and so you can ask us any queries you may have. Our provided lawyers can also arrange a local medical if this is something you require.
I Was Hurt In An Accident At Iceland, What Can My Claim Include Compensation For?
Let's be realistic, when it comes to making a personal injury claim, the main thing we all want to know is how much money we will get. Nobody wants to waste their time or money making a claim if they are going to get nothing in return. After all, it is likely that your injuries will have caused you enough stress as it is.
When it comes to a compensation claim, the money you receive will be split into two parts. Firstly you have general damages, which will compensate you for your suffering. Secondly you have special damages, which will compensate you for any out of pocket expenses you have experienced.
Let's begin with general damages. These are for the injuries you have suffered. The amount you receive will be calculated based on the severity of your injuries and the impact they are having on your everyday life. Needless to say, the more serious your injuries are the more compensation you will be awarded.
Special damages are designed to compensate you for any out of pocket expenses you have suffered as a result of your injuries. Here are some common examples:
Treatment expenses
Cost of counselling
Loss of income
Travel costs
Childcare expenses
Repair costs
Ask yourself the following… Will I have experienced this cost if I hadn't been injured? If the answer is no, then it counts as a special damage. Nevertheless, you will need to keep proof of these costs, so make sure you do not throw away your receipts and such like.
Iceland Supermarket Accident Compensation Claims Calculator
Now that you have a better idea regarding how compensation is calculated, you probably want to know the exact figure you will receive, right? The truth is that this differs from claim to claim. This is because all cases are handled on an individual basis. The ins and outs of your claim are assessed, and you are awarded a figure accordingly. You do not receive a set figure from a list of payouts so to speak. This is why we always recommend that people do not pin their hopes on tools like a personal injury claims calculator because they only ever give a very rough estimate, and they have been way off the mark a lot of times. The best thing to do is take a look at the table below and you can see the typical payout for injuries that happen in supermarkets.

| What injury have you sustained? | More details | The typical payout amount you may receive |
| --- | --- | --- |
| Minor injury | Recovery in seven days. | A few hundred pounds to £600 |
| Minor injury | Recovery in 28 days. | £600 to £1,200 |
| Minor injury | Recovery in three months. | £1,200 to £2,150 |
| Severe Leg Injuries | The most serious leg injuries falling short of amputation. | £84,400 to £119,210 |
| Serious Hand Injuries | In these cases, capacity of the hand will have reduced to roughly 50 per cent. | £25,430 to £54,280 |
| Wrist Injuries | Injuries resulting in complete loss of function in the wrist. | £41,760 to £52,490 |
| Severe shoulder injuries | Often associated with neck injuries. | £16,830 to £42,110 |
As you can see, the payouts vary depending on the injury and the severity of it. If you cannot find the injury you have suffered in the table above, don't panic, you can still claim. Call us for more information on the sort of payout you could be looking at
No Win, No Fee Iceland Supermarket Accident Claims
There are so many people throughout the country who could have secured compensation yet they never made a claim. One of the key reasons for this is because they are put off by the extortionate costs that are charged by some solicitors. This is understandable, as there are some lawyers who charge huge fees. However, this does not apply to all of them, and so you simply need to know how to narrow down your search effectively.
When looking for a personal injury lawyer, there are some key questions you should ask to make sure you are getting a good deal. These are as follows:
How much will the case cost me overall?
Are there any extra fees for certain services?
How are your fees worked out?
Will you work to a No Win, No Fee payment structure?
These four questions give you a great starting point when coming to terms with the prices that are charged by various solicitors all over the United Kingdom. Luckily, you don't need to look far though, as we offer the perfect solution at Accident Claims UK, and this is No Win, No Fee.
One of the most vital things is to make sure you choose a personal injury solicitor who will provide a No Win, No Fee service. For those of you who are unaware, this simply means that you are only going to pay legal fees if your case is a success. This means that the amount you pay is based on the outcome of your case, and so this reduces the risk that is typically associated with making a claim by a considerable degree.
This leads to other knock-on benefits as well, as you are much more likely to benefit from a better service when you go for a No Win, No Fee solicitor. After all, the pay they get is performance related, and thus they are accountable for the service they provide. The same cannot be said for those who charges by the hour. They receive the same sum of money regardless, and thus there is no incentive for them to put more effort in.
Why You Should Make Your Claim For Compensation After An Accident At An Iceland Supermarket With Us
There is nothing more distressing than suffering an injury. This is even more so the case if the injury was not your fault. We handle all types of claims are made on a regular basis. The situations vary dramatically. Some people have the misfortune of suffering an accident in the workplace; others sustain injuries from road traffic incidents, and some are injured in supermarkets. No matter what has occurred, Accident Claims UK is the company you need to make sure you get the full amount of compensation you are entitled to.
We have an excellent reputation as one of the leading companies of our type in the United Kingdom. This is a standing we have built up over the many years we have been in business. Our track record speaks for itself. We have successfully helped thousands and thousands of personal injury victims to get the full amount of compensation they deserve.
One of the best things about our service is the fact that all of the solicitors Accident Claims provide work on a No Win, No Fee basis. This presents lots of benefits for you. It ensures that you gain from a much-improved service, whilst you have the peace of mind that we will only take on your case if we think you have a genuine chance of getting compensation. If this wasn't enough, you do not need any money to begin your claim and the financial risk that is associated with the traditional service is eliminated.
Call Accident Claims UK Today
So, what are you waiting for? Get in touch with Accident Claims UK today. In fact, we even have a legal helpline available 24/7. All you have to do is give us a call and we will answer all of your questions and put you in touch with the right solicitor for you. The number you need is 0800 073 8801. There are plenty of other ways you can get in touch with us too. We have an online form available here. You can also send an email to office@accidentclaims.co.uk and we will get back to you as quickly as we can.
Further Helpful Guides And Links
Claiming for other supermarket accidents – Other supermarkets have also had accidents happen in them. Read the general guide here.
Case Study – An Example of a claim that occurred in a supermarket