By Joanne Jeffries. Last Updated 24th September 2021. Welcome to our guide on cancer misdiagnosis claims. Cancer is a time-bound disease. This means that cancer spreads over time. The longer the cancer is left, the more difficult it becomes to treat, and the more likely it is to spread to other organs. Although medical staff usually do a good, conscientious job, there are times when a doctor, oncologist or other medical practitioner fails to diagnose cancer correctly.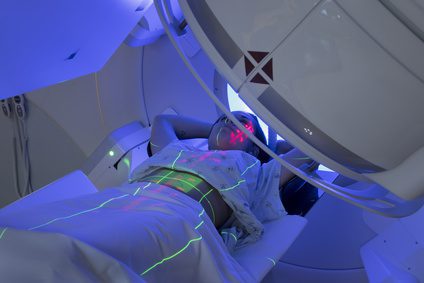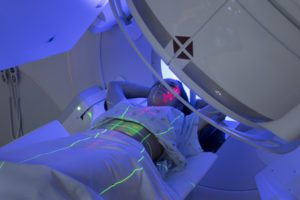 This could happen because a doctor dismisses a possible symptom of cancer, does not examine a patient properly, fails to refer a patient to a specialist department at a hospital for a second opinion or tests, or a cancer specialist fails to read the patient's test results correctly. If you have experienced a cancer misdiagnosis case, it can make your cancer harder to treat, or even more mean that cancer has got to the stage where it is untreatable.
If you have experienced the misdiagnosis of cancer, which led you your condition worsening, or you have lost a loved one because their cancer was misdiagnosed you could be entitled to claim tens or even hundreds of thousands of pounds as cancer misdiagnosis compensation amounts. Trust Accident Claims UK, a top personal injury solicitor's firm, to help you claim cancer misdiagnosis compensation or compensation for delayed cancer diagnosis.
Contact us today by calling 0800 073 8801.
Select A Section
A Guide To Claiming Compensation For The Misdiagnosis Of Cancer
All medical professionals and institutions have a legal duty of care towards their patients, meaning that they are expected to abide by certain standards. If a patient receives substandard care from a medical practitioner, or because of an institutional failure, which causes an avoidable accident leading to the patient becoming ill, injured or a medical condition worsening this is known as medical negligence, and the patient is entitled to claim medical negligence compensation. Cancer misdiagnosis is a very serious form of medical negligence compensation because as we have stated, a timely diagnosis can make the difference between the patient surviving the disease or not.
If you can prove you have been a victim of cancer misdiagnosis and you can prove that it did worsen your condition, you could be legally entitled to make a compensation claim for cancer misdiagnosis compensation. If your next of kin died because a doctor misdiagnosed their cancer, then you may be entitled to claim compensation on their behalf. Cancer misdiagnosis compensation amounts can be worth tens or in some cases hundreds of thousands of pounds. Trust Accident Claims UK to help you claim your cancer misdiagnosis payout. We can provide you with a specialist solicitor will fight relentlessly to win your claim and ensure that you are awarded the maximum amount of compensation that you are entitled to. We offer a free telephone consultation to potential claimants on cancer misdiagnosis claims, so get in touch today.
Medical Treatment And Your Doctor's Duty of Care
As we have said, doctors and all other medical practitioners are bound by a duty of care towards any patient they treat. This means that if a medical practitioner delivers substandard care towards the patient, which directly harms them in any way, they are legally liable for the injuries caused. The attending physician can also be held liable if a member of staff who works below them, such as a student doctor, intern or nurse, delivers substandard care. In some cases of medical negligence liability is established as "vicarious liability". This means that the institution where the patient is treated, such as a GP's surgery or hospital is also partly or entirely at fault. Usually, a solicitor will assess the circumstances of your cancer misdiagnosis case and will determine who is liable for the medical negligence you suffered.
What Is Medical Misdiagnosis Or Incorrect Diagnosis?
If a qualified doctor provides their patient with a wrong diagnosis, this is defined as a medical misdiagnosis. This can include giving a patient "the all-clear" when there is actually something wrong. Late diagnosis is when the correct diagnosis of an injury, disease or medical condition is delayed, usually because a doctor dismisses the symptoms or gives a misdiagnosis at first. In cases of the misdiagnosis of cancer, this could mean that the victim has to opt for a more radical form of treatment for their cancer, or worse results in them dying from cancer where they might have lived if their cancer had been caught and treated earlier.
To make successful cancer misdiagnosis claims for compensation, your solicitor will have to find evidence of the following:
That you had a patient-doctor relationship with the Defendant
That the Defendant (doctor or medical institution in question) was negligent. This means that they provided care below expected standards.
That this negligent resulted in you, the Claimant becoming harmed. If you are claiming compensation for your deceased next of kin, then you will have to be able to provide evidence that the misdiagnosis harmed them and led to their untimely death.
These are errors that your doctor or oncologist could have made, which could have led to a misdiagnosis of cancer:
Missed diagnosis: your doctor gives you an "all clear" when you are actually suffering from cancer.
Diagnostic test errors: A radiology clinic or laboratory gives the doctor an inaccurate test report. This may be caused by a number of reasons, including human error, or faulty equipment. This may be judged to be a case of "vicarious negligence" where the lab or clinic that is deemed to be at fault, not the doctor.
Delayed diagnosis: negligence causes the cancer diagnosis to be made accurately, but later than need be.
Failure to diagnose complications or related diseases: This is when a doctor diagnoses an illness correctly but overlooks, or incorrectly diagnoses other related diseases, which cause the patient harm. In some cases, the related disease may be cancer, which is more dangerous than the primary disease.
Your medical negligence solicitor will be able to help you collect evidence to support your cancer misdiagnosis claim.
NHS Cancer Misdiagnosis Statistics
From 2010 to 2019, the NHS paid over £20 million pounds in damages and legal fees related to cancer misdiagnosis claims. The Claimants had either suffered a misdiagnosis of cancer or a delayed diagnosis which had worsened their condition as a result. This meant that they had to opt for more radical treatment, which is more painful, costly and risky than the treatment available to cancer patients at the early stages of the disease, or worse, it had led to them dying unnecessarily. Cancer Research UK have cited that nearly half of cancers were diagnosed at a late stage in England in 2014 and Northern Ireland between 2010 and 2014. Patients who are diagnosed with cancer earlier on are more likely to survive. Almost 6 in 10 people suffering from lung cancer who were diagnosed in the early stage of the disease survived for five years following their diagnosis. This dropped to less than 1 in 10 people when the disease was caught at a later stage.
If you have experienced a misdiagnosis of cancer, which led to your condition worsening, you may be legally entitled to claim a cancer misdiagnosis compensation payout. Call Accident Claims UK, to be provided with the right specialist solicitor to handle your claim for cancer misdiagnosis compensation amounts. To learn more about cancer misdiagnosis claims, please continue reading.
Making A Claim For A Cancer Misdiagnosis
You can make a misdiagnosed cancer claim, or a claim for late diagnosis if your ordeal worsened your existing condition, or you lost a close next of kin relative due to a misdiagnosis of cancer. Potentially, there are multiple cases each day where a misdiagnosis of cancer claim can be made. For example, 150 cases of breast cancer are diagnosed on average each day in the UK. 10% of breast cancer cases involve a late diagnosis; in some cases, this occurs because the symptoms of breast cancer were initially misdiagnosed. Hiring an expert solicitor from Accident Claims UK to represent you means that they will collect evidence to support your case and work tirelessly to win you the cancer misdiagnosis settlement or compensation for delayed cancer diagnosis that you are entitled to.
What Are The Causes Of Cancer Misdiagnosis Claims?
First of all, we will look at the most common reasons for cancer misdiagnosis.
Medical errors: This can include a patient being prescribed the wrong medication, the wrong quantity of medicine or the wrong treatment.
Delayed care: The NHS aims to have every case of cancer diagnosed and to have begun treatment within 2 months of the patient coming forward with symptoms of cancer. Unfortunately, treatment can be delayed, especially if potential cancer symptoms are not treated with the utmost urgency.
Misdiagnosis: Misdiagnosis can happen if medical practitioners make an error, which is usually unintentional. Common mistakes that can lead to a cancer misdiagnosis include: failing to refer a patient to a specialist, not performing a biopsy on a tumour, or failed to implement appropriate MRI or CT scans.
Accident Claims UK understands that NHS staff are very overworked and are often short of time, which can lead to medical mistakes, or essential steps in the diagnostic process being overlooked. Unfortunately overworking staff this way is counterproductive and leads to the NHS having to pay millions of pounds in cancer misdiagnosis payouts each year.
Clients often ask us if there are different types of cancer misdiagnosis claims. The answer is yes, making a successful claim depends on establishing liability for the accident after noticing the signs of cancer. There are four types of liability that can be established ahead of a medical negligence claim for clinical negligence:
Contributory negligence: The victim is personally responsible for their injuries. In the case of late diagnosis of cancer, they ignored the symptoms and failed to seek the help of a doctor until it was too late. In these cases, the patient cannot receive any compensation.
Comparative negligence: The victim and the medical practitioner are both partially to blame for the cancer misdiagnosis or late diagnosis. This is taken into consideration when the amount of compensation to be awarded is calculated.
Vicarious liability: Liability for the patient's injuries rests with the hospital that employed the doctor, or another institution such as a lab that returned faulty test results.
Gross negligence: Gross negligence is when liability rests completely with the medical practitioner. They either neglected their duty of care or made a gross error. Under these cases, the defendant's medical registration or license may be revoked.
What Can Be The Long-Term Effects Of A Cancer Misdiagnosis?
The long-term effects of cancer misdiagnosis mean that the victim is likely to have their medical condition worsened. This could mean that they may have to resort to more radical and invasive methods of treatment for their cancer such as chemotherapy, rather than an operation, which will be more painful, upsetting and detrimental to their quality of life. In more extreme cases, a late diagnosis of cancer may mean that by the time it has been diagnosed, cancer has progressed too far to be treated, and the patient dies unnecessarily. This is, of course, one of the most tragic results of the misdiagnosis of cancer. And this is why you may be entitled to receive cancer misdiagnosis c compensation amounts.
Making A Compensation Claim Against The NHS
If you have experienced a diagnostic error that led to the misdiagnosis of your cancer, or a late diagnosis in an NHS run medical institution, there are some steps you will need to take to make a compensation claim against the NHS. Firstly be sure to report your complaint to NHS England, Scotland, Wales or Northern Ireland and also report your complaint to your local Healthwatch. You should also report the medical practitioner to their regulatory body and complain to the Quality Care Commission. Make sure you keep a record of every complaint you make,
If you are looking to make a misdiagnosed cancer claim, or a claim for late cancer diagnosis against the NHS, please consider taking advantage of Accident Claim UK's free legal consultation. We will let you know whether or not you have a legitimate claim, estimate what cancer misdiagnosis compensation amount you could claim, and find the right solicitor to handle your claim. Call us today for your free consultation on cancer misdiagnosis claims.
Late Diagnosis And Delayed Cancer Treatment
As we have established, cancer is a time-bound disease. The earlier it is caught, the easier it is to treat and the less likely it is to have spread to other organs. Unfortunately, if the victim experiences the late diagnosis of cancer, it may be more difficult to treat, or in very tragic cases may lead to an untimely and unnecessary death. If you or your now deceased next of kin was the victim of a late diagnosis, you could be entitled to receive compensation for delayed cancer diagnosis. To receive this, you will have to be able to prove that the late diagnosis happened because of negligence on the part of the medical practitioners, which caused unnecessary delays. This could include a doctor sending you away if you come to them with symptoms of cancer. Your specialist personal injury solicitor will put together a case for you.
Cancer misdiagnosis claims – why might my cancer not have been spotted?
There are many different kinds of cancer that you can suffer from, and they affect different parts of the body. This means that there are a range of symptoms that can present themselves if you're suffering from cancer. Sometimes, these symptoms might be misdiagnosed by your doctor.
One of the most common kinds of cancer, according to the NHS website, is lung cancer. You can see statistics on this type of cancer from Cancer Research below.

The symptoms of lung cancer can include things like a persistent cough, breathlessness and aches and pains while breathing or coughing. A lot of these symptoms are shared with other respiratory diseases and infections, like bronchitis. This could lead to the symptoms not being linked to cancer straight away, which may lead to the cancer being identified at a later stage. As we've already mentioned, treatment for later-stage cancers has a poorer prognosis than when the disease is caught earlier.
Bowel cancer is another common form of cancer in the UK, and some of the main symptoms are also present in other health conditions. For example, blood in your stool is a common symptom of bowel cancer, but can also be caused by things like haemorrhoids and some sexually transmitted infections. It can also be a side effect of certain medications, especially blood-thinning ones like warfarin or aspirin. Unfortunately, the sharing of these symptoms between cancers and other, less life-threatening conditions can mean that cancer is missed in the vital early stages of the disease.
If this has affected you, read on to find out more about cancer misdiagnosis claims for cancer misdiagnosis compensation amounts.
Cancer Negligence Compensation Claim Time Limits
According to the statute of limitations in the UK, if you suffer from the misdiagnosis of cancer, you will have three years in which to claim cancer misdiagnosis compensation, from the time you were misdiagnosed or realised that you had been misdiagnosed. If you experienced cancer misdiagnosis as a child, you will have three years in which to make a cancer misdiagnosis claim from your 18th birthday onwards. Of course, cancer treatment, or suffering bereavement due to a loved one dying of cancer, can be a long and traumatic process that could delay a compensation claim being made. Therefore exceptions to the time limit on claiming compensation for the misdiagnosis of cancer can sometimes be made.
What Should You Do If Your Cancer Was Misdiagnosed? – Making Cancer Misdiagnosis Claims
If you suffered from a misdiagnosis of cancer, it goes without saying that you should seek the appropriate medical care. You should ask to be referred to a different physician and a specialist immediately to be provided with the appropriate treatment at the earliest possible instance. To support your cancer misdiagnosis case, you can also take the following steps to collect evidence. Please note that the advice below is legal advice, not medical advice.
Write down your experiences: It is easy to forget what happened to you after a difficult experience. At the earliest opportunity, it pays to sit down and write everything you remember about the medical negligence incident you have experienced.
Obtain a medical report: After seeking immediate medical treatment, you can also obtain a medical report. Your medical report will document your injuries, the doctor's opinion on the sort of cancer treatment you will require and your chances of survival.
Collect important information: To support your cancer misdiagnosis claims, it is a good idea to collect any important information you may have on the misdiagnosis of cancer. This can include the place where you were treated and medical staff that witnessed your misdiagnosis of cancer.
Record your expenses: If your cancer misdiagnosis claim is successful, you will be able to claim any expenses your injuries cost you back as special damages. This could include medical expenses, transport expenses, at-home care expenses and the cost of any income you lost as a result of your injuries if you were unable to work whilst receiving cancer treatment. Keeping a record of your expenses will also serve as evidence for your claim.
Cancer Misdiagnosis Compensation Calculator – Updated September 2021
If you successfully sue for cancer misdiagnosis compensation, you can claim general damages for your injuries, which will compensate you for the pain and suffering you endure because of your injuries. This will be the largest part of your cancer misdiagnosis settlement. You will also receive a smaller cancer misdiagnosis payout, which will be your special damages. The purpose of special damages is to compensate you for any out of pocket expenses caused by your cancer misdiagnoses, such as medical expenses, travel expenses, at-home care and loss of income if you had to take time off work.
Clients often ask us cancer misdiagnosis compensation amount they can claim for if they have experienced a cancer misdiagnosis. Cancer misdiagnosis settlements tend to be a large sum, because of the risk to life that has been created by the doctor's medical negligence. You can use our cancer misdiagnosis compensation calculator to receive an automatically generated estimation of how large your cancer misdiagnosis payout could be.
| Injury | Severity | Average settlement awarded | Notes: |
| --- | --- | --- | --- |
| Head injuries | Severe | £282,010 to £403,990 | Requiring constant care and with a high degree of a reduced quality of life. |
| Head injuries | Moderate | £43,060 to £219,070 | Permanently disabled after the injury |
| Head injuries | Minor | £2,210 to £12,770 | Resulting in only minor injuries |
| Ear injuries | Hearing loss and/or tinnitus | £7,360 to £45,540 | May also include tinnitus. |
| Eye injuries | Serious | Up to £268,720 | Loss of sight in one or both eyes |
| Neck injuries | Severe | £45,470 to £148,330 | Loss of function in the neck |
| Neck injuries | Moderate | £7,890 to £38,490 | Restricted function in the neck |
| Neck injuries | Minor | Up to £7,890 | Fully recovered from quickly. |
| Foot injuries | Serious / Severe | £24,990 to £201,490 | Injuries up to amputation. |
| Foot injuries | Moderate | £13,740 to £24,990 | Not as serious as the above category, but may lead to seriously reduced function. |
| Bladder injury | Risk of cancer | £51,710 to £76,190 | middle-aged family man or woman whose life expectancy is reduced by 15 or 20 years |
Of course, the cancer misdiagnosis compensation amounts generated by the cancer misdiagnosis compensation calculator are calculated automatically, so don't take your individual circumstances into account. For a more accurate estimation of how much compensation you could be awarded, call Accident Claims UK for your telephone consultation today on pursuing cancer misdiagnosis claims.
No Win, No Fee Compensation For The Misdiagnosis Of Cancer
At Accident Claims UK we offer all of our clients the option to make a no win no fee compensation claim. What does this mean exactly? A no win no fee service means that you don't have to pay an upfront fee or any ongoing fee to your solicitor. Instead, you only pay if you win your compensation claim, meaning that there is no financial risk to you. You will receive the same great service as any other compensation claimants, but your solicitor's fees will come out of your cancer misdiagnosis payout meaning that no win no fee is the more affordable option for many.
To inquire about no win no fee cancer misdiagnosis claims, call Accident Claims UK today for your free consultation. If you have a legitimate claim, we will partner you with an excellent solicitor, who will proceed with your claim right away.
Why Choose To Work With Accident Claims UK on Cancer Misdiagnosis Claims?
Accident Claims UK is a well respected personal injury solicitor's firm that specialises in medical negligence cases, such as the misdiagnosis of cancer. We only work with experienced solicitors (some of our solicitors have been practising law for three decades) that have a lot of integrity. If you think you have experienced the misdiagnosis of cancer, call us today for your free legal consultation. We will let you know how much compensation you could claim and will provide you with the right solicitor to handle your claim who will proceed with your cancer misdiagnosis case every day.
How your solicitor will help with a misdiagnosis of cancer compensation claim
Our medical negligence teams have up to 30 years experience in handling claims. They always strive to achieve the highest level of compensation possible. In a cancer misdiagnosis claim, this is really important because you may need funds to help you recover or to make life easier while you deal with cancer and any subsequent treatment.
Medical negligence claims are more complex than others. Proving that the doctor who failed to diagnose your condition was negligent won't be a simple task. However, with a specialist solicitor on your side, you could find the process a lot easier. We believe that if your case is taken on by one of our solicitors, the chances of winning your case and receiving the correct level of compensation will increase.
During the claims process, everything will be handled for you. Your solicitor will also try to make sure that any medical assessments you need are booked locally. They will keep you up to date with how things are progressing and deal with the defendant's insurer (usually NHS Resolution) on your behalf. If you have any queries during the claims process, your solicitor will be available to answer them for you. We aim to make the process as efficient as possible but will always fight on your behalf to ensure you are compensated fairly.
Thank you for reading our guide on cancer misdiagnosis claims. Below, you'll find some more useful links. You can also call us on 0800 073 8801.
Helpful Resources for Cancer Misdiagnosis claims
Claiming compensation for care home negligence
A Citizens Advice Guide to taking legal action against the NHS
Macmillan Cancer Support – Information and Support
Claiming compensation for a fatal accident 
Making a claim for negligence against your GP 
Cancer Misdiagnosis Claims FAQs
Can you sue for cancer misdiagnosis?
You can make a claim if there is strong evidence supporting that you were misdiagnosed ahead of an accurate cancer diagnosis.
Can you get compensation for misdiagnosis?
Yes, if the claim is successful, you could receive compensation as general and special damages.
What can be mistaken for cancer?
Infections, abscesses and cysts could be amongst the conditions mistaken for cancer by a doctor.
What percentage of cancer patients are misdiagnosed?
Estimates say that around 10%-20% of cancer cases involve an initial misdiagnosis.
Can a biopsy tell if you have cancer?
A doctor must carry out a biopsy to confirm a cancer diagnosis in the vast majority of cases.
How do you prove misdiagnosis?
The victim needs to confirm that a similar doctor in the same situation is likely to provide an accurate cancer diagnosis.
How accurate is a biopsy?
Biopsies are generally around 45%-49% accurate in confirming cancer diagnoses.
Can doctors get in trouble for misdiagnosis?
The doctor could receive a lawsuit, though the hospital itself usually avoids being included in the case.
How much compensation would cancer misdiagnosis claims bring me?
If you are considering making a claim for cancer misdiagnosis, you might be wondering how much compensation could be achievable. Every claim, as we have mentioned, is based on its own specific facts and circumstances. Therefore, you would need to submit all of the evidence pertaining to your claim, for it to be reviewed. Then, an appropriate compensation settlement could be arrived at. You would need to, as part of your claim, visit an independent medical specialist. They would assess your case, examine your injuries, and write a medical report which detailed their professional opinion on your disease and its progression. They could also include information about your prognosis. Lawyers and courts could use this evidence to arrive at an appropriate compensation amount for you
Could I make cancer misdiagnosis claims on behalf of someone else?
In some cases, you may be in a position to make a claim for someone else who has suffered a cancer misdiagnosis. For example, if someone has missed your child's cancer diagnosis, misdiagnosing it as something else, they could be eligible for compensation. You would need to make the claim on their behalf, however, unless you decided to wait until your child turned 18. Then they could make a claim for their own misdiagnosis. However, sometimes the gathering of evidence can become more tricky as time passes. If you would like to make a claim for your child's misdiagnosis as their litigation friend please get in touch with our team. We will be happy to talk you through the process. We could provide you with a solicitor, authorised and regulated by the Solicitors Regulation Authority, who could fight for your child's compensation on a No Win No Fee basis. We could also give you all the information you need to make an informed decision on whether you should claim for them or wait until they could claim for themselves.
Thank you for reading our guide to cancer misdiagnosis claims.