By Joanne Jeffries. Last Updated 4th November 2021. Welcome to our case study relating to medical negligence payouts for a delayed diagnosis.
Breast cancer is one of the most prevalent forms of cancer in the UK. The disease affects as many as 55,122 new women each year and accounts for as much as 15% of all new cases of cancer in the UK. It is also an extremely serious condition. However, if it is caught in the early stages, such as stage one or stage two, survival rates will be between 90% and 99%. This is the point at which the claimant in the case which we have researched should have been diagnosed. However, the claimant experienced delayed diagnosis of breast cancer which allowed the condition to progress to a later stage.
Before looking further at the case we have researched, and explaining how our law firm could offer you free no obligation diagnosis claims advice on how to claim for pain and suffering as well as specialist medical care costs and future loss of earnings, we have included some headline statistics around breast cancer.
Breast Cancer Statistics
11,565 deaths in 2016 were due to breast cancer.

At the end of 2010 there were 491,300 people alive in the UK who had previously had a diagnosis of breast cancer.

Men accounted for just 370 new instances of breast cancer in 2015.

The number of new cases is increasing year on year. However, the rate of survival for breast cancer is also increasing.

Even at stage three, 60% of women will still live beyond five years.
In the breast cancer misdiagnosis case we are looking at, doctors treating the claimant had failed to detect and properly diagnose her breast cancer. This led to a delayed diagnosis of breast cancer and, consequently, much more serious treatment being required.
Accident Claims UK are a specialist at helping people through personal injury claims. Our team will help you successfully navigate the process as we do all the heavy lifting, leaving you to concentrate on your recovery and treatment. At the bottom of this page, we have included information on how you can get in contact with our team, as well as our guides to claiming compensation for a medical negligence surrounding cancer on a no win no fee basis.
What Are The Implications Of Delays To The Diagnosis And Treatment Of Breast Cancer?
The fact that the claimant experienced a delayed diagnosis of breast cancer meant that the treatment she had to undergo was much more radical and required both radiotherapy, chemotherapy, and surgery to remove the breast. It is possible that if results had been interpreted differently earlier in the diagnostic process, the claimant may have been treated with less aggressive or invasive methods.
Clinical errors can have very serious implications for patients. If the condition which has not been diagnosed is very serious, such as in breast cancer misdiagnosis cases, the implications could even be fatal. Thankfully this case did not progress that far. In instances where you have been hurt or harmed because of negligent treatment, a delay in your diagnosis, or misdiagnosis, you could be able to make a successful compensation claim.
How Was The Claimants Breast Cancer Diagnosis And Treatment Delayed?
When looking at the claimants breast cancer misdiagnosis case, we can see that in the early stages, all the correct steps were taken by doctors.
The trail of errors which led to the claimants delayed diagnosis of breast cancer began in 1994. At this point the claimant found what appeared to be two lumps in one of her breasts. She sought an appointment with her GP and was correctly referred to the hospital for further consultation. Here she received a mammogram and a ultrasound. The results of these indicated that her lumps were benign and not cancerous.
The claimant was later seen by a consultant surgeon (a two monthly intervals). The masses did remain noticeable and another ultrasound was recommended as a precautionary measure in January of 1995. At this investigation, there was no abnormality seen in the ultrasound. The following month, the claimant was seen again and lumpiness was noted. She was then recommended a review three months later. This appointment was carried out by a locum doctor. The claimant stated that the hospital did not offer her a biopsy. The hospital disputes this statement.
Two months after this the claimant visited the original surgeon again and was told that she would not need any more tests or exams. However, the claimant insisted that she be reviewed three months later. At this appointment lumpiness was again found and an ultrasound was conducted the following month. This ultrasound did indicate a biopsy could be necessary. This was then carried out at the end of 1995. Note the long time scale from the initial enquiry.
The biopsy did show that the claimant had what is called an "invasive lobular carcinoma". This is a type of cancer of the breast tissues. At this point it was recommend that the claimant undergo further procedures such as wide excisions as well as having a biopsy taken from the claimants axillary nodes. This was carried out in early 1996. The claimant was advised not to have a mastectomy at this point. Later that month the claimant visited another oncologist who recommended that she have a mastectomy. The oncologist also recommended she undergo radiotherapy and that the claimant think about having chemotherapy. The claimant had a course of radiotherapy over six weeks.
One year later the claimant discovered a new lump on the same breast and had a biopsy, the results of which showed her cancer had come back. She later had a course of chemotherapy and a mastectomy.
How The Case Was Investigated, Established, And Carried Out
The claimant contacted a no win no fee solicitors service to enquire about claiming compensation following her delayed breast cancer diagnosis. The personal injury solicitor began by investigating the claim and the delays suffered by the claimant in getting the right diagnosis. They were able to obtain evidence from experts which supported the claim, namely that the cancer and the lump should have been thoroughly investigated much earlier in the process. The expert evidence obtained by the claimants personal injury solicitor showed that the hospital should have performed a biopsy at an earlier consultation, or that a fine needle aspiration should have been performed in 1994 on the lump.
Experts cited in the personal injury claim were in agreement that if doctors had performed a biopsy as early as September 1994, they would have been able to provide the right diagnosis of the breast cancer.
If the delayed cancer diagnosis had not happened, then the claimant would not have required the more invasive surgeries that she needed later to remove the cancers. It was also stated that the delayed cancer diagnosis was a large contributory factor in the cancer being recurrent and the claimant needing both a full mastectomy as well as chemotherapy. Experts working on the personal injury claim thought that the claimant would have made much better progress if the diagnosis had been provided at the right time.
Initially, the claimant did deny their liability for the damage caused by the late diagnosis of breast cancer. However, once supporting evidence was provided by experts working on the claim, the defendant did admit that they had breached their duty of care to the patient. However, they still did not admit causation.
How Much Was The Claimant Awarded In A Breast Cancer Misdiagnosis Settlement?
As stated above the claimant did not admit that they had breached their duty of care to the claimant. Once this was admitted, they still did not admit their causation in the development of her breast cancer. Whilst they did not admit causation, in light of the severity of the effects of the damage caused to the claimant, the defendant did make an out of court settlement offer of £200,000 in damages. This was awarded for the delayed diagnosis of breast cancer and the effects that this had upon her.
Breast cancer misdiagnosis settlements can vary depending on the effect that the delay or misdiagnosis has had upon the claimant. Find out more about settlements by reading our guide, linked at the bottom of this page.
No Win No Fee
Compensation Claims For The
Delayed Diagnosis Of Breast Cancer
Delayed diagnosis of breast cancer can be a traumatic experience with potentially very serious consequences for patients Perhaps one of the biggest benefits which Accident Claims UK's medical negligence team can offer to the claimants which we work with is that we have no win no fee solicitors who can work on your misdiagnosis claim. We hope that our professional and understanding approach to your claim will be able to provide you with some degree of respite from legal concerns, as you concentrate on your recovery.
Through our customer focused approach, we hope to spare claimants any stresses involved in the legal process. And by offering a no win no fee service, we also aim to remove the stresses which can come with having a large legal bill to pay, especially if the case takes longer to conduct. Known as either a conditional fee agreement or a no win no fee agreement, these are very helpful in removing the associated risks of taking legal action. Being able to access the services of a no win no fee solicitor when making a claim, such as for the effects of delayed diagnosis of breast cancer allows you to work with the best personal injury lawyers available.
Speak To Our Team About Your Claim For 
Medical Negligence Payouts For A Delayed Diagnosis
To find out more information about how to claim compensation after having a late diagnosis of breast cancer or if you need to make a misdiagnosed cancer compensation claim, contact Accident Claims UK today. We could offer insight into how negligence claims could be made for a medical professional failing to refer you for tests or treatment, which has affected your quality of life.  You can speak to our team now by phone, email, or by using the 'support' form on this page. By messaging us you can request a call back from our team at a time convenient to you.
Tel: 0800 073 8801
Email: office@accidentclaims.co.uk
Enquiry form: www.accidentclaims.co.uk/contact-us
All enquiries are free of charge and we can often offer people a no win no fee service. We are registered in England and Wales to offer services.
How does the process to get medical negligence payouts for a delayed diagnosis work?
If you're wondering how the claims process works, we can break it down for you generally as follows. Firstly, when you call us, one of our team will speak to you about the negligence you've suffered, and how it has affected you. Once we have done so and asked all the questions we need to ask, you will be able to ask any questions that you might have about your claim. Upon assessing your case, we should be able to tell you whether you could have a good chance of achieving a compensation payout. We could then offer to provide you with specialist solicitors that are authorised and regulated by the Solicitors Regulation Authority who could take on your claim on a no win no fee basis.
If you agree to allow us to help you with your claim, the solicitor in question will send you a conditional fee agreement to sign, and once you have done this they will start to pull together the evidence for your claim, and arrange for you to see a medical expert so that you could get the medical evidence you need. They would put the case forward to the liable party, and try to negotiate a settlement without needing to go to court. However, if your claim is refused or disputed by the liable party, your case may need to be taken through the courts. Your solicitor would be there to support you. Once the compensation payout comes through, the solicitor would deduct their success fee, and you would benefit from the balance of your compensation settlement.
What other medical negligence payouts for a delayed diagnosis could I receive?
Whilst this case concentrates on a delayed diagnosis of breast cancer, any delayed diagnosis that has led to you suffering undue harm could lead to medical negligence payouts. When you claim medical negligence compensation in the UK, you would need to be able to prove that but for the negligence your condition would not be as bad as it was. You would also need to be able to prove that you had suffered cops or losses due to the delayed diagnosis in order to claim special damages such as loss of earnings.
How common are clinical negligence claims in the UK?
A delayed diagnosis is one form of medical negligence that you might have suffered. However other people may have suffered surgical negligence, childbirth negligence, or received negligence advice or treatment from their GP or another health professional. While we cannot break down the figures for you as to how many people have claimed for a delayed diagnosis, we can bring you some figures which have been published by NHS Resolution pertaining to the amount paid out in clinical negligence compensation in 2020- 2021.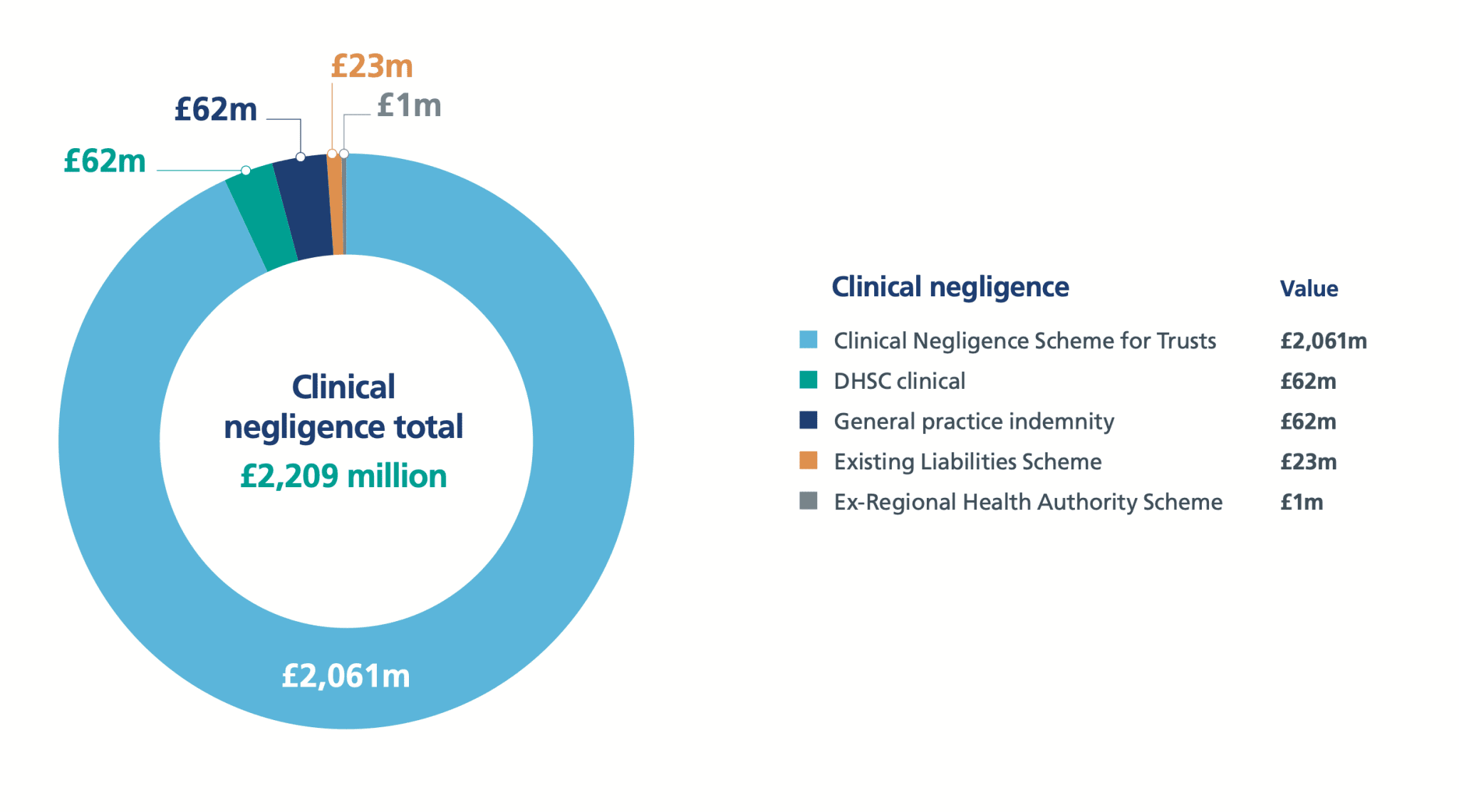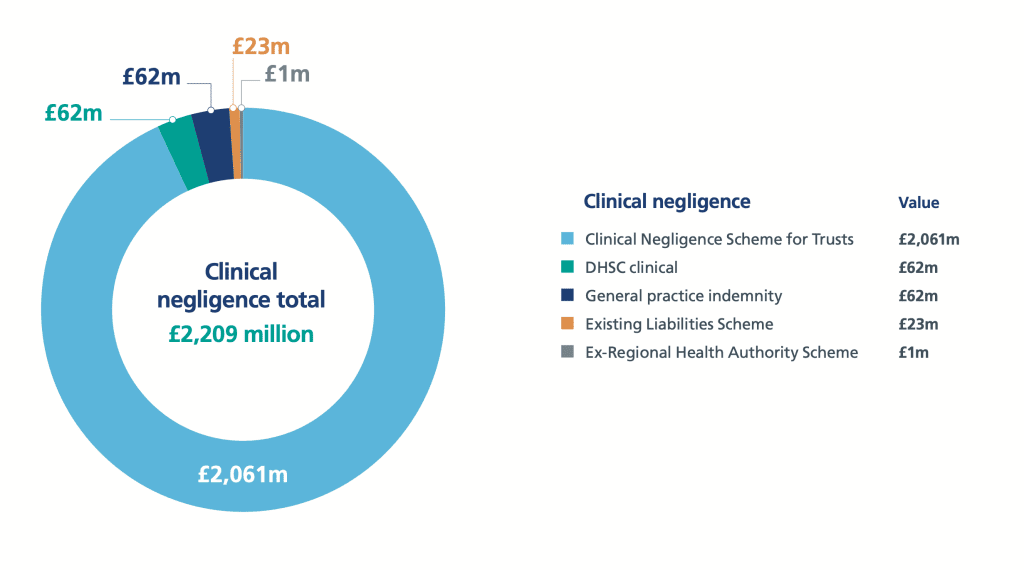 As you can see this is a staggering amount of compensation. If you believe you could have a medical negligence claim, please do not hesitate to contact our team for advice and support. We could arrange free legal advice from a friendly solicitor who could speak to you about taking your case forward for compensation.
Helpful Resources And Additional Links Relating To Medical Negligence Payouts For A Delayed Diagnosis
We have included links to a relevant misdiagnosis or late diagnosis of cancer compensation guide on our site, as well as helpful external resources.
Misdiagnosis of Cancer Claims
If you have cancer and your treatment has been affected by a late diagnosis or misdiagnosis of your condition, such as delayed diagnosis of breast cancer, find out how to claim compensation in this guide.
NHS Breast Cancer Treatment Information
An overview of breast cancer in women, as well as further information on symptoms, causes, diagnosis and the treatment of breast cancers in women.
Cancer Research UK
Information about Breast Cancer including how to get a diagnosis and treatment, and what the risks and causes of breast cancer are.
Thank you for reading our case study with information on medical negligence payouts for a delayed diagnosis.