By Joanne Jeffries. Last Updated 8th November 2021. Welcome to this case study covering personal injury claims payouts for an eye injury.
In this case study, we are going to look at a claim for personal injury compensation, that a personal injury solicitor successfully processed on behalf of a client, for botched laser eye surgery.
The claimant was a woman, who had previously been denied a similar type of procedure in South Africa, due to the fact the surface of her cornea was uneven. However, she felt that since she had last attempted to have the operation done, technology had improved. She visited an ophthalmologist in the UK to try again.
The specialist performed an Orbscan test, and the results were not normal. The specialist should have diagnosed a specific condition at this stage; irregular astigmatism. This condition is incompatible with the laser eye surgery procedure the ophthalmologist proposed to undertake. The operation should never have been done.
A few months after the procedure had been completed, the woman was suffering from vastly reduced vision, as a result of the irregular shape of the cornea in both eyes. She worked in an office, using a computer screen for most of the day, and could no longer perform her job. A specialist told her that further eye surgery would not correct the problem, and that in all likelihood, her eyesight would continue to get worse from this point forward.
The victim engaged a solicitor to process a compensation claim for her. The defendant admitted their liability, and offered the claimant a £90,000 out of court settlement, which she accepted.
In this case study, we will take a look at how the medical condition came about, due to the dangers of laser eye surgery. We will cover the actual injuries she sustained as well. Additionally, we will examine how the claim proceeded, and what the compensation payment was made for.
What Are The Dangers Of Laser Eye Surgery?
Laser eye surgery is an invasive procedure, and if it goes wrong, due to laser eye surgery negligence, then there could be a reason to make laser eye surgery claims. There are a very wide range of risks involved with laser eye surgery, and these include:
Dry eyes – due to damage to the tear ducts, meaning that the eyes produce less fluid.
Double vison – or other visual artefacts such as glare of halos around objects.
Insufficient correction – when the laser eye surgery has not been done fully, leaving the vision partially impaired.
Too much correction – when the specialist goes too far, and actually overcorrects, leaving the vision impaired.
Vision loss – in extreme cases, botched laser eye surgery can result in total blindness.
In this particular case, the claimant was left with damaged vision for a different reason, she was given laser eye surgery when she clearly should not have been.
What Injuries Did The Laser Eye Surgery Cause?
The reason the victim decided to make a laser eye surgery claim, to attempt to claim compensation for laser eye surgery, is that her vision had been badly affected. Before the procedure, she already had quite bad vision. However, due to the botched surgery, her vision became much worse, and would continue to worsen in the future.
The worsening of her vision was due to the irregular shape of the cornea, and this effect both eyes. An INTACS implantation was tried, in an attempt to stop the victim's vision from getting any worse, but this failed. The net result, was a woman who's vision was far worse than it had been before she underwent laser eye surgery to improve it.
The Allegation And Laser Eye Surgery Claim Case
The solicitor who was processing the laser eye surgery compensation claim on behalf of the claimant, approached the ophthalmologist to pursue compensation. No negotiation was required, as the defendant admitted their liability, and that they should have realised that the claimant was not a suitable candidate for laser eye surgery. Rather than let the claim go to court, the ophthalmologist offered an out of court settlement of £90,000. The claimant, after consideration, decided that this was acceptable.
Laser Eye Surgery Compensation Payment
As with many eye surgery compensation claims, the damages that were paid included a large provision for the negative effect that the injury would have on the claimant's life in the future.
In this case, the woman had bad vision prior to the botched laser eye surgery. However, she could still function, and she could still carry out her job without a problem, being able to use a computer screen all day. After the event, her eyes were so bad, that she could no longer perform her job. Furthermore, her eyesight would now start becoming much worse in the short-term, potentially leaving her with a disability. In a worst case, she would end up functionally blind. So, the compensation payment was primarily to make up for the fact she would now have terrible vision for the rest of her life. Interestingly, there was no pain involved in the botched laser eye surgery, so no provision for pain was made in the compensation payment.
This is an excellent example of how a clear-cut compensation claim should be handled. The solicitor simply followed the proper legal process. It was obvious that the specialist had made a grave mistake, and that this mistake was going to have a significant negative impact on the future life of the claimant. The defendant realised that if the claim came to court, they would almost definitely lose the claim, and the amount of compensation awarded could be far more than the £90,000 they offered as an out of court settlement.
No Win No Fee Compensation Claims For Injuries Caused By Laser Eye Surgery
Did you know that you don't have to pay your solicitor up front to process a compensation claim for you? You can use the Accident Claims UK national No Win No Fee claims service. This service is available to all residents of the UK, no matter where they are located. This a simple, risk-free way for you to make a compensation claim, without paying any legal fees unless you actually win.
Accident Claims UK can act as your No Win No Fee solicitors, and process your claim for you. We don't charge anything at all to take your claim on. No matter how long it takes to process your claim, even if it is months or more, we won't charge you any ongoing fees. If we fail in winning you a compensation settlement, then we won't charge anything, you walk away without paying a single penny. If we do receive a compensation payment on your behalf, we will take our fee from the amount we received, and then send you the rest.
This really is a risk-free way to make a claim, as you do not pay anything unless you receive a compensation payment. If you would like to find out more about how our claims service works, or have any other questions related to making a claim, please call us on the number at the bottom of this page so that we can help you.
Speak To Our Expert Team Today About Personal Injury Claims Payouts For An Eye Injury
Do you need to find an experienced personal injury lawyer to process a personal injury claim on your behalf? If you do, then look no further. Accident Claims UK can offer to take on your claim under our No Win No Fee claims service. This means you pay nothing until you receive a compensation settlement. If this sounds like a good deal to you, then please call us on 0800 073 8801 today. One of our team is on hand, and they will talk you through the process of starting a new claim with us, and answer any questions you have about the claims process itself.
Are there other reasons I could receive personal injury claims payouts for an eye injury?
When it comes to the reasons you could make a personal injury claim, the situations could range from accidents at work through to accidents in a public place and clinical negligence. You could also claim eye injury compensation for a violent assault in which you were an innocent victim. Here at Accident Claims UK, we could help with a variety of personal injury claims. We could assist you if:
You were injured in assaults at work, in a public place or in a nightclub or bar, for example
You suffered an injury at work to your eye which could have been prevented had your employer taken proper care of your health and safety at work
You were injured in a road traffic accident that was not sure fault and suffered an eye injury
You suffered clinical negligence that led to you receiving an eye injury, or that made an eye injury harder to treat
These are just a few examples of how we could help you with a personal injury claim. When you call us, one of our personal injury claims experts will assess your case for free. We will then give you an idea about whether we think you could have a strong case for compensation. We could then provide you with a personal injury solicitor working on a no win no fee basis who could fight for the maximum settlement possible for your claim.
How can I maximise personal injury claims payouts for an eye injury?
When it comes to getting the maximum personal injury compensation payouts, having a good solicitor on your side could be vital. They could harness all their experience and knowledge to build a stronger case as possible. They could also negotiate for the maximum compensation settlement in the UK for your claim. All of our solicitors are authorised and regulated by the Solicitors Regulation Authority, and many have years of experience in helping claimants just like you get the compensation they deserve.
How common are personal injury claims payouts for an eye injury related to clinical negligence?
Unfortunately come out we don't have figures pertaining to the number of eye injuries suffered by those who have experienced medical negligence. Whether you have suffered surgical negligence, or have been given negligent advice or treatment about an eye injury, which has led to it becoming worse, you might be interested to see the below figures from NHS resolution. How much has been paid out in clinical negligence in 2020- 2021.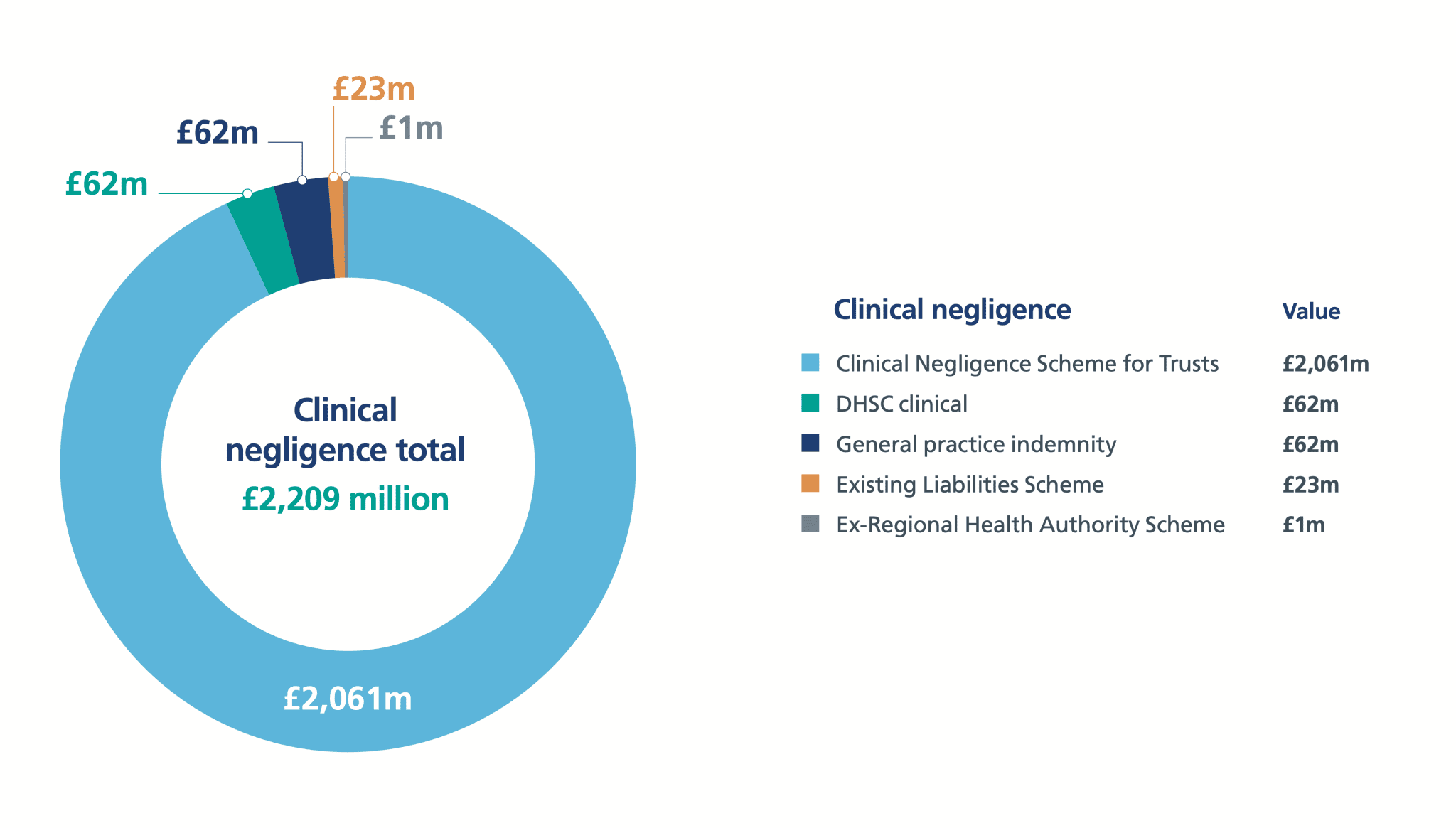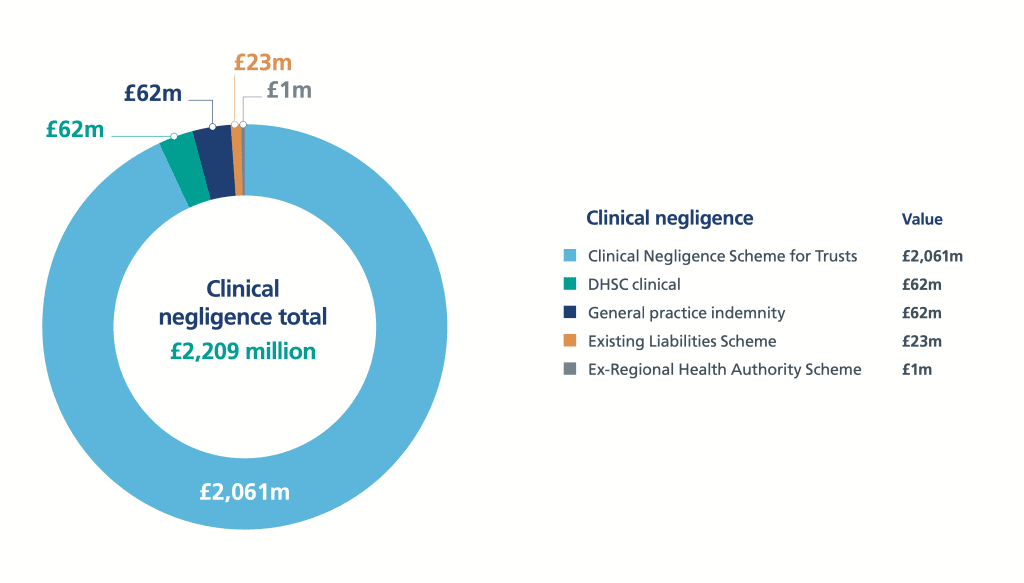 Do I need a local personal injury solicitor to make my claim?
You do not need to use a solicitor that is based in your local area to make any kind of personal injury claim. Solicitors these days can deal with cases primarily by letter, email and telephone call. If, however, you wanted to meet with your solicitor, a face to face meeting could be arranged no matter where in the UK you are based and where your solicitor is located.
Useful Links Relating To Personal Injury Claims Payouts For An Eye Injury
If you would like to know a little more about laser eye surgery and its risks, the National Health Service has published plenty of information at this link:
NHS information regarding laser eye surgery and the risks
If you would like to visit the website of the Action Against Medical Accidents organisations, you will find their homepage here:
Action Against Medical Accidents
At the link below, you will find a complete guide to making a compensation claim for an eye injury:
A guide to claiming for an eye injury
At the link below, you will find a complete guide to making a compensation claim for an injury caused by medical negligence:
A guide to claiming for medical negligence
Thank you for reading this case study covering personal injury claims payouts for an eye injury.