By Jo Jeffries. Last updated 7th July 2022. In this guide, we'll talk about UK payouts for death by medical negligence claims. We'll look at the differences between death by hospital negligence cases and claims involving deaths caused by other forms of medical negligence. We hope our guide to making a medical negligence death compensation claim and guidance on medical negligence cases payouts will prove useful. It might aid you in answering questions you may have such as:
How much compensation for medical negligence resulting in death could I receive?
How can I prove a wrong death due to medical negligence?
What's the average payout for medical negligence resulting in death?
How are medical negligence payout figures calculated?
What are some other examples of medical negligence payouts?
What is death by hospital negligence?
If you find yourself in hospital for whatever reason, whether that be illness or accident, you have a right to expect that you will be treated with all the professionalism and expertise the NHS and other medical professionals have to offer. On the whole, medical care in the UK is very good but sometimes medical staff, from pharmacists right up to consultant level, do get things wrong and a patient dies leading to medical negligence compensation claims.
When a death occurs as a result of a failure in the basic 'duty of care' that all medical professionals must adhere to then that death can fall under the banner of medical, or clinical negligence and as such can be a basis for medical negligence leading to death compensation.
How to claim death by medical negligence payouts in the UK
If you are wondering how to go about taking legal action on a clinical negligence issue but are worried about the time-consuming complexities of such an action, the following information can help you to understand what's involved and how to go about engaging the appropriate legal services for death by negligence claims.
Our 24-hour team is standing by to offer you free legal advice and the help and support you may be seeking. So to find out more about making a No Win No Fee  medical negligence death compensation claim, you can speak to them by:
Giving us a call on 0800 073 8801
Or chat with us now via our live chat, bottom right
Choose a Section:
Claims for Death Arising from Medical Negligence – A Guide
Welcome to our guide on how to make a medical negligence death compensation claim.
Making a compensation claim for any reason can be a minefield and when a claim concerns a death that has occurred because of clinical negligence the complexities can be daunting and many in the UK may not be aware of the legal consequences and difficulties involved in such a case. The different sections in this guide are intended to explain issues like:
The most common circumstances under which clinical mistakes or negligence can result in death.
It will look at how and when a legally qualified person or individual can file a claim on behalf of the deceased and their representatives as well as what the time limits for filing a claim are.
The guide can explain the procedures that are involved in making a claim of this kind.
There is also an explanation of the difficulty that can arise when trying to work out how much compensation can be awarded for a death caused by medical negligence, whatever the circumstances that led up to it. When it comes to estimating the costs and expenses involved in reaching a settlement total we are able to offer advice on this and more in a free consultation session.
If at any point you have a question about making a medical negligence death compensation claim, our team is on hand to help. Simply call them on the number at the top of this page.
Medical Negligence Explained and how much compensation for medical negligence could I get
Medical negligence, also referred to as clinical negligence, is a term used to define an incident where a medical professional such as a doctor, nurse, pharmacist, clinical diagnostician or any other professional involved in a patient's care, has breached the 'duty of care' obligation. This is something that every medical or care professional must adhere to.
If a healthcare professional does or fails to do something that causes harm to a patient or leads to that patient's death, this is called negligence but both liability and cause must be proven for a successful claim for compensation. Medical negligence can occur either through carelessness, ignorance, disregard of a procedure or any other reason. Healthcare professionals in the UK must operate under a raft of very strict laws governing medical bodies and even the smallest breach is considered serious.
Making a Claim for a Death Caused by Clinical Negligence
If somebody dies as a result of medical negligence, a compensation claim is still possible after they have died. A medical negligence death compensation claim could be made on behalf of the deceased to cover their suffering and their death. The claim will probably be made by the executor of the will.
Why claim death by medical negligence payouts in the UK?
Let's first look at why you may want to make a medical negligence claim.
There are so many ways in which medical negligence can affect a patient there are almost too many to list here. Because of the complexities involved in medicine what does minimal harm to one patient can be catastrophic for another and this is why it can be difficult for the layperson to prove liability in a medical negligence case. When there is a belief or suspicion that a healthcare professional has been negligent it helps to discuss the matter with experts on our legal team. There will always be cases that are rare and unusual however most negligence cases arise out of common issues, some of which we can list here:
Errors in surgery or surgical decisions.
Misdiagnosis or delayed diagnosis.
Errors in administering or prescribing medications.
Errors in anaesthesia.
Injuries sustained from childbirth.
Failure to warn a patient about a risky treatment.
Making a Medical Negligence Claim against the NHS
The NHS is a much-loved and much-respected institution that provides round-the-clock 24/7 healthcare for millions of people in the UK. The numbers involved make it inevitable that mistakes will be made and things will go wrong. Errors can happen in any part of the medical profession from hospitals to GP surgeries to dental surgeries, among others despite the existence of the National Clinical Assessment Authority which is tasked with monitoring the performance of NHS staff.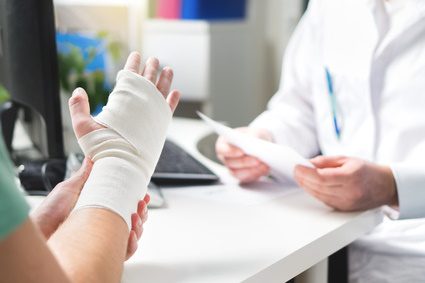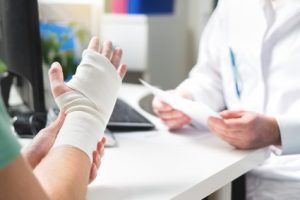 When a medical negligence death compensation claim is filed against staff members, rather than against the NHS as a body, this starts a standard legal procedure that should result in a compensation settlement from the hospital involved. Cases like these are usually deemed as 'vicarious liability' which means that someone, usually in a position of superiority, is held responsible for the actions of those beneath them.
All NHS Trusts in England currently belong to the Clinical Negligence Scheme for Trusts, which handles claims against NHS employees and the costs are met by them. Making a claim via these complex procedures can require expert legal advice and assistance.
The Time Limit for a Death Caused by Medical Negligence Claim
Time limits are important when learning about how much compensation for medical negligence resulting in death. With a medical negligence death compensation claim, there is a limited window of time in which to lodge a claim and the standard limit regarding medical negligence cases is three years from the date of the incident. To have the best chance of success it's important that you bear this in mind. There are strict exceptions to this rule and these are:
Where there is physical disability arising from a head or brain injury the three-year limit may be stretched.
The three-year limit applies to minors only after they turn 18.
The main advantages of making sure a claim is filed within the time limit are simply that it is easier to recall facts and figures and to document and retain these accurately plus the relevant laws and regulations are unlikely to alter.
Getting help with claiming death by medical negligence payouts in the UK
Having to deal with the loss of a loved one is hard enough and filing a medical negligence claim may be the last thing you want to do. This is why a Claims Services expert can take the burden from your shoulders to deal quickly and efficiently with the case at such a difficult time.
To learn more about the time limit when it comes to pursuing a medical negligence claim, please contact our specially trained advisers today.
Deaths Arising from Medical Negligence – the Facts and Statistics
Sadly the issue of deaths caused by medical negligence is one that will never go away and in such a complex and emotive issue you may not understand how your case meets the required legal criteria. It may help you to consider these associated facts and figures.
NHS data and information reported in January 2021 that 10 NHS hospital trusts in England had patient mortality rates that were higher than expected, resulting from a variety of factors. For the period of September 2019 to August 2020, it was reported that approximately 267,000 patients died in hospital or 30 days after discharge, but this figure is not constant. (This data excludes Covid-19 mortality figures.)
The Office for National Statistics has estimated that around 22% of all deaths in the UK in 2018 were avoidable. This includes deaths resulting from people's own actions as well as below-standard practices like misdiagnosis, incorrect prescribing of medications or substandard monitoring of patients.
The above is a snapshot of criteria that could match your medical negligence death compensation claim but for clarification and assistance, an experienced claims expert can help.
The Duty of Care Owed to Patients
All medical staff are bound by the 'duty of care' principle. The definition of duty of care is 'the moral or legal obligation to ensure the well-being and safety of others'. This applies in many workplaces but never more so than in the medical profession. This rule ensures that all those involved in patient care must prioritise the appropriate care and welfare of their patients. They must do so from diagnosis to treatment. There are comprehensive guidelines in place regarding how a patient should be treated. Any medical personnel who ignore these and cause harm to their patients are in breach of the duty of care obligation.
The Reasons Why Death from Medical Negligence Occurs can lead to a Claim and how much compensation for medical negligence could you receive
With a medical negligence death compensation claim, there are a number of reasons that the incident may have occurred. Here we list some of these. This list is not exhaustive:
Failure to provide emergency surgery or treatment when needed.
Complications from surgery. For example, unintentional perforation of an organ leading to fatal organ failure or bleeding. Substandard surgical practices.
Incorrect use or administration of anaesthetic. Or, other catastrophic errors in prescribing drugs.
Misdiagnosis or delay in diagnosis causing death. For example, a delayed referral to the hospital; the formation of acute and fatal infections like sepsis or illnesses like cancer. Or, fatal heart attack, DVT or pulmonary embolism.
Cosmetic and aftercare procedures carried out incorrectly can lead to death.
Negligence in care procedures. This sometimes happens in nursing homes as a result of errors in practice or prescribing.
When assessing any of the issues listed above, or any other issue deemed to fall under the banner of medical negligence, the circumstances and severity of what happened is one of the factors that will determine the level of compensation awarded.
If you want to take action today and begin a medical negligence death compensation claim, give our team a call.
Different Types of Claims Relating to Death by Clinical Negligence
Compensation claims for negligence, broadly speaking, fall under different categories in law. Read on to help you understand the three main categories:
Gross negligence. The most serious category in which the medical practitioner concerned can potentially lose their license to practice if a court deems it necessary. Gross negligence is what occurs when a medical practitioner completely ignores rules and protocols.
Contributory negligence. This is when the victim is found to be partly responsible for the circumstances which led to their death. The percentage share of responsibility by both parties involved in the case is decided in court.
Vicarious liability. We mentioned this earlier and the term refers to cases where an organisation rather than an individual is the subject of a claim. Sometimes there is what's known as an institutional failure and these cases can be classed as vicarious liability.
A medical negligence claims specialist will decide which category your claim fits in order to advise you on which way to proceed.
Steps to Take if You Have Lost a Loved One through Medical Negligence
Dealing with the loss of someone close can be traumatic and even more so if their death could have been avoided. If you decide to embark on making a medical negligence death compensation claim, you'll need to know what to do.
Firstly, make sure you get a second independent medical opinion and evaluation of the case. We can help with this if you wish.
Keep a note of anything and everything relating to the case. Medical notes, x-rays and scans, e-mails, records of telephone calls and meetings, can all be useful evidence.
Aside from the loss of the loved one, there are financial losses to be evaluated. Keep all bills, receipts and proof of expenses or loss of earnings. This will all be taken into account when calculating the amount of compensation due.
You may not, in the midst of your grief, feel like doing all this but presenting information like this will help your claim enormously.
Legal representation in a medical negligence death compensation claim
Coping with the death of a loved one following an act of medical negligence will always be difficult. Also, making a claim might not be something you feel like handling. However, the compensation that could be paid might help you to cope in some way as the days and months go by. Having a medical negligence solicitor on your side could make the whole process less stressful.
Using their legal expertise, your solicitor could help to ensure your claim is filed correctly and you're compensated fairly for the loss of your loved one.  Importantly, they'll deal with the medical professional's legal team so that you don't need to contact them. They may use medical specialists during the claims process to help establish liability. If that is agreed upon, they will try to prove what impact the death has had so that you receive the correct level of compensation.
When a Death Results from Clinical Negligence – Who Can Claim?
As you might imagine not everyone is entitled to claim for death by medical negligence. Those who can include family members and dependents of the deceased and the legal estate belonging to the deceased. Any award of compensation then goes towards the estate or is deemed to be for the benefit and welfare of those dependents left behind.
What can be claimed for and what is the average payout for medical negligence resulting in death
Various elements can go into a medical negligence death compensation claim. Your legal representative will advise you on what claims to submit to help you get the full amount of compensation owed for costs and expenses but in general, you can claim for:
General damages relating to pain, suffering and trauma relating to a death caused by negligence by hospitals, doctors or other medical staff.
Special damages encompass expenses incurred for the victim including travel and parking costs, relating to all journeys between the victim's home, hospital and law premises, and things like ambulance, hospice and care expenses.
Medical expenses encompass all those incurred before, during and after the death of the victim and these could include private healthcare.
Funeral expenses may also be claimed for.
This is not a full list – bereavement compensation and other awards may be possible.
The Advantage of No Win No Fee Claims in Death Caused by Clinical Negligence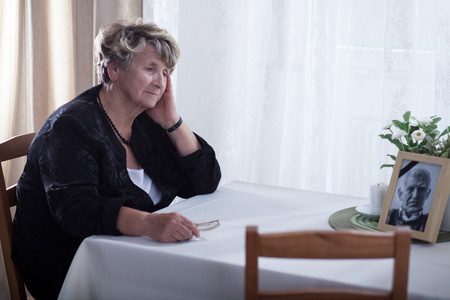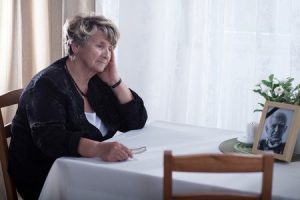 The loss of a loved one can be devastating in so many ways, not least emotionally and financially. This is why we believe you should take as few risks as possible at this time. You could work with a team that aims to help you through such a terrible time with as little stressas possible. Our Conditional Fee Agreement, commonly known as a No Win No Fee agreement, is designed to protect you. It reduces risk and ensuring a successful outcome. With us, you pay nothing if you don't win your medical negligence death compensation claim.
To find out about this and about our commitment to helping clients as much as we can, contact us today.
The Latest Death By Medical Negligence Payouts For The UK
When you are claiming for the death of a loved one due to medical negligence, legal professionals make use of a variety of resources to calculate how much you should be awarded. Medical evidence is just one of these resources. The deceased's records may contain information pertaining to the severity of their injuries and considerations such as how much they are likely to have suffered before passing away.
In addition to medical files, those valuing the claim may also turn to a publication called the Judicial College Guidelines (JCG). Please note, the JCG is only used for claims made in England and Wales.
We have included some example figures from the 16th edition of the JCG in the table below. This is the most up to date version, published April, 2022. When claiming for death by medical negligence, payouts can include figures that relate to the deceased's suffering and eventual passing. Guideline figures that relate to this payout can be found in the table below. However, you should only use these as a guide.
Additionally, as mentioned earlier, you could also receive additional payments as part of a fatal accident claim settlement. This could include, for example, a figure that accounts for how much they would have earned in wages had they survived.
Compensation Reason
Further Notes
Compensation Amount
Death with add on claims
This aims to compensate for the deceased's pain and suffering as well as any losses affecting dependents such as lost earnings.
Up to £550,000 and over
Tetraplegia
(a) The compensation awarded for tetraplegia or quadriplegia will vary depending on several factors such as the physical pain someone has experienced and whether they are aware of their disability.
£324,600 to
£403,990
Lung Disease
(a) Cases which cause serious disability to a young person and it is probable that the condition will get worse and lead to premature death.
£100,670 to £135,920
Psychiatric Damage Generally
(a) Severe – The person's prognosis will be poor.
£54,830 to £115,730
Psychiatric Damage Generally
(b) Moderately Severe – The person's prognosis will be more optimistic.
£19,070 to £54,830
What Are Some Other Examples Of Medical Negligence Payouts?
As we have previously mentioned, medical negligence cases and payouts are defined by the unique facts and circumstances of the case. If you're wondering how much compensation for medical negligence resulting in death you could get, there are several other payments that could be awarded alongside a payment for the deceased's pain and suffering.
Eligible claimants could also receive damages for their bereavement. Eligible dependents could also claim for the loss of income or 'loss of services' provided by the person who died. 
To find out what could be claimed for in medical negligence claims causing a death, specific to your case, please call our team. We would be happy to talk you through the compensation you could receive. We can then provide guidance and support in starting a claim for the compensation you deserve.
How to Start Your Claim and find out how much compensation for medical negligence you could receive
Are you wondering how to begin making your medical negligence death compensation claim?
When a person dies as a result of medical negligence their family can be left in a state of upset and confusion, not knowing where to turn for help. It is understandable that you may be wondering if you can make a legal claim in order to achieve redress and compensation for the death of a loved one and for all that your loved one and family have gone through. It is also understandable that you may be hampered by your lack of knowledge regarding the laws and procedures involved. How much easier than to have access to expert advice during a free consultation where there is no obligation or pressure to act.
During a first consultation, a medical negligence specialist will talk to you on the phone and discuss whether you can bring a case based upon the evidence you supply as well as the medical treatment you're receiving, and then give you an estimate of how much NHS compensation payouts for death could be involved.
Why Choose Us to Handle Your Death by Medical Negligence Claim?
Losing your loved one through an avoidable mistake can leave you with a disregard for those authority institutions you previously trusted. You need to know that there is somewhere you can turn. Somewhere that is completely trustworthy, ethical and competent. Our team of legal experts are experienced in handling medical negligence death payout cases. We understand the trauma felt by those left behind after a death. By using our services you get:
A free, no-obligation first consultation.
A Conditional Fee Agreement deal for financial peace of mind.
Client-friendly, ethical, the highest standards of integrity.
The very best expertise in all aspects of a medical negligence claim.
How Much Compensation for Medical Negligence Resulting in Death? FAQs Related to a Medical Negligence Death Compensation Claim.
How much could my claim be worth?
It's hard to say how much a claim could be worth without assessing it. This is due to the fact that claims are valued on a case-by-case basis. Compensation is dependent on the severity of the claimant's suffering before they passed.
How is negligence determined?
In such cases, you may be able to establish negligence using these simple 3-step criteria:
The third-party in question owed you a legal duty of care
Which they failed to uphold
And your loved one suffered as a result
How is death compensation calculated?
Death compensation is calculated by how much you are owed for pain and suffering. In addition, you could recover the costs of medical bills, funeral expenses and any other financial difficulties caused by the death.
Could I claim death by medical negligence payouts in the UK for the loss of a child?
If you were pregnant when you suffered medical negligence, and you lost your child as a result, you could claim compensation for this. You would need to prove that but for the medical negligence you'd experienced, your child would not have, on the balance of all probabilities, died. We understand just how traumatic such a case could be, and how it could affect your psychologically. Your compensation settlement should take into account all of the pain and suffering caused by the death of your child. This includes both physical and psychological. If you would like us to help you make a claim for the loss of a child, we could help. We would handle your claim with the sensitivity it needs. Our team would help you claim the maximum possible for your claim.
Could I claim death by medical negligence payouts in the UK as a distant relative who has been psychologically affected?
Usually, for someone to claim they have been psychologically harmed due to the negligent death of a loved one, they would have to prove that they have close ties of love and affection with the victim. To claim loss of financial support for the death of a loved one, you would need to prove that they had financially supported you. You'd need to evidence this could no longer continue because of their death. If you are unsure as to whether you could be eligible to claim death by medical negligence payouts in the UK, we would be happy to speak to you.
What is death by negligence?
A death caused by negligence is one where the third party could have prevented the death, had they acted in a reasonable manner.
Do I need a law firm to help me claim?
There's no law necessitating that you seek help from a personal injury lawyer in order to make a claim for medical negligence, but doing so could significantly increase your chances of securing the maximum compensation you deserve.
Where can I find a solicitor?
At Accident Claims, we have a panel of specialist solicitors we could connect you to if you have grounds to claim. They have over 30 years of experience winning claims for their clients and always work on a No Win No Fee basis.
What does No Win No Fee mean?
In simple terms, a No Win No Fee solicitor won't charge you unless they win your claim. Therefore, this eliminates any sense of financial risk from the claims process.
How can I get in touch with Accident Claims?
Please see our contact section below for details.
Call for Free Advice and Help to Start a Claim
Our guide on making a medical negligence death compensation claim is nearly over. If you'd like to take action today, here's what you can do.
Get in touch with us today. We can evaluate your claim and start you on the right track with tailor-made advice and expertise. We're sure you'll find we're a perfect choice. Complete our online form, chat with one of our website advisors or call us on 0800 073 8801 We look forward to hearing from you.
For free advice on Misdiagnosis Compensation Claims and how to start a Medical Negligence Claim our team could help. Whether you have questions about wrongful death compensation in the UK or anything else call us on our freephone number or use webchat. We can also offer advice on making a complaint about an NHS service.
What affects how much compensation for medical negligence a claimant receives?
If you're considering making a claim, you might be wondering how much compensation for medical negligence death you could possibly get. You might wonder what could affect your claim. When it comes to the suffering and pain your loved one has experienced before they'd passed away, we have already covered how that could be calculated. However, if you're wondering about the other damages you could receive, this would largely depend on whether you depended on your loved one financially, and what expenses had directly resulted from their death.
How much compensation for medical negligence has the NHS paid out?
If you're wondering how much compensation the NHS has paid recently, in death by medical negligence payouts in the UK, we do not have specific facts for this. However, we should point you to this report from NHS Resolution. The stand out figures from this report can be seen in the graphic below. This covers many types of clinical negligence, not just deaths.
How can I get support if I've lost a loved one to a wrongful death because of negligence?
Grief affects everyone differently. If you're struggling and looking for support there are lots of organisations that could help. Charities such as Cruse or MIND could help you get the support you need. Another good port of call could be your GP. They could potentially signpost you to services in your local area that may be able to help. If you're struggling financially after the death of a loved one, you could get advice from a financial charity. For example, call StepChange or see if you could be eligible for benefits.
What affects death by medical negligence payouts in the UK?
There are various factors which could affect death by medical negligence payouts in the UK. For instance, the pain and suffering the deceased person experienced will be taken into consideration. Additionally, a qualifying relative could be eligible to receive a bereavement award. The settlement awarded following a successful claim may also comprise funeral costs.
Please call our team to find out whether you could be eligible to claim on someone else's behalf. We could explain what medical negligence payout figures you could receive in a successful claim. 
Why shouldn't I be influenced by the average payout for medical negligence resulting in death?
If you're looking to find out the average payout for medical negligence resulting in death as you think it could give you an indication of what compensation you could receive, this could be misleading. Every claim is assessed separately. The facts and circumstances of each claim could differ, which could result in a different payout. If you would like further information on medical negligence payout figures, we could advise you better over the phone. That way, we could find out the specifics of your case, and could advise you accordingly. 
Could I claim for death by medical negligence payouts in the UK if it occurred abroad?
Please call our team to discuss your case. If your loved one has suffered a death by medical negligence abroad, we could help. We could give you further guidance on whether you could claim compensation.
What affects how much compensation for medical negligence resulting in death I could receive?
There are various factors that could impact how much compensation for medical negligence resulting in death you could get. Successful claimants' compensation would take into account the pain and suffering of the loved one prior to their death. It could also take into account any loss of financial support, for eligible parties, as well as any financial expenses caused by the death. In some cases, a bereavement award could be claimed, as well as damages for loss of services and funeral expenses.
Helpful Links Relating To Death By Medical Negligence Payouts In The UK
In this final section of our guide on making a medical negligence death compensation claim, we've included some more links. You may find these useful. We also include answers to some frequently asked questions.
NHS Advice on Living with a Bereavement
It can be difficult to know what to do after someone passes away. Find help on the NHS website link above.
For advice on the practicalities after death, see the CAB guide to what to do.
Fatal Accident Claims And Wrongful Death Compensation Claim Amounts
Find out how much compensation you could claim if you have lost a family member or loved one due to a fatal accident or wrongful death.
A Guide to Car/Road Accident Death Compensation Claims
Our guide can help you understand what steps to take after a loved one has passed after a road traffic accident. 
Claim Compensation for a Care Home Death Due to Negligence
Care homes are, more often than not, wonderful places. But, if your loved one died due to negligence in a care home, take a look at our guide. 
Am I Eligible to Claim for a Fatal Accident?
Fatal accidents can be traumatic. You could claim compensation to help you cope. Read our guide.
Other Useful Compensation Guides
We hope our guide to making a medical negligence death compensation claim proved useful. Plus, we hope it helped you in answering the question; how much compensation for medical negligence resulting in death?