By Jo Anderson. Last Updated 16th October 2023. In this guide, we will discuss fatal medical negligence claims and how you could potentially claim on behalf of a loved one. Medical negligence can have serious consequences, and if you've lost a loved one due to the negligence of a medical professional, you may be due compensation.
First, we will discuss the definition of medical negligence and the duty of care that all medical professionals owe their patients. We'll also explore how medical negligence could lead to death.
Following this, we'll talk about compensation amounts for medical negligence resulting in death, including who is eligible to claim for the death of another person and the kinds of compensation you could receive.
Our advisors are on hand to help if you need it. They can answer any questions you might have about the claims process and can potentially put you in contact with one of our solicitors. To get started:
Choose a Section:
When Am I Eligible To Claim For Death By Medical Negligence?
If a loved one has suffered death by medical negligence. You may be wondering whether you could make a claim on their behalf. In order to have a valid case, you would first need to prove:
The deceased was owed a duty of care by a medical professional.
This duty was breached.
Due to this breach, the deceased was fatally harmed.
All medical professionals owe their patients a duty of care to provide the correct standard of care. If a medical professional were to breach this duty, and this caused your loved one to be fatally harmed, a fatal medical negligence claim could be made.
It is important to note that under the Law Reform (Miscellaneous Provisions) Act 1934, for the first 6 months after the deceased's death, only their estate can bring forward a claim. They can claim for the pain and suffering of the deceased, and on behalf of their dependents.
If no claim has been made by the deceased's estate after 6 months, their dependents can bring forward their own fatal medical negligence claims for how the death has impacted them. This is set out under the Fatal Accidents Act 1976.
To learn who qualifies as a dependent or for information regarding fatal medical negligence payouts in the UK, you can contact our team of advisors.
The Time Limit for a Death Caused by Medical Negligence Claim
Time limits are important when learning about how much compensation for medical negligence resulting in death. With a medical negligence death compensation claim, there is a limited window of time in which to lodge a claim and the standard limit regarding medical negligence cases is three years from the date of the incident. To have the best chance of success it's important that you bear this in mind. There are strict exceptions to this rule and these are:
Where there is physical disability arising from a head or brain injury the three-year limit may be stretched.
The three-year limit applies to minors only after they turn 18.
The main advantages of making sure a claim is filed within the time limit are simply that it is easier to recall facts and figures and to document and retain these accurately plus the relevant laws and regulations are unlikely to alter.
Different Types of Claims Relating to Death by Clinical Negligence
Compensation claims for negligence, broadly speaking, fall under different categories in law. Read on to help you understand the three main categories:
Gross negligence. The most serious category in which the medical practitioner concerned can potentially lose their license to practice if a court deems it necessary. Gross negligence is what occurs when a medical practitioner completely ignores rules and protocols.
Contributory negligence. This is when the victim is found to be partly responsible for the circumstances which led to their death. The percentage share of responsibility by both parties involved in the case is decided in court.
Vicarious liability. We mentioned this earlier and the term refers to cases where an organisation rather than an individual is the subject of a claim. Sometimes there is what's known as an institutional failure and these cases can be classed as vicarious liability.
A medical negligence claims specialist will decide which category your claim fits in order to advise you on which way to proceed.
Death By Medical Negligence Payouts For The UK
When you are claiming for the death of a loved one due to medical negligence, legal professionals make use of a variety of resources to calculate how much you should be awarded. Medical evidence is just one of these resources. The deceased's records may contain information pertaining to the severity of their injuries and considerations such as how much they are likely to have suffered before passing away.
You may wish to get an idea as to how much compensation a fatal medical negligence claim could bring. Compensation could be awarded for the pain and suffering of the deceased. 
You might be looking for a medical negligence compensation calculator for medical negligence payouts guidance. However, we have provided alternative guidance below.
The table you see in this section contains figures from a publication called the Judicial College Guidelines (JCG). Legal professionals can use these to help them value claims. 
Compensation Reason
Further Notes
Compensation Amount
Death with add on claims
This aims to compensate for the deceased's pain and suffering as well as any losses affecting dependents such as lost earnings.
Up to £550,000 and over
Tetraplegia
(a) The compensation awarded for tetraplegia or quadriplegia will vary depending on several factors such as the physical pain someone has experienced and whether they are aware of their disability.
£324,600 to
£403,990
Paraplegia
(B) The award will depend on level of pain, life expectancy and other factors.
£219,070 to £284,260
Brain damage
Very Severe (i) - Little if any meaningful response to the environment.
£282,010 to £403,990
Psychiatric Damage Generally
(a) Severe – The person's prognosis will be very poor.
£54,830 to £115,730
PTSD
(A) Severe - all aspects of the life will be severely impacted.
£59,860 to £100,670
Death
Full awareness for short period of time, fluctuating thereafter for 5-5 weeks
£12,540 to £23,810
Additionally, other compensation could be awarded, such as:
Funeral costs
Dependency such as the loss of past and future earnings if the family depended on the deceased for income
Loss of services, such as help with children and DIY around the house
Certain qualifying relatives could also receive a bereavement award which is a fixed amount set out in the Section 1A of the Fatal Accidents Act 1976. It is set at £15,120.
The Advantage of No Win No Fee Claims in Death Caused by Clinical Negligence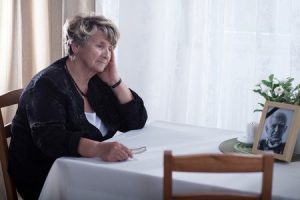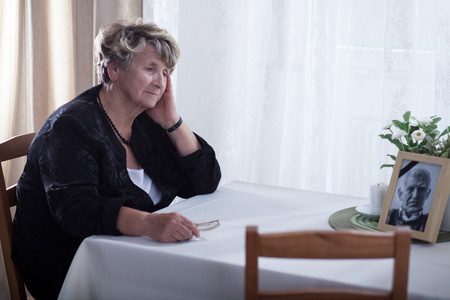 The loss of a loved one can be devastating in so many ways, not least emotionally and financially. This is why we believe you should take as few risks as possible at this time. You could work with a team that aims to help you through such a terrible time with as little stressas possible. Our Conditional Fee Agreement, commonly known as a No Win No Fee agreement, is designed to protect you. It reduces risk and ensuring a successful outcome. With us, you pay nothing if you don't win your medical negligence death compensation claim.
To find out about this and about our commitment to helping clients as much as we can, contact us today.
Call for Free Advice and Help to Start a Claim
Our guide on making a medical negligence death compensation claim is nearly over. If you'd like to take action today, here's what you can do.
Get in touch with us today. We can evaluate your claim and start you on the right track with tailor-made advice and expertise. We're sure you'll find we're a perfect choice. Complete our online form, chat with one of our website advisors or call us on 0800 073 8801 We look forward to hearing from you.
For free advice on Misdiagnosis Compensation Claims and how to start a Medical Negligence Claim our team could help. Whether you have questions about wrongful death compensation in the UK or anything else call us on our freephone number or use webchat. We can also offer advice on making a complaint about an NHS service.
Helpful Links Relating To Death By Medical Negligence Payouts In The UK
In this final section of our guide on making a medical negligence death compensation claim, we've included some more links. You may find these useful. We also include answers to some frequently asked questions.
NHS Advice on Living with a Bereavement
It can be difficult to know what to do after someone passes away. Find help on the NHS website link above.
For advice on the practicalities after death, see the CAB guide to what to do.
Fatal Accident Claims And Wrongful Death Compensation Claim Amounts
Find out how much compensation you could claim if you have lost a family member or loved one due to a fatal accident or wrongful death.
A Guide to Car/Road Accident Death Compensation Claims
Our guide can help you understand what steps to take after a loved one has passed after a road traffic accident. 
Claim Compensation for a Care Home Death Due to Negligence
Care homes are, more often than not, wonderful places. But, if your loved one died due to negligence in a care home, take a look at our guide. 
Am I Eligible to Claim for a Fatal Accident?
Fatal accidents can be traumatic. You could claim compensation to help you cope. Read our guide.
Other Useful Compensation Guides
We hope our guide to making a medical negligence death compensation claim proved useful. Plus, we hope it helped you in answering the question; how much compensation for medical negligence resulting in death? Our alternative to a medical negligence compensation calculator should have given you a rough idea. If you require further guidance, please call us.