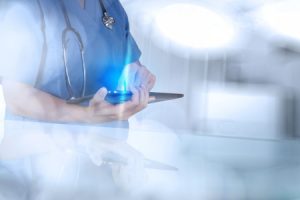 If you suffered negligence while being treated by a medical professional, you may be entitled to file a personal injury claim for compensation against the negligent third party.
This guide provides essential reading on how to go about claiming compensation for negligence at the University Hospital of Wales, Cardiff, and what you would be entitled to claim. The guide includes case studies of medical negligence claims, the sort of claims which can be filed against the NHS, and how Accident Claims UK could assist you in pursuing a case against a responsible third party.
To discuss your case with a personal injury solicitor, please call a member of our team of experts on 0800 073 8801. Our advisers would offer you a free, no-obligation assessment of your circumstances before offering advice on whether you have grounds to sue a negligent third party. If you would like to know how a No Win No Fee claim process works, or how to claim from Cardiff Hospital NHS Trust, please read on.
Select A Section
A Guide To Claiming Compensation For Negligence At The University Hospital of Wales
If you were injured during a hospital stay, suffered an infection as a result of poor hygiene in a hospital setting, or been misdiagnosed, or suffered some other form of medical negligence, you may be able to claim compensation. This guide provides essential reading on how to file a claim for negligence against University Hospital of Wales, Cardiff.
You could make a claim for any type of injury caused by a member of the medical profession which includes surgeons, accident and emergency staff, or any other medical professional who works in a hospital. If you are considering making a claim, it is important to note there is a personal injury claims time limit of three years, although there are exceptions to this statutory deadline.
This limitation period begins from the date the incident occurred, or the date you found out your suffering was due to the negligence of doctors or other healthcare staff. Medical and surgical negligence claims are complex but our solicitors have the necessary legal expertise required to deal with this type of claim, and would be able to assist you so that you are awarded a settlement you could be entitled to receive due to the negligence of a third party.
What May Be Considered Malpractice At A Hospital?
No matter what medical setting whether in Cardiff's Heath Hospital, a dental practice, a GP surgery, or another healthcare facility, medical professionals have a duty of care towards patients. If they fail to provide a good standard of care, and this failure causes you harm it could entitle you to seek compensation by filing a personal injury claim. In order to pursue a hospital negligence claim, you would need to prove the following:
Some form of duty of care was owed to you by the hospital
The hospital failed to provide this duty of care
As a result of this, you were harmed in some way
Clinical or medical negligence relates to cases where the patient was caused to suffer unnecessarily at the hands of a medical professional as a result of a negligent act. It might be that medical professionals failed to follow correct procedures, dispensed the wrong medicine, used incorrect equipment, or any number of other mistakes. Hospital negligence is simply put, medical malpractice at a hospital. The list below provides some of the more common forms of hospital negligence that could result in a claim:
Late or incorrect diagnosis – if a diagnosis was made late, or incorrectly, you might have suffered due to the correct treatment having been delayed. This may cause your condition to worsen, become more painful or aggressive, or it could be too late for a treatment to be effective
Avoidable childbirth injuries – if either mother or baby is injured in pregnancy, labour or following a birth, it may be possible to claim compensation if negligence caused the injuries. This might be due to medical complications not being spotted, or the wrong equipment being used
Prescription errors – if you were given the wrong medication due to an error, or the wrong dose of a medication which as a result caused you serious medical issues, you may be able to claim compensation
Poor hygiene – if the conditions in the hospital were not as they should have been and as a result you contracted MRSA, or some other form of illness, you could seek recompense for any suffering you endured
Surgical errors – you would have signed a waiver or consent form before undergoing surgery but if a mistake is made by a surgeon during a procedure which results in you being injured, you may be able to pursue a claim for compensation. Whether you were injured due to ineffective clips or suturing, or swabs were left inside you following surgery, or pain resulting from an error with anaesthetic, you could be entitled to sue for compensation
There are many different forms of medical care you may require and therefore a considerable number of ways in which medical negligence might occur. You may suffer from an incorrect surgical procedure, be treated with a more invasive medical procedure than is necessary, suffer an incorrectly diagnosed medical condition, negligence in childbirth, late or missed diagnosis of cancer.
If you were injured as a result of negligence at University Hospital of Wales and you could prove any of the statements mentioned above are true, you may be able to pursue a successful claim for compensation.
Why You May Need To Sue A Hospital For Malpractice?
A hospital should be a secure place where you feel safe when you need any sort of treatment. Unfortunately, if the treatment provided is negligent in any way, the consequences could have serious repercussions and, in some cases, may be life-changing.
If, as a result of a surgical mistake, or error in medication, your quality of life is no longer what it was, you may be able to pursue a claim for compensation. Whilst this won't change the injuries you have received as a result of medical negligence, it may help make any changes required to make your life more comfortable.
If you are unsure if you would be able to pursue a claim for compensation for the medical negligence against University Hospital of Wales, please contact our advisers for a confidential assessment of your case.
Successful £19.8 Million Brain Damages Claim Against University Hospital of Wales
The case study detailed below provides an illustration of the level of compensation awarded to a person in a medical negligence claim which was the highest amount paid out at the time of writing.
The case study relates to a girl now 19 years old) who was receiving hospital treatment for reflux in 2000 when she was just five months old.
Reflux is a condition that causes a bay to bring up or vomit milk after a feed and is a relatively common condition that many infants eventually grow out of.
The baby girl was fairly healthy but had a malformed oesophagus before she underwent treatment. Unfortunately, when she stopped breathing and turned blue, hospital staff failed to respond promptly and as a result did not ventilate her in a timely manner. This led to her suffering brain damage that had catastrophic long-term implications for both the baby girl and her family.
After a long court battle, the presiding judge ruled that hospital staff had been negligent because they failed to ventilate the baby properly, both before and after she struggled with respiratory arrest.
The resulting compensation award was £19,774,265 in damages. The judge ruled that this amount was to be paid as a result of the severity of the girl's injuries which meant round the clock care being required for the rest of her life.
The claim was pursued against the Cardiff and Vale University health board. A lump sum of £2.1 million was paid to the family and the remainder of the compensation award will be paid out at a rate of £203,000 a year for the remainder of the girl's life.
Source: https://www.theguardian.com/society/2018/oct/01/nhs-pays-out-record-20m-compensation-to-brain-injury-teenager
Annual Damages Payouts By Welsh NHS Trusts
According to statistics from the NHS Wales Assembly, the compensation awarded by the Cardiff and Vale University Health Board are detailed below.

| Accounting Year | Total Payments Made | Number Of Claims Settled |
| --- | --- | --- |
| 2017/18 | £6,196,157 | 9 |
Record Damages Of £90m Awarded To Claimants In 2017/18
It has been reported in a further news report that during the period 2017-18 across the 7 health boards in Wales, payouts totalling £90 million were made. This figure indicated an increase of around 40% on the total amount that was paid out just four years earlier. New rules imposed by the Ministry of Justice which mean that the costs have "increased significantly" are to blame for the increase, according to the Welsh government.
During that four year period, the payment increase was most significant in Cardiff and Vale. Betsi Cawaladr also saw an increase in the number of claims from 98 to 193.
A spokesperson speaking on behalf of the opposition, gave details about the amount of pressure Welsh NHS staff were under and how this was reflected in the payouts. She also advised that there are still some measures that can be set in place throughout the NHS in order to reduce the risks.
An urgent enquiry was called for by the Welsh opposition parties in order to investigate the increase  in payouts. The Welsh government has, however, explained that in England the situation is exactly the same. They believe that because the government has made changes to the Discount Rate for Personal Injuries, compensation claims in respect of medical negligence across the United Kingdom as a whole were on the increase.
Source: www.bbc.co.uk/news/uk-wales-politics-45097810
Calculating Damages For Negligence At The University Hospital of Wales
There are a number of factors that should be taken into account when calculating the amount of a negligence settlement you might receive from the University Hospital of Wales, Cardiff. You would need to undergo a medical assessment of your condition with an independent doctor who would produce a report that would be used to calculated the level of medical negligence compensation you could be entitled to receive.
A personal injury claims calculator would only give you a rough estimate of the amount of compensation that you might expect to get. These often work as a rough guide based on what injury you have received. This sum may not be as accurate as it could be, however.
The table below provides compensation amounts paid out for injuries and infections based on the Judicial College Guidelines. This table should be used as a rough guide only.

| Injury | Notes | Payout Guideline |
| --- | --- | --- |
| Bowel injuries | Penetrating wounds resulting in some permanent damage – but when normal function / control will return. | £11,820 to £22,970 |
| Damage to kidney | Serious harm to either kidney or loss of both kidneys | £158,970 to £197,480 |
| Damage to kidney | Loss of either kidney, but no damage to the other. | £28,880 to £42,110 |
| Damage to the teeth | Damage to a number of front teeth | £8,200 to £10,710 |
| Female - damage to the reproductive system | Resulting in infertility because an ectopic pregnancy with complications was not diagnosed. | £31,950 to £95,850 |
| Female - failed sterilisation resulting in pregnancy | No harm of a psychological nature | In the region of £9,570 |
| Loss of spleen | Internal infection risks continue, and there could be damage to the patient's immunity | £19,510 to £24,680 |
| Moderate injuries to hip or pelvis | In cases where hip replacement has been successful and necessary, the award would be higher in this bracket, or in cases where surgery may be required in the future. | £11,820 to £24,950 |
| Moderate neck injuries | Injuries that accelerate or exacerbate pre-existing injuries. This may result in an increased risk of future injuries or permanent nuisance injuries | £7,410 to £12,900 |
| Scarring that is less severe | Claimants in this bracket might experience substantial disfigurement, and a psychological reaction that is felt to be significant. | £16,860 to £45,440 |
| Scarring that is very severe | Claimants in this bracket are mostly quite young, from teenage years to the early 30's, there may be severe cosmetic damage which could invoke a severe reaction of a psychological nature. | £27,940 to £91,350 |
| Significant scarring | In this bracket claimants would usually have the worst of the effects reduced using plastic surgery. Psychological impact in this type of case could be said to be not significant, or at first significant and then reduced | £8,550 to £28,240 |
In addition to the compensation settlements provided above which cover physical harm you might have sustained as a result of medical negligence from NHS Wales, you may also claim for other costs that you incurred as a result of the negligence. These additional costs may include travel costs, loss of earnings, both current and future, and any care costs that you might have both now and later.
How Do I Make A Claim Against NHS Wales For Hospital Negligence?
You might be wondering how the process of making an NHS Wales hospital negligence claim works? Accident Claims UK could assist you in this regard. You can contact our team of legal experts who would be able to assess the details of your claim. If we believe that you may have a good case for making a claim, we could offer to put you in touch with one our medical negligence solicitors covering Wales who has the necessary experience in dealing with this type of claim.
The solicitor would gather evidence to support your claim including medical reports which could be carried out by one of our panel of independent doctors, and medical records from your time in hospital.
No Win No Fee Claims Against The University Hospital of Wales
You may be wondering what a No Win No Fee agreement is and how the process works? If you have decided to proceed with your claim for medical negligence compensation, there are some benefits to be gained from using the services of a No Win No Fee solicitor who would build a strong case against the negligent third party.
No Win No Fee claims do not require that your solicitor is paid any fees upfront. This means that you could be able to benefit from legal assistance without the need to find any money to pay a retainer. Before you start your No Win No Fee claim, your solicitor would give you a conditional fee agreement to look over and sign. This CFA will outline the success fee that your solicitor will be paid if your claim results in a settlement.
If your claim is found to be valid but your solicitor is not able to obtain a settlement, then you would not be called upon to pay this fee. If you have any questions about the No Win No Fee process that we have not answered, then please get in touch. It is worth noting that all of our medical negligence solicitors covering Cardiff work on a No Win No Fee basis.
Start Your Negligence Claim Against The University Hospital of Wales
If you are ready to begin your claim for negligence at University Hospital of Wales, there are a number of ways in which you can do this:
By phone – Just give one of our advisors a call on our freephone number 0800 073 8801 for advice and if you could be eligible to make a claim, we could put you in contact with a personal injury solicitor from our panel who could assist you with your claim.
By email – If you prefer you can email us on office@accidentclaims.co.uk, we will aim to respond to your email within 3 hours.
Contact form – We also offer an online contact form which you could also use to get in touch with us.
Our Panel Of Doctors Covering Cardiff
As part of any personal injury claim for medical negligence, you will be required to undergo a medical with an independent medical practitioner who would produce a detailed report of your condition which would be used to calculate the level of medical negligence compensation you could be entitled to. Below are some examples of local doctors from our panel:
Don Grant
Health & Sports Physiotherapy
50-52 Station Road
Llanishen
Cardiff
CF14 5QP
Heena Singhal
Regus Cardiff
Brunel Houe
2 Fitzalan Road
Cardiff
CF24 0EB
Essential Links
NHS Claimants Advice – The NHS have produced their own guide for claimants which may provide you with some useful information.
Assembly Wales Accounts – Summarised accounts for NHS Wales could be seen here.
How The NHS Could Use Claims To Learn From – An interesting look at the way in which information from clinical negligence claims could be used for good.
Hospital Negligence Claims – Our guide to hospital negligence claims which may provide you with lots of useful information.
Misdiagnosis Claims – If you have been misdiagnosed and are considering making a claim then our general guide could be of use.
Death Due to Medical Negligence – Our general guide to making a claim against the NHS for someone who passed away because of medical negligence may be of some use if this is the type of claim you are considering.
Article by Jo
Written by CK
Editor Honey