There is no denying that any type of injury can be worrying, but when it comes to brain damage, it can be incredibly difficult to come to terms with. After all, for most people with brain damage, their life is turned upside down. This was certainly the case for one child who experienced a permanent brain injury after a routine operation to remove his tonsils. Due to a congenital kidney problem, it was known that the boy was at risk of dehydration. However, because of hospital errors, a serious brain injury occurred, and now the boy's independence has been stripped away.
In this case that we have carefully researched to bring you a illustration of cases that have occurred, £16.5 million of compensation was awarded. Head injuries pay out a vast array of amounts because they range from minor to extremely severe cases, such as severe brain damage. Severe brain injury cases can end up paying out in excess of £250,000. However, it is important to recognise that this is just compensation for the injury itself.
You then have to consider everything from care needed to loss of income in the future, and this all comes together to determine the payout awarded. With that being said, read on to discover more about this case.
How Many People Are Injured As A Result Of Medical Negligence?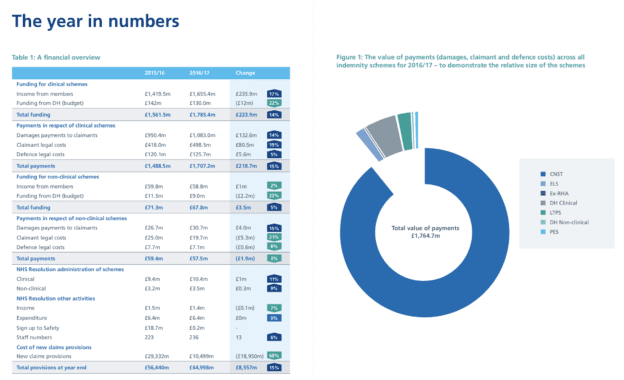 While our hospitals and healthcare professionals have a great reputation in the United Kingdom, this does not mean that mistakes and accidents do not happen. Unfortunately, when this is the case, the impact can be devastating. Statistics that have been published by the NHS show that there were 9,675 successful claims made against them in the 2016-17 period. This is out of a total of 17,338 medical negligence claims brought forward. It is important to note that these statistics only relate to public healthcare in the United Kingdom. The statistics regarding private hospitals are not widely available. Of the successful cases made against the NHS, 67.8 per cent of claims were settled without the need to take it to the courtroom.
What Injury Did The Child Suffer
In this case, the boy suffered a permanent brain injury. This occurred when he visited Queens Medical Centre in Nottingham for a routine operation to remove his tonsils. However, he became severely dehydrated, and this caused him to have brain damage. It was known that he suffered with dehydration problems because of a congenital kidney issue, and so the staff were proven to be negligent.
How Did The Case Progress?
When launching this case, the lawyers working on it first displayed how the hospital acted negligently. They then argued that their parents now have to come to terms with a lifetime of watching their child be dependent on other people. They argued that he has no prospect of living a healthy life or working. He will need care, equipment, and such like for the rest of his life. Moreover, his quality of life has been completely ruined. Rightly, they argued that no amount of money would ever be enough to compensate the child. However, a high award could ensure he has long-term security in terms of meeting the future costs of dealing with brain damage. This resulted in a payout of £16.5 million. This is a high payout, but often this happens with cases where it will cost a lot of money for the claimant to have any decent quality of life going forward.
Why Was The Settlement Awarded This High
For some people reading this, £16.5 million may sound like a lot of money. However, there are numerous reasons why the settlement, rightly, was so high. Firstly, education for young people with special needs is costly. Furthermore, life expectancy and the age of the client made a huge difference. This child has his whole life ahead of him, and so will require a lot of money for care. Furthermore, the yearly costs for a person with a severe brain injury are very high. They tend to require a number of carers on a daily basis just to get dressed and wash. Adapted accommodation is also usually required too. Finally, it is also important to note that the Government altered the figure utilised for calculations of the 'discount rate' in 2017. This is used to determine future costs, including lifetime needs, from equipment to therapy and care. This has had a huge impact on the amount of compensation awarded, increasing it significantly.
When making any sort of compensation claim, it is important to recognise that compensation is split into two parts. Did you know that as well as being compensation for your injuries you would also receive special damages? This is compensation for any expenses you have encountered because of the injury you have suffered. Here are some examples of special damages:
Medical Costs – There is only one place to begin and this is with medical expenses. Have you had to pay for treatment for your injuries? Perhaps you have faced prescription costs? You will be able to claim for all of this. There are many costs that people don't consider and this is sometimes one of them – but they certainly should do.
Accommodation Expenses – Some people need to adapt their accommodation so that it is more suitable for them during the recovery period or indefinitely.
Loss Of Income – Have you experienced a loss of income because of your injury? Some people are fortunate enough to be covered by sick pay, however this is not the case for everyone. Moreover, those who are self-employed will suffer if they are unable to work. The good news is that you can claim for this when making a medical negligence brain damage compensation claim.
Travel Expenses – There are several different types of travel costs that can occur when someone has suffered an injury. There is the expense of getting to and from the hospital and paying parking fees. Moreover, some people have to sort out alternate travel during the recover period. Those who experience long-term injuries may even need their car altered.
Childcare Costs – If you are a parent you may find that you need to hire a child minder or sort out childcare whilst you recover. You can also claim for this as special damages.
No Win No Fee Claims For Injury And Illness Caused By Medical Negligence
Have you been the victim of medical negligence? Perhaps you were involved in another type of accident? There are many different reasons why people find themselves in a position where they want to make a personal injury claim and this can happen to anyone on any level of income.
Nevertheless, there is one big concern, and this is money! A lot of people worry that they will not have enough money to make a claim. After all, there's everything from consultations, to legal paperwork, to the potential of a day in court to take into consideration and this can soon get expensive.
Needless to say, not a lot of people are able to comfortably afford such expenses nowadays. But, the good news is, you don't have to! Thanks to No Win, No Fee solicitors you can minimise financial risk substantially and eliminate all of the hurdles that are in the way.
With this type of personal injury solicitor, you actually do not need any money to begin making your accident claim. If that wasn't enough, you are going to pay the solicitor in question in relation to the outcome of your case. This minimises risk substantially. You will never find yourself in the situation whereby you have spent tons of money and then your case has not been a success.
Here at Accident Claims UK, all of our panel medical negligence solicitors work on a No Win, No Fee basis. We are actually one of the leading law firms in the country. We have many years of experience in successfully helping personal injury victims to get the compensation they deserve.
Contact us
If you would like to take advantages of our service, or if you have any questions, please do not hesitate to get in touch. One of our experienced and friendly advisers will help you, putting you in touch with the best solicitor from our team for your needs specifically. Get the personal injury compensation you deserve and don't let the money aspect worry you anymore! The number you need to get in touch is 0800 073 8801. This line is open seven days a week, 24 hours a day, so you can call at any time that is convenient for you. We also have a number of other ways you can get in touch with us, including live chat and email.
Useful Links
We hope you have found this guide useful if you were looking for more information on medical negligence, brain damage, or both. However, if you need further advice, the links below should be helpful.
Injuries to the head – Making claims – The first link brings you to our guide on head injuries.
Compensation guide – This second one takes you to our guide on head injury compensation amounts
NHS information concerning head injuries that are severe – Finally, this takes you to the NHS' handy website where you will find more information about severe head injuries.