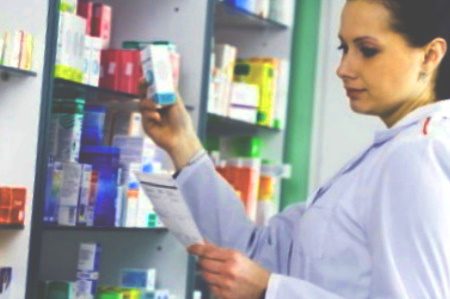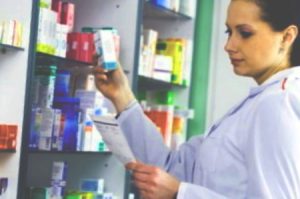 If Tesco pharmacy gave you the wrong medication, then in certain circumstances, you could be able to make a claim for any harm this caused you. This guide is aimed at showing you what these circumstances are, and how you could be eligible to pursue damages for a prescription error, such as being given the wrong medication.
You may need information that this guide doesn't cover, as each claim is somewhat unique, and we cannot cover every scenario in a single guide. If you do need more help, you can call our claims team on 0800 073 8801 and one of our claim advisors can help you further.
Choose A Section:
A Guide To Claims For Wrong Medication Negligence By Tesco Pharmacy
If you have been the victim of a Tesco Pharmacy prescription error, then you could be in a position to make a claim for medical negligence, as long as you fulfil the eligibility criteria (more on this in the next section). This guide is aimed at educating you about some of the ways that pharmaceutical errors could occur, and what to do if you think you have suffered due to one.
The first part of this guide looks at the key facts behind these kinds of claims. We will briefly explain what a prescription error is, and also explain in which circumstances you could be eligible to make a claim. We also go over the duty of care that a pharmacist has towards patients in this part of the guide. There is a section that looks at the ramifications of pharmaceutical errors, and also how to make a complaint against a pharmacist. The last section of this part of the guide looks at pharmacist's liability.
The middle part of this guide is related to the how and why of prescription errors. We have listed some of the common kinds of mistakes that could be made by a pharmacist or the staff of a pharmacy. We also give some information related to the physical effects of taking the wrong medication, or the wrong dosage of the right medication.
The last part of this online guide is focused on some financial aspects of the claims process. You will see that we have added a table, that could help you to work out the amount of compensation you might be able to claim. Also, a list of some of the commonly received kinds of damages that could make up your overall compensation settlement. We have also given some details about using a No Win, No Fee solicitor, how these kinds of claims work, and the benefits of such a fee agreement.
If you find that this guide doesn't address all of your questions, or you need some of the information it provides expanded on, please call our claims team on the phone number near the bottom of the page. A claim advisor will provide you with any additional information you need, and also explain to you how making a medical negligence claim is similar to making a personal injury claim, and how we can assist you in moving your claim forward.

What Is A Pharmacy Prescription Error Claim?
If Tesco Pharmacy gives the wrong medication or they give the wrong information for taking medication, and this causes harm to a pharmacy customer, then this could be considered as clinical negligence in certain circumstances. When clinical negligence does happen, the injured party can attempt to claim damages for the harm they have suffered. However, there are a couple of caveats that apply to this, in order for a claim to be potentially valid.
Firstly, the duty of care states that the pharmacist should never do anything that causes unnecessary harm to a patient. The pharmacist must have failed in this duty of care.
Secondly, the claimant must have suffered some kind of harm, either physical or psychological, as a direct or indirect consequence of medical negligence.
These two key points are pivotal, and a claim would not likely be possible if you have not suffered harm. While reading the rest of this guide, please keep in mind that whenever we state that you could have a possible claim, it is contingent upon these key criteria.
The process of making a medical negligence claim is very similar to that which is followed when making personal injury claims. If you have read any of our accident and injury guides, you will find many similarities. Our claims team can explain how to get your Tesco Pharmacy claim started if you call them and speak to one of our claim advisors.

Do Pharmacists Have A Duty Of Care?
When you visit your local pharmacy to have your prescription fulfilled, you expect to be taken care of professionally and to come away with the correct medication. This is because we trust in the medical professionals that take care of our health. This trust is underpinned by the medical professionals' duty of care, which applies to a pharmacist in the same way it would to a brain surgeon.
This duty of care states that the pharmacist should never do anything that causes unnecessary harm to a patient. If a pharmacist or the pharmacy staff fail in this duty of care, the event could be construed as pharmacy malpractice. In certain circumstances, any victim harmed by such negligence could be able to make a compensation claim. Our claims team can tell you whether you could have a valid claim or not.

What Could Lead To A Pharmacist Making A Mistake?
There are many basic causes of medication mistakes. Some of the more common ones being:
Staff picking incorrect medication for a prescription or making mistakes while stocking shelves.
Problems with part of the infrastructure for labelling prescriptions, such as a label printer becoming faulty.
A breakdown in communication between the pharmacist and the GP that is treating the patient.
Supply chain problems, with a manufacturer, importer or distributor making mistakes with the packaging of medication.
These are just some of the key causes of medication errors that could harm a patient. In a later section, we will look at the kinds of mistakes that can result from these basic issues.

How To Raise Concerns About A Pharmacist?
If you have become the victim of a dispensing error in the UK, and you believe that this error could be classified as clinical negligence, then you could follow the NHS complaints procedure if the prescription is an NHS prescription.
The official complaints procedure is well-defined and should be seen as the precursor for moving on to make a claim. You have 12 months from the date the negligence took place to make your complaint. If you would like some advice on how to best proceed with making a negligence complaint against the NHS, please speak to one of our claim advisors.

What Is A Pharmacist's Liability For A Prescription Error?
In this section, we will take a look at pharmacist liability, and in what situations the pharmacist could be found liable, and which they will not. The pharmacist is only liable for mistakes made within the pharmacy, during the stages of the dispensing process.
The pharmacist may not be liable for any prescription errors that were caused by the prescribing GP. For example, the GP failing to note that the patient is allergic to a particular medication, and going ahead and prescribing it.
If you are unsure whether a pharmacist is liable in relation to your own claim, please speak to one of our claim advisors. They will be able to tell you.

What Effects Could A Prescription Error Have?
If you become the victim of a pharmacy medication error, there are many ways that this could have a negative impact on the state of your health, for example:
Your illness won't be treated, as you were given the wrong medication, and this could cause your health to worsen.
The wrong medication could damage one of your organs such as the liver, kidneys or heart.
You could suffer an allergic reaction to the wrong medicine. In an extreme case, this could result in anaphylaxis.
If you are given too heavy a dose of the right medication or the wrong schedule for taking it, this could result in an overdose.
All of these are examples of the kind of harm that a pharmaceutical error can cause. There are, of course, others. If you have suffered physical harm such as this due to the negligence of a pharmacist or the pharmacy staff, we could be able to help you to make a claim. Speak to our claims team to learn more about this.

Types Of Wrong Medication Negligence By A Pharmacy
In a prior section, we looked at some of the root causes of pharmaceutical errors. In this section, we will build on this information, by giving some examples of actual mistakes that could be made. Such as:
A mistake made stocking shelves, could result in medication being put into the wrong place, and subsequently picked incorrectly and dispensed.
Medication might be dispensed with inadequate instructions printed on the box or inserted inside the packaging.
Pharmacy staff could get two prescriptions mixed up and give the prescriptions to the patients the wrong way around by mistake.
The right medication could be given but at the wrong dosage.
These are all examples of the kinds of mistakes that negligence could cause. If you have been harmed by a negligent pharmacist, speak to our team to have your claim evaluated, and learn whether you have a valid claim or not.

Calculating Compensation For Wrong Medication Negligence
You may have tried using a personal injury claims calculator before, to find out how much you could claim for an accident or injury. You might be able to find a similar tool for medical negligence claims. You could also try looking up your medical condition using this table below. The published Judicial Guidelines referred to by the legal system in England was used as a basis for this table.
| Illness | Severity | Notes | Compensation |
| --- | --- | --- | --- |
| Stomach | a | Any medical condition that could result in full incontinence, loss of bowel control and also urinary control. There could also be additional complications as well. | Up to £172,860 |
| Stomach | b | Any medical condition that could result in impaired bowel function and loss of bowel control, requiring the victim to rely on a colostomy bag, possibly permanently. | Up to £140,870 |
| Stomach | c | Any medical condition that could result in passive incontinence or some level of regular faecal urgency. There could be psychological trauma involved. | In the region of £75,000 |
| Stomach | d | Any medical condition that will impact the function of the bowel, requiring a colostomy bag until heal, and also with possible scarring and restriction to diet. | £41,850 to £65,440 |
| Stomach | e | Long-term damage but will heal fully over time. | £11,820 to £22,970 |
If you want a more accurate estimate of the level of compensation that you may be able to claim, you can speak to one of our claim advisors, who will be able to organise this for you.

Examples Of Compensation For Costs And Losses
If the claim is successful, the overall settlement that the claimant receives could comprise of a number of different kinds of damages.
General damages are paid to the victim to cover all of the physical consequences of being a victim of clinical negligence, such as:
A permanent or long-term disability or impairment, if the claimant will recover slowly, or never recover fully, and their life will be negatively impacted because of this.
Painful or long recovery, if you will need to undergo a long process of invasive or traumatic treatment in order for your illness to be healed.
Psychological injuries, that could include new phobias, anxiety, depression, or post-traumatic stress disorder.
General mental trauma, caused by the shock and worry of being ill.
General pain and suffering, that you were subjected to due to the symptoms of your illness.
Special damages are paid to the victim to make up for financial and other losses. Documented proof of such losses will need to be provided, in order for them to be claimed for. This means keeping invoices, bills and receipts that relate to financial losses caused by your illness. This would include damages for:
Lowered future potential for work, if you will have to give up your career and take on a less demanding job, or stop working completely.
Loss of income due to missing out on wages or salary when you took time away from work while you got over your illness.
Private medical costs, if you had to pay for private healthcare out of your own pocket because the treatment was not available for free from the NHS.
Care costs, if you needed to hire a nurse to provide care for you in your home until you recovered enough to take care of yourself, if ever.
Out of pocket expenses that relate to either getting the treatment you needed or dealing with some aspect of the claims process. For example, travel costs to and from the hospital to get treatment.
These are some examples of common kinds of damages you might receive as part of your settlement, there are more. If you would like to find out which kinds of damages might apply to your claim, based on your own unique circumstances, please speak to one of our claim advisors today.

How Could You Help Me Make A Claim?
We have a panel of medical negligence solicitors that have decades of experience in helping people to get the compensation they are eligible for. Our panel of solicitors will be able to process your claim for you and attempt to get you the most compensation possible for your claim.
We are never more than a phone call away to answer any questions that you have, and to keep you updated on the status of your claim, and what your solicitor has been doing on your behalf. We always explain everything in simple English, without any legal jargon. Contact us today to start your claim right away!

No Win No Fee Prescription Error Claims
When we organise a solicitor to handle your claim for you under a No Win, No Fee agreement, it means that you gain access to the legal expertise you need to have the best chance of your claim being a success, and at the same time mitigating many of the financial risks associated with making a claim.
A No Win, No Fee arrangement, is also sometimes referred to as a Conditional Fee Agreement (CFA). Under a CFA, you are not expected to pay any kind of fee at the start of your claim, or while it is being processed. You also don't pay your solicitor's fee if the claim fails. IF the claim is a success, your lawyer will likely ask you to pay a success fee, which is capped at 25% of the claim value. You will then be given the remainder.

Contact Our Team To Make A Medical Negligence Claim
Have you been given the wrong medicine, or been the victim of some other kind of mistake made by a pharmacy? Did your health suffer because of this mistake? If so, please contact our team today on 0800 073 8801. One of our claim advisors will talk you through our claims process, and help get your claim started right away.

Prescription Error Claim References
You may find that external sites might contain useful information:
The National Health Service (NHS) Safety Policy
Raising Concerns About A Pharmacy
How To Reduce Prescription Errors
You might also like to check over these other, similar guides that we have published elsewhere on this site:
Claiming For Pharmacy Negligence
Claiming If You Are Given The Wrong Medication
Article by MW
Edited by MM.