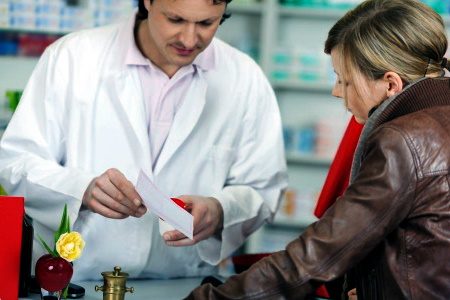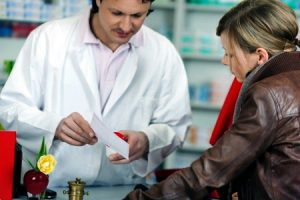 If Well Pharmacy has given the wrong medication to you, and this has impacted your health negatively, then you may be able to make a compensation claim for the harm you have suffered. The process followed is similar to a personal injury claim. However, rather than claiming for an injury/illness caused by third party negligence, you are claiming for an injury/illness caused by medical negligence caused by a medical professional.
The circumstances of your claim are likely to be unique to you, as no two claims are the same. This means you could have some questions that reading this guide won't answer. We can still help you if this is the case. Just call our claims team on 0800 073 8801 and one of our claim advisors can help you.
Choose A Section:
A Guide To Prescription Error Claims Against Well Pharmacy
In this guide to making a claim for a Well Pharmacy prescription error, we will try and show how clinical negligence at a pharmacy can cause harm to a patient in a way that could see them eligible to claim for damages.
The first part of this guide is given over to how and why pharmacy errors occur. We give a brief definition of what a prescription error is, and why a patient might be in a position to claim compensation if they fall foul of one. We describe the duty of care that all medical professionals have towards patients, and explain what could happen if this duty of care is not met.
We look at the process of reporting a pharmaceutical error properly, and also how a pharmacy could be liable to pay damages as a result of a pharmaceutical error. We have also included in this part of the guide, an overview of the kinds of health problems taking the wrong medication could result in, and a list of some of the more common kinds of mistakes that could be made by a pharmacy.
The last part of this online guide covers information about the financial aspects of making a claim. We have added a table, that will help you to work out roughly how much compensation you might receive. As well as a list of some of the more common kinds of damages that claimants are awarded. Lastly, we explain what No Win, No Fee means, and try to show how using a solicitor willing to work under such an agreement, might be the right option for you.
If you need questions answered about your claim, the contents of this online guide, the process of making a compensation claim in general, please speak to our claims team. You can contact them on the number at the end of this guide, and an advisor will be able to get you the answers that you need. They will also explain how the process of making a negligence claim is very similar to making a personal injury claim, and how one of our panel of solicitors can be of assistance.

What Is A Prescription Error?
A pharmacy mistake doesn't always involve a patient being given the wrong medication. It could also involve a patient being given unclear instructions about how to take the right medicine.
A pharmacist and all of the staff that work in a pharmacy, have a duty of care towards all patients, never to cause them any unnecessary harm (more on this in the section below).
Therefore, when a mistake is made with dispensing medication, if the error results negatively on a patient's health the pharmacy could be liable for damages. However, the onus is on the claimant to prove that negligence took place. If you believe you may have a valid claim due to a pharmacy error, please speak to one of our advisors to have your claim evaluated.

What Is The Duty Of Care Of A Pharmacy?
In order to explain why prescription negligence claims could be valid, we need to go over what the duty of care is that every healthcare professional must uphold. A basic definition could be that:
Every medical professional and healthcare facility has a duty of care towards every patient, never to cause them unnecessary harm either directly or indirectly, through error, oversight or omission.
In simple terms, if a pharmacist harms you in way that was avoidable, then they could be construed to have been negligent. If negligence can be proven, and it will be down to you to do this, you could be able to make a claim for wrong medication negligence leading to avoidable harm. Our claims team can explain the concept of duty of care in more detail, if you give them a call.

What Could Happen If A Pharmacy Makes A Mistake?
There are several reasons why mistakes could be made that could lead to a pharmaceutical error impacting a patient. For example:
A mistake could be made when placing new stock onto shelves, or when picking items from shelves for a prescription.
A label printer could malfunction, and not print the instructions clearly on the packaging of the medication.
A person working at the pharmacy might misread the label of a medication.
A communications breakdown between the GP and the pharmacist could lead to mistakes.
These are just some of the root causes of errors that could result in a patient being harmed. No matter what the cause of the medication error you fell victim to if you can prove negligence took place, leading to avoidable harm we could be able to help you. Call one of our claim advisors to have your claim evaluated.

How Do I Report A Mistake By A Pharmacy?
There is a standardised complaints procedure across the whole of the NHS, that encapsulates every healthcare unit from your GP to the surgeons at your local hospital. Therefore, when you want to make a complaint about NHS prescription error, you could follow this procedure.
Your complaint can be made in person, in writing or by email. You can complain to either the healthcare facility you are complaining about (the pharmacy in this instance) or the Clinical Commissioning Group (CCG) responsible for the area that the pharmacy is in.
You must make your complaint within 12 months of the incident occurring. If you want some advice about making an NHS complaint, please see here.

What Is The Liability Of A Pharmacy For Prescription Errors?
In order for you to successfully win a settlement for wrong prescriptions, you will need to prove negligence. In some cases, this is straightforward. For example, if you were asking for some pharmacist advice and they gave you the wrong information, it is clearly the pharmacist at fault. In other cases, it can be more complex. For example, when medication has been put into the wrong packaging. It could be the manufacturer, the distributor, or even the pharmacist that is at fault. Some of the legal entities that could be liable to pay damages are:
The GP that wrote the prescription.
Pharmacy staff, including the pharmacist, who made a mistake with the prescription.
The manufacturer of the medication.
The distributor of the medication.
If you need to make a claim against any of these third parties, then we can help. Speak to our claims team today to find out how.

What Effect Could The Wrong Medication Have On You?
If you become the victim of a prescription error such as being given entirely the wrong medication, then this could have a detrimental effect on your health. Some of the ways you could be harmed due to a pharmaceutical error are:
The original health problem will not be treated effectively. It could worsen or complications could set in.
The wrong medication you were given could react badly with another medication you are already taken.
You might suffer an allergic reaction to the wrong medication you were given.
If a mistake was made with the dosage of the medication, you could overdose.
These negative health effects could be the result of a pharmaceutical error. Call our claims team to learn more.

Types Of Wrong Medication Pharmacy Error
When something goes wrong at a pharmacy, and a mistake is made when preparing your prescription, there are a number of things that could happen. For example:
You could be given the wrong kind of medication.
You could be given the wrong dose of the right medication.
You might be given the wrong instructions on how to take the medication.
You might be given medication that is in badly printed packaging so that the instructions are not clear,
You could be given somebody else's prescription entirely.
All of these mistakes could result in your health being negatively impacted. Speak to our claims team to find out how we can help you today.

Wrong Medication Compensation Calculator
In the same way that you can use a personal injury claims calculator to get a rough estimate of how much compensation your claim could be worth, you can use this table below to get a rough value of your negligence claim. We based this table on the actual judicial guidelines that are used by the legal system in England to value claims in court.
| Medical Condition | Severity | Info | Payment |
| --- | --- | --- | --- |
| Illness | Minor | These illnesses would manifest some level of disabling pain. This could be stomach cramps, nausea, diarrhoea, etc. and the symptoms will continue for days or even weeks. | £860 to £3,710 |
| Illness | Moderate | These illnesses would exhibit symptoms such as stomach cramps, diarrhoea, changed bowel movement, fatigue, etc. The victim would need to spend several days in the hospital, but full recovery could take up to two years. | £3,710 to £8,950 |
| Illness | Serious | These illnesses would only last for the short-term but would be very serious at that time. Symptoms such as diarrhoea, sickness, cramps, etc. would last for two to four weeks. There would be further long-term symptoms that could last several years. Such as loss of enjoyment of food, sleep disorders, impaired sex life, etc. These illnesses would attract the top bracket of compensation in this category. | £8,950 to £18,020 |
| Illness | Severe | These illnesses could be potentially life-threatening and would exhibit painful, traumatic symptoms such as a high fever, fatigue, body cramps, etc. The illness would be long-term. | £36,060 to £49,270 |
In the case of a personal injury claim, to get a more accurate estimate of how much compensation you could be able to claim, you would need a personal injury lawyer to value it for you. In this case, however, you will need a lawyer familiar with medical negligence claims to value yours. If you call our claims team, they can tell you how to go about arranging this.

Other Types Of Damages You Could Claim
Just as a personal injury solicitor would attempt to secure you a compensation settlement that encapsulated all applicable kinds of damages, our panel of medical negligence lawyers will try and get you the maximum level of compensation you deserve. They would pursue all damages that could apply to your claim.
General damages are paid to the claimant to compensate them for physical or psychological harm. The amount of compensation the claimant receives will depend on several things. For example, how bad their injury/illness was, whether they had to go through an extended period of traumatic treatment, and whether there will be any long term or permanent symptoms.
General damages could include:
Mental trauma – caused by the shock of becoming seriously ill, or by having to undergo intrusive, painful treatment.
General pain and suffering – during the time that you are ill and during your recuperation.
Painful recovery – if you will be ill for a long time, and you will be hospitalised.
Long-term or permanent disabilities – if you will never recover from your illness fully, or for many years, and will be left with a measurable impairment that affects your work and private life.
Lowered life quality – if your illness will leave you with a lowered capacity to enjoy life.
Special damages are paid to the claimant to compensate them for financial and other ad-hoc losses. It is important to note that only documented losses, that can be proven to have been incurred, will be compensated for. Therefore, the claimant will need to present invoices, receipts, bills, etc. to be able to claim these losses back.
Out of pocket expenses – for travel tickets, etc. that were incurred due to needing to visit a healthcare facility or to deal with the claim itself in some way.
Nursing costs – if you had to hire a private nurse to help to take care of you at home once discharged from the hospital.
Private medical fees – if the NHS was unable to provide you with required treatment, and you were forced to pay for private treatment out of your own pocket.
Loss of wages/salary – either fully or partially because you took time away from work while you were ill.
Lowered earning potential – if your long-term or permanent symptoms mean you have to change to a lower-paid job, work fewer hours, or stop working altogether.
One of our claim advisors would be able to tell you which kinds of damages might apply in your own case, once they know enough about your circumstances. Give our team a call today.

How The Accident Claims UK Team Could Help You
Just as there is a personal injury claims time limit, there is a time limit to begin your claim within. Our team can provide you with advice such as telling you what this time limit will be.
Our panel of lawyers have decades of experience behind them, in dealing with a full range of different kinds of claims. Your solicitor will do all they can to ensure that your claim is a success and to try and get you compensation. They can explain what they are doing on your behalf at every stage of the claim, using plain and simple English without any legal jargon. If you ever want an update on what has been happening with your claim, you only need to pick up the phone and call them.

No Win No Fee Prescription Error Claims
Our panel of lawyers may be willing to process your claim under a No Win, No Fee agreement. This kind of arrangement is also often referred to as a Conditional Fee Agreement (CFA). And as the name suggests, the lawyer agrees that their fee is conditional on the claim being a success. A CFA helps claimants to get the legal help they need, without having to take too many financial risks.
You won't be asked to pay any upfront fees when the lawyer starts working on your claim for you, or during the time they are processing it. If the claim fails, the solicitor won't expect to collect the fees they have incurred to date. If the claim is a success, the lawyer will ask you to pay a success fee. This success fee is capped, and can be collected from the money the lawyer receives for you.

Contact Us Make A Claim
Has your health suffered because you were handed the wrong medication in a pharmacy? Or perhaps you have been taking the wrong dose of your medication because the instructions you were given were wrong? As long as you can prove that negligence took place, and this resulted in the mistake that caused you harm, then you may have a valid claim. Contact our team today on 0800 073 8801. One of our claim advisors will talk through your claim with you, tell you what your legal options are, and offer you some free legal advice on how best to get your claim started.

Prescription Error References
These external sites might contain additional, relevant and useful information:
How To Reduce Prescription Errors
The National Health Service (NHS) Safety Policy
Raising Concerns About A Pharmacy
You might also like to read over these other, similar guides that we have published on this site:
Claiming For Pharmacy Negligence
Claiming If You Are Given The Wrong Medication
Article by MW
Edited by MW.