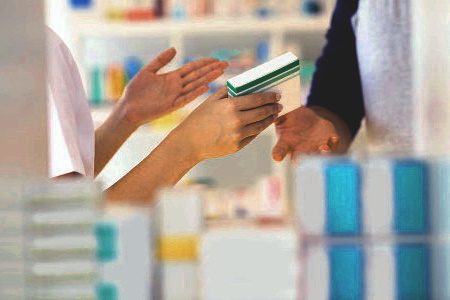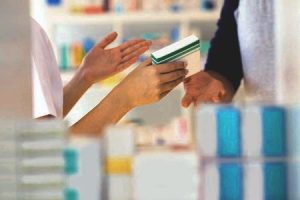 By Brett Williams. Last updated July 20th 2021. Boots Pharmacy could be considered one of the most well-known pharmacies in the UK, and like all pharmacies, it has a duty of care to offer services to its patients that meet certain standards for safe supply of medicines.
Within the below sections you can find lots of useful information and advice about wrong medication negligence, including information on what to do if a pharmacy gives the wrong medication in the UK, guidance on reporting pharmacy mistakes, and how much could be paid in pharmacy compensation claims. If you'd like us to clarify anything within this guide, or you'd like us to assess your claim for free, please don't hesitate to call 0800 073 8801 for help and support. But, why not take a look at the sections below to see if we've already included the information you are looking for.
Choose A Section
A Guide To Claims For Wrong Medication Negligence By Boots Pharmacy
Boots has a large chain of pharmacies and stores that offer retail services as well as the provision of prescription and over the counter medications. If you have suffered harm due to a Boots Pharmacy wrong medication incident, then you may be wondering whether there is any action that you could take to try and redress the balance.
Here in this guide, we provide a wealth of information about the duty of care pharmacists have towards those using their services for medicines. Included in the sections below is useful information about pharmacy compensation claims, such as what kinds of wrong prescription consequences could be suffered by affected parties, as well as giving examples of different types of pharmacy negligence cases that could lead to compensation.
In addition to this is information regarding the kind of payouts that could be appropriate for an injury or illness caused by wrong medication, as well as guidance on retaining the services of a medical negligence lawyer without having to pay for their services upfront.
What Are Wrong Medication Negligence Claims?
Making a claim for compensation for the harm you've suffered due to being given the wrong prescription could mean you are claiming against various different parties, depending on who it was that gave you the wrong prescription.
If, for example, your GP was at fault as they gave you a prescription for the wrong medication for an ailment, then you could be eligible to make a medical negligence claim against your GP if you were harmed by such negligence.
To make a Boots Pharmacy wrong medication claim, however, you would have to prove that it was the negligence of the pharmacist or pharmacy that caused you to suffer harm. This could be due to a pharmacy mix-up between your prescription and someone else's, or it could be due to an error with your own prescription, such as being given the wrong medication, or the wrong instructions for a prescription.
It could be useful for you to know that there is a restriction as to how long you could have to make such a claim. A medical negligence claims time limit of three years could apply to your case, which means you'd have only 3 years to make a claim for prescription error. This limitation period would usually begin from the date you were aware that the pharmacy negligence you'd experienced had caused you to suffer avoidable harm.
There are some exceptions to this limit, however. If you are claiming on behalf of a child, or you lacked the mental/physical capacity to claim for yourself at the time, please call us, and we'll check to see if you could still be eligible to make a pharmacy compensation claim.
What Duty Of Care Does A Pharmacy Have?
A pharmacist has a duty of care to offer services to their patients that meet certain standards for the safe supply of medicines.
According to the General Pharmaceutical Council, there are several standards that pharmacists should live up to in order to offer patients a safe effective service.
These include:
Communicating effectively
Using professional judgement
Working in partnership with other professionals
Developing, maintaining and using their professional skills and knowledge
Behaving professionally
Respecting a patient's privacy and confidentiality
Demonstrating leadership
Speaking up when they are concerned or when something goes wrong
Providing person-centred care
It could, therefore, be argued that a pharmacist's duty of care could go beyond simply spotting obvious prescription errors. Pharmacists could also be expected to spot potential risks to patients and they could also be expected to intervene if they consider there to be a risk to patient safety.
In terms of the duty of care a pharmacy has towards its clients, the safe provision of services could be considered to include hiring competent and fully trained and experienced staff, ensuring there are robust procedures for the safe transportation, handling and storage of medications, as well as protocols for safe dispensing and administration of prescriptions.
If a pharmacist or a pharmacy fails in their duty of care towards a patient, and the patient is harmed because of this failure, this could be considered clinical negligence. If this happens to you at a Boots Pharmacy, please do not hesitate to call us for advice and support on pharmacy compensation claims.
What Happens When A Pharmacist Makes A Mistake?
While human error could occur in almost any job, if it happens in a pharmacy it could cause severe harm to a patient. This is why there should be safety measures in place to ensure the safe dispensing of medications. These could include barcode scanning, safer labelling procedures, robust stock checking and control measures and more.
If these fail, and you are given the wrong medication by a pharmacy, you should immediately notify the pharmacy, and you should also consider seeking urgent medical advice to ensure that you have not suffered harm.
Leading from NHS England's safety improvement objectives from 2014/15, agreements were put in place for reporting pharmacy error.
Each pharmacy has a duty to report such errors to the NRLS – National Reporting and Learning Service. They could do so through their own head office's reporting system or via another organisation, which could include the National Pharmacy Association.
How Do I Complain About A Prescription Error By A Pharmacy?
In the first instance, after seeking medical advice for pharmacy wrong medication, you may wish to report the incident to the pharmacy itself. It could be a good idea to put your claim in writing. You could also complain to the NHS itself, via NHS England's complaints division, details of which can be found here.
If you are concerned about serious unprofessional behaviour, dispensing errors, fraud, dishonesty or more, you could also complain to the General Pharmaceutical Council. Their details can be found a the bottom of this guide.
Liability And Fault In Wrong Medication Negligence Claims Against Pharmacies
Making a claim for the medication negligence would mean you'd have to prove who is at fault and who could be liable for the harm that you've suffered.
In some cases, you could be claiming against:
Your GP – If they have issued the wrong prescription for the medication.
The NHS – If it is an NHS service that has issued the wrong prescription or wrong medication, you could be claiming against the NHS.
The Pharmacist – If the pharmacist is negligent, this could be considered medical negligence and you could issue a claim against them.
Private Clinics – if you have experienced prescription negligence from a private clinic, you will be claiming against the clinic.
To work out who could be liable for your wrong medication claim, it might be a wise idea to get an assessment of your case by a knowledgeable advisor. We could offer free reviews of pharmacy compensation claims so why not get in touch?
What Are The Effects Of Wrong Medication By A Pharmacy?
There could be a wide variety of different effects caused to patients because of wrong medication negligence. Examples could include:
Overdose – If you are given too high a dosage of medication or the wrong instructions for taking medication, then this could cause you to suffer an overdose. Not only could this cause breathing difficulty in some cases, but it could also cause issues such as organ damage.
Under medication – if you are given the wrong dosage of medication in terms of it being too low then this could cause a medical condition not to be treated effectively, which could cause a longer recovery period, or in some cases could cause a patient to require more invasive treatment than they would have needed if they'd been taking the right dosage of medication.
Drug interactions – Some drugs interact dangerously with others. This is why there are usually checks in place at GPs and other healthcare providers to ensure medications that interact are not prescribed together. If a pharmacy wrong medication incident leads to a drug interaction, this could cause severe consequences.
Types Of Pharmacy Negligence
There could be a wide variety of incidents that could be classed as pharmacy negligence.
Examples could include:
The wrong dosage – if the wrong dosage is dispensed (either too low or too high) then this could cause patient harm.
Wrong instructions – if a pharmacist's instructions are incorrect on the medication packet, then the patient could take too much/too little medication, or they could take doses too close together or too far apart.
Mix up of medication –  The mix-up of medication – medication mixed up with one that has a similar sounding name.  If this happens, this could cause harm to a patient.
Mix up of prescription – If a customer is given someone else's prescription in error, and they do not notice the error, this could cause them to suffer harm.
Whatever type of pharmacy negligence you have suffered, whether it is described above or relates to another incident concerning the wrong medication, please do not hesitate to call us for advice and support on pharmacy compensation claims.
Wrong Medication Compensation Calculator – Updated July 2021
Are you considering making a claim for compensation but are not sure how much compensation could be appropriate for your specific injuries? To help you with this, we have produced below an alternative to the standard personal injury claims calculator you could find on some pages. We feel that this alternative offers a good snapshot of the kind of compensation payout you could receive. Amounts contained in the table below have been taken from the Judicial College Guidelines, and we have tried to use injuries that relate to this type of claim.

| Type of injury | Notes | Settlement Bracket (Approximate) |
| --- | --- | --- |
| Toxicosis (Severe) | Cases here could include those where there was a hospital admission which may have led to the injured party having to stay in hospital for weeks. Pain would have been severe and there would also have been vomiting, fever and diarrhoea. Long-term consequences could include problems with the function of the bowel, IBS, and issues with the injured party being unable to work. | £36,060 to £49,270 |
| (Short Lived) Serious Poisoning | Vomiting and diarrhoea could last somewhere between 2-4 weeks, with longer term issues concerning the injured party's sex life, food enjoyment and function of the bowel. | £8,950 to £18,020 |
| Poisoning (Less severe) | Where there was serious discomfort, cramping tiredness and more. However, there would likely be a recovery in full within one to two years. | £3,710 to £8,950 |
| Poisoning | Days or weeks of symptoms such as cramping, pain and diarrhoea. | £860 to £3,710 |
| Kidney damage | Where natural function could be lost or where there could be a significant risk of UTI in the future. | Up to £60,050 |
| Bowel damage | Cases where the impairment of function has led to an inability of the injured party to work, and could limit what they can eat. | £41,850 to £65,440 |
If, however, you do not see the injuries you've suffered in this table, we could offer you some guidance on the amounts you could receive over the phone. However, it could be useful for you to know that your claim would not be valued until you had undergone a medical assessment. This would have to be conducted with an independent medical expert. From this, a medical report would be written by the medic, detailing your condition and your prognosis. This report would be used to give a value for your claim.
Examples Of Special Damages In Negligence Claims
It is not just the pain and suffering of the injuries you've sustained that could be compensated for in pharmacy compensation claims. You could also receive compensation for losses sustained or costs incurred as a direct result of your injuries. Some examples of these special damages could include:
Care costs – You might have required care at home to help you with washing/dressing etc if you were unable to do such things yourself. If so, care costs could be included in your claim.
Medical expenses – If you have paid for counselling or prescription costs as a direct result of the harm you've suffered, for example, these costs could also be covered.
Travel expenses – Whether you have had to pay for transport to work as you could not drive for a time because of your injury, or you've had to pay for transport to hospital appointments or to visit your lawyer, these costs could form part of your claim.
Wage loss – If you have taken time off work in order to recover from your injury, you might have lost out on some of your income. If so, loss of income (both actual and projected) could be included within a medical negligence claim.
How Accident Claims UK Could Help You
Here at Accident Claims UK, we could answer your questions about making a Boots Pharmacy wrong medication claim, and we could even provide you with a lawyer from our panel to help you begin such a claim. No matter whether you have suffered harm from clinical negligence by being given the wrong instructions for a prescription, or you've been given the wrong medication entirely, we are here to help you get the compensation you deserve.
You may be wondering why you should choose to work with us on your pharmacy negligence claim. Some of the benefits of working with us could include:
We don't charge you for advice. If you were to call us with a question regarding your medical negligence claim, we would do our best to give you the information you need without charging you for it.
We could offer a free assessment of your case. Checking your eligibility to make prescription negligence claims could be something we could also offer without charge.
You wouldn't be under any obligation to use our services if you called us for advice or an assessment of your case.
Our advisors are trained to provide an excellent level of customer care.
We have helped many claimants successfully begin claims for compensation.
We could connect you with a No Win No Fee solicitor if we believe you could be eligible for compensation.
Our previous clients have attested to our fantastic service and have given us excellent reviews.
If you have any questions about our services, we will be happy to explain how the process works to you over the phone.
No Win No Fee Claims For Wrong Medication Negligence
Claiming compensation can be taxing, and there could be a lot of paperwork involved. Getting someone to help you with this could be a wise idea. A medical negligence lawyer could take much of the paperwork off your shoulders and could advise you on any settlement offers you may receive. They could advise you on whether an offer could be worth taking or whether you could fight for more compensation.
You may assume that getting a medical negligence solicitor to help you would involve paying them upfront. However, this would not have to be the case if you chose to work with a No Win No Fee lawyer. Claims like this work via a Conditional Fee Agreement, where you would sign a document promising to pay your lawyer a percentage of your eventual settlement. If you are concerned that this might mean you'd lose all of your settlement on legal fees, you could be pleased to know that the amount your lawyer could request could not be more than 25% of your total compensation payout.
We know you might have further questions about making No Win No Fee pharmacy compensation claims. If you do, we would be happy to answer them. You can contact our team at any time for advice.
Contact Us To Start A Pharmacy Claim
Would you like to begin a medical negligence claim for compensation right away, or do you have questions regarding your eligibility or anything else about the claims process? If so, we have made it easy to get help and support. You can reach the Accident Claims UK advisors by telephone, on 0800 073 8801, via the Live Chat feature on the site, through our contact form, or via e-mail on office@accidentclaims.co.uk. No matter how you get in touch with us, we're always ready and willing to help you.
Pharmacy Compensation Claims –  FAQs
How do pharmacy compensation claims work?

To be entitled to seek compensation you'll need to show that medication errors or other types of negligence by a pharmacist has caused you to suffer. The amount of compensation you could receive will be based on the severity of your suffering. Personal injury lawyers could help a patient seek compensation for any suffering.
What is negligence in a pharmacy?
There are many different mistakes that could be classed as negligent within a pharmacy. Some examples include not being given the correct medication, being given the wrong dosage, being given the wrong instructions or being given a drug that you're known to be allergic to.
What happens when a pharmacist makes a mistake?
In some cases, nothing bad will happen at all. However, it is possible for the patient to suffer an adverse reaction if they receive the wrong drug or an incorrect dosage. Furthermore, a patient's underlying condition could worsen if they don't receive the medication that was prescribed by their doctor.
Can you sue if a pharmacy gives you the wrong prescription?
Medication errors don't automatically entitle you to claim compensation. To be eligible to take legal action against the pharmacy, you would need evidence that their mistake led to you suffering. For instance, you may be eligible to claim if you suffered an adverse drug reaction or if your underlying illness was made worse due to a lack of treatment.
References
General Pharmaceutical Council Website – You can find lots of resources on this site that relate to the duty of care that pharmacists have towards their customers.
Pharmacy Inspections – If you'd like to find out the results of a pharmacy inspection, you can use this site.
Making A Complaint – NHS – This page covers what you need to do if you are considering making a complaint about an NHS prescription.
GP Wrong Prescription Claims – Here, we offer guidance and support if you wish to make a claim against your GP.
Clinical And Medical Negligence Explained – Our general guide on medical negligence might be of interest too.
Thanks for reading our guide on Boots pharmacy compensation claims.