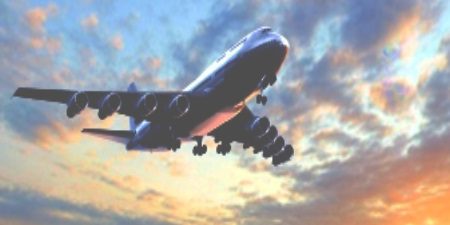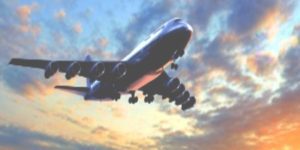 For most people, a holiday is something that they look forward to throughout the entire year. They spend months and months planning where they are going to go and even longer saving the money for their exciting trip. However, this can quickly turn sour if they are injured during their flight. This is especially the case if you are injured while travelling to your holiday destination. While we cannot reverse what happened to you, what we can do, if the injury was due to negligence is help you to get the compensation that you deserve for the accident you have been involved in.
We have helped many people throughout the United Kingdom to secure compensation for accidents and injuries that happen in almost all places. This does not only include plane crashes but a wide range of other accidents and injuries as well. In this guide, will provide all of the information that you need to know if you have been injured on a Norwegian Air flight specifically and you can call 0800 073 8801 to clarify anything with us. It's important to remember that we can help you to make a claim no matter what company you were flying with when the accident occurred though. You will find plenty of other guides on all of the major airlines on our website. However, if you have been injured in a Norwegian air flight accident, continue reading to find out everything that you need to know about making this type of personal injury claim.
Select A Section
A Guide To Claims For Norwegian Air Injuries And Accidents
Norwegian Air is the largest airline coming out of Norway. It is a low-cost airline and is the third largest low-cost carrier in Europe, falling only behind Ryanair and EasyJet. It transports holidaymakers all over the world. Not only does it serve the United Kingdom but it has a high-frequency domestic flight schedule within Finland and Scandinavia, as well as serving popular holiday destinations like the Canary Islands and the Mediterranean. While flying is the most safest form of transport, there is no denying accidents could happen, on the aircraft itself – as there is always the potential for something to go wrong. If you have been the victim of such an accident, we can help you get the compensation you deserve and in this guide, we will reveal everything that you need to know about doing so. We will talk about some accidents that could happen on airplanes. This includes the likes of trolley injuries and accidents, hot drink accidents, and much more. Not only this, but we will talk you through the claims process and we will explain what you need to do to make sure that you receive as much compensation as possible for your case. We also tell you about the service that we provide, and this includes information on the payment structure that provided solicitors operate to, as well as giving you an insight into the level of compensation that you might be entitled to.
What Is A Norwegian Air Flight Accident?
When an accident happens on an airplane, we often tend to think about plane crashes and serious incidents like this. However, there are so many different flights travelling around the world every day and there are so many different accidents and injuries that could potentially happen on these planes. These could include injuries of a serious nature as well as minor injuries. For example, accidents include situations whereby passengers have been injured because a hot drink has been spilled on them accidentally by the steward and has caused a burn injury. This also includes accidents involving trolleys, as well as slips trips and falls, and also accidents and injuries that have happened while getting on and off the plane. When it comes to making a case for compensation, it is simply about proving that you are not to blame for what happened to you and that Norwegian Air had a responsibility to you and breached this due to negligence and caused you a direct injury as a result. If it can be proven that your injury was due to negligence of the airline then call us to see if you can pursue a claim for compensation.
Time Limits To Make A Norwegian Air Flight Accident
A lot of people do not realise that there is a personal injury claims time limit in place. They assume that they have all the time in the world to get the compensation that they may be entitled to. Unfortunately, this is not the case, and a lot of people could potentially have missed out on compensation because of not being aware of this. When it comes to making a personal injury claim, the time limit is usually three years. However, this limit can be reduced depending on the circumstances of your case. For example, if you are going to be making a claim under the Montreal Convention, you will only get two years. Call us to see how long you have in order to make a claim so as you do not exceed in the time limits in your case.
What Rights Do You Have When Flying From The UK?
When flying from the United Kingdom, you are protected by a number of different regulations that are in place. This includes the Montreal Convention, which is something we will explain in further detail in the next paragraph. There are also a number of other rules and regulations that are in place too. This includes the package holiday regulations that were brought into place. These regulations make it much easier to claim if you have been injured while on a package holiday. Instead of going directly to the airline, you will likely be able to claim through the package tour company that you have booked your holiday through. This makes the process much more straightforward.
How Does The Montreal Convention Affect Passenger Rights?
As mentioned in the previous paragraph, one of the pieces of legislation that is in place is the Montreal Convention. This piece of legislation deals with international airspace and travellers' rights in this regard. Therefore, it is not applicable if you are taking a domestic flight. The Montreal Convention enables you to make a claim if you have been injured while in international airspace. It also covers the likes of baggage claims and travel disruption.
Ways People Could Be Injured On A Flight
There are many different ways that people could potentially get injured while they are on a plane. In the upcoming sections,  we will take a look at some in more detail. If you cannot find the injury that you have experienced in the upcoming sections, please don't worry, as you could still make a Norwegian air flight accident claim. We have simply provided this information so that we can give you some examples.
Scalds And Burns That Could Be Caused By Spilled Hot Foods Or Drinks
It is very possible for burn injuries to happen if hot food or hot drinks are spilled on passengers. There is nothing worse than spilling a drink on yourself when you are flying, as you have to sit there feeling uncomfortable for the rest of the flight.  However, this could become a lot worse if a steward has spilled a hot drink on you, as it has caused severe burn injuries. This type of potential Norwegian airlines personal injury claim does not only relate to cases whereby people have had drinks dropped onto them but passengers could also make a claim if you have been served something that was way too hot.
Claiming For Injuries To A Disabled Passenger Caused By Negligence
You might also be able to make a claim if you have been injured as a disabled passenger. If you or a loved one is flying and have a disability, it is recommended that you give the airline at least 48 hours notice so that they can make sure that you have the assistance that you require. Despite this, if the airline has acted negligently and this has resulted in you suffering an injury you may be bale to make a claim. There are ways this could happen, for example, you could be injured because the airline crew did not provide your necessary medication during the flight or because they did not secure you in your seat correctly.
Injuries That Could Be Caused By Service Cart And Trolley Accidents
We could also help people to make claims for injuries that have happened because of the service carts and trolleys that are used on airplanes. A lot of people do not realise just how damaging these trolleys can be. They are exceptionally heavy and they need to be handled with caution. If a member of the cabin crew does not use the brake mechanism or they do not look where they are going when they are using the trolley, this could quite easily cause a trolley injury and often these injuries are more severe than a lot of people realise.
Claiming For Injuries That Could Be Caused By Tripping And Falling Over In A Plane
You could possibly also be able to make a claim if you have suffered a slip, trip, or fall injury while on the plane which was not your fault but the fault of an airline. Slips, trips, and falls are very common and we have handled many of these cases. The key is being able to prove that you did not slip because of your own clumsiness but rather because of a mistake that was made by the airline. This could happen while you were on the plane or it could have been while trying to get on or off the plane.
Items Falling From An Overhead Storage Bin Or Locker
We might also be able to help you to make an aviation compensation claim if you have suffered a Norwegian Air flight injury because something has fallen on top of you out of the overhead locker due to it not being secured correctly during takeoff and landing. If you are injured because a member of cabin crew has not secured the locker for takeoff, or landing please call us to see if you have eligibility to make a claim.
Injuries Which Could Occur During Unexpected Turbulence
We could potentially help people to get compensation for injuries that have happened because of unexpected turbulence during the flight. While it is natural to expect that you could experience turbulence while on any plane, is also important to make sure that the correct procedures are followed for your safety. For example, when there is turbulence, food and drink cannot be served and everyone needs to remain in their seats with their seat belts fastened. If this has not been followed it could be quite easy for an accident to occur. Call us today to see if you have grounds to pursue a claim for your injuries.
Claims For An Allergic Reaction To Food On A Flight
We also have a lot of years of experience when it comes to helping people make claims for food poisoning or food allergies. If you have suffered food poisoning because of something that you ate while in the aircraft, and it can be medically proven we may be ale to help you to claim. While most people only suffer mild food poisoning, there have been cases whereby people have experienced life-threatening injuries because of the food that they have eaten. No matter how severe your food poisoning is, we can ensure that you get the compensation you are entitled to.
Injuries That Could Be Caused By Damage To Your Seat
We could potentially also help you to make a Norwegian Air flight accident claim if you had an injury on the flight that has happened because the cabin has not been looked after properly. Some of these incidents tend to relate to the seats that are used on the plane. If something has snapped and there was a sharp edge, this could easily cut you. Other injuries could happen because of broken armrests and whereby a problem with the chair's mechanism for moving backward and forward has caused an injury.
Personal Injury Claim Calculator
When making a personal injury claim, one thing almost everyone wants to learn is what amount of compensation a successful claim is going to receive. However, it is almost impossible to tell you exactly how much money you are going to receive. This is due to the fact that no one will know how much money you're going to get until you are awarded it. This is because all cases are completely different and are handled on an individual basis to ensure that a fair amount is awarded at all times. You may be a bit perplexed by this because you might have seen a personal injury claims calculator online that has claimed to be able to tell you exactly how much money you are going to get if you go ahead and claim. However, these usually come with disclaimers that these are not likely to be the actual sum you end up with.
A wise thing to do is to take a look at the different Norwegian Air personal injury claims that have been made in the past that are similar to yours and the circumstances that you have experience. This will help to offer you a good insight into the level of compensation that you may be able to receive. In the table below we have used guidelines set out by the Judicial Court. However, if you can not see the exact injury that has happened to you, please do not wait – just get in touch with us and we will be happy to advise further.

| Type of Injury | Severity | Amount | Information |
| --- | --- | --- | --- |
| Head Injury | Minor brain or head injury to moderate brain damage. | Up to £219,070 | Brackets start at brain damage being minimal, good recovery will be made to concentration and memory effected, work life affected, intellectual deficit, a personality change, an effect on sight, speech and senses with a significant risk of epilepsy. |
| Neck Injury | Minor to Moderate | Up to £38,490 | Brackets starts at soft tissue damage with recovery in 3 months to accelerated and/or exacerbated a pre-existing condition, permanent nuisance symptoms, wrenching-type injury and disc lesion of the more severe type. The top end of this brackets includes included chronic conditions, usually involving referred symptoms to other parts of the anatomy. |
| Shoulder Injury | Severe | £19,200 to £48,030 | Significant disability leading to neck and arm pain. |
| Arm Injury | Simple Fractures | £6,610 to £19,200 | Simple fractures of the forearm. |
| Hand Injury | Moderate to Serious | £5,720 to £61,910 | Starting off at soft tissue damage, crush injury, laceration, deep wounds to significant impaired function, permanent disability, to reduced capacity, loss of grip, amputation of fingers and possibly palm. |
| Hip/Pelvis Injury | Moderate | £12,590 to £39,170 | Hip replacement, hip/pelvis surgery, to significant pelvis/hip permanent disability. |
| Leg Injury | Less serious leg injuries to severe leg injuries. | From £17,960 to £135,920 | Brackets start as simple leBrackets start as simple leg fractures, leg will be left with metal implant and/or defective gait, a limp, impaired mobility, sensory loss, discomfort, to imperfect union of fractures, muscle waste, serious compound fractures resulting in instability multiple fractures, effect on employment.g fractures, leg will be left with metal implant and/or defective gait, a limp, impaired mobility, sensory loss, discomfort, to imperfect union of fractures, muscle waste, serious compound fractures, multiple fractures, effect on employment. |
| Knee Injury | Moderate | Up to £26,190 | Brackets include twisting, bruising, continuous discomfort to dislocation, torn cartilage, mild future disability. |
| Ankle Injury | Modest Injuries | Up to £13,740 | Undisplaced fractures, twists, sprains, ligament injuries. |
| Foot Injury | Modest to Serious | Upto £39,200 | Simple metatarsal fractures, ruptured ligaments, puncture wounds to metatarsal fractures resulting in permanent, deformity, risk of fusion surgery to severe injury to a foot or heel. |
Damages And Costs You Can Be Compensated For
When it comes to making any sort of personal injury claim against Norwegian Air, it is important to understand what it is that you are going to be claiming for, as this is the only way you can make sure you get the full amount of compensation that is available to you. When claiming for accidents and injuries that happened on a flight, you will first be able to claim for the injuries that you have sustained. The amount of compensation that you are rewarded for this will be determined based on the medical report that your doctor puts together. This will outline the severity of your injury and the treatment that has been required. Aside from this, you will also be able to claim any out-of-pocket expenses that you have experience because of what happened to you. Common examples of this include medical costs, loss of income, and counselling expenses.
No Win No Fee Flight Accident Claims Against Norwegian Air
One thing that we are extremely proud of here Accident Claims UK is that our provided lawyers work to a no win no fee agreement. If you have never heard of this before, it simply means you will only have to pay for the legal service that you receive if it is a successful one. Therefore, if the provided lawyer does not manage to secure any compensation for you, you will not have to pay for their services. This is important because it gives you peace of mind. You know that making a claim with a personal injury lawyer is not something that is going to leave you out of pocket and this is very important because it is something that a lot of people naturally worry about.
How Our Flight Accident Claims Experts Can Help You
You may be wondering why Accident Claims UK is a wise choice for you out of all the different personal injury claim companies that are available today. We have already explained that we provide lawyers working on a no win no fee service, which we believe is the only way to go about such claims. Not only this, but we also care about our customers and we want them be able to focus on themselves and the recovery, whilst we focus on getting them the maximum compensation that is achievable. As you can see from the feedback that we have received, we have a great success rate and we have helped many people with lots of different types of injuries and accidents.
Contact Us
If you are ready to make a claim or you have any further questions about doing so please do not hesitate to get in touch with us today. The number you need is 0800 073 8801. Plus, as you can see from the table below, we make the claim process as easy as possible.

| | | |
| --- | --- | --- |
| Contact our team by email, phone, or post. | Our team will assess your claim. | Once you are ready, we can then start your claim. |
Related Holiday Accident Claims Guides
We hope that this guide has been helpful for anyone looking to make a personal injury claim. However, if you need further information, the guides below may be of use to you.
Accidents occurring on holidays – General information on holiday claims.
TUI Packages Holiday Accident Claims – How to claim – Booked a package? Here's the information you need if injured on holiday.
Edited by Mel.