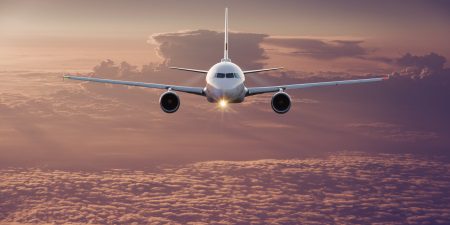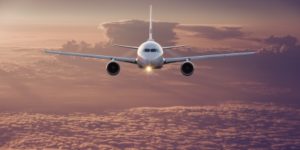 On this web page, you will read a guide to making a personal injury claim if you have suffered an injury or illness while being on a Thomas Cook flight. Within it, we will cover examples of accidents that could lead to injury or illness that may potentially happen on a flight if health and safety procedures are not followed or implemented correctly. We have also included how to begin the claims process, how our No Win No Fee service works and compensation amounts for certain injuries and illnesses.
Every claim is different, so we may not cover every aspect of your own situation in this guide. If you do need additional information, one of our claims team will be happy to provide you with it. You can call them on 0800 073 8801.
Select A Section:
A Guide To Personal Injury Claims On Thomas Cook Airline
This guided has been produced if you have suffered any harm while being on a Thomas Cook flight, it will equip you with the knowledge you may need, in order to start making logical decisions and choices about your own claim. The guide begins by covering some background on the legal aspects of your claim. This will include a basic definition of a claim, the time limits for making a claim that will apply, and an examination of how you could be eligible to make a claim. We also go over your rights as a passenger, and how the Montreal Convention guarantees these rights.
The next part of this guide, will move on to take a look at examples of types of accidents and illnesses that could potentially happen and how an airline may be liable. We go over each of these examples of accidents in their own sections.
In the last part of this guide, we cover the financial aspects of the claim. This will include a table that details typical compensation amounts for types of injuries. We also provide a list of all of the most commonly awarded types of damages that your claim could comprise of. Finally, we introduce our no win no fee service for you to have your claim processed through.
If you have questions about any of the sections of this guide, or need information that hasn't been included, then please speak to one of our claim advisors, who will be able to help you.

What Is A Thomas Cook Airline Accident?
An accident on any aeroplane is an unexpected event that could cause injury and damage. For this guide we are not discussing plane crashes we are talking about accidents that could happen embarking or disembarking a aeroplane or during a flight. In this guide, we will be covering these kinds of incidents, rather than plane crashes. The important thing to remeber is that accidents that will qualify for compensation will be those incidents that could habe been prevented which have caused avoidable injuries. In order to pursue a claim for an accident on an aeroplane the airline or its staff will have been responsible in some way.

Is There A Time Limit For Making An Airline Injury Claim?
In order to be eligible to claim compensation, you must be ready to start making your claim within the personal injury claims time limit. The limit that applies depends upon the circumstances of your claim, as we show in the table below.
| Claim Circumstances | Applicable Time Limit |
| --- | --- |
| Illness or injury on a flight booked as part of a package holiday booked in the UK by a UK tour operator. | 3 years may vary |
| If you are leveraging the Montreal Convention to make a claim for an accident on an international flight. | 2 years may vary |
Does My Accident Qualify For Compensation?
In order to qualify for compensation for any injuries suffered on an aeroplane then the airline must be partially responsible for what has happened. Airlines and their staff owe a duty of care to passengers that are using their service. If this duty of care is breached and an accident happens which leads to an injury or illness then the victim may be eligible to make a claim for damages.

Your Air Passenger Rights Explained
You need to understand that you have certain rights that protects your ability to make an aviation compensation claim, and these include:
The right to be compensated for delays and cancellations.
The right to be compensated for physical harm.
The right to be compensated for damage to property.
The right to be paid an interim settlement in the case of financial hardship.
An airline must, by law, provide you with a written copy of your rights before you fly. You can learn more about your rights at this link:
The Montreal Convention And Air Accident Claims
If you are flying in international airspace, then the Montreal Convention applies. This provides a framework for ensuring that passengers have rights, even when on a plane that is flying outside of any national jurisdiction. You can find more information about your rights when in international airspace at this link:
Examples Of Causes Of Potential Injuries On Commercial Flights
There are different ways passengers could be potentially injured through accidents on flights. For example:
Burns and scalds.
Disabled passengers injured by improper care.
Service trolley accidents.
Baggage and luggage related accidents.
Food-related illnesses and allergic reactions.
Slips, trips and falls.
In air turbulence causing injuries.
We will discuss each of these in their own section below.

I Suffered A Hot Drink Burn On A Flight, Could I Claim?
The cabin crew are trained to serve people in the tight confines of the plane safely. If they fail to do so, and you are burned by spilt hot drinks or food due to negligence of the cabin crew, then you could have a valid reason to make a claim.

Disabled Passenger Rights
Airlines now train their staff to be able to accommodate passengers who have disabilities, at certain points of the journey disabled passengers have the right to help and assistance. This is a legal right that the airline must provide you with. All customer-facing airline staff are trained in handling disabled passengers. If the airline fail to assist a disabled passenger or cause an injury due to negligence, not taking due care and attention and the passenger is injured then the airline may be liable for the suffering. You can read the UK Government information for disabled passengers at this link:
UK Government information for disabled passengers

Have You Suffered A Service Trolley Accident?
The cabin crew are expected to serve passengers from the service trolley safely. They are trained in doing this. If you have suffered an injury because the cabin crew have accidentally hit you with the service trolley, or the trolley has been left in a hazardous place and caused you to injure yourself or the cabin crew have forgotten to apply the breaks and it has crashed into a passenger causing a crushing injury then a reason to claim may apply.    
Who Is Liable For My Fall Injury On A Plane?
Slip trip and falls are common types of accidents no matter the environment. They can be caused by hazards such as:
Unstable boarding steps.
Water on the floor of the bathroom of a plane.
Passenger luggage left in the aisles.
The service trolley being left in an inappropriate place.
Spilt food on the floor of the plane.
If you have suffered a slip, trip or fall while on a Thomas Cook flight due to the negligence of the airline call one of our advisors who will be able to tell you if you are eligible to pursue an airlines claim for compensation.

Airplane Injuries Caused By Falling Overhead Luggage
If you are injured by falling luggage from the over head storage compartments due to the cabin crew not ensuring that such over head bins were secure before taking off or landing call our team to see if you could pursue a claim for your injuries. Injuries that could potentially happen due to falling over head luggage could include; head injuries, soft tissue injuries, neck injuries, cuts and laceration but to name a few.

I Was Injured During Turbulence, Who Is Responsible?
Turbulence on an aeroplane is due to the weather. Accidents leading to injuries caused by the weather alone, are not a valid reason to pursue a claim for compensation. However, the flight crew and cabin crew must follow certain procedures instances of turbulence, such as:
Warning passengers of upcoming turbulence.
Ensuring that the bathrooms are not being used.
Making sure everyone has fastened their safety belt.
Getting passengers to return to their seats.
Suspending inflight services.
If you have suffered an injury due to the cabin crew or flight crew not following safety procedures when there is turbulence call Accident Claims UK to see if you have grounds to pursue a claim for damages.

Can I Claim Compensation For Food Poisoning On A Flight?
Every airline is legally obligated to serve safe, and hygienic in-flight meals, snacks and drinks. If you have suffered food poisoning due to food you have been served on a flight we always recommend you have your illness diagnosed by a doctor.
All packaged food must clearly state the 14 main allergens if they are contained within the food, and the cabin crew must be able give correct dietary information related to the food served in flight if they are asked about it. If allergen content is not disclosed in these situations, and an allergic reaction is the result, the passenger who suffered the allergic reaction could possibly be able to make a claim.

Can I Claim If I Was Injured By My Seat?
The seat of an aircraft is considered to be part of its safety equipment. Seats should be regularly inspected as part of safety checks. The safety belt anchors to the seat, preventing injuries in mild collisions, as well as during periods of in-flight turbulence. If you suffer an injury due to a faulty or damaged seat, and are not sure if you would qualify for compensation the easiest way to find out is call us today and take advantage of our free consultation with no obligation.

Accident Personal Injury Claim Calculator
You may be able to locate an online personal injury claims calculator, that could give you a rough idea of the level of compensation that you might receive as a result of a successful claim. Alternatively, you can look up your injury in the table below, and you will be able to see the range of compensation that your claim may be valued at. Please note that these figures are for the injury plus pain and suffering they do not take into consideration any personal losses.
| Type of Injury | Severity | Amount | Information |
| --- | --- | --- | --- |
| Head Injury | Minor brain or head injury to moderate brain damage. | Up to £219,070 | Brackets start at brain damage being minimal, good recovery will be made to concentration and memory effected, work life affected, intellectual deficit, a personality change, an effect on sight, speech and senses with a significant risk of epilepsy. |
| Neck Injury | Minor to Moderate | Up to £38,490 | Brackets starts at soft tissue damage with recovery in 3 months to accelerated and/or exacerbated a pre-existing condition, permanent nuisance symptoms, wrenching-type injury and disc lesion of the more severe type. The top end of this brackets includes included chronic conditions, usually involving referred symptoms to other parts of the anatomy. |
| Shoulder Injury | Severe | £19,200 to £48,030 | Significant disability leading to neck and arm pain. |
| Arm Injury | Simple Fractures | £6,610 to £19,200 | Simple fractures of the forearm. |
| Hand Injury | Moderate to Serious | £5,720 to £61,910 | Starting off at soft tissue damage, crush injury, laceration, deep wounds to significant impaired function, permanent disability, to reduced capacity, loss of grip, amputation of fingers and possibly palm. |
| Hip/Pelvis Injury | Moderate | £12,590 to £39,170 | Hip replacement, hip/pelvis surgery, to significant pelvis/hip permanent disability. |
| Leg Injury | Less serious leg injuries to severe leg injuries. | From £17,960 to £135,920 | Brackets start as simple leBrackets start as simple leg fractures, leg will be left with metal implant and/or defective gait, a limp, impaired mobility, sensory loss, discomfort, to imperfect union of fractures, muscle waste, serious compound fractures resulting in instability multiple fractures, effect on employment.g fractures, leg will be left with metal implant and/or defective gait, a limp, impaired mobility, sensory loss, discomfort, to imperfect union of fractures, muscle waste, serious compound fractures, multiple fractures, effect on employment. |
| Knee Injury | Moderate | Up to £26,190 | Brackets include twisting, bruising, continuous discomfort to dislocation, torn cartilage, mild future disability. |
| Ankle Injury | Modest Injuries | Up to £13,740 | Undisplaced fractures, twists, sprains, ligament injuries. |
| Foot Injury | Modest to Serious | Upto £39,200 | Simple metatarsal fractures, ruptured ligaments, puncture wounds to metatarsal fractures resulting in permanent, deformity, risk of fusion surgery to severe injury to a foot or heel. |
To get an even more accurate estimate of how much you might be able to claim in your own case, speak to one of our claims team today.

What Effects Of An Accident Can I Claim Compensation For?
The list below gives an answer to the question, what can I claim for a flight accident? You will find many of the most commonly claimed for types of damages in the list, including both general and special damages.
General damages:

Loss of quality of life.
Permanent or long-term disabilities.
Long recovery period.
Pain and suffering.
Psychological damage.
Shock and trauma.

Special damages:

Loss of prospects in the future.
Loss of your current earnings.
Medical fees.
Care costs.
Travel costs.
Speak to one of our claim advisors, who will be able to tell you which types of damages will apply in your own case.

No Win No Fee Personal Injury Claims Against Thomas Cook Airlines
When you use our national No Win No Fee claims service to have your claim processed, we don't charge a fee in the following circumstances:
When we start your claim – no fee.
As we are processing your claim – no fee.
If we fail to win you any compensation – no fee.
There will only be a fee due, when we have received a compensation payment for you. At this stage, we take our fee out of the money we have received for you, and then give what is left to you.

How Our Travel Accident Claims Advisors Can Help You
When you use us as your personal injury specialist to claim in-flight injury compensation, you are assured of the following:
We will aim to get the most compensation feasible.
We will try all that we can to be successful with your claim.
We will keep you updated about the status of your claim in a transparent manner.
We won't use legal jargon, so that we can be sure you understand everything we are doing on your behalf.
Contact Us
Have you been injured on a flight that you booked with Thomas Cook? Do you believe that you have a valid reason to make a claim? If so, speak to one of our claims team on 0800 073 8801. They will walk you through our three-stage new claims process.
| | | |
| --- | --- | --- |
| Speak to a claim advisor via email, web chat or phone. | The claim advisor will evaluate your claim for you. | If applicable, we will begin processing your claim for you. |
Holiday Accident Claims Resources
We have additional guides published on this site, that you might find useful, such as:
How to make package holiday claims
A guide to claiming against Thomas Cook
Additionally, these offsite resources have plenty of relevant info:
UK Government information for disabled passengers
Edited By Mel.