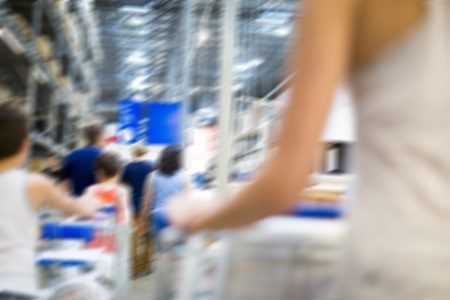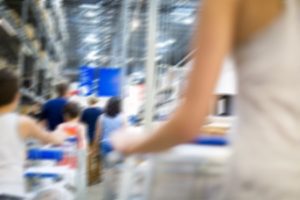 A trip to Ikea is a regular occurrence for some UK shoppers. Offering a huge range of flat pack furniture, fixtures and accessories. Their vast stores offer inspiration to people who are thinking of updating their home interior. Ikea owe all its customers and employees a duty of care to ensure that each store is safe and hazardous free. As with any home furnishing store there could be potential hazards which could cause a person to injure themselves.
Accident Claims UK are here to offer free legal advice to any potential clients who may be thinking of making a claim for an avoidable accident that has caused an injury while in Ikea.  If you'd like to begin a claim today, give us a call on 0800 073 8801.  One of our specialist advisors will answer any question you may have.
If you want to know a bit more first, please carry on reading and we'll provide all of the information you need.
Select A Section
A Guide To Claiming Compensation For An Accident In Ikea
Ikea are a furniture designer and retailer with stores around the world.  Founded in Sweden, they now have 21 stores in the UK.  These stores are vast retail environments with many of their products on display in home-based scenes so that customers can see before they buy.
As well as selling furniture, they sell electrical fittings, fixtures and also offer restaurants for customers who need a break from shopping.
In this guide we'll explain what you should do if you're involved in an accident in Ikea, how to begin a claim and how much compensation you could receive.  Furthermore, we'll cover the types of accidents that could happen, the injuries that might be sustained and how Accident Claims UK can help by offering a no win no fee service.
If, after you've read this guide, you require any further information, please don't hesitate to contact us.  We're happy to offer free legal advice if you're considering making a claim, even if you're not sure whether to claim or not.
One point to note is that personal injury claims have strict time limits applied to them.  For adults in the UK, claims must be filed within 3 years of your accident or knowledge of diagnosis.  For children, the claim can be made by parents, or the child has 3 years from their 18th birthday to file a claim.
So please contact us as soon as possible to avoid missing out on compensation you might be entitled to.

What Is A Retail Accident?
There are different types of accidents that could happen within a retail environment.  This guide will provide examples of accidents leading to injuries that could occur. They include slips, trips and falls, food poisoning, items falling, fork lift truck accidents and allergic reactions.
As you can tell from that list, these accidents don't just involve customers. A claim could be made by staff, customers, visitors or contractors (such as delivery drivers) who are injured in an accident that could have been prevented.
Accidents could happen just about anywhere within a retail store including the entrance, the retail area, the collection area, the warehouse, the restaurant and even within the car park.
It is important to highlight that not all accidents lead to compensation claims. It must be proven that a duty of care was owed, that this duty of care was breached and as a direct consequence an injury or illness occurred.

Health And Safety In Retail Environments
Under different pieces of legislation, Ikea has a duty of care towards its customers as well as its staff.
Staff are protected by the Health and Safety at Work Act and customers are protected by the Occupiers Liability Act 1957 (amongst other pieces of legislation).
For an injury claim to be made, a personal injury lawyer will look to prove all of the following statements:
That the defendant (Ikea in this instance), owed the claimant a duty of care;
That they breached that duty of care (or their staff did); and
The breach was the cause of the accident which led to the claimant becoming injured.
It may be up to a personal injury solicitor to prove how this breach of duty occurred.
If you believe you can answer yes to all 3 of those statements, then you could be eligible to make a compensation claim.  Please contact us to discuss what happened in your case.

Examples Of Retail Accidents Which Could Happen
Accidents leading to injuries could happen anywhere, in any retail store. Here are examples of accidents that could occur;
Trips, slips or falls: These could happen due to damaged flooring, wet floors or stock being left out on the shop floor.  Even if a customer spills something or the floor becomes wet from excessive rainwater being bought into the store, the retailer should clean up any mess as soon as possible and use warning signs to alert customers.
Objects falling: If stock is stacked incorrectly and falls on to a customer, it could cause injuries such as a head injury.
Food poisoning and allergic reactions: This could happen in retail outlets that sell food in restaurants or from vending machines.
In any type of accident in a shop, you should try and photograph the scene of the accident before anything is removed.   This could be used as supporting evidence to back up your claim.

I Suffered A Work Place Accident Working In Ikea Can I Claim?
Health and safety procedures that are put in place by employers to eliminate the risk of accidents in the workplace.  Employers have to follow very strict rules and regulations set of by legislation to maintain a healthy and safe working environment for all. If such important rules are not followed causing an accident to occur which results in an injured employee the employer could be held liable.
Employers could take steps to ensure safety of staff including:
Regular risk assessments of tasks and procedures undertaken by staff.
Reducing risk to staff by providing safety equipment.
Ensuring all equipment used is well maintained.
Ensuring all staff are fully trained in operational and safety methods.
Repairing any faults in a timely manner.
If you've been involved in an accident in Ikea while working there and believe that the company are at fault for your injury, please call us today to discuss making a claim.

I Had A Slip Or Fall, Could I Make A Compensation Claim?
According to the Health and Safety Executive (HSE), slips and trips are the most common type of accident in the retail sector.
Steps retailers can take to avoid slips from happening include:
Not leaving a floor too wet following cleaning. Warning signs should be put out to alert customers to the potential risk.
Ensuring customers can see trailing wires from cleaning machines by using warning signs.
Clear up any spillages quickly and efficiently.
Repair any damage to the floor and keep customers away while its waiting for repair.
If you've been involved in a fall in Ikea in which you have sustained an injury due to a breach in the duty of care, you could be eligible to make a claim.  It'd be a good idea to photograph the scene of the accident before anything is cleared away.  The photograph could be used as evidence to support your claim.

Accidents Involving Forklift Trucks Or Warehouse Areas
Warehouses tend to be large places that store numerous amount of different types of items, some heavy, some light, some bulky often these items may be placed in storage systems that are above employees heads. Due to the size and weight of some items a forklift truck is used to transport and store them.
It is vital that there are safety procedures in place within a warehouse environment due to various risks and hazardous that could be present
Accidents that could occur within a warehouse could include; forklift collisions, storage system collapsing due to damage or being overly stacked, items falling from racking due to being placed incorrectly, tripping incidents due to packaging and items being left within the walking area of the warehouse. Such accidents could lead to very serious injuries.
Racking Collapses And Accidents
There are a couple of places in Ikea where racking is used, in the warehouse area as well as in the customer collection area.
Racking should be sturdy, robust and suitable for the weight of stock that is stored on them.  If a rack is damaged and falls, or partially falls, the weight of the stock falling on to a customer or member of staff could potentially be very serious indeed.
If you've had an accident where racking has collapsed and caused you injuries, please contact us to discuss your options.

Accidents Involving Falling Objects
Objects falling from above and striking somebody could lead to injuries ranging from bruising and soft tissue damage, to serious head, neck or back injuries.  In a retail environment falling objects could include:
Shops signage falling from above.
Stock falling from racking.
Merchandise collapsing.
Merchandise falling following a collision with trolleys, fork lift or pump trucks.
Accidents Or Allergic Reactions In A Cafe Or Food Store
Ikea restaurants have become more and more popular over recent years and are enjoyed by many customers daily.
Food poisoning could lead to illnesses such as E-coli, norovirus and salmonella.  It is caused when food is cooked, reheated, prepared or stored incorrectly.  Hygiene policies will exist for staff preparing food but staff could make mistakes or damaged fridges or cooking equipment could lead to an illness.
If you suffer food poisoning symptoms (such as a high temperature, stomach cramps, nausea or sickness), seek medical treatment as soon as possible and report the incident to Ikea.
Allergic reactions occur when somebody eats food which contains an allergen they are allergic too. Under food labelling regulations, there are 14 different allergens which must be highlighted on packaging and menus.
If you suffer an allergic reaction and believe the labelling wasn't adequate, please try to photograph the menu or keep any relevant packaging.

Personal Injury Calculator For Accident Claims
When researching how much compensation you might receive following an accident in Ikea, you might want to use an online calculator to work out how much compensation you'll be entitled to.
The table below shows how much compensation you could receive for some of the injuries mentioned in this guide.  It is only one part of the claim and we'll cover in more detail what else could be claimed for in the next section.
Injury Type
Severity
Information
Compensation
Neck Injury
Severe
Injuries will scale from severe soft tissue damage, fractures, dislocations, fractures or damage to discs in the cervical spine to permanent spastic quadriparesis.
£42,680 to in the region of £139,210
Neck Injury
Minor to Moderate
Injuries will scale from full recovery in 3 months, soft tissue damage, exacerbated a pre-existing condition, disc lesion, cervical spondylosis to severe fractions and dislocation.
Up to £36,120
Back Injury
Severe
Injuries will scale from disc lesions or fractures of discs or of vertebral bodies, nerve root damage to severe damage to the spinal cord.
£36,390 to £151,070
Back Injury
Minor to Moderate
Injuries will scale from soft tissue, sprains, strains, ligament and muscle damage to compression/crush fracture of the lumbar vertebrae.
Up to £2,150 to £34,000
Shoulder Injury
Minor to Serious
Injuries will scale from soft tissue damage, frozen shoulder to significant disability.
Up to £45,070
Arm Injury
Severe
Injuries will scale from significant disability, injuries to the elbow, fractures of the forearm, serious fractures to injuries that short fall of amputation.
Up to £122,860
Arm Injury
Minor to Moderate
Injuries will scale from elbow injuries to fractures.
Up to £11,040
Wrist Injury
Very minor to Severe
Injuries will scale from soft tissue injuries, sprains, displaced fractures, permanent disability to complete loss of function in the wrist.
Up to £56,180
Hand Injury
Serious
Injuries will scale from significant impaired function to reduced 50% capacity.

Up to £56,180
Pelvis/Hip Injury
Minor to Severe
Injuries will scale from hip replacement, hip surgery, permanent disability, fractures leading to degenerative changes, fracture dislocation to extensive fractures of the pelvis.
£122,860
Leg Injury
Less Serious to Moderate
Injuries will scale from fractures of the tibia and fibula, fracture of the femur, incomplete recovery to multiple fractures.
Up to £36,790
Knee Injury
Moderate to Severe
Injuries will scale from dislocation, torn cartilage or meniscus, instability or deformity, permanent, limiting movement to serious knee injury and disruption of the joint.

Up to £90,290
Ankle Injury
Modest to Severe
Injuries will scale from sprains, twists, soft tissue, fractures, ligament tears to significant residual disability.
Up to £46,980
Foot Injury
Modest to Severe
Injuries will scale from simple metatarsal fractures, permanent deformity, leading to continuing pain from traumatic arthritis to severe degloving, extensive surgery, heel fusion.
Up to £65,710
Scarring
Significant Scarring
Effects will be reduced by plastic surgery but will leave cosmetic disability.
£8,550 to
£28,240
Scarring
Trivial Scarring
Minor small scars.
£1,600 to £3,310
Food Poisoning
Serious but Short Lived
Diarrhoea, vomiting, disturbance of bowel function.
£8,950 to £18,020
This is a small sample of injury amounts.  If you've sustained any type of injury in an accident that wasn't your fault please get in touch and provide details of your accident and we'll assess the details.

Examples Of Additional Expenses Your Claim Could Include
The table in the previous section shows compensation called 'General Damages'.  This is paid to compensate you for any pain and suffering caused by your accident.  It is only one part of the claim however, and your personal injury solicitor could claim for other elements at the same time.
Other parts of a claim you could make
Medical costs which you incur because of your accident. This could be the cost of prescription medicines or over the counter medicines.
If you require any professional care to help you while you're recovering from your injuries, you could claim these costs back.
You may need to make multiple trips to a doctor, hospital or other medical professionals to receive treatment. The costs of travel can soon build up so you may be able to claim back these costs, including car parking.
When your accident occurred, if any item of your personal property was damaged (like clothing, your phone, spectacles or jewellery), you could ask for the cost of replacing or repairing the item.
Some employers only pay Statutory Sick Pay when you need time off through illness. If this is the case for you, and you need time off following your accident, you may be able to claim the lost income back.
Furthermore, your personal injury lawyer can look to claim back any future losses as well.  So, if you're likely to have ongoing medical costs, or require further time off from work in the future, then these losses may also be claimed back.
It would be beneficial if your solicitor is able to prove any financial losses you claim for.  For this reason, it's a good idea to keep receipts or bank statements that prove the spending has occurred.  Prior to any large costs, like care costs, it is a good idea to check with a solicitor first to ensure you could claim them back.

No Win No Fee Compensation Claims For An Accident At Ikea
We understand that beginning a compensation claim can be stressful, especially when you worry about the cost of legal fees.  This is why we provide no win no fee agreements for all cases we take on.  If you're unsure what no win no fee really means, take a look at our comparison below:
No win no fee agreements
When you use a no win no fee solicitor you will sign a Conditional Fee Agreement (CFA). It states a success fee percentage you will pay to the solicitor if they win your case.   The success fee is a percentage (maximum 25%) of your compensation that the solicitor retains before sending the rest directly to you.  If you win, the solicitor receives the agreed success fee, if they lose the case, you don't pay them at all.
Pay a solicitor for their services directly
If you choose to use a more traditional solicitor's service, you will pay them an hourly rate for their service. You'll probably have to pay this up front, or in parts.  If they win your case, you will receive 100% of any compensation awarded.  If they lose though, you will have already paid them for their service. 
We believe, and previous clients have told us, that no win no fee is a much less stressful method of claiming compensation.  It also removes the risk of a large legal bill, even when no compensation is awarded.

How Could Accident Claims UK Help You?
Accident Claims UK are a professional group of personal injury specialists.  Our staff strive to gain the right level of compensation for our clients and work tirelessly to do so.  We have years of experience in making personal injury claims and have represented many clients who'd recommend our services.
Our advisors have a friendly approach to dealing with claims and can work at your pace, where time allows.  We can help with clients based anywhere within the UK and will only ever work on a no win no fee basis.
We can offer free legal advice prior to your claim and are available to answer any questions that arise during the whole claim process.

Talk To Us Today
Hopefully, this guide about claiming for an accident in Ikea has provided all of the information you require.  If you're now happy to begin a claim with Accident Claims UK, then you can contact us by:
Call us free on 0800 073 8801. Our claims line is available 7 days a week and you can speak directly with one our fully trained advisors.
Use our live chat feature. It's available from any page on our website.
Send an email with details of your accident to office@accidentclaims.co.uk and we will call you back at a convenient time.
Or, finally, you could fill in this online claim form to arrange a call back.
Our team will offer you a free initial consultation whichever method you choose to contact us.   This is where you can ask any questions and we'll listen to the details of your accident in Ikea, work out if you have a valid claim and if so, provide you with a no win no fee agreement.  Once you're happy to proceed, we'll begin you claim.

Resources For Claimants Injured In A Retail Accident
Thank you for taking the time to read this guide about claiming compensation for an accident in Ikea. We hope it has been useful.  For further information, we've provided some additional guides below.
Compensation for an Accident in a Shop – a more generic guide, written by us, covering all types of shop based accidents..
Slip, trips and falls – a more detailed article about the types of injuries caused by slips and falls.  Includes a section on how much compensation you may receive.
Allergic Reaction Claims – A useful guide about the types of injuries and illnesses caused by allergic reactions and what you need to prove to make a claim.
Retail Slips and Trips – Information from the Health and Safety Executive regarding the causes of slips and falls in retail situations.
Food Poisoning – Information, provided by the NHS, about the illnesses that can occur following food poisoning and treatment options available.
If there is any further information that could help you, please contact us for advice.
Edited By Mel.