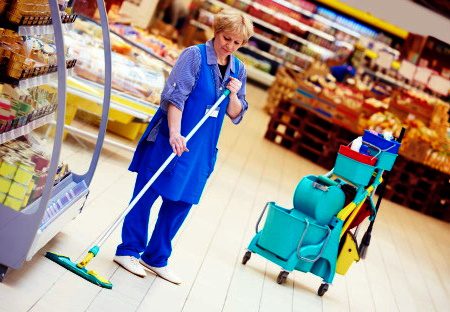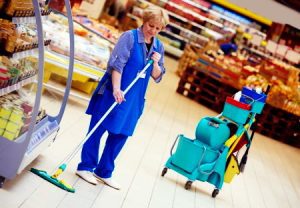 This guide has been created to try and provide information for people who have developed injuries after they have fallen or slipped in Lidl and are considering making a claim for compensation. Although supermarkets are legally obliged to ensure that their premises are safe for the public and employees to occupy, accidents could still happen if there is a lapse in health and safety procedures. If accidents do happen, they could cause some one to suffer serious injuries, and if the supermarket was at fault, then they could be liable.
It may be possible to claim for compensation from Lidl if they failed in their duty of care to you as a customer or employee and caused you to become injured unnecessarily. In this guide there is information that could help you decide if you might have grounds to claim against Lidl, as well as information that could help you understand what you could claim for, and how much you may be compensated.
Common questions you may have about claiming may include something like, "How long after a slip and fall can you sue?" or "Do I need a lawyer for a slip and fall claim?" This guide aims to answer questions on seeking the assistance of a no win no fee personal injury lawyer, as well as provide information on the common time limit that surrounds most personal injury claims. If you cannot find what you are looking for here, or have any other questions, our team are always more than happy to answer your questions. You can reach us on 0800 073 8801, or you can use our handy online contact form to have us call you back at a time of your choosing.
Select A Section
A Guide On Claims Against Lidl For A Slip, Trip Or Fall
Have you fallen, tripped or slipped in Lidl through no fault of your own and been injured by it? It may be possible to claim against Lidl for compensation for your injuries if there is evidence showing that Lidl failed in their duty of care to you as a customer or as an employee, causing you an injury.
Supermarkets are legally obliged to ensure that their premises are safe for members of the public, as well as employees to occupy. They must take steps to remove hazards that may cause injury to customers and staff, as well as ensure that staff are trained in the relevant health and safety procedures. If a supermarket fails to do this it is referred to as a breach in their duty of care to employees and customers, which could make them liable for accidents that cause injury as a result of this breach. We have another article on making a claim for being injured in a supermarket accident that you may find helpful, and you can find the link for it in our Essential References section at the bottom of this page.
Read on through this guide for more information on making a no win no fee claim with a personal injury solicitor from our panel. With most personal injury claims, a time limit of three years applies, so we advise seeking legal advice as soon as you consider making a claim. Contact us today for more information or to answer any questions you may have.
What Are Slips And Falls In Lidl?
A common supermarket will have aisles consisting of shelving that holds food items, heavy goods, liquid goods, etc and most of these will be stored either in large baskets, cages, shelves and other storage equipment that gives people easy access to products. There are also freezers and refrigerators holding frozen goods and perishable goods stored in a similar fashion.
Supermarkets are also very busy places, with a constant movement of objects from one point to another, such as crates used for replenishing stock, shopping baskets and shopping trolleys used by customers, etc. Any of these regular operations has the potential to create a slip or trip hazard that could cause injury. Supermarkets are responsible for making sure these hazards are avoided or dealt with by appropriately trained staff if they occur.
We will look closer at examples of causes and types of slips and falls in the sections below to help give you an idea of the kinds of scenarios that might lead to making a claim. If you have slipped in Lidl and been injured as a customer or employee because of a hazard that was not dealt with correctly, you could possibly make a personal injury claim against Lidl for compensation.
Slip, Trip And Fall Accident At Work Statistics
In figures released 581,000 workers sustained a non-fatal injury according to self-reports from the Labour Force Survey in 2018/19 LFS. Of those reported, 443,000 were injuries that required up to seven days off work, and 138,000 were serious enough to require more than seven days off work.
Of the many different accidents and incidents that caused these injuries, slips, trips and falls accounted for 29% of the total, and falls from a height accounted for a further 8%.
Although deaths are rare, slips, trips and falls also accounted for 2% of fatal injuries in the workplace during 2014/15-2018-19. This source from the HSE also stated that fractures other than to fingers, thumbs or toes accounted for 90% of all specified reported injuries from the various accident types for 2018/19.
What Could Cause A Slip Or Fall In Lidl?
When looking at the potential causes for a slip or trip resulting in a fall in the workplace, the HSE has published an article outlining the reasons slips and trips happen, as well as steps to take in preventing them. Some of the causes below may be beyond the control of the supermarket, and not all of these examples may result in a person making a claim against Lidl, but it can help to know their common causes.
The first of these is what they refer to as the slip potential model, which states the following could all contribute to slip accidents:
Footwear
Contamination
Cleaning
People
Flooring
Environment
For example:
If someone slipped in Lidl because they were wearing certain footwear on certain surfaces such as high heels on smooth polished flooring.
Contamination refers to flooring being compromised after having something spilled on it or being cleaned with the wrong products and being more slippery than usual. This is also linked to people and cleaning, if the staff member is not correctly trained or supplied with the wrong equipment in resolving a slip hazard.
If the environment is one that contains hazards, such as smooth flooring on which people may be more likely to slip which could cause an accident.
Inorder for a person to have a valid claim, it must be clearly shown that a third party is liable and that the injury was avoidable in order for a person to be eligible to make a claim.
For trip hazards they refer to a trip potential triangle which states that issues with walkways, housekeeping and design and maintenance could all contribute to a trip accident. Some examples of accidents they could cause include but are not limited to:
Walkways being obstructed by objects and poor housekeeping meaning they are not cleared out of the way appropriately. These obstructions can include wires trailing along the floor, boxes or items left sitting around, or objects that fell from shelves that were not cleared away.
The design and maintenance of walkways and shop floors can also contribute if there is insufficient lighting, handles on stairwells are not stable, walkways not being wide enough to allow safe passage around potential hazards, etc.
Not all of these accidents are caused by the negligence of a third party, but there are some which can be. Even if you are unsure who may be at fault for your accident, we recommend you contact us for further advice and to see if you may have grounds to make a claim.
Common Injuries Caused By Slips Or Falls
Where an accident causing injury happens because of a breach of duty of care, a person may wish to claim against the party responsible for the injuries they suffered. Injuries that a person could develop after they tripped or slipped in a supermarket could include a head injury, fractures to bones, serious lacerations, etc. And they can all vary in severity and the level of impact they may have on your life. Some examples could include:
Fractures of varying severity, from less serious hairline fractures to compound fractures that pierce the skin. In elderly people this can be quite severe, especially if they have pre-existing conditions that make their bones more vulnerable to breaking, like osteoporosis. Falling from standing height could even be enough to fracture an elderly person's hip, which could be a life changing injury.
Sprains and strains to parts of the body like ankles, wrists, knees, shoulders, etc could all happen as a result of a fall from standing height. Some of these could lead to serious soft tissue damage that results long-term symptoms.
Head injuries could include brain damage of varying degree depending on the severity of the impact. They could also include lacerations or open wounds to the head, face or scalp, which could require stitches and leave scars.
All of these examples depend on the individual circumstances of your accident. Any compensation that is awarded for general damages in accident claims is usually based on the type of injury, its severity and the effect it has on your everyday life. We have more information here on the types of injuries caused by a slip, trip or fall.
Health And Safety In The Retail Industry
If a member of the public or an employee is injured in an accident in a public space caused by negligence or a breach in the duty of care, then under the Occupier's Liability Act 1957 and The Health and Safety at Work Act 1974 they could have grounds to make a claim for an injury that could have been avoided.
This is because employers and businesses are legally required to ensure that their premises are safe to occupy and are free from possible hazards that may cause injury to the public or their employees. This can include regular maintenance of facilities, providing proper training to staff in health and safety practices, as well as having measures in place to reduce the risk of accidents in their stores or workplaces.
These measures can include performing regular risk assessments to determine any possible risks that could occur and producing a relevant prevention plan. All of this is aimed at reducing the possible risks of accidents in the workplace, as well as spaces that members of the public occupy.
Calculating Compensation If You Had A Slip, Trip Or Fall
Accidents in a supermarket can vary greatly from cases to case. Injuries one person received after they slipped may not be the same as those sustained by another. Therefore, estimating how much may be awarded for certain injuries can be difficult. That is why amounts that are used do not take into account the cause but the severity. Injuries can also vary in severity and in the effect they have on your life, which are also factors that affect compensation amounts. The figures that can attributed to certain injuries have been mentioned in the table below, and we have included a personal injury claims calculator below to try and give you an indication of some amounts awarded.
| Injury | Amount | Severity | Comment on Severity |
| --- | --- | --- | --- |
| Head Injury | £2,070 to £11,980 | Minor | These types of injuries will include very minor brain damage and will be based on how long symptoms persist for, if the person is having headaches, and how long it may take the person to fully recover. The bottom of this bracket may be awarded to cases that recover within a few weeks. |
| Nose Fracture | £9,990 to £21,700 | Serious | This bracket covers injuries that include multiple fractures that impair the airways and require surgery to correct. Injuries in this bracket also include cases of severe deformity, and those with damaged nerves, damaged tear ducts and difficulty breathing. |
| Shoulder Injury | £7,410 to £11,980 | Moderate | This award bracket includes cases of frozen shoulder that causes persisting symptoms, discomfort and loss of mobility. This can also include soft tissue injuries to the shoulder that have symptoms lasting longer than two years. |
| Arm Injury | £18,020 to £36,770 | Less Severe Injuries | This bracket includes injuries that recovered to substantial degree over time, but that still experienced significant disabilities. |
| Elbow Injury | Up to £11,820 | Moderate to Minor | This bracket can include simple fractures, tennis elbow, and lacerations. It covers injuries that do not result in permanent symptoms or permanent loss of mobility. |
| Wrist Injury | £44,690 to £56,180 | Severe | Injuries resulting in complete loss of function in the wrist for example, where an arthrodesis has been performed |
| Hip Injury | £36,770 to £49,270 | Severe | In this bracket, injury to the hip will involve a fracture to the acetabulum, or socket of the hip, resulting in the need for hip replacement surgery. This bracket also covers cases where such a hip replacement was not successful or is deemed to need to further surgery to revise it. |
| Leg Injury | £26,050 to £36,790 | Moderate | This bracket generally covers injury to one leg resulting in complicated or multiple fractures or crushing injuries that were severe in nature. It can vary depending on impact on quality of life, potential to need corrective surgery in the future, and the extent of treatment needed for recovery. |
| Knee Injury | £48,920 to £65,440 | Severe | This bracket covers leg bone fractures that extend into and interfere with the knee joint. This will generally include symptoms of persisting pain, permanent impairment of mobility and which puts the person at risk of future osteoarthritis or arthroplasty. |
| Ankle Injury | £12,900 to £24,950 | Moderate | This type of ankle injury will involve ligament damage and fractures that lead to difficulty walking on stairs, walking or standing for long periods, and difficulty walking on uneven ground. This could also include the risk of future osteoarthritis. |
As these figures are only indicative, if you would like to hear more accurate estimations for possible compensation you may be awarded then you could contact us today. You can talk to us about your situation, and we may be able to give you a clearer estimate.
Special Damages You Could Claim For Slipping In A Supermarket
General damages, those amounts that are mentioned above will be the primary base for any compensation claim. These account for any non-financial damages caused to you like pain and suffering, as well as the effect on quality of life.
Along with these are other damages generally known as special damages. They are not included in the table above as they will vary greatly from person to person. These account for financial costs such as:
Medical costs which you may accrue because of your injury, which include prescription bills, costs for physiotherapy, etc.
Transport costs built up as you had to travel to and from appointments for medical or legal reasons.
Loss of earnings experienced if you had to take time off work.
Claims vary from case to case, and not all of these damages might be included in your claim. If you have tripped or slipped in Lidl and been injured through an accident that was not your fault, contact us today for more information on what you might be able to claim for.
No Win No Fee Claims Against Lidl For A Slip, Trip Or Fall
Any claims against Lidl made through our team would be handled on a no win no fee basis, which is based on a Conditional Fee Agreement (CFA). Essentially, a no win no fee claim helps to reduce the financial risk to the claimant, which is you, as there is no need for an upfront fee, and if your case is not successful, you don't have to pay the fees for the solicitor.
Under a CFA, if the case is won, then any fees or costs would be deducted from the compensation you were awarded, at a capped maximum of 25%. If you choose to proceed with a claim, any fees or costs will be discussed and agreed upon with your solicitor before you start
How We Could Help You Make A Compensation Claim Against Lidl
If you have fallen, tripped or slipped in Lidl through no fault of your own and you are considering making a claim for the injuries it caused, then our team may be able to assist you. We operate on a no win no fee basis and have solicitors with experience of 30 years in accident claims.
Our advisors could help get you started on your claim right away and even from your first consultation with us we will be working hard to establish if you have grounds for a claim, as well as getting the process started if you choose to proceed. If you do decide to work with us, our solicitors will be dedicated to trying to secure you the best possible compensation for your injuries.
Start A Slip Or Trip Claim Against Lidl
To get your claim for a Lidl accident started, the first step you could take is to contact our team of advisors who are ready and waiting to take your call. We can offer you free, no obligation legal advice on making a claim, and you can reach us on 0800 073 8801. If you would like to arrange a time for us to call you back, you can do so by filling out this handy form just choose a time and we'll get back to you.
Essential References
We hope this guide to making a claim for a Lidl accident has answered any questions you may have had. To give a little more information we have included some links below that you may find useful.
How Much Compensation Can I Claim For An Injury In A Supermarket Accident? – This guide provides more useful information on making a claim for an accident in a supermarket.
£14,000 Compensation Payout For A Slip In A Supermarket – See this case study of a real case put through for a slip in a supermarket.
Retail Health And Safety
Slips And Trips In Retail – See this HSE article on the steps to take with potential slip and trip causes in the retail environment.
Slips And Trips – Read here for more information on general slips and trips in the work place and tips in preventing them.
Article by JF
Edited by MM.