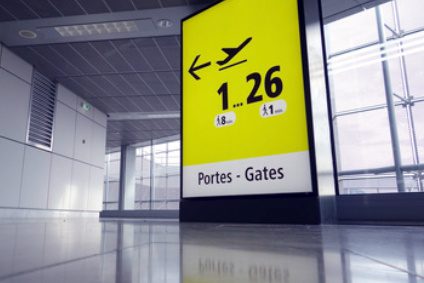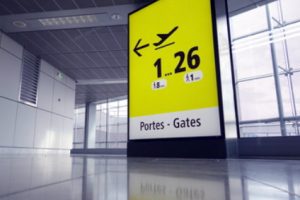 In this guide, we're going to take a look at when you could claim for an accident at London Stansted airport. We'll cover the types of accident that could occur, when the airport owners could be liable and also how much compensation you could be entitled to.
If you're considering an accident claim against Stansted airport, then our advisors could help you by offering a no obligation assessment of your claim. They'll also provide free advice on your options. In cases where they believe you have a strong claim, they could introduce you to a no win no fee solicitor to take on your claim. To discuss your claim right away, why not call our advisors on 0800 073 8801 today? Remember, you're under no obligation to proceed.
Alternatively, to find out more about when you could claim for an accident at Stansted airport before speaking to us, please continue reading.
Select A Section
A Guide To Claiming For An Accident At London Stansted Airport
London Stansted airport has become more and more popular over recent years. It now operates flights to over 200 destinations in Europe, Africa and the Middle East. Since 2000, the number of passengers has risen from 11.9 million to nearly 26 million in 2017.
While many of those passengers use the airport without any problem, accidents can happen. If they do, and they're caused by the negligence of airport staff or management, you could be entitled to seek compensation for any injuries sustained.
Normally, to make a claim a solicitor will ask you to show that you've suffered an injury in an accident caused by somebody else's negligence. Throughout this guide, we'll provide examples of when that could be true. Also, to be eligible to claim, you must ask for compensation within the personal injury claims time limit. Generally, this is 3-years from the date of your accident. However, the 3-year period could start from the date you were made aware of your injuries by a doctor if that happens later.
We're not just concentrating on flight passengers in this guide. We'll also explain when you could claim compensation for an accident at work at Stansted airport. This could include baggage handlers, flight handlers and also retail staff working within the terminal.
When you've read this guide, if you'd like to discuss your options, please call the number at the top of the screen to talk with a specialist advisor.

What Is An Accident At London Stansted Airport?
Essentially, the types of accident we're talking about in this guide are those which have happened within Stansted airport and were caused by staff negligence. If you caused an accident to happen yourself because you were messing around, not paying attention or being somewhere you weren't allowed to go, you probably won't be able to pursue a claim.

Statistics For Health And Safety In Air Transport
There are regulations for all employers in the UK which means they have to report certain accidents or dangerous situations to the Health and Safety Executive (HSE). Figures released from the Reporting of Injuries, Diseases and Dangerous Occurrences (RIDDOR) show that, in the air transport industry during 2013/14, the most common accidents to employees (excluding cargo handlers), were:
39% – Lifting and handing.
24% – Slips, trips or falls.
13% – Being struck by an object.
6% – Being struck against an object.
5% – Falling from height.
5% – Struck by a moving vehicle.
8% – Other types of accident.
As you can see, there are a many different types of accident that could affect staff at an airport. If the accident can be shown to have been caused by employer negligence, then you could be entitled to compensation for your suffering.

Types Of Accident Which Could Happen At Airports
Over the coming sections of this guide, we're going to provide information on different types of accident at London Stansted airport that could happen. We can't discuss every possible accident but here are some of the more common:
Slips, trips and falls caused by negligence.
Being struck by a falling item in a shop.
Food poisoning from café, restaurant or bar.
Airport bus injuries.
Elevator, travelator or escalator accidents.
Or being injured in a workplace accident at Stansted airport.
Most of these could involve passengers, staff or visitors to the airport. To help a solicitor prove what happened, if you're involve in an accident in Stansted airport, we recommend that you:
Photograph the scene of the accident before the cause is removed or repaired.
Ask witnesses for their details.
Report the accident to airport staff and ask for a copy of their accident log.
Ask for medical records from a doctor or hospital if you received treatment.
See if there was CCTV covering the area and ask for a copy.
Make a note of what happened.
Taking these steps could greatly improve your chances of being compensated. That's because each step could help prove what happened, who was to blame and the extent of your injuries.

Falls Or Trips At Stansted Airport
There are many scenarios where a slip, trip or fall could be caused by the negligence of airport staff. In cases where they fail to follow the health and safety procedures of the airport, you might be entitled to claim for any injuries. Some examples include:
Tripping on cables that are trailed across walkways.
Slipping on a wet floor caused by leaks, spillages or cleaning that aren't identified by warning signs.
Slipping in icy conditions because a car park hasn't been cleared properly.
Tripping over a hazard that was difficult to see due to poor or broken lighting.
Accidents And Injuries At Baggage Reclaim
While accidents involving baggage reclaim carousels are quite rare, there are scenarios which could lead to a claim. For instance, if you're injured because clothing gets trapped in a carousel but there's no emergency stop button. Also, you might be able to claim if an item of luggage falls from the carousel and injures you because it was over stacked.
Call Accident Claims UK if you'd like to discuss an accident at London Stansted airport involving baggage reclaim today.

Accidents On Escalators, Travelator Or In Lifts
Some airport terminals are such large places that travelators, escalators and lifts are essential aids to moving around them, especially while you still have your luggage.
The types of accident that could occur include:
Falling down an escalator because of a sudden stop or jerky motion.
Being stuck in a lift for any period of time.
Tripping on a travelator because it stopped unexpectedly.
The airport is duty-bound to maintain the systems according to the manufacturer's guidelines and to ensure they are operated correctly. Therefore, if you're involved in an accident on an escalator or travelator caused by a fault, we might be able to help you begin a claim.

Accidents Involving Airport Buses, Trams Or Trains
In some airports, trams, trains and buses are used to move passengers from the terminal to the plain. They're also used for hotel transfers and to help disabled passengers get around the airport.
Therefore, if you're involved in a Stansted airport road accident that was caused because of driver negligence, or because another driver caused a collision, you could be entitled to seek compensation for your injuries.
It could also be possible to claim for a Stansted airport car crash in the airport car park. On this occasion, if another driver was to blame for the accident, you would probably claim against them rather than the airport. Therefore, ensure you get the driver's details, their registration number and try to photograph the scene of the accident.
To discuss a shuttle bus accident that has left you injured, please call an advisor today.

Accidents In Shops Or Restaurants At An Airport
All restaurants, cafes, bars and eateries within the airport have a duty of care to meet hygiene standards and to highlight certain allergens contained with their food.
Food poisoning claims could be possible if you become ill because food was not stored, prepared, cooked or re-heated correctly. With regards to allergens, all menus and food labelling must identify when an allergen is present within the food or if the food was cooked in the same area that an allergen might be present.
If you've been diagnosed with food poisoning or suffered an allergic reaction due to inadequate labelling, please call and let an advisor know your side of the story.

Accidents And Injuries When Working At Stansted Airport
Due to the Health and Safety at Work Act 1974, all employers need to try to keep staff as safe as possible while at work. This means that they should:
Have a health and safety policy and ensure staff are aware of it.
Ensure staff are adequately trained in all of the tasks they're expected to carry out.
Provide personal protective equipment (PPE).
Maintain equipment and machinery according to manufacturer's guidelines.
If an accident occurs because one of the above didn't happen, you could be entitled to sue your employer. That might be the management of Stansted airport or a retailer within the airport if that's who employs you.
You don't need to worry about the consequences of claiming though. That's because, by law, your employer should have insurance to cover any such claim. Also, they can't discipline you or sack you for claiming against them, so long as the claim was honestly made.

Baggage Handler Manual Handling Injuries
There are a number of risk factors associated with manual baggage handling which could lead to injuries. These include:
When stacking bags within the airplane.
The number of bags handled and their weight.
Pushing and pulling suitcases.
Handling bags above shoulder height and below the knee.
Therefore, as a baggage handler, you could claim for any injuries caused because your employer didn't take adequate steps to reduce those risk factors. These steps include:
Providing machinery and lifting equipment to aid the movement of baggage.
Training staff properly in manual handling techniques.
Ensuring staff are allowed enough rest breaks and providing drinking facilities.
Providing knee pads, gloves, footwear and other protective clothing.
Monitoring staff to ensure they follow the correct safety procedures.
If you believe you've been seriously injured at Stansted airport while handling luggage, please call an advisor to discuss your claim.

Calculating Compensation For Accidents At London Stansted Airport
When you begin a claim for an accident at London Stansted airport, you'll probably want to know what amount of compensation you'll receive. However, as every claim is unique, it's quite difficult to say until your claim has been assessed. What we can do though is show you the personal injury claims calculator table below. It shows figures from the Judicial College Guidelines 2019 edition. This is a document used by solicitors, insurers and courts to determine compensation for certain injuries.
| Injury | Severity | Range | Notes |
| --- | --- | --- | --- |
| Head | Minor | £2,070 to £11,980 | This bracket includes minor head or brain injuries. Compensation will be based on the severity of injury, recovery time, continuing symptoms and the presence of headaches. |
| Neck | Minor | Up to £2,300 | Typical injuries in this range include soft tissue damage injuries which is fully resolved within 3 months. |
| Back | Severe | £36,390 to £65,440 | Injuries in this range can include disc fractures, disc lesions and soft tissue damage which cause severe pain and discomfort (or other disabilities) despite surgery. |
| Back | Minor | £2,300 to £7,410 | Injuries in this range inlcude disc prolapses, sprains, strains and soft tissue damage that are completely resolved, without surgery, within 2 to 5 years. |
| Shoulder | Serious | £11,980 to £18,020 | Includes a disclocation of the shoulder and damage to the lower area of the brachial plexus. |
| Shoulder | Minor | Up to £2,300 | A soft tissue damage to the shoulder that has completely resolved within 3 months. |
| Arms | Simple | £6,190 to £18,020 | Covers simple fractures of the forearm. |
| Legs | Serious | £36,790 to £51,460 | Includes serious compound or comminuted fractires that cause instability, require prolonged treatment or a long period of non-weight bearing. |
| Knee | Moderate | Up to £12,900 | Includes a wide range of injuries including lacerations, bruising, twisting, dislocation and torn meniscus or cartilage. Amounts will vary depending on severity. |
| Ankle | Modest | £12,900 to £24,950 | Injuries to the ankle including sprains, ligament damage and minor displaced fractures. |
Each injury is compensated according to its severity. As solicitors and insurers aren't medically trained, they have to rely on medical evidence to prove the extent of an injury. Therefore, to try and ensure you receive the correct level of compensation for your injuries, our solicitors use independent doctors to carry out a medical assessment.
This is usually carried out locally to ensure you don't have to travel far. Then, using the report the doctor provides, along with other evidence, the solicitor will try to justify the amount of compensation they're requesting.

Special Damages In Accident Claims Against Stansted Airport
In the previous section, we described compensation paid out for pain and suffering caused by your injuries. This is known as general damages. Another part of your claim that can be made is for 'special damages'. This is compensation awarded to compensate you for any financial losses linked to your accident and injuries. There are many elements that make up special damages. These include:
Property Damage.
If any item of personal property is damaged during your accident, then you could claim for the cost of repairing or replacing it. For instance, if your suitcase was damaged, you could claim for a new one.
Medical Expenses.
Following an accident at Stansted airport, you'd usually receive free medical treatment from the NHS. However, many people will face bills for prescriptions and over the counter treatments. Therefore, these costs could be claimed back.
Care Costs.
While recovering, you may need the help of a professional carer. If so, you could claim back their fees. Also, if a friend or member of your family cares for you, it might be possible to claim for their time.
Travel Expenses.
If your injuries mean that you're unable to drive, you might be able to claim for the cost of any alternative travel arrangements. Furthermore, you could claim for travelling to and from doctor's appointments.
Lost Earnings.
Finally, if you need to take time off work to recover or for medical appointments, you could claim back any lost income. Also, it might be able to claim for future lost income if your injuries affect your ability to work in the long-term.
To aid with the special damages claim, we advise that you keep hold of all receipts and document any expenses so it's clear how they were linked to your injuries.

No Win No Fee Accident Claims Against Stansted Airport
You might be worried about the cost of claiming for an incident at Stansted airport, but you shouldn't. That's because any personal injury solicitor we connect you with will work on a no win no fee basis if they take on your claim. We offer this service as we believe it means more people are able to claim for their injuries. That's because no win no services reduce the financial risk involved with claiming. In turn, the amount of stress is reduced too.
When you agree to proceed and the solicitor agrees your case is strong enough, you'll both sign a conditional fee agreement (CFA). This is the legal terminology for no win no fee agreements.
The CFA will explain, clearly, that you don't have to pay any solicitor's fees unless you receive compensation. Also, it will explain the 'success fee' that's applicable when the case is settled in your favour.
Success fees are used to cover the solicitor's fees. The success fee is a fixed percentage of your compensation (up to 25%). When the solicitor receives your compensation, they'll deduct the fee before sending the rest on to you.
To find out whether you could benefit from a no win no fee service, please speak with an advisor today.

Why Make An Accident Claim Against Stansted Airport With Our Team?
If you want to know why you should use us to help you make your claim, here are a number of good reasons:
Our claims line is available 24-hours a day, 7-days a week so you can call when it's most convenient.
We offer free advice on the claims process.
Our advisors will assess your claim with no obligation to continue.
Our team of solicitors have been handling personal injury claims for up to 3 decades.
Previous clients have provided excellent feedback on our services.
Our solicitors always aim to resolve claims as swiftly as possible. They'll also try to ensure you receive the fullest amount of compensation possible.
Start Your Claim For An Accident At London Stansted Airport
We hope that you've found this guide about claiming for an accident at Stansted airport useful and informative. If you're ready to begin your claim, and would like Accident Claims UK on your side, please get in touch today. Here are the best ways to contact us:
However you contact us, we'll handle all personal injury claims in the same way. We'll start by listening to what happened and then we'll assess the evidence you have to support your claim. If our advisors think your case is strong enough, they could introduce you to a personal injury lawyer who'll handle your claim on a no win no fee basis. We won't pressure you into making a claim and any advice we offer will be free. Therefore, you've got nothing to lose by calling Accident Claims UK today.

Essential References
You've now reached the end of this guide about claiming for an accident at London Stansted airport. To provide you with additional support, we've linked to some more guides below which we hope you'll find useful.
Airport Accident Guide – This guide explains when you could make a personal injury claim following an accident at any airport, not just Stansted.
Slip, Trip And Fall Claims – A guide which could prove useful if you're considering an accident claim against Stansted airport following a slip or fall.
Accident At Work Claims – This guide could prove useful for Stansted airport accidents involving staff.
Information On Airport Safety
Finally, here are some external resources which might be useful during your Stansted airport accident claim.
Air Transport Industry Health & Safety – This is a useful guide from the Health and Safety Executive which could help if you've been injured at Stansted airport while working there.
Airport Safety Guide – A collection of safety guides, for airport staff, from the Civil Aviation Authority.
Delay Compensation Guide – A detailed look at when you could claim compensation for a flight delay or cancellation.
Article by Brett