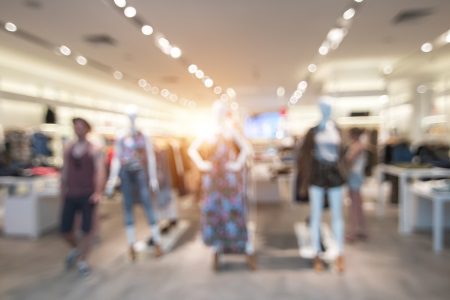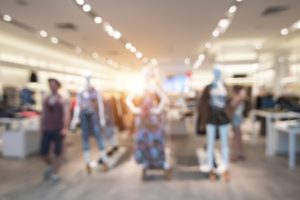 On this webpage, you will read a guide to the process of making personal injury claims if you have suffered an injury due to a preventable accident in New Look. This guide should provide you with information that you may need, in order to start making decisions regarding an injury you have suffered due to a breach of duty of care. This includes an overview of why you may be eligible to make a claim, and how to get one started.
If you find that you still have unanswered questions when you get to the end of this guide, please reach out to our claims team on 0800 073 8801. They will go over your claim with you, and give you any answers that you may need.
Select A Section:
A Guide To Injury Claims For Store Injuries At New Look
This guide to making a personal injury claim if you have suffered an accident that lead to an avoidable injury due to a breach of duty of care in New Look contains the following information;
A basic definition of what a New Look accident could be, as well as information on a) why you could be eligible to make a claim in the first place, and b) why the company could be liable to pay you compensation.
An overview of the safety obligations that all retail shops need to comply with at all times, and why a breach in compliance could well leave the injured party with a valid reason to make a claim.
Information on making a compensation claim for a slip, trip or fall accident, as these are one of the most common of all accidents in the UK each year.
An examination of the situation that applies to employees of a retail shop, and how their employer could be liable to pay them compensation for an accident in the workplace.
Examples of causes of retail store claims, collapsing shop displays and stock falling from shelves. How these incidents come about, and how the shop could be liable for any harm caused to a customer or a member of staff.
Information about manual handling injuries, and how these common workplace accidents often occur due to simple failures in Health & Safety protocols, leaving the store liable to pay compensation.
Information covering workplace accidents that could take place within the company's warehouse, or within stock storage areas within the store itself, that injures either a member of staff, or a customer.
A table that contains data showing typical compensation ranges for a number of different types of injuries that could be caused by an accident.
A list of many of the most frequently seen types of damages that a successful compensation claim could potentially consist of.
An introduction to our national claims service, which is a simple yet very effective way for you to have your compensation claim processed by a professional legal team.
If you have any questions about the contents of this guide, or simply need some advice about your own claim, then please speak to a member of our claims team on the contact telephone number at the end of the page. They will be ready and waiting to give you any help that you need.

What Is a Personal Injury Claim
A personal injury is when a person suffers an an injury or illness due to the negligent act of another who owes that person a duty of care. A personal injury claim is when that victim sues the defendant for the avoidable harm that has been caused for damages in terms of compensation.
When a personal injury solicitor is investigating whether a claim will be successful they will take the following statements in to consideration;
The claimant must have been caused some form of physical harm, mental harm or illness that would have caused pain and suffering, and potentially some form of financial loss.
The defendant must have been at least partially the cause of the incident that caused harm to the claimant.
If a retail shop was only partially to blame, then the legal teams representing both the claimant and the defendant, would negotiate a reduced percentage liability. Any settlement agreed, would be driven by this reduced percentage, meaning less financial compensation would be paid.
If you are unsure whether you are eligible to make a claim, or whether the retail shop is liable to pay compensation, speak to one of our claim advisors, who will be able to tell you.

Employee And Customer Safety In Retail Stores
The retail sector employs over 3 million people in the UK, according to the Health & Safety Executive website. This covers everything from large retail chains such as New Look, to small corners stores. Every shop operator, no matter the size of the business, must comply fully with all Health & Safety legislation, at all times. When there is a failure in compliance of protocols, and this failure leads directly or indirectly to an injury to either a customer or an employee, then this may produce valid grounds for the basis of a claim. However, it is vital that you follow the retailer's process for reporting an accident in a shop, such as filling in the company accident book.
Could I Claim For Injuries Caused By A Slip Or Fall?
Slips, Trips and falls are common accidents which could lead to injuries. These general accidents could be caused by hazards such as:
Spilt food on the shop floor.
Wet floors in the bathrooms at a store.
Stock left in the aisles.
Shopping baskets or shopping bags left in inappropriate places.
Broken paving slabs or curbstones in the car park.
If you have suffered a slip or trip leading to a fall causing an injury due to a breach in health and safety call our specialists to see if you are eligible for a claim.

Am I Eligible To Make A Work Accident Claim?
Take a look at the graph above. Common accidents that could take place in a retail store, are also common workplace accidents. If you have suffered a work place accident while working in New Look due to negligence, error or a breach of health and safety call Accident Claims UK to see if you have grounds for an accident at work compensation claim.  You will need to begin your claim within the personal injury claims time limit which is generally three years from the date of the incident or date of knowledge of the injury.
The H&S regulations that New Look has to comply with, are designed in part, to protect employees, by ensuring they are working in a safe and hazard free environment. When compliance fails, and an employee is injured, then the employer could be liable to pay compensation.

I Was Injured By A Collapsing Shop Display, Could I Claim Compensation?
If an employee or a customer is injured in store by stock falling from defective shelving, then they could sustain a painful injury which may result in a compensation claim. The same is true if stock falls from a display or shelf because it has been stacked incorrectly. The H&S guidelines for the retail sector include a detailed section on the safe way to stock shelves and manage in-store displays. Failing to follow these guidelines would be seen as a breach of compliance.

Manual Handling And Lifting Accident Claims
A common reason for people to make an accident at work claim, could be for a manual handling accident. Every company is legally obliged to provide adequate training to staff, in the techniques involved in lifting and moving stock safely. Additionally, the employer must provide equipment such as back braces, trolleys, etc. to assist staff in moving heavy items. If there are any shortcomings in complying with these requirements, a company could be liable for damages if an injury occurs.

Storage Or Warehouse Area Accidents
Hazards that could be present in storage areas or warehouses;
Stock falling from storage racks:
Forklift trucks colliding with an employee.
Accidents involving an employee and a delivery vehicle.
If you have any questions about the accident at work claims process related to some form of warehouse accident, please speak to one of our claims team today to learn how we can help.

Accident Personal Injury Compensation Calculator
To answer the question, how much compensation do you get for slipping on a wet floor? you can use the table below to get a rough idea of the level of compensation that you may receive for an injury suffered. It has been created based on the actual judicial guidelines used by the UK legal system, when evaluating the worth of a claim.
| Injury Type | Amounts | Notes On Injury |
| --- | --- | --- |
| Le fort fractures of facial bones | £23,810 to £36,740 | N/A |
| Minor Neck Injury | £2,450 to £7,890 | Important factors of the brackets is recovery time, injuries relate soft tissue damages. |
| Minor Back Injury | Up to £2,450 to £12,510 | Brackets are concerned with length of injury. Includes less serious strains, sprains, disc prolapses and soft tissue injuries. |
| Simple Arm Fractures | £6,610 to £19,200 | Simple fractures to the forearm. |
| Severe Fractures to Fingers | Up to £36,740 | Reduce grip, may result in partial amputation of fingers, deformity, reduced function. |
| Lesser Injuries to Hip/Pelvis | £3,950 to £12,590 | Significant injury. Recovery within 2 years. |
| Simple Fractures to Tibia or Fibula | Up to £11,840 | Simple fractures to the tibia or fibula or soft tissue injuries. The top of the amount will be awarded taking into consideration length in plaster and time to recover. |
| Serious Foot Injury | £24,990 to £39,200 | Severe injury to the foot prolonged treatment and the risk of fusion surgery. |
| Simple femur fractures | £9,110 to £14,080 | No articular surface damage. |
Instead of trying to find an online personal injury claims calculator to find out roughly how much you could claim, we recommend that you speak to one of our claims team instead. They will be able to give you a much more accurate estimate of the level of compensation you might receive, once they know a little more about your claim.

How Is My Personal Injury Compensation Calculated?
When making personal injury claims, if you are successful, then the settlement your solicitor will negotiate for you, would be made up of several different kinds of damages. These would compensate you for physical harm (general damages), and also financial and other losses (special damages), for example:
General damages – these all relate to compensating you for physical or mental harm:

General pain and suffering – at the time of the accident, and also when receiving emergency treatment.
Mental trauma and shock – due to being involved in an accident, and possibly needing harsh emergency treatment to stabilise you.
Psychological damage – caused by the accident or injuries, such as depression or P.T.S.D.
Painful and extended recovery – if recuperation will require painful treatment, and take some time to complete.
Permanent disability – if you will never recover fully, and suffer a reduction in life quality as a result of this.

Special damages – these all relate to compensating you for ad-hoc and financial losses:

Travel costs – if you have to travel to deal with the claim, or to have your injuries treated.
Medical fees – if you had to pay for some form of private treatment.
Care costs – if you had to hire in a home help, or a nurse.
Loss of earnings – if you lost out on wages/salary due to missing work.
Loss of future prospects – if you will no longer be able to work at the same level in the future.
No Win No Fee Accident Claims Against New Look
Our No Win No Fee claims service is available to all residents of the UK. This is a very simple to use service, that has proven effective for many claimants. There is no fee when we first take your claim on, and no fee as we process your claim. If you don't receive any compensation, then once again, there is no fee to pay us. When you do receive a settlement, we will take our fee from the money we have received for you, and then give you the remainder.

How Our Shop And Shopping Accident Specialists Could Help You
When you decide to use us as your personal injury specialists, then you are assured of always being kept up to date with the status of your claim, without any legal jargon. We use simple English so that you understand everything we have been doing for you. We always aim to get you the most compensation that you are owed, and do everything possible to ensure your claim is successful.

Speak To An Expert Today
If you believe you have a valid reason to make a New Look personal injury claim, speak to a claim advisor on 0800 073 8801 today. They will go over your claim with you, and once they know a little about your claim, they will offer you some free legal advice on how best to proceed with your claim.

Resources To Help Shop Accident Claimants
You may find these external links to be useful:
Health & Safety in the retail sector
Information on slip, trip and fall injuries
CAB advice for accidents at work
Also, these additional guides might be of some use:
How to make a Top Shop accident claim
Edited By Mel.