How Much Could I Claim For An Accident Involving A Motorbike?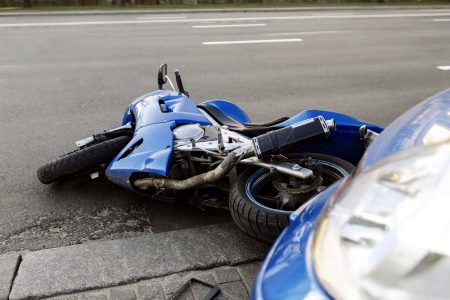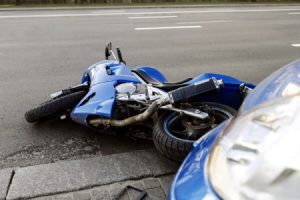 This guide about making a valid claim against ERS motorcycle insurance aims to give information to help you.
You probably already know that if you're injured in a road traffic accident (RTA) caused by another car, you could be entitled to make a compensation claim against their insurance provider. The same is true if the accident was caused by the negligence of a motorbike rider.
Motorcycle insurance is similar to car insurance with regards to compensation cover. You could be entitled to claim for any personal injuries as well as damage to your vehicle. In this article, we're going to explain when you could claim.
As we progress, we aim to show how a personal injury solicitor could help you, instead of having to deal directly with the insurer on your own.
Accident Claims UK is here to help if you decide that you'd like to begin a claim. Our advisors provide free legal advice and a no-obligation telephone assessment of your claim. Should your claim have strong grounds, we could connect you with one our No Win No Fee personal injury lawyers.
To talk it over, contact us on 0800 073 8801 today. Alternatively, you'll find more information about what could constitute a valid claim against ERS motorcycle insurance if you continue reading.
Select A Section
A Guide To Motorcycle Accident Insurance Claims Against ERS Insurance
It's not uncommon to hear about motorcyclists who've been injured in traffic accidents because they were knocked off their bikes by a car driver. However, it's also possible for the motorbike rider to be responsible for an accident. It's for that reason that they need to have at least third-party motorcycle insurance to cover them.
The process of claiming is similar to a car claim, and that means dealing with the insurance company can be just as tricky.
To counter objections raised by the motorcyclist's insurer, you'll need to supply plenty of evidence to show how the accident occurred, who was at fault, and what injuries you sustained. Having a personal injury solicitor on your side can make this part of the claim easier.
Considering A Claim Against ERS Motorcycle Insurance?
This article aims to explain the justifications and evidence you might need to claim against an ERS motorcycle insurance policy. But the information we'll provide could be used for other underwriters or insurance firms as well. The guidance we'll provide will show when a claim might be possible and what amount of compensation you could receive.
We strongly advise that if you're going to claim, you do so as soon as you possibly can. When you claim in the days or weeks after the accident took place, you may find it easier to remember how the accident unfolded.
Also, you'll need to consider the personal injury claims time limit. While this is a 3-year period which usually starts on the date of the accident, your solicitor (if you choose to use one) will appreciate you starting sooner. That's because it will leave them with plenty of time to conduct their work and gather supporting evidence.
When you're ready to begin a claim, we'll be here to help. Call us today and we'll explain what steps you could take next.

What Are Motorbike Accidents?
There are obviously lots of different scenarios for road traffic accidents in which motorbikes are involved. But, for the purposes of this article, we're looking at those that have been caused by a motorcyclist who has an ERS motorcycle insurance policy.
The motorcyclist may have:
Lost control of their bike
Were riding dangerously
Weren't concentrating on the road around them
Later on, we'll review different types of motorbike accidents that can occur and when you could be compensated for the injuries sustained in them.

What Is The Role Of An Insurance Underwriter?
ERS motorcycle insurance provides insurance policies for clients who purchase from them directly. They also underwrite policies sold by other insurance companies. That's because they have a specialist understanding of motorcycle insurance which means they can assess an individual's needs. They design the policy around them and set the policy price.

Am I Eligible To Claim For My Motorbike Accident?
Successful personal injury claims of any type require you to prove three things:
Another person or third party owed you a duty of care.
An accident occurred because that person breached their duty of care.
You sustained one or more injuries in the accident.
The first part is straightforward enough because each road user has a duty of care to try and keep others safe. Proving the next two criteria are true can be more difficult, especially when the defendant's insurer questions your recollection of the incident. In these situations, having a specialist solicitor who can counter such objections can help.
There are some claims, known as split-liability cases, where it's possible to claim if you were partly responsible for the accident. In this scenario, the insurer and your solicitor will try to agree on what percentage of blame to apportion to each party. For instance, if you were found to be 30% responsible and the motorbike rider was 70% to blame, your claim would proceed as normal until the payment was calculated. Then the figure would be reduced by 30% to account for your role in the accident.
Whether you were partly to blame for the incident or not, we could help you claim for a moped, scooter or motorcycle accident in which you suffered an injury. If you'd like to find out what circumstances could lead to a claim against ERS motorcycle insurance, continue reading.

Circumstances In Which You Could Make A Motorbike Accident Claim
You could only make a claim if you were not responsible (or at least only partially liable) for your own injuries. After a road traffic accident, you may be interested in making a claim because you'd like to be compensated for:
The injuries you sustained in the accident.
Damage to your vehicle.
There are a plethora of different injuries that you may wish to claim for and some road traffic accident (RTA) injuries include:
Whiplash and other neck injuries.
Back injuries.
Broken wrists, hands, and fingers.
Head injuries such as concussion.
Broken legs, ankles, and feet.
Ligament damage.
One of the key roles of a personal injury solicitor is to make sure everything is included in your claim. Therefore, we'll look at the role a medical assessment of such injuries can play in motorcycle accident claims later on.
Common Types Of Accidents On Motorcycles
As mentioned already, motorcyclists are vulnerable road users and can be injured in RTAs caused by other vehicles. These can include where a motorist doesn't spot them soon enough, pulls out in front of them, or collides into the back of them. However, it's also possible for a motorbike rider to be liable for an accident if they are riding aggressively or dangerously, for example.
Should you have been injured because of a motorcyclist's negligence, please contact our team to discuss whether you're eligible to claim.
Common Types Of Motorcycle Injury
Now we're going to list some of the more common injuries sustained by motorbike riders involved in an RTA. These can be caused by collisions with cars, vans, lorries, and other motorbikes as well.
Bone fractures.
Concussion and other head injuries.
Soft tissue damage of the neck and shoulders (whiplash).
Road rash.
To begin a claim for your injuries, you can contact our team on the number at the top of the screen. Read on to find out what evidence could be required to claim against ERS motorcycle insurance.

Documents And Evidence To Provide A Solicitor
While you probably won't be contemplating a compensation claim at the time of an accident, there are a number of things you could do at the scene which could help should you decide to make one later on. They include:
Obtaining the contact details of any witnesses and asking if they have any dashcam footage.
Calling the police to the scene because you or anyone else is injured (and an ambulance if required).
Taking photographs of the accident scene before vehicles are moved.
Getting the details of the other driver and their insurance provider.
Visiting a hospital to have your injuries assessed and treated.
Armed with as much evidence as you can obtain, calling Accident Claims UK could be your next step. We'll review the evidence for free and explain whether you could begin a claim.

Should You Get In Touch With The Insurance Company?
There are a lot of reasons why you might think dealing with the bike rider's insurance company would be beneficial to you. It might be that you'll receive a faster payment or that you'll be able to settle without having a medical assessment. While both of those are possible, we recommend against settling before you have a medical assessment. Dealing with an insurer before this may not result in a fair settlement.
Insurers are, essentially like any business, understand profit and loss. Therefore, they may try to settle for as little as possible. That might not necessarily help you though. Making a personal injury claim, with evidence to back up what you're claiming for, could allow you to be compensated fully for your injuries.
Before making a call to the insurer directly, let a member of our team review your case and explain what compensation you could be entitled to.

How Insurance Companies May Assess A Claim
As mentioned in the previous section, insurers are businesses and, understandably, like any business, want to remain profitable. That means they'll check every fine detail of a claim before paying out. They'll want proof that the accident took place, their policyholder was to blame, and that the injuries you suffered were sustained in the accident and not elsewhere.
That's why evidence is so important. Police reports can be used to prove the date, time, and location of the accident. Medical records can be used to prove that you presented at a hospital with the injuries you've claimed for. They could also show what treatment you've received and the doctor's prognosis for your recovery. Other evidence such as witness statements and independent medical reports could also be checked before your claim is settled.

Could I Claim More Through A Solicitor?
Because insurers thoroughly check claims, they could contest some part of it even if you believe it's clear cut that the other party was responsible. That's where a solicitor can really prove their worth.
They'll have the legal skills and acumen to counter objections raised by emphasising evidence that's already been presented or by obtaining further evidence that backs up your claim. We have a very experienced team of solicitors who are ready to help you begin your claim.
Do you have evidence and can prove you've got a valid claim against ERS motorcycle insurance? Our advisors can discuss evidence and solicitors if you'd like to call us.

Motorcycle Road Traffic Accident Compensation Calculator
In this part of our guide, we're going to look at what amount of compensation could be paid for injuries. We don't provide a personal injury compensation calculator as they can be inaccurate, missing out on the nuances of your claim.
We know that each claim is unique and our advisors offer a personalised compensation figure when the claim has been properly assessed. To provide you with some example figures, we've listed data from the Judicial College Guidelines (JCG) in the below table. The JCG is a document containing recommended figures for different injuries. Solicitors may use these figures when calculating compensation amounts.
| Injured Body Part | Severity | Compensation Bracket | Further Details |
| --- | --- | --- | --- |
| Jaw | Very Serious | £28,610 to £42,730 | Multiple fractures of the jaw which leads to a long period of treatment along with permanent severe pain, paraesthesia and restricted eating. |
| Neck | Minor (ii) | £2,300 to £4,080 | This compensation category is used to cover whiplash style injuries that fully recover within 3 months to a year and where no surgery is required. |
| Back | Severe (ii) | £69,900 to £82,980 | These back injuries (such as nerve root damage) have serious symptoms like impaired mobility, loss of sensation, sexual difficulties and impaired bladder function. |
| Back | Minor (iii) | Up to £2,300 | Injuries to the soft tissues in the back where a full recovery occurs within 3 months. |
| Clavicle | Fracture | £4,830 to £11,490 | This category covers fractured clavicle injuries. The amount awarded will depend on the extent of the fracture, the amount of pain and other factors. |
| Knee | Moderate (i) | £13,920 to £24,580 | Examples of injuries covered by this category include a torn cartilage, dislocation or a torn meniscus resulting in minor disability. |
| Ankle | Moderate | £12,900 to £24,950 | Examples of injuries covered by this category include a torn ligament or fracture which leads to difficulty in walking for long periods, climbing stairs and other similar minor disabilities. |
You'll no doubt notice that compensation for injuries can be based on the severity of them. It's not just a matter of you stating how bad your injuries were though. You'll need to provide evidence to substantiate the claim. That's why, during the claims process, your solicitor should ask you to attend a medical assessment.
This would be carried out by an independent medical specialist, like a physiotherapist, or a doctor. They'd check any symptoms that remain, review any available medical records and speak to you about how your injuries have affected you. Once the appointment finishes, they'd create a report containing all of that information and send it to your solicitor.

Special Damages Applicable To Road Traffic Accident Claims
On top of the compensation listed in the previous section, it's possible to ask for any financial losses caused by your injury to be included in your claim as well. Special damages compensate you for the financial losses you experience because of your injuries.
That means that you could ask for compensation for:
Medical expenses (such as prescription costs).
Travel-related costs (such as to and from medical appointments).
Care costs.
Lost earnings.
Personal property damage.
Future loss of income.
Home adaptations.
It is important that any special damages you claim for are supported by evidence. For example, you could use bills, invoices, or receipts as proof.
Please contact our team for information on what costs could be included in a valid claim against ERS motorcycle insurance.

How Our Team Could Help You Claim Damages
We'd like to help you make your claim for injuries sustained in a motorbike accident, but we understand that you might want to know more about us. Therefore, here are some details about how we can help:
All claims that our solicitors take on will progress on a No Win No Fee basis.
Our advisors provide completely free legal advice, even when you don't make a claim.
If your claim progresses, your solicitor will be able to answer queries and explain legal jargon throughout your claim.
You'll receive regular updates from your solicitor as the claim advances.
They'll always aim to ensure that any compensation you receive is a fair amount for what you've endured.
For more information about how we can provide you with crucial access to making a claim, please contact our team today.

No Win No Fee Claims Involving A Motorcycle Insurance Company
So, you've read our article on motorbike insurance claims, you believe you have a valid case for compensation, but you don't know whether to claim because you're worried about the costs involved in funding a lawyer. That's something we're familiar with hearing. It's one reason our team of specialist solicitors works on a No Win No Fee basis for all claims they accept.
Of course, there has to be a reasonable chance of success for a solicitor to offer a No Win No Fee service. Therefore, your claim will be assessed by the solicitor before they begin working on it. When you're both happy to continue, a Conditional Fee Agreement (CFA) will be sent to you. The CFA offers some security because it shows you that:
Upfront solicitor fees are not required for the claim to begin.
You don't pay the solicitor's fee while the claim is progressing.
Should the claim be lost, you don't have to pay your solicitor's fee at all.
The only time you'd pay the solicitor their fee is when you receive compensation. This is called a success fee and covers their work.
So that you know how much you'll pay, the CFA provides details of the success fee. For further peace of mind, we'd like to point out that all success fees are capped by law.

Talk To Our Expert Team
Now that you've completed our guide on making a claim against ERS motorcycle insurance, we do hope that you've found it useful. If that's the case, and you'd like to work with us here at Accident Claims UK, here are the best ways to get in touch:
Our main aim is to make claiming as easy as possible. If you reach out to us, the first thing we do is offer a no-obligation assessment of your claim. An advisor will look at your evidence and consider who was at fault. If they believe your claim has a formidable chance of being made successfully, your details will be given to one of our personal injury lawyers. So that you don't need to worry about the cost of claiming, they'll offer a No Win No Fee service for all claims they agree to work on.

Helpful Resources
That's the end of this article about what could validate a claim against ERS motorcycle insurance. We've tried to supply all of the information you'll require to help you start your claim. However, in case you need any further guidance or advice, we've provided links to some helpful resources below. Please contact us by any of the methods listed above if you'd like to request anything further.
Scooter Injury Claims: Details on beginning a compensation claim for injuries sustained in an accident caused by a scooter or moped.
Taxi Accidents: A look at your rights to make a claim if you're injured in an accident while using a taxi.
Eurotunnel Injury Claims: Advice on making a claim if you've suffered an injury on a Eurotunnel train.
Brake Road Safety Charity: Advice for motorcyclists from a charity that campaigns to make roads safer.
Broken A Bone?: Information from the NHS that could help you if you've broken a bone.
Rules 83 To 88: The parts of The Highway Code that relate to motorcyclists.
Guide by BH
Edited by RV