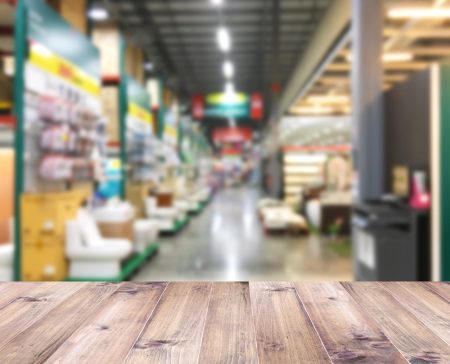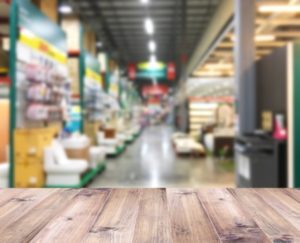 If you have suffered an injury in Wilko that was due to negligence or error call Accident Claims UK who can advise you if you are able to make a compensation claim for your injuries. While all stores in the United Kingdom need to follow very strict health and safety regulations, accidents could potentially still happen from if safety procedures are not carried out by all staff. It does not matter whether you are visiting a Wilkinson store as a customer or whether you work at one of the many shops around the United Kingdom, if you have been injured and it was not your fault you may be eligible for compensation if it can be proven that the store is liable. In this guide, we are going to provide information if you have suffered a personal injury at Wilko. if you still have any questions by the time you finish reading this guide, please do not hesitate to get in touch with us – 0800 073 8801 – for more information about making a claim for an accident in Wilko.
Select A Section
A Guide To Claiming Compensation For An Accident In Wilko
Wilko Retail Ltd is the official name for what a lot of people know as Wilkinson or Wilko. In fact, the brand was called Wilkinson Cash Stores from when it opened in 1930 to 1941. It then became Wilkinson Hardware Stores. And then, in 2014, it was rebranded to Wilko Retail Ltd. Wilko's product range consists of bathroom goods, kitchen goods, pet products, confectionery, stationery beauty lines, health lines, cleaning products, DIY, textiles, and homewares. Some of the range consists of products that are sold as the brand name Wilko, yet you can also find products under private label brands too. The stores around the country also stock a range of seasonal products, including Christmas decoration items and gardening products.
If you have been injured in one of the Wilko stores around the United Kingdom, and you feel that the accident you was in was avoidable and preventable measures should have been in place you may be eligible to pursue a claim.
In this guide, we will reveal everything you may need to know if you are thinking about making a personal injury claim against a store. We will take a look at some examples of accidents that could happen, including manual handling accidents, slips, trips, falls, racking accidents, and warehouse storage accidents. We will also provide you with information on how to make a claim, how much compensation you may receive, and what damages you would be able to claim for. Once you get to the end of the guide, you will find our contact information, so please do not hesitate to get in touch if you have any further questions or if you are ready to make a Wilko accident compensation claim.
What Are Accidents In Shops Or Stores?
There are different types of accidents, injuries, and incidents that could happen in shops and stores all over the country.
As well as customers, staff could be injured while working in a store. Staff could suffer manual handling injuries, head injuries due to falling items from shelves, crushing injuries if racking and shelves collapse.
Customers could be injured in store due to an accident or they could suffer an injury because of a product that they have purchased which is faulty.
Delivery drivers and construction workers could also suffer injuries while at a store.
What is vital to remember is that all accidents do not lead to compensation claims. In order to be able to pursue a compensation claim for any injuries suffered a third party has to be responsible for what has happened. This third party must have owed you a duty of care and through negligence has breached this duty of care causing an accident leading to an injury.
Health And Safety Considerations And Retailers Duty Of Care
Wilko has a duty of care towards all customers and all employees. This means that the company needs to take reasonable steps to prevent accidents and ensure health and safety within each store. With over 300 stores across the United Kingdom, is imperative that Wilko has stringent health and safety practices and procedures in place. Not only this, but there are a number of different rules and regulations that the company needs to adhere to.
They must identify all of the potential hazards in their stores throughout the country, they then need to determine who could be harmed and how, and after this, they must assess the risks and decide on the precautions that they should take.
Examples Of Retail Industry Accidents
There are different accidents and injuries that could happen in a retail environment. However, we are going to take a look at some examples to give you a better understanding. This includes:
Accidents in the store car park – A lot of people do not realise that they could make a claim if they are injured in a store car park. All public areas need to be safe and hazardous free. A possible accident that could happen in a car park due to negligence could be a customer injuring themselves due to a pothole that is deemed hazardous.
Slips – There is no denying that slips are one of the most common types of accidents that could happen anywhere. Shop owners should clear up any spills as quickly as they can so that customers and staff members do not slip and fall and warning signs should be placed out until the floor is completely dry.
Trip hazards – Objects that have been left in the aisles present a serious trip hazard. The same could be said for packaging materials, as well as defective flooring.
Falling objects – Poorly stacked display units or shelves have the potential to injure customers if items fall off and hit a customer.
Clean-up operations – Areas being mopped and cleaned need to be clearly marked using safety cones or signs. If this has not happened, and you have slipped, call Accident Claims UK.
These are just a handful of examples. If you have any questions regarding the circumstances of your case please do not hesitate to call us for clarification.
Manual Handling Accidents
The Manual Handling Operations Regulations 1992 outline the steps that employers need to take in order to ensure their employees are safe when moving items. Incorrect manual handling could cause musculoskeletal disorders, and this is a common causes of injuries at work. Risk factors in developing musculoskeletal disorders include manual materials handling, awkward postures, and heavy manual labour. If you have not received manual handling training and this has caused a manual handling injury please call Accident Claims UK to see if you have grounds for an accident at work claim.
I Suffered An Accident At Work In Wilko, Can I Claim?
Of course, it's not just manual handling accidents that could happen at work. There are other types of injuries that could take place. The most recent statistics published by the HSE state that there were 555,000 non-fatal injuries to workers in 2017/18. Out of all of this, slips, trips, and falls were the most common, followed by carrying, lifting or handling, and then being struck by a moving object, falls from a height, and acts of violence. Your employer owes you a duty of care. If they have failed in this, breached it in some way which has lead to a direct injury or illness you may be eligible to claim. If you have been injured while working for Wilko, please make sure you report the incident to your employer. As per the law RIDDOR, all workplace accidents need to be reported and recorded.
Could I Claim Compensation For A Slip Or Fall?
Did you know that slips and trips are the most common cause of injury at work too? On average, around 40 per cent of all major injuries reported in the workplace in the UK are slips and trips, so this is a type of accident that could impact both employees and customers. The Workplace (Health, Safety and Welfare) Regulations 1992 state that all floors need to be free of obstructions, in good condition, and suitable. The Management of Health and Safety at Work Regulations 1999 states that employers need to assess trip and slip risks and address them. The Health and Safety at Work etc Act 1974 (HSW Act) also enforces business owners and employees to take streps to control slip and trip risks. Therefore, if a store has breached these regulations, and you have suffered an injury they may be liable for any suffering.
Warehouse And Storage Area Accidents
There are different injuries and accidents that could happen in a warehouse or storage centre.
Examples of these could include;
Items falling due to over stacked shelves.
Racking collapsing due to it being damaged or faulty.
Forklift accidents due to little training.
Trips due to product wrappings being left on the floor.
Being Crushed Or Struck By A Falling Object
Throughout some stores, there are items of furniture or other items which could potentially be placed above the waist or above head height. These could fall onto people and cause a variety of different injuries if they are not stored and secured correctly ensuring that such storage places are maintained and replaced if damaged. If items fall from shelving or storing places due to negligence or error and a person is injured they may be eligible to claim damages.
Personal Injury Calculator, Claims Against A Retailer
You may have come across a personal injury claims calculator online. However, giving a fully accurate quote simply isn't possible, as all claims are assessed on an individual basis. An alternative to a calculator, therefore, is to take a look at those who have already made the steps to claim compensation for accidents at retails stores. How much did they receive? You could use this information to deduce the sort of payout you could be looking at. In the table below we have put amounts relating to injuries that could be suffered, these amounts are taken from guidelines used by the court when assessing claims.

| Injury Type | Amounts | Notes On Injury |
| --- | --- | --- |
| Le fort fractures of facial bones | £23,810 to £36,740 | N/A |
| Minor Neck Injury | £2,450 to £7,890 | Important factors of the brackets is recovery time, injuries relate soft tissue damages. |
| Minor Back Injury | Up to £2,450 to £12,510 | Brackets are concerned with length of injury. Includes less serious strains, sprains, disc prolapses and soft tissue injuries. |
| Simple Arm Fractures | £6,610 to £19,200 | Simple fractures to the forearm. |
| Severe Fractures to Fingers | Up to £36,740 | Reduce grip, may result in partial amputation of fingers, deformity, reduced function. |
| Lesser Injuries to Hip/Pelvis | £3,950 to £12,590 | Significant injury. Recovery within 2 years. |
| Simple Fractures to Tibia or Fibula | Up to £11,840 | Simple fractures to the tibia or fibula or soft tissue injuries. The top of the amount will be awarded taking into consideration length in plaster and time to recover. |
| Serious Foot Injury | £24,990 to £39,200 | Severe injury to the foot prolonged treatment and the risk of fusion surgery. |
| Simple femur fractures | £9,110 to £14,080 | No articular surface damage. |
What Else Could You Recover In Your Claim?
One thing that a lot of people do not realise is that there are a number of different things they could claim for when making a personal injury claim. The amount of money you receive for your injury will be determined by looking at your medical records so that the severity of your original injury could be looked at, as well as the impact it is going to have on the rest of your life, your treatment, the psychological impact, and so on. Aside from this, you could also make a claim for all of the costs relating to what has happened. For example, if you have suffered a loss of income because you have been unable to work, you could claim for this. You could also claim for things like therapy costs, travel expenses, and the cost of childcare.
No Win No Fee Personal Injury Claims Against Wilko
You may need to find a high-quality personal injury solicitor that could give you the greatest chance of securing the compensation you deserve. There are many factors to take into account when it comes to this, but one of the most important pieces of advice on obtaining the services of a solicitor is to opt for someone that works to a no win no fee payment agreement. By doing this, you should only pay their legal fees if your case is a success, and so the financial risk is minimised by a significant degree. This leads to other benefits, such as an improved level of service, as the solicitor in question should be impacted by the outcome of your Wilko personal injury claim. At Accident Claims UK, all of our solicitors that we provide are no win no fee solicitors, so give us a call today.
How Accident Claims UK Could Help You
Here at Accident Claims UK, we have specialist experience in dealing with many different types of personal injury claims. Read on to discover four surprising things you may not know about the service we provide…
We have a FREE legal helpline – One of the big issues people could potentially find when looking for a lawyer is that they have to pay a considerable amount of money for a consultation to merely discover whether they have a case to begin with. You won't experience that here. With our free legal helpline, you could give us a call to speak to one of our friendly and efficient advisers. They will answer all of your questions and give you a realistic assessment of your case.
We make the process as easy as possible – We want you to focus on recovering from the Wilko accident you were involved in. We will focus on getting compensation for you. Your solicitor could even arrange a local medical.
All of the solicitors we could provide to you work on a no win no fee basis – One of the best things about the service we provide is our no win no fee approach. All of the solicitors we match people with work in this way. No win no fee claims are extremely beneficial for a whole host of different reasons. Financial risk is eliminated, whilst you do not need any money to begin your claim. Moreover, you can be sure that they would only take on your case if the lawyers think you have a genuine chance of getting compensation.
We have been in the game for a long time – Accident Claims UK opened its doors many years ago. You can be sure that with us to help you, you would be in safe hands.
Talk To Us Today
We hope that you have found this guide helpful. If you are ready to make a claim, all you need to do is give us a call. You can reach us on 0800 073 8801. Alternatively, you can enter your contact information and we will give you a call as soon as we can. Or, why not try the live chat feature on our homepage?
Resources For Claimants Injured In A Shop
Shop Accident Claims – A further guide – Here, we offer a further guide on shop accidents.
Guide to claiming for work accidents – Your rights are examined here.
Edited By Mel.