By Joanne Jeffries. Last Updated 4th November 2021. Welcome to our case study relating to personal injury claims payouts for paralysis.
Have you experienced paralysis caused by a stroke? If the effects of your stroke, or the paralysis itself was worsened due to medical negligence or a stroke misdiagnosis, than you could be entitled to claim tens or even hundreds of thousands of pounds in paralysis compensation. If you think you are entitled to make a paralysis compensation claim call Accident Claims UK on 0800 073 8801.
We are a well respected personal injury solicitors firm that specialises in representing medical misdiagnosis compensation claims and NHS misdiagnosis compensation claims. We offer a free telephone consultation to all of our potential clients, so call us today to see if you have a valid claim and how much Stroke misdiagnosis compensation or paralysis compensation you could be entitled to claim. Alternatively if you are not comfortable speaking on the telephone, you can email us instead. If you have legitimate grounds to claim compensation for paralysis, we will provide you with an excellent personal injury solicitor to handle your no win no fee claim. If you're family members looking to make paralysis injury claims for spinal cord injuries or someone whose legs are paralysed, we could help you.
This case study deals with the case of Miss S (whose name we have abbreviated to protect her privacy), who successfully made a paralysis compensation claim following an accident that had happened 5 years earlier. Miss S from Birmingham, was 36 at the time of her injuries, and 41 when she made her paralysis compensation claim.
The incident happened when Miss S began to experience headaches and a heaviness in her left arm. The doctor wrongfully diagnosed her as suffering from a migraine headache and prescribed painkillers. Unfortunately, instead of her symptoms improving, Miss S's symptoms worsened. She began to feel weakness in her left arm, limpness and drooling. The doctor did not see this as a matter of urgency and she had to wait 2 days for a GP appointment. When the doctor did see her, they suspected diabetes and arranged a series of tests for her. Ten days later, Miss S suffered a stroke in her sleep and woke up to find herself paralysed down the left hand side of her body. She was rushed to hospital where a CT scan confirmed that she had suffered damage to the right frontal lobe of her brain.
Stroke Related Paralysis Conditions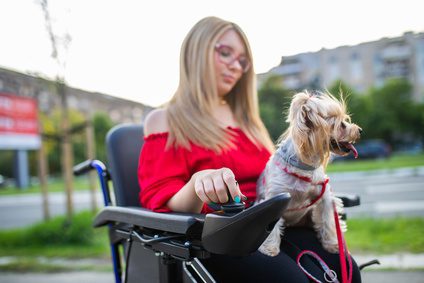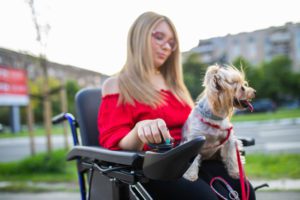 Sadly as many as 9 out of ten stroke survivors experience some form of paralysis. This means, they find themselves unable to move certain muscles. Fortunately continued rehabilitation and therapy can help some people regain movement, even years after having suffered a stroke. Paralysis resulting from a stroke can be defined as stiff (spastic paralysis) with occasional muscle spasms, or floppy (flaccid) paralysis. This NHS guide to paralysis gives you more information on the causes and symptoms of paralysis.
Details Of How The Claimant's Stroke Led To Paralysis
After her CT scan, which confirmed that Miss S had indeed suffered a stroke and damage to the frontal lobe of her brain, she was transferred to a specialist hospital where she underwent an MRI scan. The results of the scan informed her doctors that she had suffered brain damage in the form of a right carotid dissection with multiple micro emboli in the right middle cerebral artery. She stayed in hospital for treatment which included use of anticoagulant drugs.
As you can imagine Miss S's stroke injuries greatly reduced her quality of life and sadly, her condition was defined as not likely to improve and required permanent care. As well as paralysis, Miss S also suffered from severe headaches. Miss S moved from Birmingham to Middlesbrough to be with her family. Her partner had to give up work to be with her, and their new rented property was not suitably adapted for someone with her disability. She also required physiotherapy at home but did not have the space for this. Miss S had been unable to work during this time. She hoped that in the future she would be able to return to part time work, but understood that her newfound disability could easily put her at a disadvantage on the job market.
What Medical Negligence Allegation Was Made In This Stroke Misdiagnosis Compensation Claim?
Miss S sought a personal injury solicitor to carry out her stroke misdiagnosis compensation claim. They made the allegation that the Defendant, Miss S's GP had acted negligently in failing to properly examine Miss S's (the Claimant's) symptoms or considering the possibility of a stroke. What's more, the doctor had not taken a proper history of her neurological symptoms or considered that Miss S had no previous history of suffering from migraines. Further allegations were made that the doctor had not prescribed medication in the short term that could have helped, or referred her to a TIA clinic or neurologist as a matter of extreme urgency.
Concluding The Stroke Claim And Paralysis Compensation Settlement
Fortunately the Defendant admitted liability in this NHS misdiagnosis compensation case and the case was settled without having to proceed to court. £735,000 stroke misdiagnosis compensation, paralysis compensation and medical misdiagnosis compensation was awarded to Miss S in an out of court settlement.
Of this stroke misdiagnosis compensation package, £50,000 was awarded in general damages for pain, suffering and loss of amenity. The rest of the paralysis compensation package was awarded as special damages, which serve to compensate the victim for past and future financial losses they have experienced as a result of their injuries.
Miss S's compensation for paralysis package included the following special damages:
£75,000 for past losses

£180,000 for future care costs

£171,000 for loss of future earnings

£214,000 for accommodation expenses, including adapting her property

£30,000 for treatment

£7,000 allocated for transport costs

£8,000 for pension losses.
No Win No Fee Paralysis Compensation
If you wish to claim compensation for paralysis, stroke compensation or stroke misdiagnosis compensation you may find that hiring a no win no fee solicitor is the best option for you. At Accident Claims UK, we offer all of our clients the option to make a no win no fee claim. What does this mean? With a no win no fee solicitor, you will receive the same excellent service as any other client. However, you will only have to pay your personal injury solicitors fees if you win your paralysis compensation case. This means that there are no upfront fees to pay, making no win no fee the more affordable way to claim. What's more, because you only pay if you win, there is no financial risk to you. Call Accident Claims UK today, to enquire about making a no win no fee claim for stroke medical negligence or a paralysis compensation claim.
Talk To The Accident Claims UK Team Today About 
Personal Injury Claims Payouts For Paralysis
If you have experienced a medical misdiagnosis case or stroke medical negligence, which led you to suffer paralysis, or any other sort of medical condition, you could be entitled to claim tens or even hundreds of thousands of pounds in stroke misdiagnosis compensation, or compensation for paralysis.
Did you know that Accident Claims UK offers all of our potential clients a free personal injury consultation via telephone. Call today, to see if you are entitled to claim paralysis compensation. We will let you know if you are entitled to claim compensation for paralysis, how much compensation you could claim and will provide you with an excellent medical negligence solicitor to handle your claim. If you are not comfortable talking on the phone, then please feel free to email us instead. If you have legitimate grounds to claim compensation for paralysis following a stroke, or for any other reason, then Accident Claims UK would love to work with you to get you the compensation you deserve. Contact us today. We're looking forward to hearing from you.
What damages could make up personal injury claims payouts for paralysis?
When you claim compensation, your award would normally be made up of general damages and special damages.
General Damages in personal injury claims payouts for paralysis?
General damages are designed to compensate you for loss of amenity suffering and pain caused by your injuries. As part of your claim, you would need to attend an assessment with an independent medical specialist. You would attend an appointment whereupon they would examine your injuries, and talk to you about what has happened. They may need to order further tests, or review your past medical notes. Once they have a full picture of the nature and severity of your injuries, they could write a detailed report explaining your injuries and prognosis. Lawyers and courts could use this medical report when determining the level of compensation settlements you could receive. The medical evidence you submit as part of your claim is vital to ensuring you get the maximum compensation payouts for your claim. It is very important that you are honest with the independent medical expert, so they can build an accurate picture of your injuries.
Special Damages In personal injury claims payouts for paralysis?
When it comes to special damages, these compensate you for the costs and losses you've experienced due to the injuries you've received. They could include loss of earnings, medical expenses, travel expenses and even care costs. You would need to provide evidence that you'd incur these costs to claim for them. However, in cases where paralysis has caused you to be unable to work even in the future, you could also receive costs for future loss of earnings and even ongoing medical costs. Paralysis claims can be complicated, so it is wise to have a personal injury claims lawyer on your side who understands the complexity of these cases and can fight for the maximum compensation payouts for your claim.
How commonly does clinical negligence lead to compensation payouts?
When it comes to claiming for clinical negligence, we do not have figures pertaining to the number of paralysis injuries that have been compensated for. However, it is important to note that there is a significant amount of compensation paid out by the NHS in recent years. The figure below relates to the clinical negligence payouts from NHS Resolution's 2020- 2021 report. You may be surprised to see how high this figure is.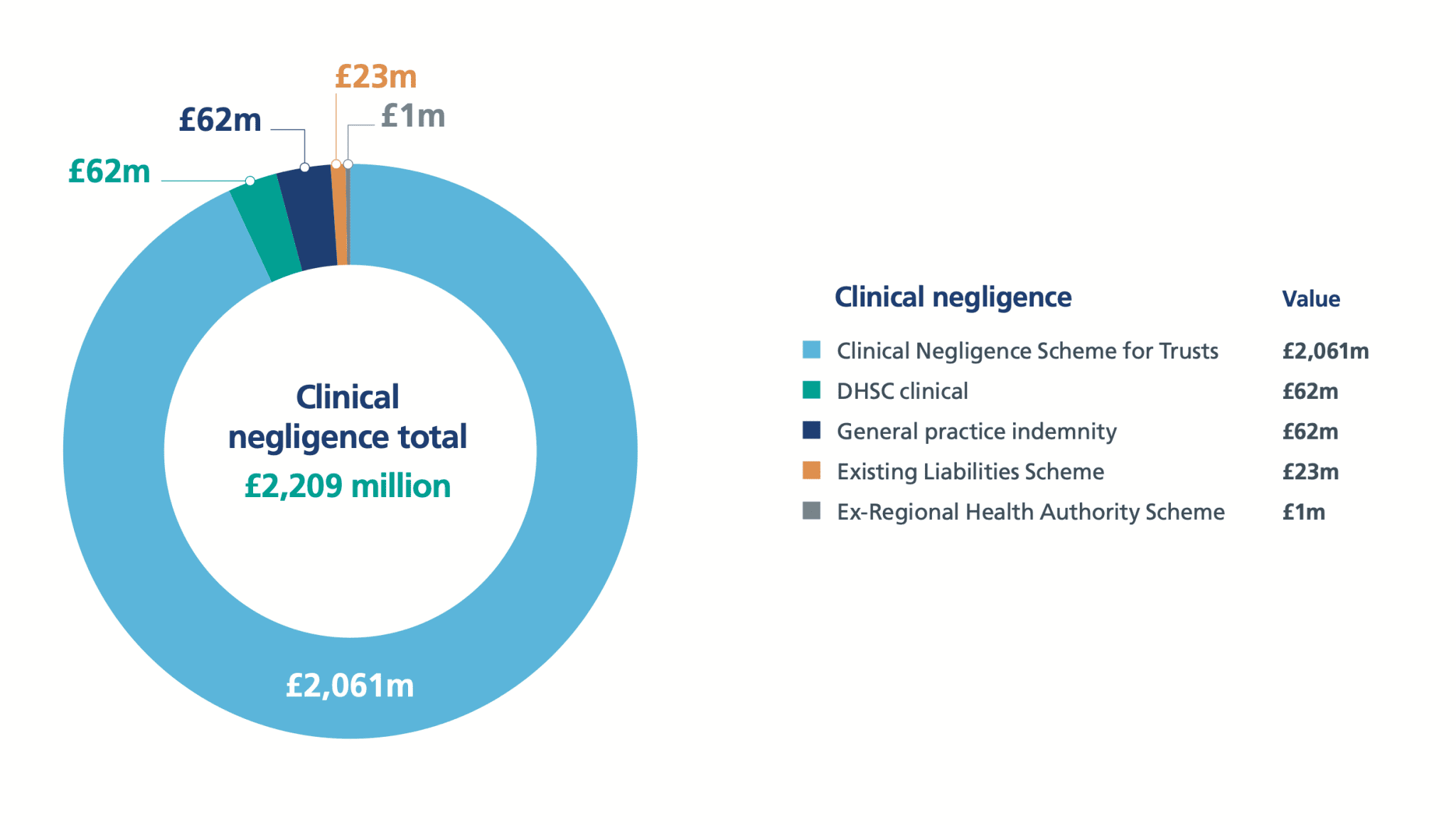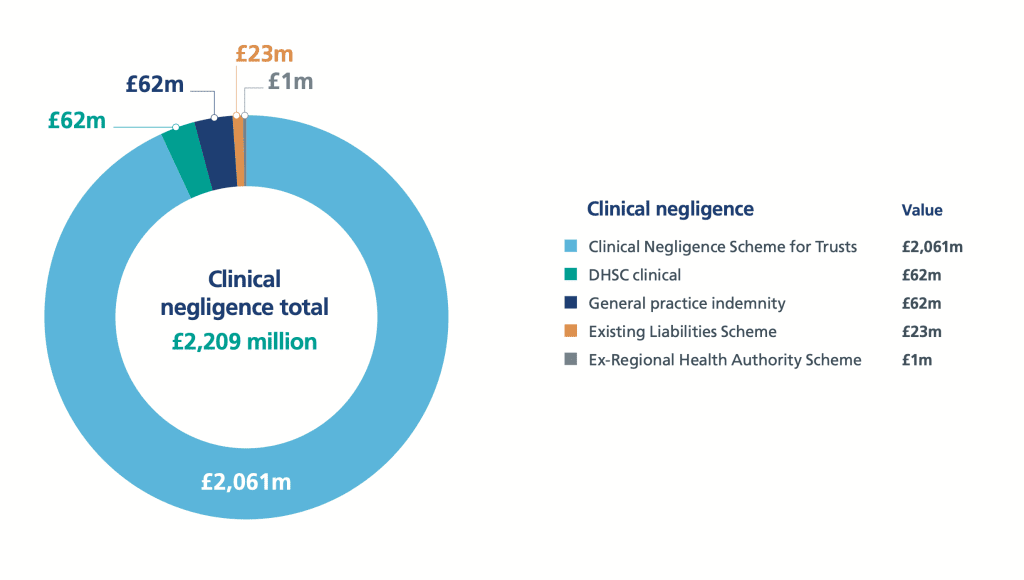 What other accidents could lead to personal injury claims payouts for paralysis?
Unfortunately, if an accident is severe enough, it could lead to paralysis. The types of accidents that could commonly lead to such condition could include road traffic accidents, accidents at work, falls from a height, and even diving accidents. To make a claim for paralysis payouts, you would need to be able to prove that a liable party was at fault for your injuries or the accident that caused them. Please note that you could also claim criminal injuries compensation for paralysis caused by a violent assault. We could help you with any of these types of claim.
Useful Links Relating To Personal Injury Claims Payouts For Paralysis
Clinical And Medical Negligence Claims – How To Claim Compensation
How to claim compensation for medical or clinical negligence
Misdiagnosis Claims Guide – How Much Can I Claim?
How much compensation could I claim if I my condition was misdiagnosed? You can find out in this guide.
Paralysis Claims Calculator
Our paralysis calculator, which will estimate how much your misdiagnosis or paralysis claim for compensation could be worth.
An NHS Guide To Paralysis
A guide to paralysis as produced by the NHS.
Thank you for reading our case study relating to personal injury claims payouts for paralysis. Whether you've suffered a head injury due to poor health and safety in the work environment leading to paralysis, or spinal cord injuries we could help you get compensation for medical treatment, pain and suffering, no matter what part of the body caused your paralysis.