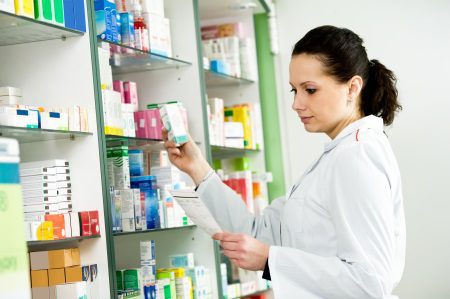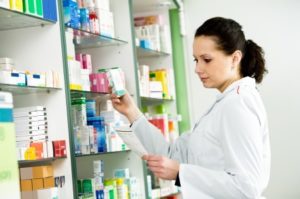 Have you been involved in an accident in Boots? Did this accident cause you an injury?Was it due to the negligence of the store? If you can answer yes to these questions you may be able to make a claim for damages. There are different ways that such an accident could happen, for example, you may have slipped due to a wet floor that had no wet signs displayed or you could have fallen down the stairs due to a broken handrail. No matter the scenario, call Accident Claims UK explain your case and they will tell you if you have grounds to claim. We have years of experience in the industry. You can give us a call today on 0800 073 8801. But first, read on for all of the information you could possibly need about claiming for a Boots chemist accident. This information not only relates to accidents that could happen in Boots but it could apply to any pharmacy or chemist in the UK too.
Select A Section
A Guide To Compensation Claims For A Boots Store Accident
You will be hard pressed to find someone in the UK that has not heard of the business Boots. If you have been involved in a Boots chemist accident, you may be wondering if you are eligible to make a claim for damages. You may be feeling a bit overwhelmed by the process. After all, it can be difficult to know where to start! Nonetheless, there is no need to fret, as that is exactly what this guide is here to assist with. We will answer all of the queries you have. Can you sue a pharmacy for giving you the wrong prescription? What happens when the pharmacy gives you the wrong prescription? What happens if a pharmacist makes a mistake? Does a pharmacy notify the doctor when a prescription is filled? If you still have any queries by the time you finish reading this guide, please do not hesitate to give us a call and we will happily assist.
What Is A Boots Store Accident?
This relates to an accident at Boots that was not your fault. There are different ways that such an incident could happen. Perhaps you were the victim of a prescription error, may be you were given the wrong medication and it made you ill, perhaps you slipped due to a wet floor that was not clearly marked, or perhaps you ate something and suffered an allergic reaction due to the packaging not displaying the correct allergen information.
Eligibility Criteria For Making A Retail Accident Compensation Claim
In order to be able to pursue a personal injury claim liability must be proven to ensure you are eligible to make a claim for compensation.
Did Boots owe you a duty of care?
Did they breach this duty of care ?
Did this breach of duty result in an injury?
If you were able to answer yes to those questions you may have the basis to begin your claim.
Any retail store or pharmacy owe you a duty of care, whether you are an employee or a customer. You must be able to prove that someone else acted erroneously or negligently and this has resulted in your injuries. Whether that is the store not following the correct procedures regarding spillages, or a pharmacist not thoroughly checking that the right medicine has been dispensed.
Aside from this, the date of your accident is vital, as there is a three-year time limit on most personal injury cases. The time limit will start from the date of the incident or the date you became aware of the injury or diagnosis.
We always advise seeing a doctor, firstly so you receive any medical treatment you may need. Secondly so that your injury or illness is medically recorded and can be used as evidence.
Accidents Which Could Happen In A Pharmacy Or Other Shop
In the next sections, we are going to take a look at the different types of accidents that could happen in a pharmacy. If your accident isn't listed here, but was still someone else's fault, then call us to see if you are eligible for compensation.
I Tripped and Fell In Boots Can I Claim?
There is no denying that falls, trips, and slips are common. There are so many different ways that these accidents could potentially happen. You may have fallen because of something obstructing the aisle. You may have slipped because the cleaner forgot to put the wet floor sign up.
Prescription Error Illness Compensation Claims
People could potentially be injured or become sick due to errors in dispensing medication, supplying the wrong medication, or not at the right dosage could make a person ill if they take the medication as given incorrectly by the pharmacy. If you were to receive the wrong medication, the consequences could be severe, especially if you do not realise straight away.
Racking And Storage Accident Compensation Claims
Both in customer and storage areas, racking is used to store and display goods. If the racking is damaged, not well maintained or not put together correctly and collapses on to a customer or employee they could be injured. So, if you were a customer and you have been injured because something has fallen on to you due to it not being correctly stacked or over stacked on a racking system call us to see if you have grounds to pursue a claim for compensation. We could also assist when it comes workplace accidents. If it is your job to stack shelves or stack display areas and you have not been given the correct manual handling training and you become injured you could be able to make a work place accident claim.
Workplace Accident Claims
If you have been the victim of a workplace incident that has caused you an injury you may be wondering if it is possible to make a claim, especially if you have had to take time off work and have suffered a loss in earnings. If your accident that caused your injury at work was due to the negligence of your employer or an error of a work colleague you may be able to claim.
A lot of employees are apprehensive when it comes to making a work place accident however your workplace will have insurance in place to cover incidents like this. Also your employer by law cannot discriminate against you in anyway.
Nevertheless, when you are making a personal injury claim against your employer, it is vital to handle everything in the correct manner. Your employer is required to have an accident book by law and they will need to record the incident in this book. It will serve as proof of what happened. Once you have done this the only thing left to do is get in touch with Accident Claims UK. We will advise you if we think you have a valid claim and then provide you with an excellent solicitors who deals with accidents at work.
Does Boots Owe Its Customers Duty Of Care
Boots owes its customers a duty of care, which means they have to provide a safe and healthy environment for customers to shop in. If they have failed to do this, and you have been injured as a consequence call us to see if you are able to pursue a claim. All items should go under stringent testing. However, if a faulty product has slipped through the wire and you have been injured or fallen ill, it would be a good idea to contact us to see who may be liable. Reporting an accident in a shop is a good idea because it will serve as official proof of what has happened.
Steps We Recommend You Take When Making A Personal Injury Claim
Finding a personal injury solicitor can seem a little bit daunting if you have never been in this position before. It can be hard to know what you should be looking for and what to expect from the process. But don't panic, as we have some useful tips on how to make a claim, including finding a solicitor and the steps you should take when gathering evidence.
When hiring a personal injury lawyer, there are some key factors you should be looking out for, and these are as follows:
Experience – Don't only look at how many years the solicitor has in their locker, but make sure they have the experience that is relevant to your claim.
No win no fee – A no win no fee solicitor is a good choice, as this offers a significant degree of monetary protection because you only pay your solicitor legal fees if your case is successful.
Communication – Effective channels of communication are imperative so that you can remain updated with the progress of your case.
Reputation – Finally, you should read reviews to make sure the solicitor in question is credible and that previous clients have been satisfied with his or her work.
While your solicitor will be largely responsible for ensuring you get the compensation you deserve, there are ways you can strengthen your case;
Medical documents – The medical report your doctor provides is in some cases the most crucial piece of evidence.
Photographs – Photos of your injuries and/or the scene could help to strengthen your Boots pharmacy accident case.
Proof of expenses – You will potentially be able to claim for any expenses you have had to pay for due to your injuries such as treatment costs and prescription costs, but you will likely need proof to do so.
Witness statements – Finally, if anyone witnessed your accident at Boots you could get their contact details because their statements may help to build a strong case.
Personal Injury Calculator For A Boots Store Accident
We know that you will be interested to find out how much compensation you are going to receive if you do decide to go ahead with your case. You may have used a personal injury claims calculator, but we believe a good alternative to this is to look at guidelines set out and used by the courts. We have provided these details below. If you cannot see your illness or injury you have sustained in the table, simply give us a call for more details.

| Injury Type | Amount | Information |
| --- | --- | --- |
| Severe Toxicosis | £33,700 to £46,040 | Serious acute pain, vomiting, diarrhoea and fever, requiring hospital admission, has a vital impact on social, family and work life. |
| Moderate Psychiatric Injury | £5,130 to £16,720 | Trial and prognosis will be good relating to ability to work, personal life as well as social interaction. |
| Minor Injuries | £1,200 to £2,150 | Minor injuries with complete recovery in 3 months. |
| Neck Injury | Up to £2,150 | Minor neck injury full recovery 3 months. |
| Very Minor Wrist Injury | £3,090 to £4,160 | Minor undisplaced or minimally displaced fractures and soft tissue injuries. |
| Moderate Pelvis/Hip Injury | £11,040 to £34,340 | Hip replacement or hip surgery the top end of the bracket will be reserved for significant injury. |
| Back Injury | Up to £2,150 | Recovery within 3 months. |
| Achilles Tendon, Minor Injury | £6,380 to £11,040 | Tendon damage and ankle support issues. |
| Loss of Earnings | Example £15 000 | If you have £15 000 loss of earnings due to not being able to work due to your injury it may be possible to claim this back as special damages. |
Examples Of Other Forms Of Damages You Can Claim
Compensation is actually usually split into two parts. Firstly, you have general damages. This is the money you will receive for the injury you have suffered. This is calculated based on the severity of it and the impact it is having on your life. Nonetheless, you also have special damages. This is the compensation you will get for any out of pocket expenses you have suffered because of your accident, such as treatment expenses and travel costs. Don't forget to keep proof of these.
No Win No Fee Accident Compensation Claims Against Boots Store
Using a traditional solicitor can prove to be stressful and extremely costly. Instead, quite a large number of people go for a solicitor that works on a no win no fee basis. By doing this you will not need any money to begin your claim. Moreover, you can be sure that the solicitor will only agree to working on your personal injury claim against Boots if they feel you have a very strong chance of getting compensation. They won't want to waste your time.
Why Choose Accident Claims UK?
If you are in need of a personal injury solicitor for a chemist accident, trust Accident Claims UK to provide you with one. We have a wealth of experience in the industry, having been established many years ago. Since then we have successfully helped a wealth of personal injury victims. Do you want to be the next person to receive the compensation you are entitled to? If so, read on to discover why we believe our service comes above others…
There is only one place to begin, and this is with the fact that we offer free advice. You can call our free legal helpline any time of the day, any day of the week. You will speak to a polite and efficient advisor who will answer all of your questions. They will also talk you through the claim process and give you a realistic picture regarding your chances of receiving compensation. You may struggle to find another legal firm who offers this kind of help free of charge. We don't want to waste your time. If we don't believe you have a strong case, we will tell you.
So, what happens if we believe you have got a good chance of making a successful compensation claim? Well, we will match you to an experienced no win no fee solicitor. This is another reason why we believe we are right for you. By working on a no win no fee service, we make sure you benefit from optimum levels of quality and that financial risk is eliminated.
If that was not enough to convince you that we are the company for you, why not read the reviews we have received from our previous customers? You can find these by searching online. So, what are you waiting for? Give us a call today and see what we can do for you!
Contact Us To Start Your Claim
Are you ready to launch your personal injury claim? If so, we are ready and waiting to help you do so and help you get the maximum amount of compensation possible for your case. There are many ways for you to get in touch with us. Most people tend to ring our telephone line, which is open seven days a week, 24 hours a day. Simply call 0800 073 8801. Alternatively, you can enter your contact information on our homepage and we will call you back. We also have a live chat feature if you would prefer.
Similar Guides And Related Resources
GOV page on benefits and compensation – Information from the government can be found here.
Shop accidents – Further reading on accidents that occur in shops.
Claiming accident at work compensation – This guide covers working accidents.
Edited By Mel.