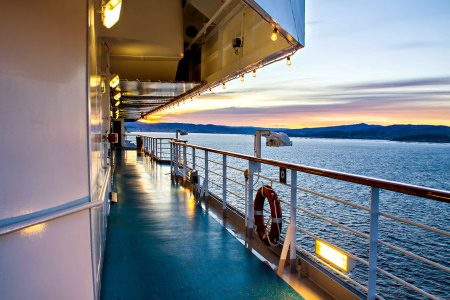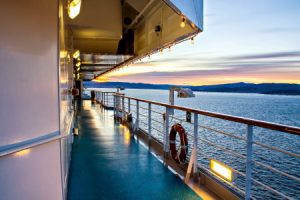 On this page, we have published a guide that details the process of making personal injury claims against DFDS Seaways Ferries. It shows how, if you sustain an injury on board a DFDS ferry, a personal injury lawyer may be able to process a claim against the ferry company for you. We cover a number of different kinds of claims, and many of the legal and financial considerations associated with making a claim.
Once you are done reading this guide, you may find you still have some questions that are unanswered. Every claim is unique in some way, and we cannot cover every eventuality in a single guide. Our claims team will be able to help you though. Call them on 0800 073 8801 and they will answer any questions you still have, and also explain how we can help you move forward with your claim right away.
Select A Section:
A Guide To Personal Injury Claims Against DFDS Seaways Ferries
This guide has been published with the aim of educating claimants on the process of making a claim for an injury sustained in an accident on board a DFDS ferry. By the time you have finished reading this guide, you should understand how a personal injury solicitor can help you with your personal injury claim, and why you may be eligible to make one. We start this guide off by talking about the concept of eligibility to claim, and look at what a ferry accident is, as well as who could be liable to pay you compensation for injuries sustained.
The next part of this guide is given over to discussing the kinds of accidents that can happen on a ferry, and how they could injure a member of the public, or a member of the crew. We cover accidents that involve the ferry itself (crashes, etc.), and injuries such as whiplash which can be caused by such an accident.
We go over very common accidents such as a slip, trip or fall, and also accidents caused by poor maintenance, or shoddy ferry facilities. Falling overboard is also covered, even though this is a fairly rare occurrence, and we also look at workplace accidents, and how the crew could be able to claim if they are injured in one.
Lastly, we look at food-related illness and allergic reactions that passengers could suffer after eating on the ferry which could entitle them to claim compensation.
The guide then moves on to look at some of the legal aspects of making a ferry accident claim. We have included information relating to your passenger rights, and also the regulations that ferry operators have to adhere to.
In the last part of this guide, we move on to look at the claim itself and some of the financial implications of making a claim. We have included a list of some of the commonly awarded damages that claimants receive.
We have also added a table (based on the UK Judicial College Guidelines) that could help you work out the level of compensation you could be able to claim. You will also find an overview of the way a No Win No Fee claim works, and how this can minimise the financial risks of making a claim.
If you need additional information such as the personal injury claims time limit that apply, or have general questions about your claim, then please call our claims team on the telephone number at the bottom of the page. They will be happy to provide you with any assistance you need.

What Are Accidents And Injuries On A Ferry?
If you are injured in a Sirena Seaways ferry accident that wasn't your fault, you may be able to make a compensation claim for the harm that you suffered.  However, in order to be able to do so, you would need to be able to prove that the ferry company was liable for the injuries you sustained.
In order for you to be eligible to make a claim, you must have been injured in some way, and you must be able to prove the ferry company failed in their duty of care in a way that caused you harm, and also in a way that could have been avoided.
The concepts of liability and eligibility can be complex. As such, you should speak to one of our claim advisers and discuss your claim, they will be able to tell you whether they think your claim could be valid or not.

Types And Causes Of Accidents Involving Ferries
There are many kinds of accidents on-board a ferry that a passenger, or crew member could be harmed by. For example:
Collisions and other serious accidents that involve the entire ferry
A ferry capsizing or sinking, such as in the Harwich ferry accident
A boarding accident or an accident when disembarking
A car accident on a ferry when driving on or driving off
Slip, trip or fall accidents
Accidents caused by faulty equipment
Passenger or crew who fall overboard
Workplace injuries involving the support staff, or crew
In the sections below, we will expand on a number of these kinds of accidents in more detail.

Collisions And Crashes With A Dock Or Another Vessel
A DFDS ferry crash, be it a crash with a static object such as the port itself, or another ship at sea, is the extreme end of the scale when it comes to accidents that could injure a passenger. But of course, this does not mean that these kinds of accidents never happen. They do from time to time.
If you were to be injured in such an accident, the legal entity you make your claim against would depend on who caused the accident. If the ferry itself caused the accident, it would likely be the ferry company that you made the claim against. However, if it was another party, such as the captain of a ship, then it would be the legal entity responsible for the ship that you would make a claim against. For further clarification, please speak to a member of our claims team.

Whiplash Caused By A Ferry Collision
We covered ferry collisions in the previous section, and just like vehicle collisions, whiplash could be the result of such an incident. Whiplash is classed as an unspecific injury. Meaning that no single injury can be pointed at as being the cause of whiplash. Instead, whiplash is diagnoses as the cumulative effect of a number of small, unspecified injuries to create the medical condition known as whiplash.
When a ferry stops suddenly, such as in a collision, then a passenger or member of staff, could suffer a whiplash injury. If this were to be the case, the injured party would need to be able to prove that the ferry operator was responsible for the incident that caused their whiplash. Otherwise, they would not have a valid claim. Our claims team can explain this in more detail if you wish.

Slipping And Tripping Accidents On A Ship
A slip, trip or a fall is a very frequent kind of accident that solicitors help people claim for. They can happen at any time, and anywhere, caused by the most minor of hazards such as:
Food that has been dropped on the floor on a ferry that has not been cleared up causing a person to trip
A damaged step in a stairwell causing a person to take a fall
A torn or frayed carpet in one of the ferry lounges, causing a person to trip
These accidents can be caused by a myriad of potential hazards. As long as the cause of the injury that injured you, can be attributed to the ferry operator, it could be possible for you to claim for the harm you suffered.

Injuries Caused By Faulty Facilities
Another reason for people to make personal injury claims, is due to accidents caused by faulty equipment, or poorly maintained facilities on a ferry. As an example of this could include the following:
A damaged safety rail on a deck ladder causes a passenger to skip downwards, hurting their hands
A faulty light switch in a ferry cabin electrocutes a passenger
A hazardous chemical that has not been cleaned up after repairs to part of the ferry infrastructure have been made, exposes a passenger to a chemical burn
In each example here, we can see how the ferry company failed to do everything they can to keep passengers safe, and this has resulted in an injury. In such cases, a claim may be valid.

Allergies And Related Illnesses On A Ferry
It isn't just physical accidents that can cause a passenger to be injured on a cross-channel ferry. There is also a risk of becoming ill after eating on-board the ferry. For example:
A passenger comes down with food poisoning after eating food that had been prepared in an unhygienic kitchen
A passenger is given incorrect information related to the allergen content of a dish, and subsequently suffers an allergic reaction because of this
Food that has been warmed up too many times causing a passenger to contract a food-related illness
In each of these cases, if negligence on the part of the food outlet can be proven, then a claim could be possible. Our claims team can evaluate your claim for you, if you became ill after eating food on a ferry and who could be deemed liable.

Injuries Caused By Falling Overboard
Although people generally do not fall overboard on a ferry trip, they have been known to in the past, and are sure to do so in the future. Some people fall overboard through misadventure, such as trying to balance on a safety rail to take some selfies. Others fall overboard for a reason that can be attributed to the ferry operator. For example, a damaged safety rail or a gate in a safety rail that has not been secured and locked correctly.
As with any accident on a ferry, the claimant must be able to prove that the ferry operator was the cause of them falling overboard for them to be able to pursue a claim successfully.

Ship Worker Injuries On A Ferry
There is a whole body of legislation that relates to health and safety on a ship or other vessel such as a ferry. Every ferry operator must comply with these regulations at all times, and provide its workforce with a healthy and safe environment to work in.
When an employer doesn't comply with health and safety regulations fully, and the result is an employee coming to harm, then the employer could be liable to pay the injured member of staff compensation. If you have been injured at work while employed by a ferry operator, if you can prove your employer was the cause of your injury, then you may have a valid basis for a compensation claim. Call our claims team to tall over your case today.

What Are My Rights As A Passenger On A Ferry?
ABTA Ltd, which was formerly known as the Association of British Travel Agents, maintains a website that tracks passenger rights and makes them easy to understand. This website is linked at the bottom of this guide for your perusal. However, some of the key rights include:
You should not be denied transportation for any reason that could be seen as being biased. As a disabled passenger for example
If you inform the ferry company that you need assistance boarding or disembarking 48 hours in advance, they must provide you with the help you need
The ferry operator has to provide you with all the help you need to deal with the checking in of baggage and dealing with passport control and immigration
Check the links we have included at the end of the page for full details of your passenger rights.

Passenger Ship Safety Regulations
There are two main bodies of legislation that apply to ferry operators. One of them is the Merchant Shipping Act 1995, which is UK only legislation. The other is the Athens Convention 1974, which is applicable globally. There is an association known as the International Maritime Organization (IMO) that tracks legislator requirements for the shipping sector as well. These following websites can give you more information:
The Merchant Shipping Act 1995
The International Maritime Organization

How May I Be Compensated For An Accident On A Ferry?
If your compensation is resolved successfully, then you will either be offered an out of court settlement, or awarded one by the court. This settlement will comprise of a number of damages, for example:
Special damages (for financial and other loses):

Loss of earnings
Lowered income potential
Travel costs
Cost of care
Medical fees

General damages (for pain and suffering):

Psychological damage
Permanent disability
Painful treatment and recuperation
Trauma and shock
Pain and suffering
One of our claim advisers would offer advice on the damages you may be able to claim.

Calculating Personal Injury Claims Against DFDS Ferries
You could find a personal injury claims calculator to estimate the value of your claim online. However, you can also use this table, that relates solely to UK claims and is based on the UK Judicial College Guidelines.
| Injury | Severity | Compensation | Notes |
| --- | --- | --- | --- |
| Injured hand | Moderate | £5,260 to £12,460 | This would include all fractures, soft tissue injuries, burns, grazes, cuts, etc. that would heal within 6 months. It would also include injuries that were more severe, but have now been treated partially using surgery. |
| Injured arm | Moderate | Up to £11,820 | All conditions such as tennis elbow, as well as soft tissue injuries (sprains and strains) and less serious fractures (simple/hairline) and all flesh wounds that will heal completely, leaving no level of impairment. |
| Injured back | Moderate | £26,050 to £36,390 | In this category, injuries will result in a measurable impairment or a minor disability of some kind. Injuries such as crushed vertebrae and minor damage to the spinal nerves for example. It would also include flesh wounds, soft tissue injuries and fractures that would take more than 6 months to heal. |
| Injured neck | Moderate | £23,460 to £36,120 | In this category, injuries will result in a measurable impairment or a minor disability of some kind. Injuries such as crushed vertebrae and minor damage to the spinal nerves for example. It would also include flesh wounds, soft tissue injuries and fractures that would take more than 6 months to heal. |
| Injured foot | Moderate | £12,900 to £23,460 | All potentially disfiguring injuries such as a metatarsal fracture that will eventually heal but with some form of impairment. As an example, a foot that has healed misshapen, meaning the victim can no longer wear standard shoes. |
| Injured leg | Moderate | £26,050 to £36,790 | Injuries such as deep penetrating wounds, moderate crush injuries, deep lacerations or cuts and also burns. This category would also cover all fractures (simple/compound/multiple/hairline) and soft tissue injuries such as strains and sprains, that will, in time, heal fully but may result in some form of minor impairment such as a slight limp. |
| Injured head/brain | Moderate | £40,410 to £205,580 | Injuries that result in some level of loss of cognitive ability and/or memory problems. A change in the victim's personality, or loss/lessening of sight/hearing or another of the senses. Employment in the future would be unlikely. |
| Illness | Moderate | £3,710 to £8,950 | Simple food or waterborne illness that could be treated by a GP. All illnesses that could last for several weeks but the victim will recover from fully eventually. |
| Psychological damage | Moderate | £5,500 to £17,900 | All psychological problems such as depression, anxiety or PTSD, that will only last for the medium-term and from which a complete recovery is made from with no lingering effects. |
To organise a solicitor to value you claim accurately, speak to our claims team today.

No Win No Fee Personal Injury Claims Against DFDS
A lawyer working under a No Win No Fee agreement, won't charge you to start working on your claim, while they are processing it, or if the claim is not a success. They will only collect their pre-agreed fee (success fee) when they have received a compensation payment for you. The fee is taken out of this money, and you receive the remainder.

How Accident Claims UK May Help You
Are you ready to move forward with your ferry accident claim? If so, all you need to do is:
Call our claims team
Explain your accident and injuries to a claim adviser
Allow a lawyer to process your claim for you
This simple process is all you need to do to get the legal assistance you need right away.

Start My Claim
If you have been injured in a ferry accident that wasn't your fault, either as a passenger or a crew member, we may be able to help you make a compensation claim. You can contact our claims team on 0800 073 8801, and they will help you to get your claim started as simply as possible.

Supporting Information
UK Government Maintenance Standards For Passenger Ships
You can also read these associated guides:
Article by MW (Mac)
Editor Honey