How To Make A Slip Or Fall Accident Claim Against Morrisons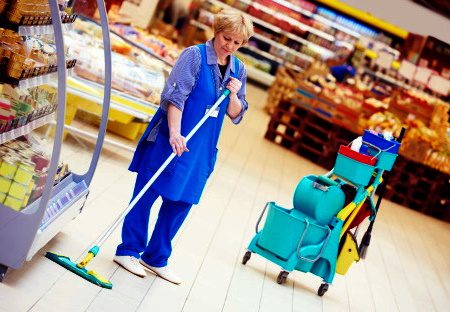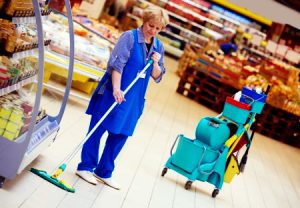 When you visit a supermarket, you expect to grab whatever shopping you went in for and return home without any problems. However, if you suffer an accident in a supermarket while shopping, you might need to use a personal injury solicitor to help you seek compensation for any injuries you sustained.
In this guide, we look at when you could claim if you've slipped on a wet floor in Morrisons. We'll explain common causes for an accident at Morrisons, and when the store might be held liable. The guide also covers how much compensation you could be entitled to claim in a successful personal injury claim.
Accident Claims UK has a team of dedicated advisers who offer free legal advice about claiming for a slip and fall in a Morrison supermarket. They'll also offer a no obligation assessment of your claim to help you decide whether to proceed or not. To discuss your claim with them right away, please call 0800 073 8801 today. If your claim is deemed strong enough, you could be introduced to one of our No Win No Fee solicitors.
Select A Section
A Guide To Claiming For A Slip On Water In Morrisons
Not all supermarket slip and fall cases will automatically entitled you to claim compensation for your injuries. Usually, a solicitor would want you to demonstrate the following statements are true before they'll consider taking on your case:
That you were involved in an accident that was caused by somebody who owed you a duty of care and who could be deemed negligent
The accident caused you to suffer an injury or harm
Your personal injury claim would also need to be filed within the statutory time limit. This is usually 3-years from the date of your accident. Alternatively, it could start from the date your injuries were diagnosed should this be at a later date.
In this guide, we'll explain the types of accident in a Morrisons supermarket which could lead to a claim, the supermarket's duty of care towards customers and the types of injuries you may have suffered.
While we'll talk mainly about customers, it's worth remembering that if you're a Morrisons employee, and you slipped and injured yourself at work, you could be eligible to claim for the injuries you sustained.
If you were involved in a Morrisons store accident, there are a number of steps you should take which could help you if you decide to make a compensation claim later on. They include:
Report the accident to staff
Visit your GP or A&E for medical treatment
Photograph the scene and cause of the accident
Ask witnesses for their details
Obtain CCTV footage if there is any that covered the area where the accident took place
Medical records, photographs, witness statements and accident reports are essential evidence to support your claim. Therefore, taking the steps above could really increase the chances of winning your case. If you require any further advice on claiming, please call an adviser on the number provided above.

What Is A Supermarket Wet Floor Slip Accident?
Some modern out-of-town supermarkets have become vast spaces that sell everything from groceries to large screen televisions. They can have hundreds of customers and staff inside them at any one time. With that number of people moving around, it's always possible that an accident might happen.
If a slip in a supermarket does happen, it can result in a very serious and long-lasting injury. You could also suffer minor injuries that take a matter of weeks to recover from. However serious your injuries happen to be, if the accident was caused by the negligence of Morrison's staff, Accident Claims UK could help you claim compensation. Later in this guide, we'll take a look at the types of injuries you could sustain in a Morrison store accident.
Before we do, let's look at why somebody could be injured if they slipped on a wet floor in Morrisons supermarket:
Spillages caused when customers drop their shopping
A broken fridge or freezer leaving water on the floor in the immediate vicinity
Heavy rain outside causing the supermarket's entrance to become slippery
Staff stacking shelves drop stock and spill liquid
A leak in the roof or pipes in the store
Faulty air conditioning in the summer
Forklift truck collisions in the warehouse leading to large spillages
Later on in this guide, we'll explain when the supermarket owners, management or staff, could be deemed liable for an accident which could lead to you being entitled to compensation for the injuries you sustained.
If you believe that you slipped on a wet floor in a supermarket because of negligence, remember to gather the evidence discussed earlier. It's much easier to do so right away rather than going back at a later date. Once you've got the evidence, you could call an adviser to find out whether you have a valid compensation claim.

Supermarket Slip, Trip And Fall Accident Statistics
The Health and Safety Executive (HSE) set out regulations that companies must respect to reduce risks to members of the public as well as staff when they are on their premises. Certain accidents must be reported to authority which is a legal obligation. Although they don't record the most common causes of accidents in supermarkets, HSE does publish workplace statistics.
It might not surprise you to know that slips, trips and falls were the most common cause of accidents in 2018 with figures standing 31% of all injuries sustained. This was followed by handling, carrying and lifting injuries (21%) and being struck by an object (10%).
Having this information available is really useful as it allows the HSE to concentrate its resources on trying to prevent the most common accidents either in the workplace or elsewhere.

Causes Of Slips And Falls In A Supermarket
There are a number of common causes that could end up with you claiming compensation against a supermarket. However, to be able to claim, you'd need to show that an accident was caused by negligence or that it was reasonably foreseeable and that it could have been avoided.
A definition of reasonably foreseeable could be as follows:
When an accident could've been anticipated (or was reasonably foreseeable), by a normal person of average intelligence
For instance, the following causes of accidents could all be argued to be foreseeable:
Not clearing up a spillage right away despite being aware of it
Cleaning a floor but not using warning signs to identify that it could be slippery
Not using mats at the entrance of a shop when it is raining outside
Not clearing icy paths in the car park and surrounding areas properly. This could also include if the area was gritted by has since re-frozen
In general terms, to claim compensation you'll need to show that you were involved in an accident caused by the negligence of the supermarket and the accident caused you an injury.
If you've slipped on a spillage and would like to verify who was to blame, please call an expert adviser today. They'll look at what happened, what evidence you have and who was to blame. They'll then advise you whether it'd be prudent to make a claim or not.

Injuries Caused By Slips And Falls In Supermarkets
If you've slipped on a wet floor in Morrisons, you could end up with serious, and sometimes life-changing, injuries. While the slip might not look serious, the consequences are that you could be affected for a very long time.
We're going to list some of the more common injuries below. Don't worry if you don't see yours listed though, as we could help you claim for any type of injury caused by negligence. The more common injuries include:
Broken Bones or Fractures
Some fractures can be quite minor and difficult to detect. However, some can lead to serious suffering, require multiple surgical procedures and still leave you with some form of long-term disability. In a fall, it's quite common for hand, wrist, arm or elbow fractures to occur as the natural defence is to put your hands out to break the fall
Cuts, Abrasions and Bruising
These are fairly common in a fall. You'll probably recover from such injuries within a matter of days or weeks. Therefore, it might be a good idea to take photographs of the injuries which could be used as supporting evidence
Soft Tissue Damage
The more serious soft tissue injuries can be almost as debilitating as a broken or fractured bone. These include tears of the ligaments or tendons. Less serious injuries include sprained wrists, ankles or knees
Spinal Injuries
While it's possible to sustain a minor back injury causing pain for a few days or weeks, it's also possible for them to be life changing. In general, the more serious injuries occur higher up the spine
Head Injuries
NHS advice suggest that you should visit A&E if you hit your head and suffer any of the following symptoms: vomiting, memory problems, long-lasting headaches or you wake up after being knocked out.

Supermarkets Duty Of Care To Customers And Employees
There are two pieces of legislation that mean a supermarket has a duty of care to its staff and customers. These are:
The Occupiers Liability Act 1957.
The Health and Safety at Work Act 1974.
Each of these acts means that the supermarket needs to do as much as possible to keep staff and customers safe. In practice, this means risk assessing the supermarket and taking steps to remove any dangers that are identified.
These could include:
Training staff properly on their duties
Ensuring staff understand the company's health and safety procedures
Providing safety equipment in the warehouse
Ensuring shelving and racking is well maintained and damaged shelves are removed from the shop floor
Providing mats for staff to put out when the entrance could become slippery due to rain
Ensuring their enough janitors available in busy periods to deal with any spillages
If you've been injured because any of the above were not set in place, you might be entitled to make a claim. If you're an employee, you shouldn't worry about claiming the compensation you could be entitled to. It's unlawful for the supermarket to treat you any differently, discipline you, or sack you for making a claim, so long as it's honest. If they were to act in that way, it might be possible to bring an unfair dismissal claim against them.

Slipped On A Wet Floor In Morrisons Compensation Calculator
When we're contacted about claiming because a client has slipped on water in Morrisons, one of the questions we are asked is, "How much compensation will I receive?". In most cases, it's impossible to say until we've assessed the claim. That's because, as you'll see in the next section, there are many different elements that make up a claim. For now, though, we can show you how much compensation is paid for certain injuries in the personal injury claims calculator table below:
| Injury Type | Severity | Payment Range | Comments |
| --- | --- | --- | --- |
| Neck | Moderate | £23,460 to £36,120 | An injury like a dislocation or fracture of the neck which may require spinal fusion. It could aslo caused chronic conditions which cause referred symptoms ot other parts of the body. |
| Neck | Minor | £4,080 to £7,410 | A typical soft tissue injury to the neck where recovery occurs fully within 1 to 2 years. |
| Back | Severe | £69,900 to £82,980 | Injuries to the back which cause root damage that leads to loss of sensation, impaired mobility and reduced bowel or sexual function |
| Back | Minor | £2,300 to £7,410 | Sprains and strains that eventually fully recover, with no surgery, between 3 months and 2 years. |
| Shoulder | Serious | £11,980 to £18,020 | This category can inlcude the dislocation of the shoulder and damage to the brachial plexus causeing pain in the neck and shoulder. |
| Arms | Serious | £36,770 to £56,180 | A serious fracture to one or both forearms. This will usually include a permanent disability of some form. |
| Fingers | Severe | Up to £34,480 | Severe fractures to fingers leading to either a partial amputation, reduced function or grip impairment even after sugery. |
| Legs | Serious | £36,790 to £51,460 | Includes serious and communuted leg fractures and injuries that can lead to a long period of non-weight bearing. |
| Knee | Moderate | £13, 920 to £24,580 | Knee injuries such as a dislocation, torn meniscus or cartilage causing a minor future disability or period of minor instability. |
| Foot | Modest | Up to £12,900 | Includes metatarsal fractures, puncture wounds and also ruptured ligaments. |
| Toes | Moderate | Up to £9,010 | Includes relatively straightforward toe fractures and lacerations to one of more toes. |
Each injury provided in the table is awarded based on its severity. That means your solicitor needs to be able to prove the exact nature of your injuries and how they affected you. Therefore, we recommend choosing a specialist who's worked on personal injury claims for many years. Our solicitors will use any medical evidence you can provide as well as reports from independent doctors to try and ensure you're compensated fully.
The table only includes a sample of the injuries that could happen in a supermarket slipping claim. Please call to discuss how much you could be entitled to if you don't see your injury listed.

Special Damages In A Slip And Fall In A Supermarket Claim
As your personal injury solicitor sits down to assess your claim, they have two main parts of a case to consider. General and special damages. General damages are paid to compensate you for the pain and suffering caused by your injuries. We won't cover these too much in this section as the figures in the previous table were examples of general damages.
Special damages are awarded to ensure you don't lose out financially because of your injuries. Some examples of special damages that could be used because you've slipped on a wet floor in Morrisons include:
Care Costs
Should your injuries result in the need for a carer while you recover, then you could claim back their fees. Also, if a family member or friend cares for you, then it might be possible to claim for their time too
Travel Arrangements
If you're unable to drive whilst recovering for your claim, you could seek damages to cover the cost of any alternative mode of transport you need to use. It's also possible to claim back additional fuel costs incurred while travelling too and from medical appointments
Lost Earnings
Some employer only pay statutory sick pay if you take time off for medical appointments or to recover. Therefore, if you lose out on your income, you might be able to claim the losses back. In the result of a long-term injury, you may be able to claim for future lost income too
Medical Costs
It's true that the NHS will usually provide free treatment for your injuries. However, a lot of people have to pay for prescriptions and other treatments. Therefore, you could claim these expenses back
Please remember to retain any receipts, bank statements or wage slips to help prove these aspects of your claim.

No Win No Fee Claims If You Slipped On A Wet Floor In Morrisons
It's quite common for new clients to worry about claiming. They'll often have concerns about the stress and financial risks involved in hiring a personal injury lawyer. That's why our solicitors offer to work on a No Win No Fee basis for claims they take on.
If you decide to make a personal injury claim with us, and your solicitor agrees to take on the claim, you'll both sign a Conditional Fee Agreement (CFA). This is your contract. It's really important because it shows that you won't have to pay the solicitor's fees unless they win your case and you are compensated, in which case you would pay the solicitor the agreed 'success fee'.
The CFA also helps ensure there are no surprises when a claim is settled. It will always include the level of success fee you need to pay if your case is won. The success fee is the method used to pay the solicitor's fees. We believe that no win no fee arrangements are a great way to allow more people to make personal injury claims and to seek compensation for injuries and harm sustained through no fault of their own.

Why Choose Our Team To Handle Your Claim Against Morrisons?
If you're wondering why we think Accident Claims UK are the best company to help you, here are some good reasons to consider us:
Our advisers are happy to provide free advice about any type of claim
They'll assess your claim for free and without obligation
Our claims line is open 24-hours a day, every day of the week
The team of solicitors at Accident Claims UK have been handling claims for up to 30 years
Previous clients have provided excellent feedback on our services
Our solicitors always try to ensure that you receive the maximum amount of compensation. They'll also try to ensure the claim is settled as quickly as possible
Start Your Slipped On A Wet Floor In Morrisons Claim
Now that you've read this guide about claiming if you've slipped on a wet floor in Morrisons, we hope you'd like to begin a claim today. If so, you can get in touch with us by:
Whichever method you use to contact us, our advisers will provide free advice about your claim. They won't put you under any pressure and you're not obliged to continue on to a claim. Therefore, please give us a call today to find out your chances of successfully claiming compensation.

Essential References
To assist you further, here are some more guides that we've written which might prove useful:
Slip, Trip And Fall Accident Claims – This guide looks at different scenarios that could mean you're entitled to compensation for injuries caused by a fall, not just when you slipped in Morrisons.
Accidents At Work Explained – A guide that explains when you could make a work accident claim. It also covers how much compensation might be paid for certain injuries.
Broken Bone Claims – This guide explains what compensation might be possible following a fracture or the break of a bone.
Medical And Health & Safety References
Finally, here are some external resources which you might find are relevant to your claim.
Slip Statistics – Information from the Health and Safety Executive that explains how common accidents involving slips are. It also provides information on the most common causes.
Advice Following A Fall – This guide from the NHS explains what you should do following a fall.
ROSPA Slips, Trips and Falls – ROSPA are a charity that aims to reduce accidents. This guide explains how they're trying to raise awareness of the risks to elderly people.
Article by BH (Brett)
Editor Honey