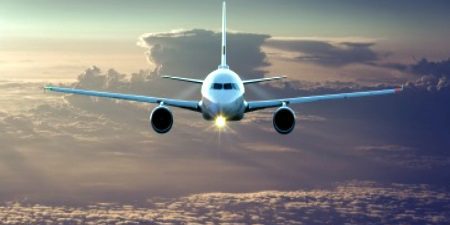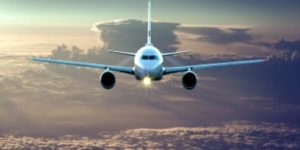 On this web page, is a guide if you have suffered an injury or illness while on an American Airlines flight and are thinking of making a personal injury claim. Within it, we cover possible reasons why a passenger may be eligible to make a claim, as well as information related to the claims process itself. This includes legal aspects of the claim, as well as financial.
Each claim is different, and although we have tried to give as much information as possible in this guide, you may have questions that relate to your own claim that are not answered by this guide. If this is so, one of our claims team will be happy to give you the answers that you need, if you call them on 0800 073 8801, and explain your situation to them.
Select A Section:
A Guide To In-Flight Accident Personal Injury Claims On An American Airlines Flight
This guide is intended to educate claimants about the process of making a claim, as well as the legal and financial implications of doing so. Once you have finished reading this guide, you should be able to begin making educated choices about how to best proceed with your own claim. This guide begins with some basic background and legal information. This includes a look at the concepts of liability and eligibility to start with. You will then learn about the time limits you will need to make your claim within, as well as general information on your rights as a passenger, including the rights inferred upon you by the Montreal Convention.
The middle part of this guide covers some examples of potential accidents and incidents that could occur on a flight, how they could occur, and why the airline may be liable in cases of negligence. Each of these types of examples are covered in their own section.
The final part of this guide is specifically related to the financial aspects of your claim. We have included a table that shows compensation ranges for different kinds of injuries and illnesses, as well as a list of the most typical types of damages that a settlement could be made up of. We also give an overview of our no win no fee claims service. This simple to understand service is the perfect way to have your claim processed, as you don't pay us fees until your claim is successful. If you have questions about this guide, or simply need to find out how to proceed with your claim straight away, speak to our claims team on the telephone number down at the bottom of the page. They will be ready and waiting to give you the information that you need, and advise you on how we can get your claim underway right away.

What Is An In-Flight Accident?
An inflight accident could happen during the flight, it could be any unprepared incident that takes place and causes injury or illness. However, in order for a passenger to be eligible to claim against an airline, the airline or one of its representatives must have been the cause of the harm suffered. This could be due to error, oversight, omission or negligence on the part of the airline. To try and explain the difference between an eligible claim, and a situation that would not be a valid claim, is to think whether the incident could have been prevented, if the accident causing the injury was avoidable then a reason to claim may apply.
If the airline is partially to blame, then it could still be possible to claim.
If you are unsure whether the airline was liable, even partially in your own case, then please speak to one of our claim advisors. They will evaluate the validity of your claim for you.

Time Limit To File A Personal Injury Claim
There will be a personal injury claims time limit that you must begin your claim within in order to be eligible for compensation. This time limit differs, depending on the circumstances of your claim. The table below details the typical time limits that could apply, check with our claims team to find out which is applicable to your own situation.
| Circumstances of the Claim | Time Limit |
| --- | --- |
| Illness or injury on a flight booked as part of a package holiday booked in the UK by a UK tour operator. | 3-years may vary. |
| You are injured on a flight in international airspace (with the Montreal Convention in effect). | 2-years may vary. |
In Case Of An Accident What Rights Do Airline Passengers Have?
In the UK, you are granted certain rights as an airline passenger that ensures that you have a valid route to making a claim for airline injury compensation if a reason should arise. The basis of these rights are:
That you must be provided with a copy of your rights, in writing, before you fly. This includes having them provided to you in a digital format (email, PDF, etc.).
That you have the right to claim for any personal injury, or damage to your property.
That you have the right to claim for delayed or cancelled flights.
That in the case of serious claims, the airline will pay an interim payment, to cover for financial hardship whilst the overall claim is negotiated.
If you believe you have a valid reason to exercise these rights, speak to one of our claims team, and find out how we can help.

Montreal Convention And Passenger Rights
The section above covered the rights you are granted in the UK when booking your flight in the UK. However, American Airlines accidents could potentially happen while the plane is flying in international airspace, outside of any national jurisdiction. In this case, your rights are granted to you under the Montreal Convention. This is an internationally recognised legal framework, for ensuring that airline passengers have a route to recompense, if they suffer harm on a plane that is flying outside of national boundaries.

Accidents Which Could Happen On A Flight
Potential accidents causing illness or injury that could happen on a flight could include, for example:
Slips, trips and falls.
Food-related illnesses and allergic reactions.
Burns or scalds.
Harm caused to disabled passengers through inappropriate handling.
Injuries caused by in-flight turbulence.
Accidents involving the service trolley.
Baggage related accidents.
In the sections below, we take a look at some of these examples in a little more detail.

I Suffered A Hot Drink Burn, Am I Eligible To Claim?
Airline staff receive training in serving people safely from the service trolley whilst in flight. When they make a mistake, and spill hot food or drinks that cause injuries such as a hot coffee burn, or a hot tea burn, then it could be possible for the passenger to make a claim.

I Suffered Negligent Treatment As A Disabled Passenger, What Am I Entitled To?
Disabled passengers are expected to be provided with a safe service when being handled by airline staff. This is why all customer-facing employees are given training in how to deal with disabled passengers in a safe and dignified manner.
When this training fails, and a disabled passenger is either injured, or put through a traumatic experience due to the actions of one of the representatives of the airline, they could have a valid reason to make a potential claim.

Have You Suffered A Service Trolley Injury?
Serving passengers safely from the service trolley on a packed plane, is a challenge that airline staff are trained to meet. The combination of hot food and drink, in a confined space, is a recipe for injuries. On top of this, the cart itself could cause injuries, if it is accidentally hits a passenger. This is why the members of the cabin crew are given training in undertaking this task safely, without causing a hazard. If you have been injured on an American Airlines flight due to the service trolley but are unsure if you will qualify for compensation call our legal team today they could answer any questions you may have.
Injuries Caused By Falling Overhead Luggage
Cabin crew have a responsibility to ensure that over head storage compartments that store luggage are secured before taking off and landing so that luggage does not fall out and injure passengers as well as other cabin crew. If you have been injured due to falling luggage from over head storage bins, and they have caused injuries such as a head injury, neck injury, soft tissue injury or cuts and lacerations then call Accident Claims UK they will be able to tell you right away if the airline is liable for the harm suffered.

Unexpected Turbulence
Air turbulence is caused by weather, which is beyond the control of the airline to affect. When the aeroplane is flying into turbulent weather it is vital the flying crew along with the cabin crew follow and put into place the procedures for flying in turbulence. If the crew fail to do the following and a passengers is injured grounds for a claim could exist;
When the pilot or co-pilot has failed to switch on the safety belt light when approaching turbulence.
When the cabin crew has failed to make sure everyone has returned to their seats when expecting turbulence.
When the inflight service is not suspended.
Allergic Reactions On A Flight
People who are flying with food allergies, need to know the allergen content of the food served on a plane. If the packaging does not clearly note it, or when a member of the cabin crew gives the wrong information when asked about the allergen content of food being served, if this leads to an allergic reaction on a plane, the passenger who has been harmed could potentially be able to make a food allergy claim.

Defective Passenger Seats Or Facilities
The seats of a plane are an important part of the safety features. They are used as the anchor point for the safety belt. The safety belt is designed to protect people in a low-speed collision, or during turbulence. If a passenger is provided with a seat that is faulty or damaged, and this faulty seat causes an injury to a passenger they may have the basis for a claim for damages due to the harm caused.

Accident Personal Injury Claims Calculator
The table below can be used instead of a personal injury claims calculator, to receive a general impression of how much you could be able to claim in your own case.
| Type of Injury | Severity | Amount | Information |
| --- | --- | --- | --- |
| Head Injury | Minor brain or head injury to moderate brain damage. | Up to £219,070 | Brackets start at brain damage being minimal, good recovery will be made to concentration and memory effected, work life affected, intellectual deficit, a personality change, an effect on sight, speech and senses with a significant risk of epilepsy. |
| Neck Injury | Minor to Moderate | Up to £38,490 | Brackets starts at soft tissue damage with recovery in 3 months to accelerated and/or exacerbated a pre-existing condition, permanent nuisance symptoms, wrenching-type injury and disc lesion of the more severe type. The top end of this brackets includes included chronic conditions, usually involving referred symptoms to other parts of the anatomy. |
| Shoulder Injury | Severe | £19,200 to £48,030 | Significant disability leading to neck and arm pain. |
| Arm Injury | Simple Fractures | £6,610 to £19,200 | Simple fractures of the forearm. |
| Hand Injury | Moderate to Serious | £5,720 to £61,910 | Starting off at soft tissue damage, crush injury, laceration, deep wounds to significant impaired function, permanent disability, to reduced capacity, loss of grip, amputation of fingers and possibly palm. |
| Hip/Pelvis Injury | Moderate | £12,590 to £39,170 | Hip replacement, hip/pelvis surgery, to significant pelvis/hip permanent disability. |
| Leg Injury | Less serious leg injuries to severe leg injuries. | From £17,960 to £135,920 | Brackets start as simple leBrackets start as simple leg fractures, leg will be left with metal implant and/or defective gait, a limp, impaired mobility, sensory loss, discomfort, to imperfect union of fractures, muscle waste, serious compound fractures resulting in instability multiple fractures, effect on employment.g fractures, leg will be left with metal implant and/or defective gait, a limp, impaired mobility, sensory loss, discomfort, to imperfect union of fractures, muscle waste, serious compound fractures, multiple fractures, effect on employment. |
| Knee Injury | Moderate | Up to £26,190 | Brackets include twisting, bruising, continuous discomfort to dislocation, torn cartilage, mild future disability. |
| Ankle Injury | Modest Injuries | Up to £13,740 | Undisplaced fractures, twists, sprains, ligament injuries. |
| Foot Injury | Modest to Serious | Upto £39,200 | Simple metatarsal fractures, ruptured ligaments, puncture wounds to metatarsal fractures resulting in permanent, deformity, risk of fusion surgery to severe injury to a foot or heel. |
Other Types Of Compensation In A Personal Injury Case
If making a compensation claim against American Airlines, if your claim is successful, the settlement that you receive could comprise of several types of damages, such as:
General damages:

Lowering of life quality.
Painful treatment and recuperation.
Permanent or long-term disabilities.
Psychological damage.
Suffering and pain.
Mental anguish and trauma.

Special damages:

Loss of prospects and earnings in the future.
Lost current earnings.
Private medical fees.
Home care costs.
Travel costs.
No Win No Fee In-Flight Accident Personal Injury Claims Against American Airlines
Our No Win No Fee claims service, is the perfect way for you to have your airline claim processed. As you never pay our fees unless we secure you compensation. There is no fee to start your claim, and no fee to process your claim. If you don't win your claim, you don't pay us. You only pay a fee when we have received a compensation payment for you. We will then take our fee from this money, and send you the remainder.

Contacting Our Experts
Have you come to harm at the airport, or whilst travelling on a plane? Do you believe the airline was at fault in some way, and is liable for damages? If you need a personal injury solicitor to help make your claim, speak to one of our claims team today on 0800 073 8801, so we can get started on your claim right away. Just follow the three steps below.

| | | |
| --- | --- | --- |
| Speak to a claim advisor using email, web chat or phone. | The advisor will asses your claim for you. | If valid, we will move on to process your claim for you. |
Resources For Accident Claims Against Airlines And Airports
The information at these external links might be useful to you:
Advice for disabled air passengers
CAA information on airline passenger rights
These additional guides could also be of use:
How to make a claim for a delayed flight
Edited by Mel.