Most people, when thinking about airline accidents, think of disastrous and catastrophic events, but in reality, these types of accidents are rare. However, in this article we are going to discuss examples of smaller accidents that could potentially occur on aeroplanes and in airports which could possibly result in passengers and cabin crew alike sustaining injuries that could range from minor to severe. If you have suffered an EasyJet flight negligent injury, depending on the circumstances, you may be eligible to make an EasyJet personal injury claim for compensation.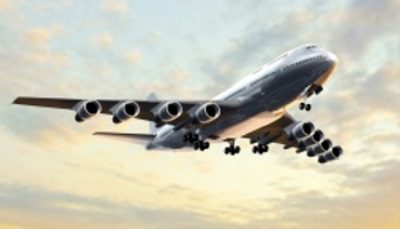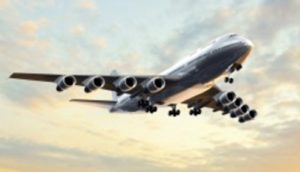 Personal injury claims can be a minefield for people who have no experience in dealing with them, and this is where we can help. Accident Claims UK is an experienced personal injury claims firm that have dealt with airline accident claims and can give you useful legal guidance and explain the whole process of making a claim to you so that you have a better understanding as to what's involved, we can even pursue your claim on your behalf if you wish. Just give us a call on 0800 073 8801for free help and advice.
Select a Section
A Guide To Flight Injury Claims On An EasyJet Flight
In order to help you understand what is involved in making a claim if you have been injured on an EasyJet flight, Accident Claims UK have put together this informative guide. Making a claim can be a very complex process and isn't always straight forward and so can be very confusing for someone with no experience in the industry. This guide discusses some of the basics concerning making a claim, ways in which we could help you decide your eligibility to make a claim, rules regarding personal injury claim time limits, what type of injuries could potentially be claimed for, what you could be compensated for, how much compensation you may receive, and lots more. By reading through the guide you will be more understanding of what happens during the claiming process, but also, you will have a clearer picture as to whether you have a valid claim and what your rights are as an injured passenger or injured member of a flight crew.
Further on in the guide we also touch on the benefits of using experienced specialists such as Accident Claims UK to pursue your claims case for you. We will explain how our no win no fee policy works and how it is financially the safest way to hire legal help. Having legal help when making an airline accident claim can certainly increase the chances of the claim being successful as the legal team hired, will have full understanding of the legalities in personal injury claim cases and the legal legislation regarding passengers and staff being injured on a flight. They will know precisely what is needed to be used as evidence in order to prove liability which is essential to win a claims case.
If after reading through the guide you find you still have plenty of questions, feel free to ring Accident Claims UK and we will do our best to answer them.
What Is An EasyJet Inflight Accident?
An accident involving air travel is often thought of as being an air crash, but an airline accident could be an accident that happens while on an aeroplane which causes you an injury or illness.
Accidents could happen in the following scenarios, for example, if something falls from the overhead baggage compartments injuring someone, or if someone is scalded by a spilt hot drink whilst being served, or injured due to unexpected turbulence. In order for an accident to qualify for compensation the accident or incident must have been caused by someone else's negligence or mistake, this someone will have owed the passenger a care of duty, which will have been breached leading to the injury.
We discuss some examples of potential causes of in-flight injuries further in the guide, but if you sustained an injury through a negligent accident that we don't mention, you may still be eligible to claim as long as it wasn't your fault but the fault of a third party through negligence or error. Call Accident Claims UK if you are unsure in any way as to whether or not you have a legitimate claim, and we can look into this for you and give our honest and professional opinion.
Time Limits To Claim For Personal Injury Onboard A Plane
With all compensation claims, there is a personal, injury claims time limit which basically means that any personal injury claim being launched, must be started within a set period of time since the injury occurred or was diagnosed. For anyone under the age of 18, it works slightly differently in that if they are injured and an adult has not pursued a claim on their behalf, the applicable time limit starts from their 18th birthday so that they can then launch a claim themselves.  As with the majority of personal injury claims, the time limit is generally 3 years, but this can vary depending on the circumstances.

| Type of Claim | Time limit |
| --- | --- |
| For an injury or illness that occurred whilst on a package holiday flight that was booked through a British travel company. | 3 years |
| If your injury occurred whilst on a flight that was privately booked. | 2 years |
If  you are unsure if you still have time to make a claim for an injury that has happened a while ago, speak to one of the advisors at Accident Claims UK who will be able to clarify this for you.
Who Is Liable For My Flight Accident?
To successfully make an air accident claim against EasyJet, you first need to be able to prove that they were responsible for you being injured on one of their planes through some sort of negligence. If a crew member spills a hot drink on a passenger causing them to be scalded, then the airline may be liable for any injuries suffered. Again the airline could be liable if over head lockers are not secured during take off and landing and a piece of luggage falls out and injures a passenger.
We always advise using a personal injury solicitor due to the complexity of some cases, it is always advisable to seek legal advice on the best way to tackle your claim and move it forward to success.
You Air Passenger Rights Explained
As an air passenger, you have specific rights in the circumstances that you may become injured. All airlines are affected by these rights and they may be applicable under international legislation. The Montreal Convention ensures that personal injury is covered as a passenger's basic right, we will discuss this in more detail further on in the guide.
An air passenger's rights are outlined in this brief overview:
An airline must pay you an advancement of money before the final settlement ward of compensation is made if you have incurred expenses as a direct result of the injury sustained to help you meet these costs.
An airline must pay you compensation for luggage that is damaged or lost, but this is only applicable if you have written to the airline to inform them of your luggage being lost or damaged.
If your flight is delayed, the airline is responsible for paying you compensation for this.
At the end of the guide, you will find a link that leads to more detailed information regarding air flight passenger rights.
International Air Passenger Rights Under The Montreal Convention
The Montreal Convention 1999, establishes liability when it comes to death or injury aswell as cases of lost or damaged luggage and to compensate passengers for delays. The convention which was adopted by a diplomatic meeting of ICAO member states unifies the different national treaties and governs airspace so that passengers are protected when flying.
The Montreal Convention benefits passengers who are travelling in international airspace, where there is no national jurisdiction.
Examples Of Accidents And Injuries On Board A Plane
There are different accidents and injuries that could occur whilst on board a plane with varying degrees of severity. If you have an accident that wasn't your fault causing you to sustain an injury, providing liability on the part of the airline can be proven, you could be entitled to claim compensation for being injured. Examples of accidents that could potentially occur on the plane;
Burns and scalds
Trolley accidents
Food poisoning
Accidents that involve passengers who have a disability
Overhead locker accidents
Slips, trips and falls
Injuries that have been caused by unexpected turbulence
Have you suffered an injury that was caused through a negligent accident on an EasyJet flight, Call Accident Claim UK and they could tell you if you have the basis for a compensation claim.
I Was Burned By A Hot Drink, Could I Claim?
EasyJet has a duty of care to its passengers to provide a safe environment and service. Even though every step is taken to secure that a passengers journey is safe and hygienic by an airline sometimes accidents could potentially happen. If a passenger is scalded due to cabin crew accidentally spilling a hot drink on them then providing that you can prove that the hot tea burn or hot coffee burn, or burn from any other drink or food is an airlines fault, you could make a claim.  Passengers may also be burned or scalded in their mouths and throat if they are served foods too hot for consumption.
If you have been burnt or scalded but are unsure about proving liability, speak to one of our team at Accident Claims UK for help and advice.
Disabled Passenger Rights
As part of the health and safety training, airline cabin crew are given training on how to help and assist passengers with disabilities. The training involved could be to make sure disabled passengers are secured in their seats properly and that they safely embark and disembark the plane with the necessary assistance if required. If they require medication during the flight, the cabin crew could be trained adequately to help with this.
If a disabled passenger is injured due to the undue care and attention, or negligence of the cabin crew staff, then they may be entitled to make an accident claim.
If you have experienced an injury as a disabled passenger on an EasyJet flight due to negligence on their part please get in touch with Accident Claims UK and they could advise on what steps next you could take.
Have You Suffered An Inflight Service Trolley Injury?
Due to the cramped conditions in the aisle and unexpected turbulence from time to time, accidents could potentially happen resulting in a passenger sustaining an injury. Injuries resulting from trolley service carts could happen if carts are left unattended, in hazardous places, if the breaks are not applied and they roll down an isle or if the cabin crew are not always consciousness that passengers could have limbs that protrude into the isles and could be knocked or bumped by the service cart. If the injury sustained was through the negligence or mistake of a cabin crew member, providing it can be proven, an airplane trolley accident claim may be made.
If you have been injured on a flight due to a trolley accident, speak to a member of the Accident Claims UK team to find out if you are eligible to make a claim.
I Suffered A Slip Injury, What Am I Entitled To?
Out of all the different types of accidents personal injury claim firms deal with, slip, trip and fall accidents are among the most common. These types of accidents could possibly happen at any moment such as when embarking or disembarking off of the aircraft if the floor to the stairs are wet and slippery, if the stairs are not aligned correctly with the aircraft causing a trip hazard or if the stairs are defected or damaged. Or on the aircraft itself if there are any drink spillages that are not cleaned up or the bathroom floor is left particularly wet with no warning signs.
If you have suffered a slip trip or fall on an EasyJet flight or embarking or disembarking the aeroplane call Accident Claims UK to see who may be liable for any injuries you have suffered.
Airplane Injuries From Falling Overhead Luggage?
Airline cabin crew must ensure that overhead lockers containing luggage must be secured before taking off an landing to prevent passengers from being injured due to luggage falling out of these overhead bins.
If you are unsure as to whether the airline is responsible for an injury you have sustained due to overhead luggage, or are unsure of how to prove their responsibility for your injury, speak to Accident Claims UK for expert advice.
Unexpected Turbulence
In this scenario, claiming compensation isn't as straight forward as the airline is not responsible for turbulence and cannot control when it occurs or how severe it is. However if a warning of turbulence is given and a member of the cabin crew continues to serves drinks and food which then gets spilt over you because of turbulence and causes you an injury then you may have a valid claim as crew members have not heed the warning. Speak to one of our advisers at Accident Claims UK to discuss the circumstances of your injury to find out if you have a valid claim.
Food Poisoning And Allergic Reactions
All airlines that provide passengers with a meal are expected to follow health and safety and hygiene policies and procedures to ensure the wellness of their passengers. If you become ill from food poisoning or from food allergies, we always recommend you see a doctor to medically confirm the diagnosis if you are thinking of making a claim
Injuries Caused By Damage Seats?
Airlines are expected to provide a safe environment for their passengers. In order to do this, one thing they should do is regularly check and maintain all areas of the plane. If a passenger is injured due to a faulty seat, then the airline could potentially be responsible for their injury and may be liable to pay compensation for their pain and suffering.
Personal Injury Compensation Calculator
All personal injury claims are unique no one has the mirror image accident, injuries and personal circumstances. That is why it is very difficult to give an estimate to a personal injury claim amount without knowing exactly the circumstances of the incident and the surrounding circumstances. Here we have used the Judicial College Guidelines used by solicitors, insurers and Courts when calculating compensation amounts. The amounts we have provided in the table are for the injury, pain and suffering they do not take into account any financial losses.

| Type of Injury | Severity | Amount | Information |
| --- | --- | --- | --- |
| Head Injury | Minor brain or head injury to moderate brain damage. | Up to £219,070 | Brackets start at brain damage being minimal, good recovery will be made to concentration and memory effected, work life affected, intellectual deficit, a personality change, an effect on sight, speech and senses with a significant risk of epilepsy. |
| Neck Injury | Minor to Moderate | Up to £38,490 | Brackets starts at soft tissue damage with recovery in 3 months to accelerated and/or exacerbated a pre-existing condition, permanent nuisance symptoms, wrenching-type injury and disc lesion of the more severe type. The top end of this brackets includes included chronic conditions, usually involving referred symptoms to other parts of the anatomy. |
| Shoulder Injury | Severe | £19,200 to £48,030 | Significant disability leading to neck and arm pain. |
| Arm Injury | Simple Fractures | £6,610 to £19,200 | Simple fractures of the forearm. |
| Hand Injury | Moderate to Serious | £5,720 to £61,910 | Starting off at soft tissue damage, crush injury, laceration, deep wounds to significant impaired function, permanent disability, to reduced capacity, loss of grip, amputation of fingers and possibly palm. |
| Hip/Pelvis Injury | Moderate | £12,590 to £39,170 | Hip replacement, hip/pelvis surgery, to significant pelvis/hip permanent disability. |
| Leg Injury | Less serious leg injuries to severe leg injuries. | From £17,960 to £135,920 | Brackets start as simple leBrackets start as simple leg fractures, leg will be left with metal implant and/or defective gait, a limp, impaired mobility, sensory loss, discomfort, to imperfect union of fractures, muscle waste, serious compound fractures resulting in instability multiple fractures, effect on employment.g fractures, leg will be left with metal implant and/or defective gait, a limp, impaired mobility, sensory loss, discomfort, to imperfect union of fractures, muscle waste, serious compound fractures, multiple fractures, effect on employment. |
| Knee Injury | Moderate | Up to £26,190 | Brackets include twisting, bruising, continuous discomfort to dislocation, torn cartilage, mild future disability. |
| Ankle Injury | Modest Injuries | Up to £13,740 | Undisplaced fractures, twists, sprains, ligament injuries. |
| Foot Injury | Modest to Serious | Upto £39,200 | Simple metatarsal fractures, ruptured ligaments, puncture wounds to metatarsal fractures resulting in permanent, deformity, risk of fusion surgery to severe injury to a foot or heel. |
If you'd like to discuss your own individual injury claim in more detail, call Accident Claims UK for a non-obligatory chat regarding your case.
What Could You Be Compensated For?
When making a claim, you don't only claim for the injury itself, but also for any lasting effects, physically, mentally and financially that you may be left with. There are a number of factors that could make up the overall claim amount and these include:
General Damages – These represent the physical injury itself and any long term and psychological effects. The severity of the injury and its effects will be an important factor here as generally, the more severe an injury, the higher the compensation amount.
Special Damages – These represent the financial effects of being injured and enable the claimant to claim for any medical expenses they have incurred, any travel expenses, loss of income and future potential income and any other financial impact the claimant has suffered as a direct consequence of the injury they have sustained.
No Win No Fee Claims For Injuries Against EasyJet
At Accident Claims UK, we work on a no win no fee basis. This allows anyone who has been injured because of someone else's neglect, to launch a compensation claim with legal representation regardless of their financial position. With a no win no fee agreement, we do not charge any costs upfront and only charge for our legal fees once the claim has been settled and only if we have won the case for you. If we do not win, we simply do not charge you anything. By offering this service, we are taking away the stress and worry of spending a lot of money on legal help, only to lose it if the case doesn't win.
How To Start An Inflight Accident Claim
The easiest way to start your claim is to call us at Accident Claims UK on 0800 073 8801. We will offer a free consultation where you can confidentially discuss the details surrounding your case and ask any relevant questions you may have. We will use this consultation to establish the facts from you of what exactly happened so that we can ascertain whether you have a valid claim.
In most cases, once the validity of your claim is decided, we will offer to pursue your claim on your behalf and give you legal representation, increasing your chances of a successful outcome.
We may also offer to arrange for you a local medical, if we feel this could be of benefit to your case.
Contact Us
For any queries regarding making a claim if you have been injured on an EasyJet flight, or if you'd like us to pursue your claim for you, contact us on 0800 073 8801 and a member of our team will do their best to help you.

| | | |
| --- | --- | --- |
| Contact our team by phone, email or post | Our team will assess your claim | Once you feel ready, we will then start your claim |
Additional Resources
This link takes you to the Governments legislation regarding transport for disabled passengers.
Package holiday compensation claims
A guide to package holiday accident claims that you may also find helpful.
Edited By Mel.