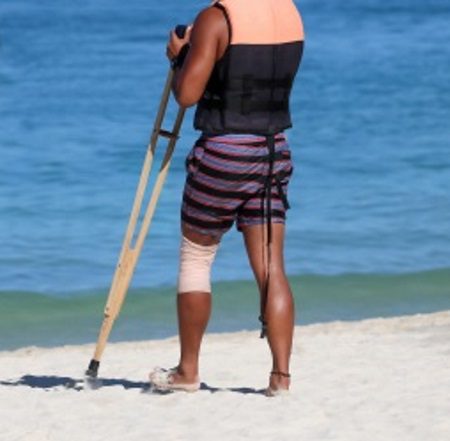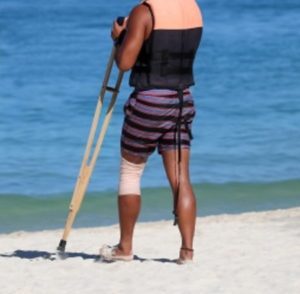 Booking a holiday can be a minefield as there are so many resorts and hotels to choose from and so we often visit online holiday portal sites such as Trivago. Trivago covers thousands of hotels in different destinations across the world and allows you to compare different hotels in any location and search the reviews in order for you to find the best deal at the best price. You can then go on to book the hotel you have chosen through Trivago. Trivago. The hotel you choose has a duty of care to provide the correct information and ensure that it is up to the expected standard in health and safety.
If you have booked your stay through Trivago and have suffered an injury as a result, you may be able to claim compensation. Accident Claims UK have been in the personal injury claim industry for many years and have lots of experience in holiday accident claims against hotels, and can help you to successfully make yours. Just call them on 0800 073 8801 to find out more.
Select a Section
A guide to hotel accident claims booked through Trivago
Trivago allows users to compare globally hotel prices from around over 400 booking sites in more than around 190 different countries in just a few clicks. Around 1.4 billion visits are made to the Trivago site every year allowing travellers to compare hotels and deals often within the same city. All you need to do is enter the city or place you want to stay, your travel dates and then just let the Trivago search engine do the rest to find the best deals. You can also refine your search using various filters.
Although in most cases, things go as planned, the holiday maker books through Trivago and has a wonderful time, but sometimes things go wrong and the holidaymaker sustains an injury due to the negligence of the hotel or other type of accident on holiday. In these circumstances, providing liability can be proven, a hotel accident claim could be made.
Holiday accident claims against hotels can be complex and so this guide has been produced to give an informative insight on the claiming process and what sort of things you need to do in order to make your claim a success. Included is information such as common hotel accidents or injuries that can be claimed for, what your rights are when staying at a hotel, what you should do if you re injured at your hotel, what the personal injury claims time limit is and much more.
Once you have read through the guide, if you have further questions, contact Accident Claims UK for help.
What is a hotel or holiday accident claim?
Accidents at a hotel can happen in all sorts of different ways resulting in an injury. If you booked your hotel stay via a UK tour operator, you may be able to make a claim for compensation if your injury was proved to have been caused by their negligence. It may be that you have been involved in a slip trip or fall at the hotel, or even that you have suffered food poisoning whilst eating in the hotel restaurant, however your injury was caused, if the UK tour operator or the hotel have acted negligently resulting in you coming to harm, you may have a valid claim.
However, in order to make a successful claim, you need to be able to prove your injury resulted from was not your fault and you need to make sure that your claim is launched within the personal injury claims time limit, we discuss the time limit further on in the guide.
Common hotel accidents and injuries which you could claim for
Paying guests in a hotel expect to be staying in a clean, safe environment so that they can enjoy their holiday, sometimes though unfortunately, this doesn't always happen and they end up becoming injured or ill due to the negligence of the hotel provider who has failed to adhere to their duty of care. Many types of accidents or incidents that result in injury can happen in a hotel, but some of the more common hotel accidents include:
Slip, trip and fall accidents – These are certainly the most common of all and can happen due to a variety of reasons such as, poorly maintained floor coverings, poor housekeeping, leaks and spillages, bad lighting, uneven floors and steps, and many more.
Swimming pool accidents – Hotels are expected to have sufficient number of lifeguards present in the pool area. The pool, toilets and changing facilities should be kept clean and tidy. The pool water should contain the correct cleaning chemicals in the right quantities to make sure any illness causing bacteria is eliminated.
Poorly maintained and broken furniture – If furniture is broken, or in need of repairs being made but get ignored, a guest could be injured if the furniture collapsed or scraped them for example.
Food poisoning – A lot of hotel have restaurants and they therefore must ensure that health, safety and hygiene protocols are in place and followed stringently to greatly reduce the risk of a food borne illness occurring. The right food storage, preparation and cooking methods also need to be followed correctly to prevent food poisoning.
Scalds and burns – Hot food and drink that are either too hot for consumption, or spilt over someone could result in a scald or burn. Also the temperature of the showers may be too hot causing scalds and burns.
Bed Bugs – These are small insects that are hard to see with the naked eye but can infest pillows, mattresses, furniture and sometimes even light switches and they can cause itchy rashes, skin irritation, infections and although rare, allergic reactions. Sometimes guests can unknowingly take them home with them if they get on their clothes and in their luggage.
Criminal activity – The hotel has a duty of care to provide a safe environment for guests to stay in which includes ensuring security measures are in place such as ensuring door and window locks are regularly maintained and making sure there is adequate lighting to prevent the likelihood of someone being robbed or assaulted.
If the hotel is negligent in their duty of care and a guest, or an employee, becomes injured or ill, they can be held responsible and so liable to pay compensation. We look at the above problems in more detail below.
Slips or falls at hotels booked via online portals
Slips or falls are one of the most common reasons we get people contact us to make a holiday accident compensation claim. There are many ways that could cause someone to slip or fall over, very often the cause is something that could've been prevented had someone not acted negligently. For example, spillages or leaks should be cleared straight away and warning signs put up that the floor is wet, floor coverings should be laid flat and be kept tidy and maintained, uneven floors or steps should be signposted, stairwells should be well lit, and so on, failing to take the necessary steps to ensure health and safety is considered at all times, can be deemed as being negligent and therefore liable for any personal injury claims.
Claims for burn injuries in a hotel booked online
Scalds and burns could happen to both guests and employees in a hotel. It may be that the food or drink is served too hot for consumption, burning the mouth or throat. Or perhaps a hot drink is spilt over somebody, or the kitchen staff get burnt whilst preparing and cooking food if the correct precautions and health and safety procedures are not being followed. Also, another reason for a burn is if the water for showers and washing sinks are too hot, or faulty electrical equipment such as irons, kettles, or toasters for example being supplied in the hotel room.
Whatever the cause, if you have been burnt or scalded in a hotel that you have booked through Trivago due to negligence, you may be entitled to make a claim, contact Accident Claims UK for help and advice.
Compensation claims for bed bug bites
Bed bugs are tiny little insects that will infest soft furnishings such as pillows, duvets, blankets, mattresses and so on. They can also be found in areas such as underneath the bed and even in light fittings. They cause an itchy rash due to bed bug bites on our skin to feed on our blood in the night. Bed bugs hotels are often the result of poor hygiene standards and unfortunately, if they get attached to luggage and clothing, they can also end up going home with the guest and continue their infestation, and due to being hard to eradicate, professional help is often needed to get rid of them often causing the victim to feel embarrassed and stressed even though it wasn't their fault.
Accidents at your hotel swimming pool
There are many accidents that might happen at the swimming pool, some more serious than others. The hotel has a duty of care to ensure that they provide a safe environment for all guests and for employees at all times, this includes ensuring lifeguards are present, that the pool area is well maintained such as making sure there are no broken or missing tiles for instance that could cause someone to trip or cut themselves, ensuring that the changing, shower, and toilet areas are inspected and kept clean and tidy, making sure that the pool has the correct type and quantity of cleaner in it to prevent growth of harmful bacteria that may cause illness and also to make health and safety rules for behaviour around the pool visible.
If an accident causing injury or illness occurs due to the hotel's negligence, compensation may be able to be claimed against the hotel as they hold a responsibility to their customers who have booked the hotel.
What are my rights when staying in a hotel booked online?
Hotels have a duty of care to protect the rights of their guests by doing all they can to protect their health and safety throughout the hotel including private and communal areas, as best they can by following health and safety procedures relevant to each area. Communal areas may include:
Buses for transfers
Toilets and amenities
Car Park
Swimming area
Restaurant
Gym and fitness areas
Banquet and meeting areas
The hotel has a responsibility to take reasonable steps in order to make their hotel a safe environment and deal with any issues that could result in an accident immediately such as leaks and spillages for example. They may also make sure that put steps in place to prevent any foreseeable potential accidents such as ensuring hygiene standards are high to prevent the occurrence of illnesses and bed bug infestations. If the hotel fails to do the best they can to prevent accidents occurring, they can be deemed as being negligent in their duty of care and be held liable for any injuries or illnesses that occur as a result.
I was hurt whilst staying at a hotel, what could I be compensated for?
When making hotel accident claims, it is important to realise, in order to get the best payout amount, that the compensation awarded is made up of a number of different items aside from the injury itself. The items that make up the final settlement award include:
General Damages – These account for the physical and psychological aspects of the actual injury. The amount awarded will heavily depend on the type and severity of the injury, what type of treatment it requires and length of time before full recovery, or likelihood of ongoing complications and problems. The psychological effect of the injury is also taken into consideration.
Medical Expenses – If you have had to pay for any medical treatment, equipment, supplies or medication for example, then you can include these expenses in your claim.
Travel Expenses – Any expenses in relation to travel that are of a direct result from your injury could be included in the claim. This also includes if you have needed any vehicle adaptions made to accommodate your injury.
Care Claim – You could include care costs if you have needed extra help whilst recovering. Anyone who has taken time out of their own schedule to look after you could also launch a claim.
Lost Earnings – If you have had to take time off of work, or cannot return to work for the foreseeable future, you can claim the income lost and the potential income lost.
If you are unsure of what to include in your claim, speak to one of our holiday accident claim solicitors at Accident Claims UK for help and advice.
Calculating compensation for accidents at a hotel booked via Trivago
Due to the many different types of possible injuries and illnesses and the unique circumstances surrounding every personal injury claim, it is impossible to predict the exact amount of compensation if your case was to be successful, and therefore, as a guide, we have listed below in the table, the average compensation payout amounts for certain injuries in accordance with the latest Judicial College Guidelines.

| Reason For Compensation | Average Amount Awarded | Comments |
| --- | --- | --- |
| Severe Food Poisoning | £33,700 - £46,040 | Severe toxicosis causing acute pain, diarrhoea, vomiting, and fever. Hospital admission is required, for days to weeks, possibly causing some incontinence, IBS and haemorrhoids affecting quality of life and ability to work. |
| Serious Short Term Food Poisoning | £800 - £16,830 | Stomach problems not dissimilar to those above, however, severe symptom clearing up after 2-4 weeks. Some degree of stomach problems may remain and take up to a year to disappear. |
| Minor – Severe Neck Injury | £2,150 - £130,060 | Minor soft tissue damage, whiplash and minor disc trauma rising to severe injuries resulting in paralysis. |
| Minor – Severe Back Injury | £2,150 - £141,150 | Minor muscular, soft tissue and disk trauma rising to severe injuries causing nerve damage and paralysis. |
| Minor – Severe Arm Injuries | £5,810 – £114,810 | Simple fractures and breaks rising to severe injuries that result in one or both arms being rendered useless, permanent disability. |
| Minor - Severe Leg Injuries | £7,990 - £119,210 | Simple fractures and breaks rising to severe injuries that result in one or both legs being rendered useless, permanent disability. |
| Minor – Severe Ankle Injuries | £6,750 - £61,110 | Simple fractures and breaks rising to severe injuries that result in one or both ankles being rendered useless, permanent disability. |
| Loss of Income | £5,000 - £500,000 | The amount awarded will depend on the claimants current paygrade. |
| Mental Anguish | Up to £4,100 | Fear of impending death and unexpected loss of life. |
| Minor Injuries | Up to £600 | Full recovery expected within 7 days |
| Minor Injuries | £600 - £1,200 | Full recovery expected within 28 days |
| Minor Injuries | £1,200 - £2,150 | Full recovery expected within 3 months |
Of course, these figures are only estimates and also only take into account the injury itself, they do not include the other items you can include in your claim. After you go on your medical a more accurate valuation will be available.
What do you need to do if injured at your hotel?
With any compensation claim, for it to be successful, you need to be able to prove that those responsible for your injury are actually liable. In some circumstances, liability can be obvious, but in many cases it is not and so you or your holiday accident claim solicitor needs to prove the following:
The hotel has a responsibility for your safety and so has a duty of care to protect you from coming to any harm.
The hotel permitted you to be injured due to breaching their duty of care.
Your injury has resulted in identifiable and specific damages.
In order to prove those responsible are liable, you need to start gathering evidence as soon as you possibly can, this can include:
Seek medical advice and treatment immediately if needed from a medical professional. This is obviously extremely important for your health, but also it will then document your injury and the record will then be used to determine the level of compensation you deserve.
Report your accident to the manager or a staff member and make sure your accident is recorded in the official accident recordings book and ask for a copy. This will help to prove your injury was caused by the accident. Make sure to take down the name of the manager too.
Getting the contact details from any witnesses. Witness statements can be invaluable in compensation claims cases.
Taking photos of the cause of your accident, including the area it occurred, and also take photos of your injury to prove your suffering. You can also make use of your smartphone if you own one to get video evidence of the defect area. You could also get written statements from both witnesses and staff, and also any medical team present.
Keep all receipts for any medical, travel or any other expenses that you have incurred in direct correlation to be injured.
One of the best things you can do is speak to an experienced personal injury solicitor such as those at Accident Claims UK as they will be able to advise you on the best course of action to take in gathering evidence, or may offer to undertake making the claim and gathering evidence on your behalf as they will have the knowledge, and the right resources and contacts to obtain evidence that you may not necessarily get access to such as CCTV footage etc.
How long do you have after a hotel accident to claim compensation?
When making a compensation claim, you need to ensure that you initiate the claim within the personal injury claims time limit. The time limits depend on the circumstances surrounding the accident  and also could depend on what country the accident happened in. In most cases under UK law the time limit is 3 years from the date the injury occurred, or was diagnosed. For claimants under 18 years of age, if a parent or guardian hasn't already made a claim on their behalf, they have 3 years from their 18th birthday to start a claim. Below we show the different time limits depending on the circumstances:
| Where the injury or illness happened | Time Limit |
| --- | --- |
| An injury or illness that occurred during a flight, on a pre-booked excursion or in accommodation booked as part pf a package deal with a UK based tour operator | 3 years may very |
| An injury or illness that occurred during a holiday that wasn't booked through a UK based tour operator | 2 years may very |
If you are unsure as to whether you are within the personal injury claims time limit to make your holiday accident claims against the hotel for holiday accident compensation, just call us at Accident Claims UK and we will endeavour to help.
No win no fee hotel accident and injury claims booked through Trivago
At Accident Claims UK, we pride ourselves on our fantastic customer service and part of our service is to offer a no win no fee policy which gives anyone regardless of their financial situation a chance to have legal help and representation when making a personal injury claim.
No win no fee basically means that if the holiday accident claims solicitor, or the holiday illness claims solicitor fails to win your case for you, you are not expected to pay any of their legal fees at all, hence 'no win, no fee'. Due to the fact that the legal charges rely on the end result, there are also no costs upfront to be paid, or any costs to be paid throughout the claiming process and so therefore, there is no impact on the claimants current finances at all. Once the case has concluded, if it is successful, the legal fees are paid via means of taking a small percentage of the awarded compensation amount.
No win no fee policies therefore offer a financially safe way to legal help you need to make a successful claim for the compensation you deserve.
Contact us
Accident Claims UK are a reputable personal injury claims firm that have been involved in the industry for more than 30 years and so have a wealth of knowledge and experience in making successful claims for our clients. We have a great reputation that speaks for itself, just have a look at our customer reviews.
We treat each and every case with equal importance and work in a quick and timely manner to get the job done as efficiently as possible, gathering evidence to build a strong case leaving no stone unturned whilst keeping our clients informed every step of the way. We always try to get the maximum amount of compensation the injury victims deserve, and more often than not, succeed in doing so. We like to think of ourselves as being friendly and highly approachable as we believe having a good relationship with our clients is important and always try to get them the amount they deserve.
If you would like to speak with us about making your claim, just contact us on 0800 073 8801 and we will do our best to give you the help you need and get you the compensation you are entitled to.
Helpful resources
This is our guide giving information about making a compensation claim for an injury in a hotel.
This site has some useful information regarding package holiday regulations and your rights.
The NHS gives information here regarding food poisoning and what you can do.