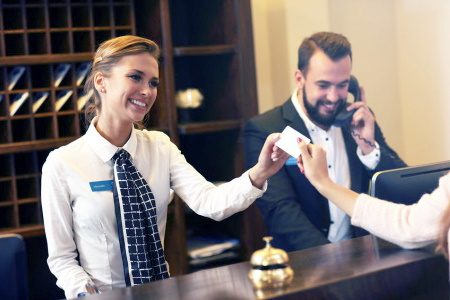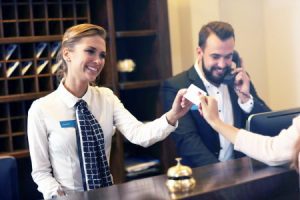 Were you involved in an accident at a Premier Inn hotel that was not your fault? Did you suffer an injury or contract an illness as a result of this incident? If such harm was caused by third-party negligence and this could have been avoided had the correct precautions been implemented, you could have valid grounds to conduct a compensation claim with a personal injury lawyer.
A personal injury claim is open to almost anyone, whether it be guests at the hotel or employees of Premier Inn itself. Regardless of the purpose of your visit to the hotel chain, our legal experts could help victims of negligence receive a settlement amount to compensate for any avoidable harm caused by a Premier Inn Hotel accident. Throughout this guide will be information for victims who have been injured at a Premier Inn hotel alongside relevant examples to provide a clearer picture of what makes a valid injury claim.
If, however, you find that you still have some unanswered questions at any point of reading this guide, contact us on 0800 073 8801. Our panel of solicitors have up to thirty years' experience in conducting accident claims and we could help you today.
Select A Section
A Guide To Hotel Accident Claims Against Premier Inn
If you are searching for legal advice after a Premier Inn Hotel accident or answers to the question "I had an accident in the Premier Inn, what should I do?" , then you may find this page useful. In this guide to personal injury claims for Premier Inn injuries, we will discuss in what manner a person could be harmed during their stay at a hotel, whether they are visiting as a guest, for business or as an employee. This page will touch upon a number of examples which may be considered a direct outcome of negligence, such as:
Burns
Bed bugs
Slip, trip and falls
An accident in a swimming pool
An accident in a hotel bedroom
You should note that the list above is not exhaustive. A valid hotel accident claim is not limited to the examples provided, especially because the circumstances of every case are unique.
If you require legal advice about your specific incident, call our expert advisors today. We offer a free, no obligation consultation to everyone that calls.
What Is An Accident At A Premier Inn Hotel?
All hotels across the country are legally required to provide their staff and guests with reasonable standards of care at all times. As the health and safety of those on the premises is a priority, these measures ensure that the threat of risks and hazards are significantly reduced and/or spotted at the earliest possible moment. However, failure to uphold these standards could lead to a number of different accidents on almost any part of the property.
An accident of this nature could lead to both injury and/or illness to the individual(s) involved. In the sections below, we will look at what the common types of hotel accidents are and how they could be considered valid grounds for hotel injury compensation.
Common Hotel Accidents
There are several different types of hotel accidents that could happen in almost any setting, many of which could lead to claims for compensation made against hotels. As this type of establishment owes a duty of care to those who are on the premises, an act of negligence could have severe consequences. Over the next few sections, we will look at some of the common examples in great detail and explain how these circumstances could occur when basic health and safety protocols are overlooked.
Trip And Fall Claims Against Premier Inn
Statistics from the Health and Safety Executive show that one of the most common causes of workplace injuries in the UK are slip, trip, and fall incidents. These types of accidents can occur in almost any setting, including while handling machinery and falling from height. The list of causes for accidents such as these is ever-growing and it would be virtually impossible to describe every eventuality. However, what may be considered as some of the most common examples of these hotel accidents include:
Slips
A slip may generally occur when an area is lacking or has too much friction between the surface itself and the footwear of the victim. However, what may be considered negligent in these mishaps is when a hazard is incorrectly signposted or ignored entirely. This may include:
Weather hazards
Loose/crimpled mats and rugs
Surfaces retaining oil/water/other liquids
Icy pavements
Spills/cleaning products
Trips
In these cases, it is likely for a trip to happen when a surface is uneven or defective. The responsibility of such hazards is the body operating the hotel in question and failure to notice these hazards could lead to an injury at a Premier Inn Hotel. For example, a trip could come from:
Poor lighting
Uneven carpeting/surfaces
Potholes
Obstructions left in walkways
Irregular housekeeping/maintenance of spaces
Falls
If housekeeping, design and/or maintenance is neglected or not given regular attention, it can lead to an injury. These injuries may differ in severity, yet all are not a pleasant experience.
You can read more about these accidents and what can be done to prevent such hazards in these guidelines. For more advice about how to make a claim for any form of slip or trip, not just hotel slip and fall settlement claims, click here.
Burn Injury Claims Against Hotels
A burn injury could leave a victim with both horrifying memories and significant scarring, depending on the severity of the accident. It is equally as possible for staff and as it is for guests to fall victim to such harm, especially if food or drinks are served at extremely high temperatures. Something as simple as setting a thermostat too high could result in guests suffering from unsuspecting burn injuries while in the bath, shower or even just washing their hands. In addition to this, a burn may also be experienced from faulty electrical appliances, including irons or kettles. As a result, the victim could be left with skin damage, blistering, first or second degree burns; which may require a skin graft to treat.
Unfortunately, while we all seek to avoid such incidents, they can still occur regardless of the precautions put in place. In order to make a hotel injury settlement claim, you must first be able to provide sufficient evidence that the hotel accident was the result of negligent actions on the part of Premier Inn. For more information on burn injury claims, click here.
Bed Bug Claims Against Hotels
A small, oval-shaped insect, bedbugs tend to inhabit undetected in luggage, clothing, mattresses, couches, headboards, bed frames and other household items. As their bodies are flattened and small, they usually live undetected in these areas. Much like mosquito's, these creatures survive on human blood and will bite people in the night.
Although an infestation such as this is rare, it can still happen if rooms are not cleaned on a regular basis. A bedbug bite is easily detectable, as it will usually leave the victim with small, itchy blisters. While they do not carry disease, these insects can still leave you with uncomfortable rashes and blisters.
It could cost you thousands of pounds to completely eradicate your home of a bedbug infestation. If an infestation of bed bugs in your room has caused you unexpected suffering, or you unknowingly transmitted this infestation to your own home following your stay in a hotel, you could be entitled to hotel injury compensation.
Lift, Escalator Or Stairway Accident Claims Against A Hotel
While this may not be the first scenario that springs to mind when discussing an accident at a hotel, you could be entitled to a settlement amount for an avoidable injury that occurred in a lift.
When the maintenance of a lift is ignored or safety standards are not upheld the repercussions of such neglect could be both distressing and dangerous. Though rare, a person could be left with life changing injuries.
For example, if a lift is poorly maintained and the mechanics become fragile, the lift itself could become stuck between floors, drop partway down the elevator shaft itself or mis level upon opening to cause a trip hazard. It may even trap a person's body part in the door.
Examples of where injuries could occur as a result of an accident of this nature could include:
Becoming trapped in a moving device (both clothing and limbs).
Failed emergency stop mechanisms.
Falling because of loose/missing handrails, defective steps, slippery surfaces or poor lighting.
However, to make a holiday accident claim with the assistance of a solicitor, it is imperative that the evidence gathered shows the cause of your injuries to be negligence. To find out more about how you could claim a settlement amount for a lift, escalator or stairway accident, contact us today.
Broken Or Damaged Furniture Claims Against A Hotel
When you stay in a hotel, the least you expect from the room itself is undamaged furniture. As the room is likely to be filled with various items and furniture for your stay, a fault in just one could lead to detrimental repercussions. These items range from basic utilities, such as irons and dryers, to daily amenities like showers and beds. Even employees using equipment in staff rooms can suffer the effects of faulty items and become injured at a hotel as a result.
A number of different injuries from a hotel accident could occur, both in the room itself or in on-site facilities. If a person sits on a damaged chair, it could collapse and lead to a sprain, strain or, in more severe cases, a fracture. The same can be said for sunbeds, railings, beds, sofas, etc. Further from this, electrical equipment could leave the victim with equally as harmful injuries which may have long-term implications.
To ensure that furniture, amenities and electrical equipment are maintained up to standard, they must be tested and approved on a regular basis. This means that the risk of injury from such equipment is minimised for guests and staff.
Food Poisoning Claims Against A Hotel
Most hotels will abide by strict health and safety regulations to ensure that their food hygiene is up to UK standards. The Food Standards Agency is a local body that oversees the food hygiene and safety standards in local food factories and food retail premises. All food distributors must remain within these regulations, as failure to do so could create the spread of germs and bacterial disease, such as salmonella. A simple mistake, such as forgetting to provide the right allergy advice for certain foods and meals, could have severe consequences.
In many instances, if food has been incorrectly stored, cross-contaminated with other foods or not cooked in the right way, a person could suffer from norovirus or e-coli while staying at the hotel. A more severe case of food poisoning could require emergency medical treatment from a hospital. You could make a claim with a solicitor from our panel, providing you are making a claim within the injury claims time limit that is applicable to your circumstances. For more information on food poisoning, particularly those in restaurants, click here.
Eligibility To Make A Hotel Accident Claim Against Premier Inn
In order to be eligible to make a claim, you must be able to prove:
You are within the applicable personal injury claims time limit
The hotel accident was caused by negligence
Your injury/illness was the result of third-party negligence
You were owed a duty of care which was breached leading to the negligence.
If this criteria is met, a personal injury lawyer from our expert panel will begin work on your claim. However, in the meantime, there are some steps that you can take on your own accord to gather evidence to support your claim. These steps require you to:
Take photographs: This will help document the events of what has exactly happened to you. For example, if you stripped on loose cables, you should take a photo of this and the space in general.
Report the incident: It is vital to record the incident in the accident book. This should include details of what happened, how it happened and what injuries you have sustained as a result. The incident will be recorded in a logbook and this will be used to support your claim.
Ask witnesses for contact details: If anyone witnessed the events, they may be asked for statements by your personal injury lawyer at a later date.
Visit a doctor: Your injuries should be treated by a healthcare professional at your earliest opportunity.
Retain receipts/documents: If you have spent any money on travel, medical costs, or lost wages as a result of a Premier Inn hotel accident, make sure you keep sufficient proof to claim back.
Calculating Compensation For Claims
The table below demonstrates rough estimates of how much compensation you could receive for your injuries. However, as an accident solicitor will explain to you, these figures are only generalised to each condition. Every case is unique and therefore a more centralised estimation of your settlement amount will be calculated based on the extent of your injuries, your future prognosis as well as many other factors. Our expert advisors can provide you with a more centralised total amount when you decide to call.
| Injury | Severity | Amount | Information |
| --- | --- | --- | --- |
| Illness/damage from non-traumatic injury (e.g. Food poisoning) | Severe | £36,060 to £49,270 | Acute pain, vomiting, diarrhoea and fever caused by severe toxicosis. This will require hospital admission for several days/weeks. |
| | Serious but short-lived | £8,950 to £18,020 | A form of food poisoning which induces diarrhoea and vomiting with some discomfort and disturbance to bowel function. However, these symptoms will diminish over two to four weeks. Some remaining discomfort and disturbance of bowel function and impact on sex life and enjoyment of food over a few years. |
| | Significant discomfort | £3,710 to £8,950 | The person may feel significant discomfort in the form of cramps, alterations to bowel movements and fatigue. A full recovery will be made within a year and hospital admission may be required for some number of days. |
| Back injuries | Severe | £85,470 to £151,070 | In most severe cases, damage to the spinal cord and nerve roots will lead to a combination of very serious consequences generally unfound in back injury cases. |
| | Moderate | £26,050 to £36,390 | This bracket contains a wide variety of injuries, such as a compression/crush of the lumbar vertebrae. |
| | Minor | £7,410 to £11,730 | Without surgery, a full recovery (or at least recovery to a nuisance level) is made within two to five years. A shorter-term acceleration and/or exacerbation injuries is also included within this bracket, again, between two to five years. |
| Shoulder Injuries | Serious | £11,980 to £18,020 | Dislocation of the shoulder along with pain in neck and elbow, sensory symptoms in the forearm and hand, and weakness of grip or a fractured humerus leading to restricted shoulder movement. |
| Leg Injuries | Serious | £36,790 to £51,460 | Including fractures or injuries to joints or ligaments requiring prolonged treatment. |
The information provided above is based on Judicial College guidelines. Although an online personal injury claims calculator could provide you with a similar estimate, our expert advisors could give you a more general amount based on your unique case.
Special Damages Included In A Hotel Injury Settlement
There are two categories that are taken into consideration when your settlement figure is calculated: 'general damages' and 'special damages'.
General Damages: This category looks to include any part of your claim which cannot be quantified, such as physical/psychological injuries. Your independent medical assessment will be used as a source for this information, hence why this examination is so important. Understandably, a monetary sum cannot completely undo any harm suffered. However, it can ease various areas of your life that have been impacted by a hotel accident, such as loss of income or unexpected medical bills.
Special Damages: Where general damages are not quantifiable, this category includes aspects of a personal injury that are quantifiable. This includes aspects of your life that were impacted by the injury/illness sustained, such as travel expenses, medical costs, income loss, etc.
No Win No Fee Claims For An Accident At A Premier Inn Hotel
When you begin your claim for an accident at a Premier Inn hotel with our solicitors you will be offered to do so under what is known as a No Win No Fee agreement. The majority of our personal injury claims are handled under this type of agreement. As our legal advisors will elaborate to you further, the benefits of no win no fee include no requirement for up-front fees and no accountability to settle your own solicitor's fees should your case be unsuccessful. Therefore, the financial risk of conducting such a claim is reduced significantly.
Also referred to as a Conditional Fee Agreement (CFA), this financial agreement states that the solicitor conducting a claim on your behalf will take a small percentage of the final settlement amount if the case is successful. This percentage is capped at 25% by law, however, what the actual portion taken will be is something you will discuss with your personal injury lawyer prior to beginning your claim.
These are only some of the many benefits provided under a no win no fee agreement. For more information, contact us today.
How The Accident Claims Team Could Help You
Our accident claims specialists can help you conduct a claim regardless of where you are located in the country. As we can provide our services nationwide, there is no need to limit yourself to local personal injury lawyers. In many cases, it is possible for your settlement claim to be handled over the phone or by email, which means you won't need to visit your solicitor in person if you do not want to.
Start Your Claim For An Accident At A Premier Inn Hotel
To begin your claim today, all you have to do is contact us through one of the methods below. It's that easy. One of our friendly advisors will use their knowledge and expertise to provide you with both legal advice on your circumstances and a professional opinion on whether you have a valid claim. We offer free, no-obligation consultations to all our clients, so if you have been injured at a Premier Inn hotel or you have contracted an illness during your stay, call us now.
We can be reached by:
Essential References
In addition to the information provided above, please find below some additional resources which could help you during the accident claims process.
Gym Accident Claims
How to make a claim for an injury suffered in a gym.
Hazards During Maintenance
Recommendations and guidelines by the Health and Safety Executive on how hazards should be treated during maintenance
Compensation For Injuries At Work
Where do you stand legally while claiming compensation for a workplace injury?
Article by HH.
Edited by CK.