Primark have some of the largest fashion stores in most major shopping centres in the UK. They have become popular with all ages for offering very affordable, own brand products. As with any retail store including Primark, there is a duty of care to all visitors, customers and staff to prevent accidents and injuries from occurring. If you have had an accident in Primark and want to make a personal injury claim for compensation then this guide will take you through what you need to do to make a claim. If you're a staff member at Primark and want to make a Primark compensation claim or if your a customer who's recently been involved in an accident in Primark then this guide is suitable for you.
Call us now to start your Primark accident claim on 0800 073 8801 if you want to know more before making a personal injury claim for an accident in Primark then read on.
Select A Section
A Guide To Claiming Compensation for An Accident In Primark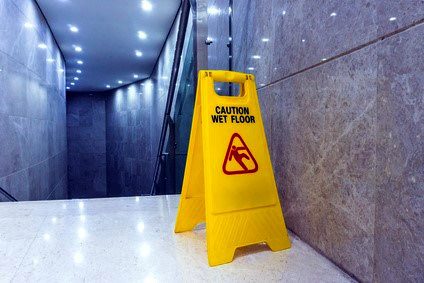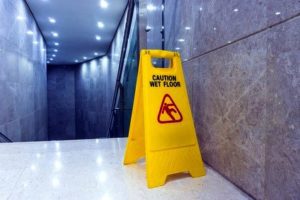 This guide is for anyone who's been involved in an accident in Primark and is considering making a personal injury claim against them. This guide lists the various types of accidents that can happen in stores such as in Primark that can led to successful compensation claims.
If Primark have been negligent in any way and one of their staff or customers has an accident in Primark this guide will explain how to claim compensation, what you can include in the claim, what type of claims an accident in Primark may lead to and how much compensation you may get and how we at Accident Claims UK can help you to claim.
What Accidents Can Happen In A Primark Shop?
As with most retail outlets accidents and injuries are always a possibility including accidents in Primark. If the accident was avoidable and it can be demonstrated that the accident in Primark was somebody else's fault then you may be able to claim for compensation. The types of accidents in Primark and other similar shops might include:
Slips, trips and falls. In one accident in Primark a 3 year old girl was reported to have fallen nearly 100ft as she plunged from an escalator. It shouldn't of been possible for this accident in Primark to happen so a full investigation would've had to take place.
Trapped in a lift. Another accident in Primark in Birmingham that was in the press recently reported that another toddler had his hand broken and trapped in the doors of a lift. She was trapped for nearly 15 minutes while her parents tried to free her.
Falling merchandising materials. If you have an accident in Primark where signage or advertising falls and hits you then you may be able to claim compensation.
Other types of accident in Primark could lead to a successful claim for compensation so don't worry if you don't see your accident listed. Whether you're a member of staff or a customer of Primark, if you've had an accident in one of their shops then we can help you to claim compensation, but do bear in mind that there are time limits of three years to make the claim from when it happened or from when you realised you'd been injured.
What Duty Of Care Do Shops Owe Customers, Staff, And Others?
The owner of any business has what's known as a duty of care to prevent an accident from happening. This duty of care extends to employees, customers and visitors.
For customers the duty of care means that the company should make reasonable precautions to stop an accident from happening and if there are any risks then the company should make this clear with warning signs. For example if there is a spillage that could lead to an accident in Primark.
For staff members Primark should ensure that you are fully trained in health and safety issues such as manual lifting, identifying hazardous materials and storing stock properly. They should also provide any protective materials and clothing you need to prevent you from harm.
Any retailer who employs staff and has customers must adhere to the rules and polices of the Health and Safety at Work act 1974 which is enforced by the Health and Safety Executive and local authorities. It covers the responsibilities that an employer has towards it's staff, including temporary or casual works, and is the main piece of legislation protecting employees in the workplace.
Who Is Liable For Injuries Caused By An Accident In Primark?
There are some obvious questions around liability when an accident in Primark happens as it could be argued that the owner of the building is liable, Primark as the tenant is liable or even the person who had the accident is liable.
In personal injury claims for an accident in Primark a solicitor would always try to prove that Primark were duty bound to protect the victim (duty of care) and that they didn't do enough to fulfil that duty of care, and because of this the accident in Primark happened and you (the victim) was injured. What this means, in essence, is that if an accident in Primark happens, and it could've been avoided by staff taking the necessary steps, then it is highly likely that Primark were liable and may have to pay you compensation.
If however you as an employee had received full training on how to lift heavy items but you decided to cut corners and try to carry too much it would be probable that you'd be found to liable for this accident in Primark if you were to get injured and wouldn't be compensated.
Injuries Caused By A Slip, Trip, Or Fall In Primark
It is still unfortunately common for customers, and staff, to have a slip, trip or fall in retail outlets. Some of the more serious can be painful and take a long time recover from in some instances. The main thing to note with slips and falls is that, in general, they are an avoidable accident in Primark in that it should be possible for Primark staff and management to put steps in place to prevent the accident occurring. The use of wet floor signs should be used when cleaning or spillages happen for instance and staff should ensure that any items of merchandise that have fallen on to the floor are picked up in a timely manner as they become trip hazards.
Older people and young children can find escalators an awkward way to move around the store, as the case of the child mentioned above who fell on to a hard concrete floor demonstrates. Slips from escalators could be a particularly bad accident in Primark because of the height of the fall that can happen.
If you've had an accident in Primark that was a trip, slip or fall it would be a good idea to try and record, either by photograph or video, any defect that you think may have caused the accident i.e. clothes that you slipped on or a damaged handrail of an escalator.
What Are The Most Common Injuries Seen In Some Stores or Shops In The UK
We've already outlined some of the accidents in Primark that have been reported in the press recently; here are some of more common injuries that lead to personal injury claims following an accident in retail outlets:
Broken bones: Broken bones in the legs or arms can happen if you have an accident in Primark where you slip and land on the hard floor.
Lower back injuries: This is an injury that could potentially happen to a member of staff where lifting hasn't been carried out correctly.
Bruising and internal injuries. This can occur if you have a collision with a warehouse trolley being pushed through the store by staff.
Cuts and lacerations: If you have an accident where damaged shop fittings cut you or if they fall on you then you can end up with deep lacerations and possible scarring. This type of accident can lead to life changing consequences if the scarring is on the face and significant compensation.
Foot injuries and broken toes. If something falls on to your feet it is possible that bones will be broken in the toes or ligaments could've been torn.
Other types of injury can happen so get in touch with us if you don't see the accident in Primark or injury that affects you and we will go through your case with you.
I Had An Accident At Work In Primark, Can I Claim Compensation?
In short, if your accident in Primark was avoidable, then yes you probably can claim compensation. All staff at Primark are able to claim compensation for accidents including managers, supervisors, till operators and warehouse staff as Primark have a duty of care to all employees.
If you feel your accident was due to lack of training, incorrect equipment or systems being used or preventable in other ways then contact us so that one of our personal injury solicitors can assess your accident in Primark today. If you ever raised concerns about a safety issue in Primark then it is a good idea, if you're able to do so, to keep copies of any emails you sent to your supervisor or line manager, especially if it was before your accident in Primark happened.
Don't worry about making a claim against your employer as Primark will have insurance to protect themselves as they will understand that things do wrong and that is why they have the insurance in place. Also they cannot punish you for making a claim for an injury or discipline you in anyway. If you're worried about facing the sack because you want to make a compensation claim for your accident in Primark then don't be as it would be completely unethical and an example of unfair dismissal if you were to go to a tribunal.
I Am Claiming Compensation For An Accident In Primark, What Can My Claim Include?
When considering whether to make a personal injury claim you've probably wondered what you can and can't claim for. Every case is different but if you've had an accident in Primark then you may be able to claim for:
Medical Expenses: If your accident in Primark required medical treatment that you had to pay for such as physiotherapy then you can make a claim to be reimbursed for these costs
Care and Aftercare: This is something people making a personal injury claim for an accident in Primark or similar claim often forget. If, because of your injury, you've had to have somebody to look after you then you can claim for any money you pay them or other costs they may incur.
Damage to your property. Very often people who have an accident don't realise straight away that their property has been damaged when the accident occurred, such as a ruined clothing. It is human nature to worry about the physical damage to ourselves but then you may realise your watch, or phone or an item of clothing were damaged during the accident. The cost of replacement or repair can be claimed if they were due to your accident in Primark.
Loss of earnings: If your injury meant that you had to take time off from work then you can claim the lost earnings back as part of your Primark compensation claim. You can also claim for future loss of earnings if you know that you're going to have time off in the future for treatment because you have a long term injury.
As we've dealt with claims like these for so many years we know what you can claim for and what's not part of your claim. We'll explain everything to you when you call for our free consultation.
How Much Compensation Could You Claim For An Accident In Primark
As we've dealt with so many personal injury claims we know that every accident in Primark or any other shop is different and that we wouldn't want to over promise how much compensation you are likely to receive. Other sites may suggest that they have a personal injury calculator that can work out how much you'll get for an accident in Primark but we offer the more realistic suggestion that, until we've spoken to you and fully understand your claim we won't be able to give you a proper estimate.
For now, as a guide, the table below shows the average ranges of amounts of compensation that people have received in past cases for different types of injuries. As said previously every accident claim is unique so the table below should only be used as an estimation.
| The type of injury | How much compensation | Extra details |
| --- | --- | --- |
| Back injuries - Severe | £34,000 - £141,150 | Broken backs would be included in this range which leaves the claimant permanently affected for life |
| Back injuries - Moderate | £10,970 - £34,000 | Ligaments in the back area have been damaged and also some muscle damage |
| Leg injuries - Severe | £73,730 - £108,370 | This compensation is for the severest injuries to legs not including amputations |
| Leg injuries - Very serious | £43,710 - £67,410 | Classed as some of the most serious leg injuries that would leave a person with permanent issues and problems with mobility for the remainder of the life |
| Leg injuries - Serious | £31,250 - £43,710 | Serious leg fractures, leg joint injures, and injuries that result in prolonged treatment |
| Leg injuries - Moderate | £22,130 - £31,250 | These type of leg injuries are severe crush injuries, dislocations and possibly multiple fractures of the leg |
| Leg injuries - Less serious | £14,320 - £22,130 | Less serious leg injuries that are deemed less serious than serious or very serious injuries might be for breaks and fractures that leads to the claimant being inactive and immobile while the leg is healing |
| Leg injuries - Minor | Upto £9,440 | These minor injuries might be for damage such as minor bone damage, soft tissue injuries. |
| Ankle injuries - Modest | Upto £10,960 | Modest ankle sprains and ankle fractures that will fully mend in an average amount of time. |
| Ankle injuries - Moderate | £10,960 - £21,200 | Ankle injuries deemed less serious than severe, for example ankle fractures that are not as severe as to lead to permanent disabilities |
| Ankle injuries - Severe | £24,950 - £39,910 | Ankle injuries that are severe but classed as less severe than very severe which might be injuries requiring considerable treatment |
| Ankle injuries - Very severe | £39,910 - £55,560 | Among the severest ankle injuries causing a reduced function in an ankle which will also affect the use of the leg |
If you're unsure how the table above compares to your accident in Primark please don't worry, our team will be able to give you more specific advice on your situation once they've listened to your details during the free consultation. Once we know how your accident in Primark happened, why it happened, the damage and injury it caused you and who was to blame then we'll be much better placed to give you an idea of what amount we may be able to claim in compensation for you.
What Are No Win No Fee Claims For An Accident In Primark
At Accident Claims UK we know that customers worry about legal costs when claiming due to an accident in Primark and the last thing we want our clients to do is worry. Therefore, for all personal injury claims that we take on, we offer a no win no fee service. This offers a guarantee that if we don't receive compensation for you because of your accident in Primark then we won't charge you a single penny. This means that making a claim through Accident Claims UK is 100% risk free and should put your mind at rest.
Why Accident Claims UK Are Best Placed To Help You
If you are ready to claim for your accident in Primark you may be wondering why you should use Accident Claims UK to make the claim on your behalf.
Some of the reasons we give are:
We have many years experience dealing with personal injury claims including accidents in shops. We know how to process claims thoroughly and swiftly to get you the best amount of compensation.
We offer our no win no fee service. Whereas some solicitors still charge you their legal fees if they lose and others who deal with accident in Primark type claims may charge by the hour, we absolutely guarantee that if we don't receive compensation for your accident in Primark then we won't charge a penny for our service.
We are a friendly team of professionals who will keep you informed all through the process of claiming for your accident in Primark, including giving you our thoughts on any offers that are received on your behalf.
Our case handlers and solicitors have sensible work loads. Some solicitors firms might take on such a large workload that they can't possibly give your case the care and attention it requires and deserves. If we take on your accident in Primark claim then you can rest assured that we'll have people dedicated to your case right from the start.
If you still require more information then we can provide it to you over the phone as part of an initial free consultation. We have dealt with thousands of personal injury claims and so should be able to answer any questions you may have about the whole claims process.
Contact Accident Claims UK Today
Now that you've read our guide to making a compensation claim for your accident in Primark we hope your ready to begin your claim today. If so then give us a call now on 0800 073 8801. We can begin your free consultation straight away.
Helpful Links and Resources
Accident at work claims – This guide may be useful for Primark staff who've had an accident at work in Primark.
Slip and trip claims – This claims guide will be useful for anybody that has injured themselves in a slip, trip or fall in Primark.
Health & Safety made simple – A Health & Safety Executive guide for business owners to basic health and safety.