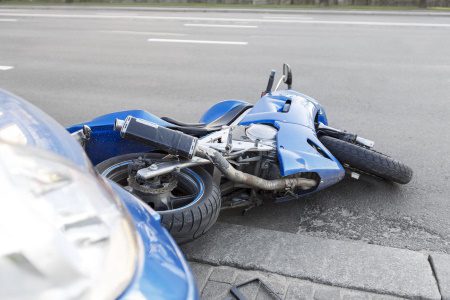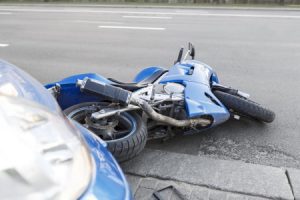 Have you sustained an injury due to an accident caused by someone who was insured by Bennetts motorbike, scooter or moped insurance? Whether you were a motorbike passenger, driver, pedestrian or other road user injured in this way, you could make a Bennetts motorbike insurance claim for compensation. This guide has been created to offer insight into making such claims. Included below is information relating to Bennetts insurance, as well as information about who could be eligible to claim and how much compensation they could receive for their injuries. If you have further questions after reading this guide, or you'd like to get started with a claim, you can reach our advisors on 0800 073 8801.
Select A Section
A Guide To Motorcycle Accident Personal Injury Claims
If you were injured in a motorcycle, scooter or moped accident that wasn't your fault, you could be entitled to make a claim against the at-fault party's insurer. Whether you've sustained a minor whiplash injury, a serious motorcycle foot injury, or a life-changing neck injury that could leave you with lasting problems, compensation could help with loss of income and medical costs and could also compensate you for the loss of amenity, pain and suffering caused by your injuries.
Within this guide, we look at how your claim could benefit from a solicitor's help, as well as offering insight as to how much compensation could be achievable for injuries that could relate to a motorbike insurance claim.
What Is A Motorbike Accident Personal Injury Claim?
If you've suffered an injury in a motorbike accident that was not your fault, you could be eligible to make a personal injury claim. Claims such as these could compensate you for the suffering and pain caused by your injuries as well as the financial harm that you have suffered because of your injuries.
Bike insurance claims, in essence, are claims made for personal injury against the insurers whether they have taken out moped insurance, scooter insurance, or motorbike insurance. Claims could be made by passengers, pedestrians, drivers or other road users that have sustained injuries due to the fault of a road user insured through Bennetts.
What Is An Insurance Broker Company?
While you may have assumed that Bennetts bike insurance customers would be insured by Bennetts themselves, this would not be the case. Bennetts are an insurance broker, and the insurance that they provide customers with could be from a variety of different insurers. Any motorbike insurance claim would, therefore, be against the insurer and not Bennetts themselves.
Eligibility To Claim For This Type Of Accident
To claim compensation for a motorcycle accident, you would need to have suffered harm due to the fault of another road user.
You would also need to claim within the personal injury claims time limit specific to your case. In many cases, this would be three years from your accident date. However, there could be some exceptions to this.
You would not be able to claim for personal injuries caused by your own behaviour. However, if you are partially at fault and another party is also at fault, you may be able to claim split liability compensation. For example, if you are making a motorcycle insurance claim against another party, and you are deemed to be 25% at fault for the accident, your compensation could be reduced by 25% to reflect your own partial liability.
Circumstances In Which You Could Claim
You could make a claim as:
Someone whose property has been damaged by the at-fault party
Someone who has been injured as a blameless victim of a motorbike accident
Someone who has been injured by another road user who was not insured you could consider claiming through the Motor Insurer's Bureau)
Someone who has suffered an injury as a passenger on a motorbike (this would be against the at-fault party's insurer)
If you are unsure who your motorbike insurance claim would be made against, please get in touch. Our team could help to clarify your position.
Types Of Motorbike Accidents
Your motorbike accident may have been caused in a number of different ways. According to ROSPA, the most common causes of such accidents could include:
Failure to safely negotiate a bend
A collision at a junction
An overtaking collision
Loss of control
Excessive speed
Riding under the influence of alcohol
Types Of Motorbike Injuries
Motorbike injuries could range from minor injuries such as cuts and bruising to life-changing or even fatal injuries. Some of the more common injuries sustained in a motorbike accident could include:
Neck injuries – such as whiplash
Road rash – A common motorbike fall injury where the rough surface of the road causes damage to the skin, and could result in muscle or nerve damage too.
Broken bones – Broken bones could be caused by the blunt force trauma that could be experienced in a motorbike accident.
Head injuries – Even riders that wear helmets could be at risk of head injuries in a motorbike accident.
No matter what injuries you've sustained, if someone else was at fault, you could make a motorbike insurance claim for compensation.
Evidence Which Could Help Your Claim
For any claim to be successful, there has to be some evidence. Evidence that could help prove your claim could include:
A police report of the accident
Your own diagram/photographs of the scene
A statement of facts about the case
Information about your injuries and how they've affected you – this could include your medical notes, although you would also require an independent assessment as part of your claim.
Any details of witnesses
Evidence of financial expenses associated with your injuries
Should I Contact The Insurance Company Directly?
If you have insurance, and you have an accident, you should go ahead and report it to the insurer named on your policy documents. Failure to report an accident may invalidate your insurance, so it would be wise to report any accident, even if it wasn't your fault.
If you were injured, then the insurer may contact you directly after the accident to offer you compensation. This may be a pre-medical offer, which would not take into account detailed medical evidence of your injuries. We would advise injured parties not to consider accepting a pre-med settlement, because if your injuries are worse than first thought you would not be able to claim for the full extent of your injuries later on if you had accepted a pre-med offer.
What Considerations Insurance Providers May Make When Settling Claims
When settling a Bennetts motorcycle insurance claim, the insurer may consider the following:
Could you have been partially at fault? If so, the insurer may reject or dispute your claim.
Was the accident on a public road? If not, then the insurance policy of the at-fault party may not pay out
Were your injuries as serious as you describe – Medical evidence may be required to prove this. Your solicitor would be able to talk to you about how to obtain such evidence.
Were you within the personal injury claims time limit for your claim? If not, the insurer may deny your claim.
If the at-fault party's insurer refuses or denies your claim unfairly, a solicitor could help argue your case for you.
Could I Get A Better Settlement With A Solicitor?
Whether or not you've had a claim refused or received a pre-med offer, consulting with a personal injury solicitor could benefit your claim. A specialist solicitor could build a strong case for compensation on your behalf, and they could also advise you on what level of compensation could be appropriate for your case.
This could mean you would avoid accepting an offer that was too low, allowing you to achieve the maximum compensation for your claim.
Would Using A Solicitor Mean I Had To Go To Court?
You may be under the assumption that if you used the services of a personal injury lawyer, your claim would end up in court. This is not the case in the vast majority of cases most claims are settled out of court. In the unlikely event that you have to go to court, your solicitor would be able to talk through the process with you and would attend court with you.
Motorcycle Accident Personal Injury Claims Calculator
One common question amongst many personal injury claimants might be 'How much compensation will I get for my claim?' The truth is, every claim is assessed according to its own specific facts and circumstances, which is why you would not be able to get an accurate sum from a personal injury claims calculator as to precisely how much your claim could bring you. As part of every motorbike insurance claim for injuries, an independent medical expert would be asked to produce a medical report, based on their assessment of your medical notes, an examination of your injuries, and your prognosis. This report could then be used to hone in on a more accurate value for your personal injury claim.
Frustrating as this might be to some claimants, we have produced a table of guideline compensation brackets below, for injuries that we feel could be sustained by claimants pursuing this kind of claim. We have sourced the figures from the Judicial College Guidelines, a publication that could be used by the courts and solicitors to value personal injury claims.

| Injury | JCG Bracket | Remarks |
| --- | --- | --- |
| V Severe Ankle Injury | £46,980 to £65,420 | Unusually severe injuries that would have features distinguishing them from severe injuries. Transmalleolar fracture with v severe soft tissue damage resulting in deformity. Future injuries could result in an amputation below the injured party's knee. One other example could include fractures to the ankle that were bilateral, leading to joint degeneration requiring arthrodesis. |
| Severe ankle injury | £29,380 to £46,980 | The injured party would need a long course of treatment and may require a long time in plaster. Plates and pins may be required but deformity could remain despite this treatment. |
| Moderate ankle injury | £12,900 to £24,950 | Tears to ligaments and fractures that might lead to longer-term issues with walking on uneven surfaces. Any plates or pins may cause irritation. |
| Severe pelvic/hip injury | £73,580 to £122,860 | Extensive pelvic fractures leading to complications that could include rupture to the bladder, dislocation of the lower back or hip injury. There may be residual disabilities that could include issues with bladder, sexual or bowel function or deformities to the hips. |
| Severe pelvic/hip injury | £58,100 to £73,580 | Not quite as bad as above but injuries in this bracket would have features that set them apart from lower brackets. For example, injuries could include pubic and ischial rami fracture/dislocation causing impotence. |
| Moderate pelvic/hip injury | £24,950 to £36,770 | Significant injury but no major permanent disability. |
| Severe neck injury | £61,710 to £122,860 | Disc or fracture damage leading to considerable disability. Permanent damage to the brachial plexus may result in injuries being placed in this bracket. |
| Moderate neck injury | £12,900 to £23,460 | Wrenching injury (severe) or soft tissue injuries causing serious limitations on movement, recurrent pain, cervical spondylosis, surgical treatment, for example. |
| Minor neck injury | £4,080 to £7,410 | Damage to the soft tissues where full recovery could be achieved within one-two years. |
| Less severe brain injury | £14,380 to £40,410 | A good recovery would have taken place and could still have a normal working and social life. There may, however be some persisting issues with memory or concentration. |
If your injury is not displayed in the table above, it doesn't mean you wouldn't be able to claim for it. If you'd like to know more about other injuries and their compensation brackets, please don't hesitate to call us.
What Other Compensation Could I Claim?
In addition to the compensation you could receive for the injuries you've suffered and the suffering and pain they've caused you, you could also recover financial expenses caused by your injuries. These are known as special damages. Special damages could compensate you for:
Loss of income – If your injuries were serious enough to mean you were unable to work for a time, you may have suffered financially because of this. You could claim for this loss of income, and if your injuries meant you were unable to return to work at all, future loss of earnings could also be compensated for.
Care costs – If you weren't able to look after yourself due to your injuries and needed care at home to help you with toileting, meal preparation or continence, for example, costs for such care could also be recovered.
Travel costs – Whether you needed to pay for transport to hospital appointments, or to see your solicitor, such costs could be included within your claim.
Medical expenses – Prescriptions, mobility aids, physiotherapy and counselling costs could all be examples of medical expenses that could be reclaimed through a personal injury claim.
To claim for these expenses, you would have to provide evidence of them. It is, therefore, important to keep any proof of such costs, such as bank statement, receipts and pay slips, so you could provide these to your lawyer.
How We Could Help You Make A Motorcycle Personal Injury Claim
We understand that those people who want to make a motorbike personal injury claim could have a wealth of options open to them when seeking assistance with their claim. However, we believe choosing to work with Accident Claims UK could be a good choice for claimants. We have years of experience providing guidance and support to claimants pursuing compensation for their injuries, and the solicitors we could provide you with are capable of fighting for the maximum compensation possible for your claim.
Our advisors have a wealth of knowledge at their disposal and could answer any questions you may have about making a Bennetts motorcycle insurance claim, and can explain any legal terms ensuring you fully understand your position. They could also check your eligibility to make a claim and could provide you with a solicitor to help take on the leg work of building the strongest case possible for your claim.
No Win No Fee Motorcycle Personal Injury Claim
We would recommend you consider using the services of a personal injury lawyer when pursuing compensation for your injuries. Not only could a solicitor help you build the strongest case possible, but they could also advise you on whether a compensation settlement would be appropriate for your injuries, or whether they could fight for more on your behalf.
If this sounds like something that you'd be interested in, you may be wondering how you would pay a personal injury solicitor for their services. You may be pleased to learn that if you chose a No Win No Fee solicitor, you would not have to make payment upfront for their services, or throughout the course of your claim. What you would be required to do instead is sign a document called a Conditional Fee Agreement, which would promise your lawyer a small success fee if they secured you a compensation payout. This small fee is capped and would be something your lawyer would discuss with you in detail before you went ahead and signed the agreement. If the lawyer wasn't able to get you any compensation, you would not have to pay this fee. You would not be required to cover any costs they incurred while pursuing your motorbike insurance claim either.
Would you like to know anything more about making a claim under these terms? We'd be happy to explain further over the phone if you have any further questions about No Win No Fee bike insurance claims. If you'd like us to connect you with a solicitor who could take on your case in this manner, then we could help with that too.
Talk To Us About Your Motorcycle Accident Claim
If you would like to talk to one of our friendly, knowledgeable advisors about starting a motorbike insurance claim, or you have further questions you'd like answered, we'd be glad to help you. You can contact us via:
We're available to help you, so why not get the advice and support you're looking for right now?
Helpful Resources
Claiming For Whiplash – Whiplash could be considered a common injury in road traffic accidents. This guide could offer some useful information on making such claims.
Claiming For A Head Injury – If you have suffered an accident on your motorbike, serious head injury could be a risk. This guide covers head injuries in more detail.
Shoulder Injuries – If you have sustained an injury to your shoulder in an accident on your motorbike, shoulder injury information from the NHS can be found here.
Road Accident Statistics – The government's statistics surrounding road accidents can be found here.
ROSPA – Motorbike Accident Information – This study by ROSPA provides some insight into how motorbike accidents happen.
Article by JJ
Edited by MM.