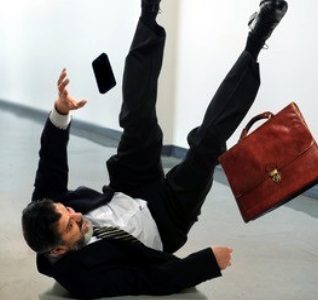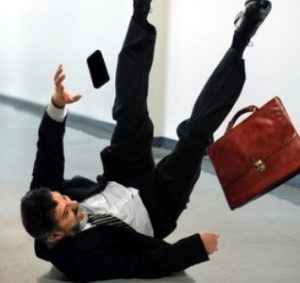 The Home Office is a ministerial department of Her Majesty's Government of the United Kingdom. The Home Office's responsibilities are concerned with policing England and Wales, they are responsible for the fire and rescue services in England. But overall they are responsible for immigration, security and also law and order. Security services such as MI5 are also the responsibility of the Home Office. For this guide Accident Claims UK are looking specifically at potential accidents at work that could happen in an office environment when working for the Home Office.
This guide will provide information covering the types of accident that could potentially happen as well as how an employer could possible be responsible for any injuries.
Accident Claims UK specialise in making personal injury claims. If you've been involved in an accident at work in the UK Home Office due to negligence which could have been prevented and would like to begin a claim today, please call us on 0800 073 8801 and speak with a friendly member of our team.
If you want to learn more before claiming, please carry on reading this useful guide.
Select A Section
A Guide To Accidents At Work Working For the Home Office
This guide will begin with explaining what an accident at work could potentially be and how an employee may be eligible to be able to pursue a claim for damages if any harm is suffered.
We have also explained the Civil Service Injury Benefit Scheme that is available to those who work for the public sector and have been injured or made ill due to their employment. It is a on fault benefit so fault does not have to be proven in order to qualify for it.
The guide will go on to give examples of scenarios of potential accidents that could occur within an office environment and why an employer may be liable for an injury or illness.
The final part of this guide will provide compensation amounts for certain injuries that have been published by the Judicial College. We will also explain our new claims process and how our no win no fee service works.
If you need any further information after reading this guide, please get in touch with a member of our team.  We'll happily provide free legal advice to help you decide what actions you could take next.

What Is A Home Office Accident At Work?
An accident at work could be any incident while carry out work related tasks that have caused you an injury or illness. Not all accidents at work will qualify for compensation in terms of damages. In order to be able to establish whether your accident at work would qualify for compensation it must be proven that liability lies with your employer or another employee.
A personal injury solicitor, when assessing a Home Office accident at work claim, will seek to answer the following positively:
Did the employer (the defendant) owe the employee a duty of care;
Did they breach that duty in some way;
And was it the breach in duty, which led to the accident which caused the injuries to the employee?
If you believe you can demonstrate that all of the above statements were true in your accident,  please get in touch and speak with one of our specialist advisors.
It's important to take note that there is a 3 year time limit for any personal injury claim in the UK. Therefore you should begin your claim as soon as possible.  This will allow your solicitor enough time to prepare before the deadline.
Could I Make A Claim To The Civil Service Injury Benefits Scheme?
The Civil Service Injury Benefits Scheme (or CSIBS) is a no-fault scheme which offers a benefit payment to employees who are injured at work and unable to earn their full salary while injured.  It offers a payment to top up an employee's wages if they end up on reduced sick pay.  The scheme has its own eligibility criteria and being eligible for CSIBS doesn't automatically mean you'll be able to make a personal injury claim.
Because it's a no-fault scheme, the Home Office do not need to accept liability for an accident for an employee to be eligible to claim.  This also means that, under the injury benefit scheme rules, an injured employee can still pursue a personal injury claim for an accident at work.
If your claim is successful though, you will be expected to pay back any benefit you received from the scheme.

Examples Of Accidents That Could Happen in An Office Environment
There are potential accidents that could happen within an office environment if health and safety procedures are not carefully followed and implemented by all, also it is vital that any training is given to reduce the risk of injury or harm and office furniture must be maintained and replaced where needed. Examples of possible office accidents could include; slips, trips and falls; RSI injuries, lifting injuries and falling objects.
If you've been injured in an accident while working in an office environment but are unsure as to whether you have grounds to pursue a compensation claim please call Accident Claims UK and use the free consultation to have the details of your case assessed.

I Had A Fall At Work, Could I Claim Compensation?
Slips, trips and falls in an office location are fairly common accidents.  Not all of them lead to successful compensation claims.  Some examples where an employer might be liable for a fall include:
Damaged carpet tiles or floor tiles which have not been repaired which cause you to trip over and injured yourself.
Where cabling is left trailing across the office, not secured to the floor which causes a trip hazard leading to an injury.
If a handrail on stairs is damaged or poorly maintained and it fails to support your weight when using it on the stairs causing you to fall and again injure yourself.
If a floor is wet because of a spillage, leak or cleaning but no warning signs were used to warn you of the risk or it was not cleaned up in a timely manner causing you to slip and injure yourself.
What Causes A Repetitive Strain Injury?
Repetitive strain injuries (RSI) are caused when the same task is undertaken over and over again.  Symptoms of RSI, according to the NHS, include:
Cramp
Numbness or tingling
Throbbing
Stiffness
Aching, pain or tenderness
Weakness
These injuries could possibly be avoided if the employer assess a work station to ensure that an employee is not straining in anyway, that an employee who is constantly doing the same thing over again has alternative tasks, and an employer could allow regular breaks.
If you believe you're suffering from RSI symptoms, you should speak to a supervisor and see if an occupational health workstation assessment can be arranged.  If this doesn't happen, or your employer fails to make changes highlighted by an assessment, you may be able to make a claim for your injuries if they persist.

Who Is Responsible For Manual Handling Training?
If you are asked to lift or move heavy or large items in the office, if you're not trained on doing so safely, you might end up with a serious injury. Employers have a duty to train staff accordingly to the tasks they are asked to carry out. If you are asked to carry out manual handling tasks with no training and an injury occurs the right to pursue an accident at work claim may exist. Examples of potential injuries from lifting incorrectly include:
Back or spinal injuries.
Knee injuries.
Shoulder injuries.
Muscle strains.
Ligament damage.
In some cases, where heavy lifting is required regularly, an employer should also provide specialist lifting equipment.
If you've been injured by a lifting incident due to no training and want to begin an accident at work claim, please call one of our advisors to discuss the whether you are eligible to claim or not.

Could I Claim If I Was Injured By A Falling Object?
If items are not stored correctly especially if they are being stored above head height they could cause severe injuries depending on size and weight if they fall on to an employee.
Racking systems that are not fit for purpose may collapse if they are continually used to store office items, the same could be said for shelving if it is damaged or defected in some way it may cause items to fall off or the shelves could come away and fall injuring employees. If staff are trained adequately on storing items correctly and maintenance of shelving or racking is continually done such incidents could be reduced.
If you've been struck by a falling object while working for the Home Office, which led to any type of injury, call Accident Claims UK an advisor can assess your case and provide free legal advice.

Guidelines For Health And Safety In An Office
Under Health and Safety at Work Act 1974 and also information provided by the Health and Safety Executive employers have a duty of care to provide all employees with a safe and hygienic working environment.
If you have suffered an injury or illness in the work place due to health and safety procedures not being followed your personal injury solicitor may use the legislation above to refer back to when pursuing the claim on your behalf.

I Had An Accident At Work, What Are My Rights Under UK Law?
Under UK law, following an accident that has happened in the work place that has caused you a direct injury or illness due to the negligence of your employer or another member of staff you have the right to file a person injury claim for an accident at work.
You should ensure your accident is reported to your supervisor or line manager.  If you can't do so yourself, ask a friend or relative to let them know.  Under health and safety regulations, the employer should record the accident in an accident book.
If you decide to make a claim for an accident sustained in the workplace you cannot be treated any different. They can't discipline you or change your work duties, as doing so could lead to a constructive dismissal case against them.
If you need any further advice about your rights following an accident at work, please get in touch with us and we'll answer any questions that you might have.

What Should I Do If Injured Working At The Home Office?
Following in any workplace, there are some steps you could take which could improve the chances of making a successful claim.  These steps include:
Report the accident to a supervisor or manager. This will mean the accident is logged in an accident report book (which is the law).  This can then be used as evidence in your claim.
Seek medical advice. If you visit a doctor or hospital, not only will you receive the necessary treatment for your injuries, you'll also be able obtain copies of the medical records created by the doctor.  These will show the severity of your injury which could be used to substantiate your claim.
Photograph the scene of the accident and any visible injuries.
Ask any witnesses to send you a witness statement. This could be handwritten or an email.  Ensure you obtain their contact details as well.
If you've previously reported a problem to a supervisor, which was the cause of the accident, print copies of the messages you sent.
How Much Compensation Could I Claim For An Accident At Work?
If you're looking for a personal injury claims calculator to work out how much you could receive, you'll find the table below useful.  It contains details of compensation amounts that are awarded for certain types of injury:
| Injury/Illness | Damage Amounts | Notes |
| --- | --- | --- |
| Moderate Severe Psychological Injury | £19,070 to £54,830 | Significant problems with a person's ability to cope with life, education and work, possible future vulnerability. Cases of work-related stress resulting in a permanent or long-standing disability unable to return to employment. |
| Less Severe Psychological Injuries | £1,540 to £5,860 | The length of the disability is key within these brackets. Also to what extent can daily life be continued as normal. |
| Moderate Severe PTSD | £23,150 to £59,860 | The symptoms for post traumatic stress disorder may include nightmares, flashbacks, sleep disturbance, avoidance, mood disorders, suicidal ideation and hyper-arousal. The brackets include significant disability for the foreseeable future but the prospect of making a full recovery. |
| Moderate PTSD | £8,180 to £23,150 | An almost full recovery expected with no grossly disabling affects. |
| Minor Eye Injures | £3,950 to £8,730 | Cases of being struck in the eye, exposed to fumes or being splashed with liquids causing pain and interfering with vision. |
| Minor Head and Brain Injury (e) | £2,210 to £12,770 | Brain damage if any is limited. The brackets are concerned with the severity of the injury, recovery time, any continuing symptoms, any headaches. |
| Moderate Back Injury (ii) | £12,510 to £27,760 | Soft tissue damage, disc lesions resulting in cervical spondylosis, serious restriction of movement, permanent recurring pain, possible further surgery, fractures, dislocation, immediate pain and serious soft tissue damage to the back and neck. |
| Minor Neck Injuries (i) | £7,890 to £12,510 | A full recovery without surgery within two years. |
| Severe Shoulder Injury (a) | £19,200 to £48,030 | Dislocation of shoulder and damage to the brachial plexus which results in pain in shoulder and neck, aching in elbow, sensory symptoms in the forearm and hand. |
| Work Related Upper Limb Disorders (c) | £8,640 to £10,750 | Symptoms resolving in the course of up to three years. |
| Less Serious Leg Injury (i) | £17,960 to £27,760 | Fractures with incomplete recoveries and soft tissue injuries. |
| Modest Foot Injury | Up to £13,740 | Simple metatarsal fractures, ruptured ligaments, puncture wounds. |
The job of a personal injury lawyer is to provide evidence which demonstrates the exact nature of your injuries. In turn, this should mean you'll receive the correct level of compensation.
The table we've provided here isn't conclusive, it's just a small sample of the injuries.  We can provide an estimated compensation amount for any injury once we've assessed your claim.  Please get in touch if you'd like to undergo a free initial consultation of your claim.

What Can I Receive Compensation For?
If an accident at work claim is successful there are a number of losses that could be included in your claim settlement.  These include:
General Damages: These are awarded to compensate for the pain and suffering caused by any injuries.
Travel Costs: When injured, you might need to make multiple trips to a doctor or arrange alternative travel arrangements while recovering. It might be possible to claim any costs incurred back as part of your claim.
Medical Costs: Despite the NHS offering free treatment, prescription and over the counter medicine costs can soon mount up.
Care Costs: The cost of professional care can be relatively expensive but necessary while recovering form injuries. In some cases, these costs can be claimed back.
Lost Income: Even though the Civil Service Benefits Scheme can be used by some Home Office employees, it might be possible to claim any lost earnings, caused by your injury, back as part of a claim.
Solicitors can claim for some, or all, of these elements depending on the specific injuries and the impact on the claimant.

No Win No Fee Accident At Work Claims
Here's how no win no fee compares to other legal services under the new rules:
No Win No Fee Solicitor
A no win no fee service, also known as a Conditional Fee Agreement or CFA, states that, if your solicitor loses the case, you don't have to pay them a penny for their time or the work they completed on your behalf.
If they win, the CFA includes a success fee that the solicitor will be paid.  The success fee is taken from any compensation you are awarded and is limited to 25% of the total compensation.
If your solicitor receives compensation for you, they'll retain their success fee and then send the rest of the compensation directly to you.  This means, you don't actually have to fund the solicitor out of your own pocket or savings.
Paying A Solicitor Directly
The other option available to you, is to pay a solicitor for their services.  This means they'll tell you an hourly rate or a fixed fee for their service.  You may need to pay this up front, before any work happens.
If the solicitor wins your case, you will keep 100% of any compensation that's awarded but, if they lose the case, you won't get back any of the money that you've already paid them.
We believe the risk of losing, sometimes large, legal fees, is too high for many of our clients.  This is why we only operate on a no win no fee basis for all claims we take on.

How To Contact Us
Now that you've read this guide about making a claim for an accident at work, we hope you're ready to begin a claim with Accident Claims UK.  If that's the case, we can be contacted in any of these ways:
Telephone: Call free on 0800 073 8801 and speak with one of our friendly advisors.
Email: Send a message, outlining your claim, to office@accidentclaims.co.uk
Live Chat: This feature is very easy and can be found on any page on this website.
Online: You can also begin your claim by filling in this online form.
For every person who contacts us, we offer a free initial consultation of your claim.  There's no obligation for you to proceed with the claim.  You can use the consultation to ask as many questions as you need to and then decide if you want to proceed.
We'll assess your claim and work out if you have a good chance of winning compensation or not.  If you do, we'll prepare a no win no fee agreement and when you're happy, we'll proceed with your claim.

Where Could I Find Out More?
We hope that you've received all of the information you require about making a Home Office accident at work claim. For your information, we've included some more useful guides below:
Health and Safety at Work – A government website providing a number links regarding health and safety at work.
Office Health and Safety – Guidance from the Health and Safety Executive regarding office safety.
Safe Lifting Tips – A useful guide from the NHS about lifting items correctly.
Accident at Work Compensation Claims – This guide is a more generic look at accident at work claims.
Slips, Trips and Falls – A guide about injuries that can occur following a slip or trip, including compensation amounts.
If you require any further information, please contact one of our advisors for further support.