By Joanne Jeffries. Last Updated September 6th 2021. Here, you will find our accident claims solicitors for Wycombe claims guide. In the sections below we explain why you don't have to use personal injury solicitors for Wycombe claims that are based locally.
The sections of this guide below will look at many of the reasons why someone may be eligible to make a claim for compensation. It was also discuss the benefit of using the services of an accident claims solicitor to assist in the claim making process. We also cover some of the more common kinds of incidents that can cause harm to a person, in a way that was not their fault.
You won't find a personal injury claims calculator on this page. We prefer to give claimants a personalised estimate of the value of their claim, based on the unique circumstances of their case. Please speak to one of our advisors on 0800 073 8801 to have your claim evaluated, and learn how our accident claims solicitors covering High Wycombe but can assist you in getting the compensation that could be rightfully yours.
Choose A Section:
What Is An Accident Claims Solicitor Covering High Wycombe?
If you have been harmed due to hazards caused by a third party, even if you were partially to blame for the harm you suffered, you use the help of a solicitor to process your claim for you. The processing of a claim is the main responsibility of the solicitor, but they can also provide advice about the entire Injury claims process. For example, your solicitor might recommend that you undergo a medical examination from an impartial doctor, to help the solicitor value your claim, and also to prove the extent of your injuries. For example, when you use one of our panel of accident claims solicitors, as part of our claims service, we will arrange a local medical examination for you so that your case can receive the accurate amount of compensation.

Accidents And Injuries At Work
Workplace accidents are an ever-present risk, despite the fact that every employer in the UK is legally obliged to proactively work at reducing the likelihood of workplace accidents taking place. Some industries expose the workforce to a much higher level of risk of accident at work, for example:
Mining and quarrying.
Heavy construction and engineering.
Road or rail maintenance teams.
The armed forces.
However, even working in an office doesn't come without risks, just a lowered likelihood of coming to harm due to them. If your employer fails to keep you safe at work, you could be able to use a team of accident claim solicitors to help you to make an accident claim.

How Common Are Accidents At Work In High Wycombe?
The table below relates to incidents of workplace accidents in the Wycombe area.
| Location | Total - non fatal injuries | Total - non fatal injuries per 100,000 workers | Fatal injuries |
| --- | --- | --- | --- |
| Wycombe | 104 | 147 | 0 |
You can find further detailed information about the period 2019/20, at the following link:
High Wycombe Traffic Accident Claims
If you have suffered harm as a result of a High Wycombe car accident, a motorbike accident or any other form of road traffic accident, then if a third party was the cause of the accident, even partially, you could have a reason to make a claim for the harm that you have suffered. Any person or legal entity that is injured due to the actions of another road user could have a valid claim, such as:
The driver of a vehicle.
A horse rider.
A passenger in a vehicle, including public transport such as a bus, coach, minibus or taxi.
A cyclist or motorcyclist.
A pedestrian.
The owner of property that is damaged by a vehicle (for example, a garden fence).
You can see from the 2020 government statistics how many different types of road user have been injured on UK roads in 2020 and 2019.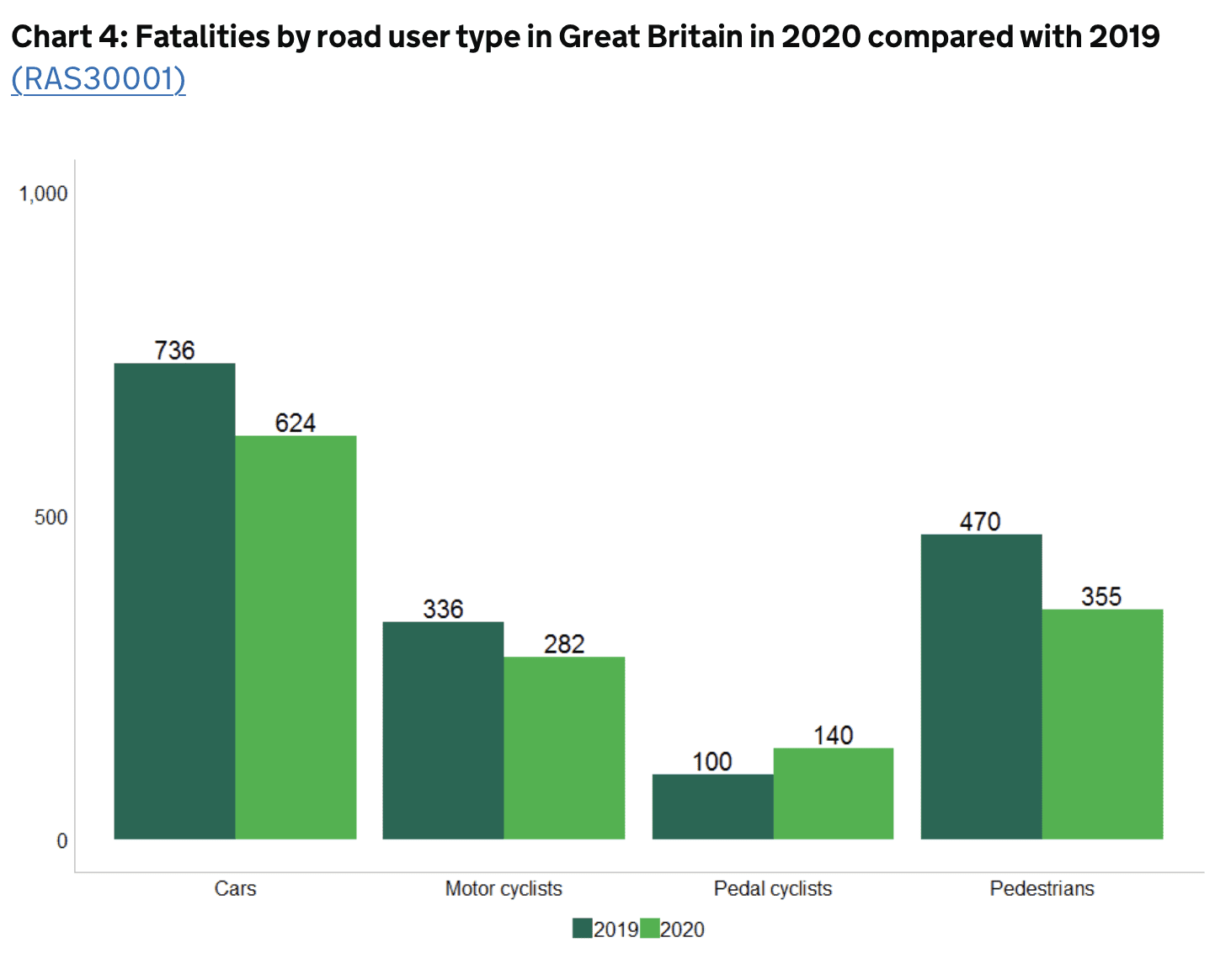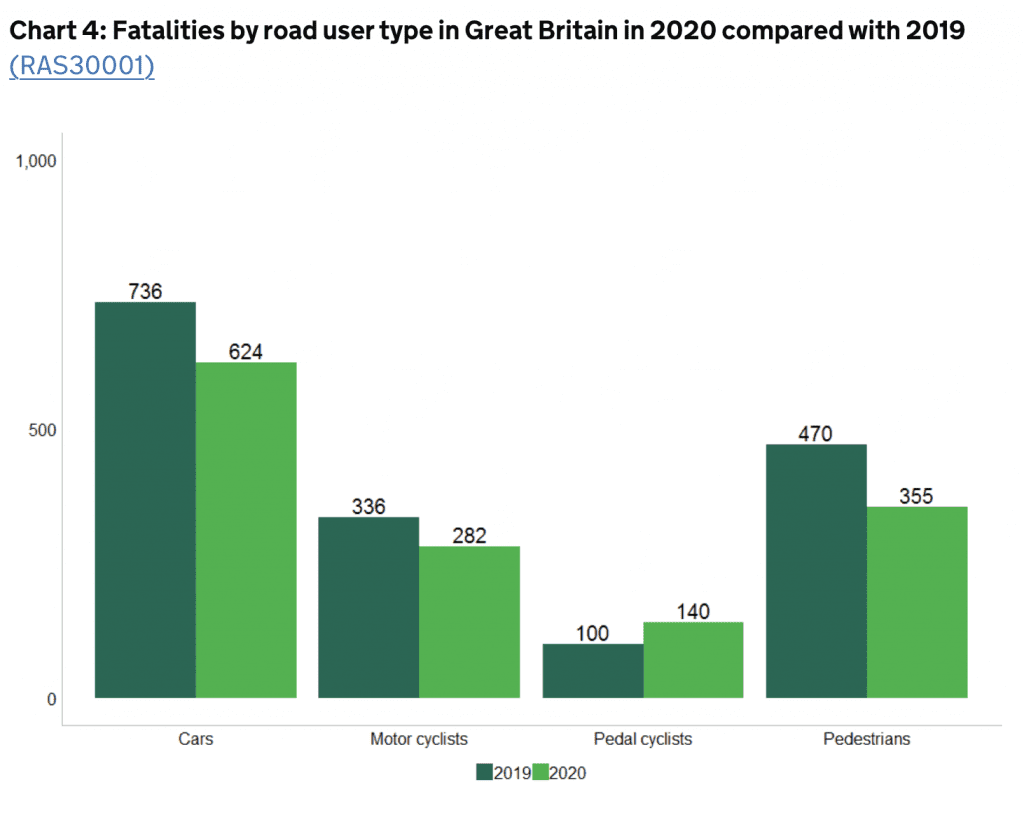 If you have been injured, or your property has been damaged in a High Wycombe traffic accident, then we could be able to help you. Call our claims team on the number at the end of the page to learn how.

Slips, Falls, Trips Injury Claims
Claims for slips, trips and falls are very common. These accidents can happen anywhere, from the moment you step out of your house onto the street. Even a minor hazard can result in a serious fall, causing a grave injury. It just takes one cracked paving slab, torn carpet or wet floor to cause one. People regularly make claims for injuries caused by these accidents such as:
Severe cuts and bruises.
Soft tissue injuries such as sprains and strains.
Dislocated joints.
Fractured bones.
Head injuries.
When it can be proven that the cause of the slip, trip or fall was the responsibility of a third party, it could be possible for victims to make injury claims for the harm they suffered.

Criminal Assault Injuries
If you become the victim of a violent crime or an assault in High Wycombe, making a compensation claim is probably going to be the last thing on your mind following such a traumatic event. But what happens later? When you believe you have just cause to receive compensation for the physical and psychological harm you suffered? What happens if the criminal was never caught? Or if they don't have the financial means to compensate you for their actions? This is where CICA (the Criminal Injuries Compensation Authority) comes in. The solicitor acting on your behalf, would claim compensation from this UK Government operated organisation. This is something that our team can help you with. Speak to one of our advisors today to learn how.

Public Liability Injury Claims
Wherever you are, whenever you step off your own property, somebody, somewhere, is responsible for ensuring the place you are in is kept safe, and free from hazards. In many cases, the local council will be the legal entity responsible, for example:
While you are walking on a public street.
When your children are playing in a public playground.
If you park your car in a council car park.
When you go to the public library or the local public swimming pool.
In all of these examples, the local authority is responsible for providing you with safe access to these places. When the council doesn't and this leads to a member of the public being harmed, there could be a valid cause to claim for accident compensation.

Medical Negligence In High Wycombe
When you visit your GP, spend time in a hospital, undergo a dental procedure, or receive any form of professional medical care, you should be able to trust that the medical professionals caring for you will not harm you. Each medical professional has the same duty, never to cause unnecessary harm to their patients. Of course, mistakes are made from time to time as medical professionals are human also. In cases where negligence due to error, oversight or omission can be proven, it could be possible for the injured patient to make a compensation claim for the harm they have suffered. This is something our team can help you with. Please talk to one of our advisors on the number at the end of this guide, they will explain how to go about the complaints procedure and how to get compensation.

No Win No Fee Accident Claims Solicitors Covering High Wycombe
Do you know what a Conditional Fee Agreement (CFA) is? Did you know that there is a way for you to have your injury claim processed, without making any upfront payments? You can use the services of a No Win No Fee solicitor. Under a CFA, there isn't any charge to take your claim on, and there isn't any charge during the time the lawyer is processing your claim for you. In the event that your claim is unsuccessful, you still don't pay anything to your solicitor. When it is successful, your solicitor will deduct their fees from the settlement they have received for you, and then give you what is left over.

Contact An Injury Claims Specialist
Do you have questions about the content of this guide? Perhaps you need some general advice on the claims process? You may even be ready to start making a claim right now. Whatever you need, our team can help. Call them today on 0800 073 8801 or fill in our online enquiry form to have your questions answered, and learn how our accident claims solicitors can help to get you the compensation that you could be eligible for.

Frequently Asked Accident Claims Questions
How Do I Begin A Claim?
So, you have finished reading his guide, and now believe that you have valid cause to make a claim? Now you need to know the steps to take to do this as efficiently and effectively as possible. These are:
Make sure you have listed all monetary losses and kept all bills and invoices.
Ensure that you have received professional medical care.
If you had an accident at work, ensure it is recorded in the company accident book.
If you have photographs of the scene and cause of the accident, get these ready.
Write down the contact details of any witnesses to the accident.
Call our accident claims team to have your claim started.
Steps such as these will prepare for making your claim, and also help your accident claim solicitor when they process your claim for you.
Will I Need To Meet My Solicitor In Person?
There is no real reason for you to meet your solicitor face to face if you do not deem it necessary. Therefore, the answer to the question, should I try to use a team of accident claim solicitors near me? Is no you do not have to if you do not want to. We would recommend that the selection criteria you use to find a good legal team, is based on whether or not they would have a good chance of making sure your claim is successful, and that they will have the best chance of getting you the most compensation possible for your case.
I Have Already Had Medical Treatment, Why Do I Need To See A Different Doctor?
Any time you are injured in an accident, you need to make sure you receive adequate medical care to treat your injuries. However, this only provides you with emergency healthcare to deal with the injuries. If your injuries will have long-term effects, then they may not be apparent at the time you receive emergency treatment. So, in order to value your claim, a personal injury lawyer needs information from a medical professional, that details the extent of your injuries, how likely a full recovery is, and whether there will be any long-term or permanent disability. Therefore, as part of the claims process, you undergo an impartial medical examination.
Where Could I See A Doctor You Work With?
When you take advantage of our claims service offering, our solicitors will be able to book a medical examination local to the Wycombe area for you, with a doctor from our panel:
| | | | |
| --- | --- | --- | --- |
| Afolake Oyinloye | Regus Offices Aston Court, Kingsmead Business Park, Frederick Place, High Wycombe | High Wycombe | HP11 1JU |
| Hassan Mehdi (Medco) | Holiday Inn High Wycombe | High Wycombe | HP11 1TL |
| | Crest Road, Handycross | | |
What questions should I ask when choosing accident claims solicitors covering Wycombe?
If you are considering what personal injury solicitors covering Wycombe to choose for your claim, you'll know that they all seem to offer fairly similar services. Many of them might be authorised and regulated by the Solicitor's Regulation Authority, which we would recommend. They should also be registered in England and Wales to practise law. Aside from this, it could be important to choose a solicitor with years of experience. This way, they would know how best to proceed with your claim. But when you've narrowed down your shortlist, what questions should you be asking to make sure you're getting the most appropriate solicitor for your needs?
We would advise you to ascertain whether they've handled claims just like yours before, or have much experience in the specific area of personal injury law your claim is in. Another thing to check is whether they would be willing to take on your claim on a no-win no fee basis, and you might also want to check whether they give legal advice for free. As well as making sure they could provide the legal services you need, you might want to check how they are at communicating with their clients. A good way to do this would be to take a look at some independent review websites. This way you can have a look at what other claimants have thought of their level of service.
Once you have all the answers you need you should be able to narrow down your shortlist and choose the most appropriate solicitor for your needs.
Could accident claim solicitors covering Wycombe help with data breach claims?
If you have ever read in the media about someone in a position of power leaving a laptop on a train containing personal information, you may start to wonder what would happen if your personal information was breached in this way, or any other way. All data controllers in the UK must abide by the Data Protection Act 2018, which encompasses the UK's application of GDPR. If you can prove that an organisation that had your personal data did something wrong, leading to a data breach, you could have a data breach claim against them. A data breach claim could compensate you not only for the financial impact of a data breach, but also for any emotional distress you may have suffered as a result. If you're not sure whether your claim is valid, or you believe you've been affected by a data breach and would like to know what to do next, please don't hesitate to call us.
Local Information
These external links contain additional information that could be useful for you to read:
Information On How To Report An Accident At Work
The Local Authority In Wycombe
You may also like to take a look at these other guides we have on our site:
How To Make A Claim For An Accident In Sainsbury's
A Guide To Claiming For Clinical Negligence
Claiming For A Scald Caused By A Spilt Drink
Hopefully, you've found our guide to accident claims solicitors for Wycombe claims enjoyable. Now you could have further insight into choosing personal injury solicitors for Wycombe claims.