By Joanne Jeffries. Updated August 19th 2021. Welcome to our guide explaining what is classed as clinical negligence.
What Constitutes Clinical Negligence And How Much Compensation Could I Claim?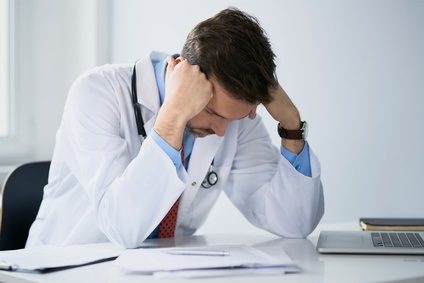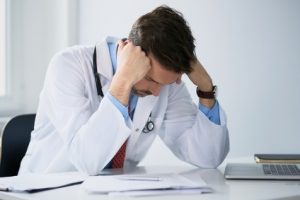 In this guide, we're going to try to answer the question, 'What is classed as clinical negligence?' Every day, up and down the country, patients visit GPs, hospitals, dentists and midwives for assessment and treatment. In general, the care they receive is to a very high standard and treatment is often successful.
However, when negligence happens, it can cause patients to suffer. In some cases, that suffering is minor and easily resolved but, in other cases, it can lead to life-threatening or fatal injuries. You could be able to seek compensation if you can prove that your illness or injuries were sustained by clinical negligence. clinical negligence cases could be complex however. Therefore, it could be wise to ensure that you choose law firms in England and Wales that could help you with loss of earnings as well as mental health and personal injury claims.
The team at Accident Claims UK are here to help if you decide you'd like to start a claim. Our advisors provide a no-obligation assessment of any case presented to them as well as free legal advice. If the claim seems strong enough, they could connect you with one of our clinical negligence solicitors. Should they accept your case, then they'll work for you on a No Win No Fee basis.
To let us know how you've suffered and to begin a claim today, why not call us on 0800 073 8801? Otherwise, to understand more about what constitutes clinical negligence before contacting us, please continue reading.
Select A Section
A Guide About What Is Classed As Clinical Negligence
Clinical negligence, put simply, is where a medical professional hurts or harms you physically or mentally due to a poor standard of care that they give you. You would need to establish that they had a duty of care to you which they breached, and that breach caused you undue harm.
When you visit a GP surgery, hospital, pharmacy, dental surgery or opticians you'll generally receive very good care and you'll be happy with the outcome of your visit. However, there are times when a healthcare professional get things wrong and cause you to suffer. This can be medical or clinical negligence. If you're the victim of clinical negligence, you could be allowed to claim damages for injuries (both physical and psychological) and any financial losses that you've incurred.
In this guide, we'll consider medical negligence by a doctor or other medical professional. We'll also explore dental negligence. We'll look at how you can prove it's happened and when you might be able to request compensation.
Proving your allegations can be a tough job and might require complex evidence. You might decide, therefore, that you need a specialist clinical or medical negligence solicitor on your side. Our solicitors have decades of experience and could represent you on a No Win No Fee basis. This means you won't need to worry about having to pay their fees if the claim doesn't work out.
There is a time limit for making clinical negligence claims, which is generally 3 years. Our advice is to start a claim as early as possible because it's often easier to remember the facts in the months after the event than it is a year or two down the road. Your solicitor may appreciate the extra time too as it could make it easier for them to gather evidence to substantiate your claims.
Why not call Accident Claims UK if would like to discuss your case? Our advisors can assess what's happened, provide free legal advice, and could connect you with one of our No Win No Fee clinical negligence solicitors.

What Is The Definition Of Clinical Negligence?
The definition of clinical negligence is where substandard treatment or care has been performed by a professional on a patient, which has resulted in an illness or injury or meant that an existing injury or illness has been made worse.
There is a rule called the 4 D's which can be used in medical negligence cases. The 4 D's are:
Duty: Where the medical professional has a duty of care to provide the correct level of care.
Dereliction: When the professional fails to meet the expected professional standards and stepping beyond appropriate levels of care. This could include misdiagnosis, medication errors or surgical mistakes that weren't your fault.
Damages: This is the total compensation paid to a claimant following a successful negligence case. It can include a payment to cover medical bills, pain and suffering, lost income and care costs.
Direct Causation: This is where you need to prove that your injuries were caused as a direct result of the dereliction.
If you work with Accident Claims UK, you won't need to worry about all of the legal aspects of proving a case as your solicitor will handle everything for you if your claim is accepted. To discuss whether you've got a valid case, please contact our team today.

What Circumstances Might Be Classed As Clinical Negligence?
Over the next few sections, we're going to look at what situations could result in clinical or medical negligence claims in different settings. Remember, whether you've suffered a physical injury, psychiatric damage or financial losses, you could be eligible to claim if avoidable suffering was caused by a negligent professional who owed you a duty of care.

How Is Clinical Negligence By Surgeons Classed?
There are many different types of clinical negligence that could take place while a patient is having surgery performed on them. If the actions or inaction of the professional causes a patient to suffer, it could be clinical negligence. This could include:
Anaesthetic errors, which mean the patient feels pain while being treated.
Items such as clamps, scissors, sponges or needles being left inside the body after treatment and causing suffering.
Misdiagnosis of the issue (despite the patient giving correct information on their symptoms), meaning treatment that was carried out wasn't required.
This isn't a full list of surgical errors that could result in a clinical negligence claim so even if you don't see an example that matches your case, we could still help you claim. Please contact us today for further advice on how to start a claim.

What Is Classed As Clinical Negligence By Dentists?
When you attend a dental surgery, the dentist has a duty of care to perform treatment competently. You should also act responsibly by giving the dentist your correct symptoms and letting them know of underlying health conditions. Here are some examples of dental negligence that could happen:
When the dentist fails to spot the symptoms of conditions like mouth cancer while performing a check-up.
Performing treatment with dirty equipment leading to infection.
If you suspect you've suffered harm due to a negligent act by your dentist, please reach out to our team for free legal advice today.

What Is Classed As Clinical Negligence And Misdiagnosis?
Clinical professionals receive years of training to enable them not only to treat injuries and illnesses that are presented to them but to link symptoms to conditions so that treatment can begin. If they fail to spot a problem early on, a patient could suffer more because:
They don't receive treatment early on
The condition might become untreatable
The mistake could prove fatal
GP Misdiagnosis
When you visit your GP, they have an allotted time to listen to your symptoms, diagnose the problem and arrange treatment for you. In many cases, they manage to get things right and the treatment they provide means their patients recover well.
You could make a claim for a GP misdiagnosis, though, if you attend an appointment, and the doctor doesn't realise the actual problem your symptoms indicate. For instance, if there is a potential the symptoms you present have the potential to be linked to cancer, but your GP treats you for another illness, you might be able to claim compensation for any suffering their mistake led to. This is providing that you've given them all the appropriate information and symptoms, and the doctor acted unreasonably through misdiagnosis.
Other Practitioner Misdiagnosis
In the same way, if you visit a specialist after being referred by your GP, and they fail to diagnose your condition properly, you could suffer in the days, weeks or months until it is correctly assessed. That could mean you're entitled to compensation for the additional suffering. That is, so long as the specialist has been provided with enough information and acts unreasonably with their failure to diagnose your condition.
Another example could be if you attend A&E after an accident with pain in your arm and the doctor doesn't arrange to have it X-rayed because they suspect it's just bruised, despite clear symptoms and information. You could claim for the additional pain and suffering their diagnosis caused if it turns out that you have in fact fractured a bone in the arm.
Our solicitors could help you claim for the suffering caused by a clinical misdiagnosis. Why not contact our team today to find out how the claims process works?

How Is Clinical Negligence During Childbirth Classed?
No two births are the same. That said, midwives, doctors, anaesthetists and paediatricians involved in childbirth are thoroughly trained to use methods and processes that cover most situations. That means that if you or your child suffer avoidable injuries caused by a professional during labour, birth or post-delivery, you could seek compensation for your suffering.
For instance, injuries to the mother which might lead to a claim include avoidable:
Retained placenta causing haemorrhaging.
Fractures to the pelvis.
Damage to other organs during C-section deliveries.
Avoidable injuries to the baby that could entitle you to make a claim include:
Erb's palsy

—

where the baby's arm and shoulder nerves are damaged, which can be due to excessive pulling.
Brain injuries. These can be caused because a problem isn't spotted, and the baby suffers from a lack of oxygen.
Forceps injuries.
To find out if you're able to claim for injuries caused by clinical negligence during childbirth, please speak to our team today.

Clinical Negligence Compensation Claims Calculator – Updated August 2021
In this section, we're going to review how much compensation could be awarded for clinical negligence injuries. Obviously, there are far too many potential injuries to list here, so we've just included a sample. Don't worry if your illness or injury isn't listed, we could still assist you with a claim.
The following table has some compensation amounts taken from the Judicial College Guidelines. This is a publication that lawyers and courts may use to help determine how much compensation to award injuries.
| Injury Type | Severity | Range | Additional Information |
| --- | --- | --- | --- |
| Injuries Affecting Sight | Loss of sight in one eye with reduced vision in the remaining eye (i) | £90,100 to £168,730 | This bracket covers injuries that result in the loss of sight in one eye and there remains a serious risk of the amount of vision in the other eye deteriorating. |
| Damage to Teeth | Loss of or serious damage to several front teeth (i) | £8,200 to £10,710 | For injuries that result in serious damage or the loss of several of the front teeth. |
| Neck | Severe (i) | In the region of £139,210 | In this bracket, the claimant could've worn a neck brace for a number of years because of the injury but there will still be little or no movement and they will also suffer severe headaches. |
| Back | Moderate (i) | £26,050 to £36,390 | This bracket covers a number of injuries such as damage to an intervertebral disc with root irritation which causes reduced mobility. |
| Spleen | Loss | £19,510 to £24,680 | Covers case where the spleen is lost which leads to a risk of infection due to a damaged immune system. |
| Bladder | Serious (c) | £60,050 to £75,010 | This category covers cases where the claimant suffers pain, incontinence and serious impairment of control. |
| Hips | Moderate (i) | £24,950 to £36,770 | Where an injury to the hips causes a permanent disability but it is not major and any future risk is not massive. |
| Leg | Below-knee amputation of one leg | £91,950 to £124,800 | This covers injuries which result in a below the knee amputation of one leg. |
| Mental Anguish | - | £4,380 | Thinking they were going to have their life cut short |
Importantly, the amount of compensation paid can depend on how severe each injury is. Therefore, if you choose to use a solicitor, they'll need to arrange for a medical assessment for you. During your appointment, an independent specialist will review any available medical records, assess any injuries and ask questions about the impact your injuries have had.
Once the appointment has ended, the medical specialist will prepare a report that outlines their findings and send it to your solicitor. For clarity, it's important that we state that medical assessments can be crucial in medical negligence claims.

Additional Damages You Could Claim
The figures listed in the previous section are known as general damages. That's the compensation that aims to cover the pain, suffering and loss of amenity that your injuries have caused.
Also, you're able to claim special damages if your injuries mean you've sustained financial losses. What you could include in your claim varies from case to case but could include:
Care costs
Medical expenses
Travel costs
Lost income
Future lost income as well.
We advise you to keep evidence of the expenses you've incurred. These could include any documents that could help substantiate your claim including:
Receipts
Wage slips
Benefits statements
Bank statements
If you would like one of our specialist advisors to review what you could include in your claim, please get in touch with Accident Claims UK today.

How Accident Claims UK Could Help Victims Of Clinical Negligence
If you're wondering how Accident Claims UK could help you, here are some details about the services we provide:
We have a 24/7 claims line offering free legal advice.
Our advisors can assess any claim on a no-obligation basis.
We had a team of solicitors with decades of experience.
Any claim that's accepted will be handled on a No Win No Fee basis.
Your solicitor will be available throughout your claim to answer any queries or explain the complex legal jargon that sometimes pops up.
You'll receive regular updates as things happen with your claim.
If would like to know more about how we could support your claim, why not call an advisor today?

Complaints Vs Clinical Negligence Claims
When you raise a clinical negligence claim, you're requesting compensation for the harm you've suffered. A claim may not lead to any change in practice, an apology or with the medical professional being disciplined for their mistakes.
If you are looking for anything besides compensation, you'll need to make a formal complaint to the organisation responsible. In some cases, your solicitor might recommend you make a complaint because sometimes the results of an investigation can prove useful in your compensation claim.

Evidence Needed To Make A Claim for Clinical Negligence
To prove that you've been the victim of clinical negligence, you'll need to provide evidence to show what happened, how you suffered and who was at fault. Here are the ways in which you could do so:
Proving a medical professional's duty of care
As with any type of injury claim, you need to show that the responsible party owed you a duty of care. If you've received medical treatment by a qualified medical professional, then they may have owed you a duty of care by default.
Proving this duty of care was breached
You need to demonstrate that the medical professional acted differently to how other competent professionals would've done in the same situation.
Proving the breach caused you harm
The evidence you could provide to prove what harm you sustained could include medical records or photographs of any visible injuries.
The best advice we can give is that, if you're unsure of whether you have all the evidence you need to start a claim, contact our helpline today. One of our specialists will go through what evidence you already have and explain if anything further is required.

No Win No Fee Claims For Clinical Negligence
If you're wondering if you could get legal aid, who pays legal fees in such cases and whether legal expenses insurance would be required for legal costs, we could help. There are times when claims aren't made because the victim is too worried about how much they'll have to pay a solicitor. That's why our team of clinical negligence lawyers provides a No Win No Fee service.
Before accepting your case, the lawyer will need to verify that it has a reasonable chance of success. Once they've done so, and when you're ready to start, you'll be given a Conditional Fee Agreement (CFA) to sign.
The CFA sets out what work your lawyer will carry out for you and it will also tell you that:
Upfront solicitor fee charges will not be made.
Solicitor's fees don't need to be paid while the claim continues.
Should the claim be lost, you won't have to cover any solicitor's fees.
In addition, the CFA will list the success fee that's payable if your case is won. This is a percentage of your compensation that's legally capped. The solicitor will retain this fee to cover the work they've completed for you. So you know what you'll pay, the success fee is clearly listed within the CFA.
To check whether you're eligible to use a No Win No Fee agreement to fund your claim, please speak to one of our specialists today.

Talk To A Clinical Negligence Specialist
If you're now in a position to start a clinical negligence claim and would like a member of our team to review your case, you can:
Call us free on 0800 073 8801 and speak with an advisor directly.
Ask an online advisor for advice on how to begin.
Let an advisor call you back when you contact us via our site to begin a claim.
Email office@accidentclaims.co.uk with details of how you've been injured.
So that you can start a claim at your convenience, our advice line remains open 7 days a week, 24 hours a day.

References
This is the last part of our article which aimed to answer the question 'What is classed as clinical negligence?' We do hope you've gained all the information you need to support your claim. The following list contains some additional resources that you may find helpful:
NHS Complaints Procedure: Information on how you can formally raise an NHS complaint.
The General Medical Council (GMC): The organisation who aim to improve medical practices across the UK.
The Care Quality Commission (CQC): This is where you'll find ratings and inspection reports for care providers in England.
Fatal Medical Negligence Claims: Details on how you could claim for medical negligence which has resulted in the death of a loved one.
Hospital Negligence Claims: Information on the types of clinical negligence in a hospital that might lead to a claim.
Dental Medical Negligence: This guide provides more information on the types of negligence in a dental practice which could result in a claim.
FAQs About What Is Classed As Clinical Negligence?
What is classed as clinical negligence by a pharmacist?
Have you suffered harm due to being given the wrong prescription by your GP or had the wrong medication dispensed by your pharmacy? If so, this could lead to a claim. There are various issues that could arise from being prescribed the wrong medication. These could include:
The wrong medication causing symptoms and not treating your illness
Wrong dose of medication leading to an overdose
Incorrect instructions about how to take the medication leading to overdose
Wrong dose leading to ineffective treatment of illness
Incorrect medication that interacts with other medication you're taking already
Being given medication you are known to be allergic to
If you believe you could have cause to claim for wrong prescription or incorrectly dispensed medication, you could call our team for advice. We would be happy to assess your case for you.
Could I claim for compensation on behalf of someone else?
You could make a claim for someone else for a variety of reasons. These could include:
Being the bereaved relative of someone who died due to clinical negligence
Claiming on behalf of a child you're responsible for who suffered harm due to clinical negligence
Making a claim for someone who lacks the mental capacity to claim for themselves
We could assist with making such claims. You would act as a litigation friend for the injured or deceased person. If you'd like to talk to us about making claims on behalf of other people, we'd be only too happy to help.
Thank you for reading our guide which explains what is classed as clinical negligence.