I Suffered As A Result Of A Comparison Site Data Breach, What Are My Rights?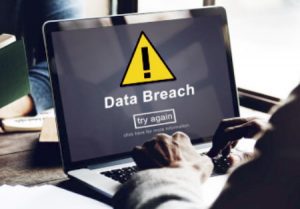 Comparison sites are a brilliant way of saving money. They allow customers to enter their details and then compare prices of insurance products, financial products and energy tariffs amongst other things. Essentially, they are a great way to save money. However, due to the fact these sites process personal data, they should abide by the General Data Protection Regulation (GDPR). This legislation allows you (the data subject) better control over how and when your information is used. In this article, we are going to consider what could happen following a comparison site data breach. We will review when you could be compensated for certain harm that results and explain how much compensation you might be paid.
Accident Claims UK is happy to offer our support if you're thinking of claiming. We provide free legal advice about your options during a no-obligation review of your case. During your call, we will answer any queries you might raise.
If there's a formidable chance of winning your claim, we could connect you with one of our data breach solicitors. Should they agree to work for you, they will provide their services on a No Win No Fee basis.
Why not get in touch and discuss your case with a specialist right away? Our team can be contacted on 0800 073 8801. They will review your case with you and explain your options but won't put you under any pressure to claim. If you would like to learn more about comparison site GDPR breach claims before you call us, please read on.
Select A Section
A Guide On Claiming For A Comparison Site Data Breach
Depending on the type of product you are comparing prices of, you may have to share a lot of personal and sensitive information with the operator. If that information were to be compromised, it could result in a lot of problems for you. Fortunately, the Data Protection Act 2018 and the GDPR are there to protect you from data breaches.
The GDPR documentation explains that a lawful basis is required before a comparison site (data controller) is able to process your personal information. There are a number of lawful bases, including receiving your permission.
The UK watchdog for matters relating to data protection is the Information Commissioner's Office (ICO). Their remit allows them to investigate any company that's breaking data protection laws. Following an investigation, the ICO can issue hefty fines and also suggest changes upon the company. You might not realise, though, that the ICO doesn't get involved in data breach compensation claims. That's why we've written this guide.
If you have decided to claim, you'll need to act within the relevant time limit. In most cases, there is a 6-year limitation period. However, you might wish to check your time limit with an advisor because claims relating to human rights breaches have just 1 year.
We are here to help if you would like advice on claiming. We provide a no-obligation consultation to review your case. Once complete, an advisor will explain your options to you. If the case is strong enough, we could put you in touch with a lawyer who could help you claim on a No Win No Fee basis.
What Personal Data Could A Comparison Site Hold About Me?
Let's take a look at what details you may need to provide to a comparison site. Remember, the type of information you'll need to provide will vary depending on the product you are comparing. A comparison site could hold information such as:
Your name, address, email address, home phone number and mobile number.
Usernames and passwords for the website or app.
Details of your vehicle.
Your bank details.
Credit commitments.
Information about previous criminal or driving convictions.
Your previous addresses.
Information about your current mortgage.
Salary details.
Employer's details.
Other vehicles you might own.
This isn't a comprehensive list but it gives an insight into the problems that might arise if your personal information got into the wrong hands. For example, a criminal who knew all of these details might be able to commit identity theft.
In addition to using security processes to keep this type of data safe, comparison sites are not allowed to share or sell it without your permission (unless in exceptional circumstances). For example, they can't sell it to other companies who want to send you marketing information unless you agree to that happening first.
If you believe you're the victim of a comparison site data breach, why not let us know today? We'll review your case and provide free legal advice regardless of whether you make a claim or not.
What Is A Personal Data Breach Claim Against A Comparison Site?
Generally, we may think of data breaches involving comparison sites as being linked to cybersecurity issues. They could involve firewall exploits, denial of service attacks, ransomware, phishing emails or viruses. However, it is important to point out that physical documentation is also covered by the GDPR. Therefore, a breach is likely to have happened if a letter containing your personal information is sent by a comparison site to an incorrect recipient.
The definition of a data breach is where a security incident means that personal data is lost, accessed, changed, destroyed or exposed in a way that you have not consented to. Data breaches can be caused illegally, deliberately or accidentally. Regardless of the cause, though, you could claim if it results in you suffering.
Examples of comparison site data breaches could include:
Where the website is hacked and your details are accessed due to poor security.
Where data relating to you is shared or sold to a third party without asking for your permission.
If you would like to know more about how we could help you claim, please speak to one of our advisors today.
Steps A Comparison Site Should Take If They Have Had A Data Breach
Where a breach of data protection is spotted, companies should:
Investigate what's happened.
Let the ICO know about the breach (if it's notifiable).
Tell data subjects about what's happened if they are at risk.
Importantly, if you are told about a breach affecting you, the email or letter could be used as evidence during your claim.
Examples Of Comparison Site Data Breaches
In this section, we are going to show you how the ICO issued an £80,000 fine to a comparison site. The penalty was given to Moneysupermarket, a financial services comparison site.
The ICO report says that the company had sent a total of 7.1 million emails to customers that had chosen not to receive direct marketing. The emails related to a change in the site's terms and conditions.
In the email, the company explained that the customer had previously opted out of marketing messages but that they had the option to re-subscribe to them by clicking a link within the email. The ICO report found that this was unlawful and said the email had been "dressed up as legitimate purposes".
Article: https://ico.org.uk/about-the-ico/news-and-events/news-and-blogs/2017/07/moneysupermarket-fined-for-ignoring-customers-marketing-email-opt-outs/
If you are of the opinion that a data breach by a comparison site has led to you suffering, please get in touch. We'll review your options with you and start the ball rolling where possible.
Do You Have Any Rights Under The GDPR?
The GDPR doesn't only explain how organisations should protect personal information. It also sets out the rights available to data subjects. They are:
The right to be informed about the processing of personal data.
The right to access any personal data a company holds about you.
A right to get personal information erased.
A right to get incorrect data amended.
The right to object to personal information being used.
A right to be given personal data in a portable format.
A right to restrict how and when your data is processed.
Rights about how your information is used in automated decision making and profiling.
These rights are obviously more complex than the way in which we've explained them. If you want to know more, please take a look at this series of ICO pages.
Evidence That Could Support Your Claim For Compensation
When seeking compensation, you can't just tell the defendant how much you would like to be paid. All aspects of your claim need full justification and must be backed by supporting evidence. So, what evidence could help in data breach claims? Well, it could include:
A letter or email from the data controller confirming that a breach has happened and that your data was exposed.
Financial documents that show how much money you have lost because of the breach.
A report from the ICO confirming that they have found out that the breach took place.
A copy of your medical records to show that you have been diagnosed with conditions like distress or anxiety as a result of the breach.
If you have evidence to prove your case, why not call for a free review? We'll look at any information you have available and explain what to do next. If the claim appears to be feasible, we could partner you with a data breach solicitor from our team.
Comparison Site Data Breach Compensation Calculator
In this part of our guide, we are going to provide some potential compensation figures. These are based on conditions that might be caused by a comparison site data breach such as distress. Please contact our team for a free case review if you would like a more personalised compensation estimate.
Before looking at the figures, we'd like to refer to a case heard by the Court of Appeal. In the case, Vidal-Hall and others v Google Inc [2015], two important findings were made:
Claimants are allowed to seek damages for injuries sustained following a breach regardless of any monetary loss.
Settlements for such injuries should be awarded based on personal injury compensation figures.
Therefore, our table below shows amounts listed in the Judicial College Guidelines. (This is a document used to help lawyers value injuries and conditions in personal injury claims.)
| Claim Type | Settlement Bracket | Severity |
| --- | --- | --- |
| Suffering related to PTSD symptoms | £56,180 to £94,470 | Severe |
| | £21,730 to £56,180 | Moderately severe |
| | £7,680 to £21,730 | Moderate |
| | £3,710 to £7,680 | Less severe |
| General psychiatric injuries | £51,460 to £108,620 | Severe |
| | £17,900 to £51,460 | Moderately severe |
| | £5,500 to £17,900 | Moderate |
| | £1,440 to £5,500 | Less severe |
An important part of the claims process is a medical assessment. That's because you need to demonstrate how severe your injuries are. If you decide to work with us, our solicitors can usually book you in for a local appointment.
In your meeting, an independent medical specialist will assess you. They will refer to your medical notes and ask a series of questions. Once finished, they will prepare a report for your solicitor. It will explain how you have been affected and whether you will continue to suffer in the future.
Examples Of Material And Non-Material Damages You Could Claim
Data breach claims can become quite complex sometimes. That's because they don't just consider the suffering that's already happened. Sometimes, you also need to look at additional harm that could happen in the future.
The two heads of compensation that could be claimed for are called material and non-material damages. Importantly, you are only allowed to claim once. It's therefore imperative that your claim is accurate.
Material damages could be claimable if you have lost any money as a result of a comparison site data breach. Usually, you'll calculate expenses, costs and losses that you've already incurred first. Then it may be necessary to work out future losses too. For example, you might continue to lose money until you manage to switch all of your financial accounts if criminals have accessed your details on the dark web.
Non-material damages concentrate on any medical conditions that have been caused by the breach. Again, your claim will usually focus on conditions that have been diagnosed already. Then it might be necessary to look at future suffering that has been listed in your medical assessment.
We believe that you will have the best chance of receiving a fair settlement if you have a data breach lawyer on your side. That's because they should be able to use their experience to properly understand how you've suffered before compiling your claim.
Our team of solicitors have up to 30 years of experience handling all sorts of claims. If you would like to find out if they could help you, please get in touch today. We'll review your case and provide free legal advice whether you decide to claim or not.
No Win No Fee Personal Data Breach Claims Against A Comparison Site
The thought of losing money on solicitor fees is enough to make you think twice about claiming. We realise that and it's the reason our solicitors offer a No Win No Fee service. Should your claim be taken on, you would receive representation from a legal specialist but you wouldn't have to pay their fee unless your claim wins.
Claims need to be reviewed before our solicitors can take them on. If a solicitor believes your case is viable, you will be given a Conditional Fee Agreement (CFA) if you wish to proceed. This is your contract and it explains what your solicitor has to achieve before they can be paid. Furthermore, it will show that:
Advance payment of the solicitor's fee is not required.
You won't be asked to pay the solicitor's fee while your case is ongoing.
Where a claim does not succeed, the solicitor's fee will not be billed to you.
Should your solicitor win your case, they will deduct a percentage of your compensation to pay for their work. This is called a success fee. By law, they are capped to stop overcharging. So you are aware of what percentage is payable, the success fee is shown in the CFA.
We can verify if your claim is suitable for a No Win No Fee service when you call. Therefore, why not let us review your case today?
Contacting Our Team
We are approaching the end of this comparison site data breach compensation guide. Therefore, it's time to explain how you can start your claim today. If you'd like Accident Claims UK to work on your claim with you, you can:
We don't want to waste your time when you call. Therefore, our advisors will explain your options clearly and be open about the likelihood of success in your case. If we suspect your case is viable, it could be passed to one of our data breach lawyers. Remember, any case that is taken on will be processed on a No Win No Fee basis.
Frequently Asked Questions About Financial Data Breaches
As we have almost completed this article on comparison site data breach claims, we have decided to try and answer some common questions. If you have any questions remaining, please call our advice centre today.
What are my rights if my data has been breached?
It is sometimes possible to seek compensation following a personal data breach. That might be the case if the breach has caused you to suffer. For example, compensation might be needed to recover any money you've lost due to a breach. Furthermore, if you've suffered psychologically because of the breach, you could claim for that suffering.
Is there a time limit for data breach claims?
Generally, you will have 6 years to claim for the data breach. However, a small number of cases have a 1-year time limit. These are claims based on breaches of human rights.
What are the consequences of a data breach?
Data breaches can affect people in different ways. While some claims won't have any adverse effects, others can result in psychological injuries such as distress, anxiety or depression. Also, some cases can lead to financial losses.
Related Guides
Thank you for visiting Accident Claims UK today. In our final part of this article, we have provided links to some links that you might find helpful. We are able to answer any questions that have not been covered by our guide if you call one of our specialist advisors.
The Privacy And Electronic Communications Regulations: Information about another law that is policed by the ICO.
Types Of Anxiety: A UK charity explains what different forms of anxiety can cause people to suffer.
Post-Traumatic Stress Disorder: This guide from the NHS looks at the different symptoms that can be caused by PTSD.
Finally, here are some more of our articles for your information:
Rights After A Data Breach: Find out more about your general rights following a data breach.
Credit Card Data Breach: If you suffered financially or psychologically because of a credit card data breach, read this guide.
FAQs on Data Breaches: We have more common data breach questions and answers on our site too.
Thank you for reading our guide to comparison site data breach claims. 
Guide by BH
Edited by RV