If you'd like to learn how to claim compensation for an accident or injury, you've come to the right place.
Below, you can find answers to some important questions about claiming compensation. You can also find lots of links to useful resources on the topic too.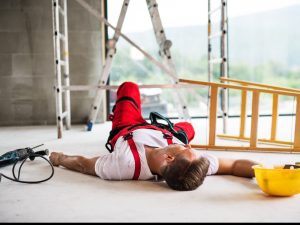 How To Claim Under Personal Injury Law
Making a claim under personal injury law isn't always straightforward. While you can represent yourself, doing so without prior knowledge is tricky.
An easier course of action is to work with a solicitor. However, to do so you will need to meet certain criteria. They are:
That the defendant owed you a duty of care
They breached that duty of care
And as a result of the breach, you suffered an injury or illness
It's also necessary to take legal action within the relevant time limit, which we'll discuss next.
How Long Do I Have To Make A Claim?
As well as meeting the above criteria, it's also necessary to make a claim within the time limits set out in the Limitation Act 1980.
Under this, you have:
3 years from the date of the accident to issue court proceedings
In some cases, namely medical negligence and industrial disease, you can argue that the 3 years should run from the date you obtained knowledge that the injury or illness suffered was at least partially caused by the defendant's negligence
There are exceptions to the rules above:
If the injured person was under the age of 18 at the time of the accident then the limitation period is frozen until they turn 18. At that point, they have until their 21st birthday to issue court proceedings
If the injured person lacks or loses the mental capacity to represent themselves, then the time limit is frozen until they regain capacity.
In both circumstances above, it's possible to still make a claim right away. However, a litigation friend is required.
To learn more about the time limits for claiming, please get in touch on the number at the top of this page.