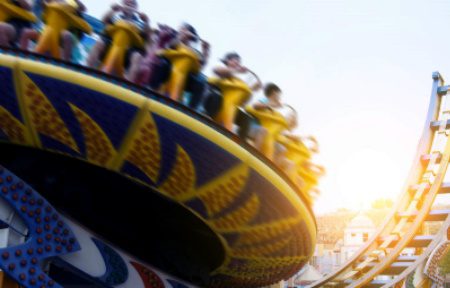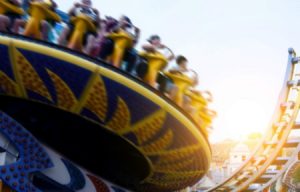 There are lots of different activities that you could embark on when visiting Chessington World of Adventures. While most visitors enjoy the experience, if you are injured in an accident in Chessington at the theme park, zoo or hotel, the experience would not be so enjoyable. You may be asking whether you could you claim compensation for what happened to you at Chessington World of Adventures?
This guide aims to explain what what constitutes a Chessington World of Adventures accident, as well as other causes of theme park incidents, how to prove liability when making a personal injury claim and how Accident Claims UK could help you pursue your case. You can reach our team on 0800 073 8801.
Select A Section
A Guide To Accident And Injury Claims Against Chessington World of Adventures
Chessington World of Adventures is a hotel complex, theme park and zoo in Greater London. It opened in 1931, and offers many rides which includes Dragon's Fury, Vampire, with over 1000 animals located in the zoo. While many visitors may have a good experience when they visit the theme park, zoo or hotel, you may not have been so lucky. If you were injured in a Chessington World of Adventures accident whether you suffered a slip or fall injury while you were walking around the theme park, or been injured in a Chessington roller coaster crash, if the park could be seen as being liable, you could potentially claim compensation for your injuries. You could also be entitled to claim for any costs associated with your injuries, such as medical costs or loss of income.
To find out more about making a claim against Chessington World of Adventures, the guide explains how a personal injury lawyer could help you and talk through the process associated with No Win No Fee claims.
What Accidents Or Injuries Could Happen At A Theme Park Such As Chessington World of Adventures?
There are a number of ways in which someone could be injured at a theme park, and therefore there are various injuries you could sustain. However, there have been other accidents at theme parks which also led to serious injuries, including:
In 2014, a man broke his neck on Blackpool Pleasure Beach's Grand National ride
In 2011, a woman incurred serious leg injuries due to being flung from the log flume at Bridlington Bayside Fun Park
In 2011, a woman suffered head injuries thought to be life-threatening when part of the Surf Rider ride collapsed
In 2017, at Drayton Manor, a girl died when she fell into the Splash Canyon ride
These are just a few examples of accidents and injuries that occurred at theme parks across the UK. If you have suffered injuries in a Chessington World Of Adventures accident that was not your fault, then you may be eligible to claim compensation for your injuries.
Causes Of Theme Park Accidents
All theme parks carry certain risks, from slips and falls, to falling signage, to roller coaster or ride accidents. Any incident that happens at Chessington World of Adventures that causes injury, could be claimed for providing it can be proved that the accident was avoidable if the park had acted responsibility towards the health and safety of workers and visitors. Below, we describe some potential causes of theme park accidents in more detail, to inform you what may lead to a  personal injury claim.
Theme Park Roller Coaster Accidents
There are a number of roller coasters at Chessington World of Adventures, and whether you were injured in a Chessington Dragon's Fury accident, a Chessington Rameses Revenge accident, or on any other roller coaster in the park, the consequences could be devastating. By their very nature, roller coasters are thrilling and exciting, due in part to the speeds they travel at, and the directions in which they travel. With such speeds and forces in roller coaster rides, injuries sustained could be serious. Even waiting to go on such rides could pose a risk, as happened in 2012.
It was widely reported in the media that in 2012, a four-year-old girl suffered a brain injury due to her falling through a gap in a bridge while waiting to ride the Tomb Blaster ride. The theme park did admit liability and have committed to pay for medical care, and have made several interim payments. As yet a final settlement has yet to be reached as it is not known how much care and support the girl will need until she is older.
This incident did not happen while the victim was on a ride, but still provides proof that accidents can and do, happen which may result in serious injury.
Theme Park Accidents Caused By Other Faulty Rides
By their very nature, rides around a theme park, whether roller coasters or other, have many moving parts, and if even one part of the ride fails or has a fault, it could affect the entire safety of that ride. In a claim for an accident at Chessington World of Adventures for a faulty ride, there could be several liable parties, including the ride manufacturer, a contractor/inspector who deemed the ride safe, or an operator who was negligent. To find out who could be to blame for your accident, there would likely be an investigation, and a personal injury solicitor at Accident Claims could help you make a claim against whoever could be deemed responsible.
Theme Park Safety Barrier And Harness Accidents
There are specific safety features that you may see at theme parks across the country, such as spectator barriers, and safety harnesses. It is the parks' responsibility to ensure that these safety features are installed correctly where they are needed, checked and maintained to ensure the risk of injury is kept to a minimum. If a theme park is negligent in fitting, checking, repairing and replacing safety harnesses or safety barriers, and you suffer injuries because of this, then you could be eligible to make a claim for compensation.
Slip Or Trip Claims Against Chessington World Of Adventures
There is always a possibility of a slip, trip or fall when lots of people are milling about. Pathways around a theme park could be damaged, and if broken paving is not replaced, this could be a trip hazard. If pathways are not kept clear of debris, this could also lead to you tripping over and injuring yourself. Pathways are exposed to bad weather, it could also be important to ensure they are gritted when the weather turns icy. If poor care and maintenance of the flooring have led to you suffering a slip or trip accident at Chessington World of Adventures, and you've been injured, you could be entitled to claim compensation.
Fatal Injury Claims Against Theme Parks
Unfortunately, a roller coaster crash could result in a fatality. Should this be the case and the theme park could be deemed liable, you may be able to claim compensation on behalf of a loved one who you were dependent on financially. The deceased person's estate may also be able to claim compensation in these instances. The compensation payout for fatal injuries could include a bereavement award, help towards funeral costs and more. We understand that no amount of money could be enough to compensate for the loss of a loved one, but it may go some way towards helping you move forward after such a devastating event.
If you would like to find out more about claiming for the loss of a loved one, then please do get in touch. We understand that it might be difficult to talk about the circumstances of such an event, but we will handle your call with sensitivity and care.
How Do I Show If Chessington World Of Adventure Is Liable?
Proving liability in an accident in Chessington World of Adventures requires evidence. The sort of evidence that must be gathered to prove that a Chessington accident caused your injuries and that the park was at fault would include the following:
Medical evidence – if you suffered serious injuries, you would be taken to hospital or seen a doctor, which could provide essential evidence regarding your injuries. Some claimants may not have already seen a doctor when they decide to go ahead and make a claim. However, you need to see a medical expert as part of any personal injury claim, regardless of whether you'd sought medical attention at the time of the accident. This is so an independent report can be put together describing your injuries and the prognosis
Witness evidence – you must try and get details for anyone who witnessed your Chessington World of Adventures accident so they could be called on to provide a witness account of what has happened to you, and the way in which the accident occurred. This could be bystanders, theme park workers or anyone else who witnessed your accident
Evidence of costs – you can claim costs that you incurred as a result of your Chessington accident providing you can produce receipts to support these out of pocket costs
Photographs – if at all possible, you should take photos of the injuries you sustained and of the scene of the Chessington accident. For example, if you were injured in a Chessington roller coaster crash and suffered whiplash, you might be able to take a photograph of the crash scene, which would strengthen your case
One way to help prove liability in a Chessington World of Adventures accident, would be to retain the services of an experienced lawyer. They could help put together a strong case that would be hard for the theme park to dispute. At Accident Claims UK, we can help provide you with such a lawyer if we feel it would be appropriate to do so. Why not get in touch to see if we could help you?
Calculating Claims Against Chessington World Of Adventures
You may have come across a personal injury claim's calculator on other sites where you tap in your details and it brings up and approximation of your claim's worth. However, we have chosen to provide a quick snapshot of some of the injuries and guideline amounts we feel could be relevant to theme park accident injuries. In the table below, you'll find details of injuries like brain damage, whiplash and more, with compensation amounts based on the Judicial College Guidelines. Please note that these are only guidelines, and depending on the results of your medical assessment, the amount you receive could be higher or lower. While you may think a brain injury you might have suffered is only slight, the results of the medical assessment might mean it is classed as a moderate injury.

| Injury | Notes | Award Bracket |
| --- | --- | --- |
| Damage to the brain | Moderately severe – the patient would be severely disabled and would require a significant amount of ongoing care. The amount of dependency would be assessed as well as any effects on the life expectancy of the claimant. | £205,580 to £264,650 |
| Moderate injuries to the neck | Wrenching injuries could be covered here if they cause lesions to discs that might need surgery to fix. Claimant's may be left with more vulnerability to future trauma | £12,900 to £23,460 |
| Forearm fracture/s | Fracture/s to the forearm/s that are deemed to be simple. | £6,190 to £18,020 |
| Injuries to the arm - Less severe | Where the arm is significantly impaired to begin with, but where the condition has improved with time. | £18,020 to £36,770 |
| Fractures to the Clavicle | Levels of pain and displacement would be considered as well as any residual disability. | £4,830 to £11,490 |
| Tibia Fractures | These may leave claimants with some long-term minor effects | Up to £11,110 |
| Injuries to the leg – Less serious | Fractures that do not completely resolve and serious damage to soft tissues | £16,860 to £26,050 |
| Amputation (one leg) | Partial amputations where the leg is taken below the knee | £91,950 to £124,800 |
If you can't see your injuries in the table above, don't hesitate to call us and we'll be happy to talk to you about your injuries to see what the guideline amount estimate could be for your specific case.
Special Damages You Could Claim If Injured At A Theme Park
Alongside the damages mentioned above, you could also claim other damages, which are referred to as special damages. These are meant to compensate you for the financial costs and losses you may have experienced directly because of your Chessington accident. They could include:
Care costs – if you have suffered an injury that meant you required home care services, you could include these within your claim
Medical costs – if medical costs such as prescription fees are payable because of your injury, these could be claimed for as special damages too
Travel costs – if you had to pay taxi fares or parking charges for appointments relating to your injury or your claim, these costs could be covered too
Wage loss – if you have been off work recovering from injuries suffered in an accident at Chessington Park of Adventures, you may have found your wages were less than they would have been if you'd be able to attend work as normal. These losses could also be claimed for as part of a Chessington World of Adventures claim
If you have been injured in a Chessington ride crash, a slip or fall or any other accident at Chessington World of Adventures that the park could be held liable for and incurred any other costs directly because of your injury, why not call us and see if they could be included as part of a claim.
No Win No Fee Claims Against Chessington World Of Adventures For Accidents And Injuries
Beginning a claim for compensation for an accident in Chessington World of Adventures does not mean you'd have to pay a personal injury solicitor before your claim was settled. A No Win No Fee solicitor, such as those we could provide, works under an agreement that means you would not have to pay them upfront. This agreement, often referred to as a Conditional Fee Agreement, promises the lawyer that you would pay them a success fee from your compensation payout. If your lawyer was unable to get you compensation for a valid claim for an accident in Chessington World of Adventure, you would not be required to pay the success fee. To find out more about making personal injury claims under a no win no fee agreement, why not call our team?
Start Your Claim Against Chessington World Of Adventures
Are you considering making a claim against Chessington World of Adventures for injuries you've suffered in a Chessington accident, or do you want to find out more about how much you could claim? Our team at Accident Claims UK can help answer any questions to you may.
When you get in touch to tell us about what has happened, we'll be able to give you the specific advice that is tailored to your circumstances. We'll also advise if we think you could have a valid claim for compensation against Chessington World of Adventures. If we think you might be eligible for compensation, then we could offer to provide a personal injury lawyer to help you with your Chessington accident claim.
We can be reached by phone on 0800 073 8801, or via email at office@accidentclaims.co.uk. Alternatively, you could use the live chat on the site or fill in the contact form.
Essential References
Whiplash Claims – If you have suffered whiplash on a ride, then this guide may offer some useful information.
Slip Or Fall Claims – Was it a slip, trip or fall that led to your injuries? Then our guide may help.
More On Accidents In A Public Place – Some information regarding accidents in a public place may be of use if you have been injured in a theme park.
Details Of HSE Action Against Chessington World Of Adventures – Here, you can find some information about some action taken against the theme park.
Ride Controller Employer Information – The HSE's page on ride controller employers can be found here.
Safe Practices For Amusement Parks – The HSE's publication covering this type of park can be found here.
Article by Jo
Editor Honey