When you have saved hard-earned money and looked forward to enjoying your Jet2 package holiday; the last thing you expect is to have it ruined by a bad experience that isn't your fault. Luckily for you Accident Claims UK are on hand to help you claim compensation whether you have suffered a Jet2 Package Holiday Accident, Injury or Flight Delay.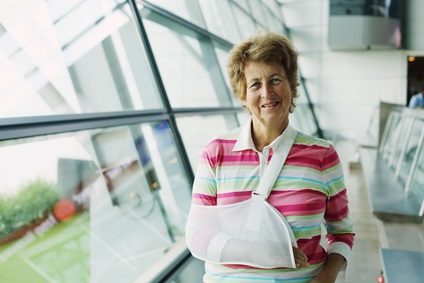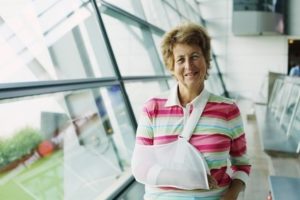 Accident Claims have a panel of experienced no win no fee solicitors who will fight such a personal injury claim or holiday sickness claim on your behalf to win the Jet2 compensation you deserve. Although it will not undo the poor experience you have suffered, it can provide you with a sense of justice and closure; where you can then think about booking a second holiday to get some well deserved rest and relaxation! Please be reassured that Accident Claims have solicitors with up to 30 years experience. We offer a quality service from your very first phone call to one of our friendly and knowledgeable team through to end result of receiving your Jet2 compensation if the claim is successful.
Please ring 0800 073 8801 to speak to our team who can provide a personal injury solicitor today if you have suffered a personal accident, injury, flight delay or other problem on your Jet2 Holiday or a holiday that was booked via Jet2. Even the phone call is free so you have absolutely nothing to lose but perhaps much to gain!
Or, continue to read through the following sections for more information about making a claim.
Select a Section
A guide to Jet2 Package Holiday Accident Claims
If you are thinking of making any kind of personal accident claim then first of all we need to ensure that your holiday was indeed a package holiday. This can be a grey area but a package holiday is usually one that has been arranged by a company where at least 2 of the following elements were included:
Transport
Accommodation
Other services not ancillary to the above and comprising of a significant amount of the holiday such as excursions.
Even if the different elements were been paid from different accounts – it would still count as a package holiday. It can still be classed as a package holiday even if it you selected your own choice of accommodation, flights and/or other services such as excursions as long as these were all paid for at the same time.
We appreciate that it can be confusing for you to fully determine whether your particular holiday/booking variables/method of payment etc constituted a package holiday so please do ring Accident Claims to be connected to a personal injury lawyer who will be able to be confirm this for you. You may also wish to select the links below for more information:-
What Are The Most Frequent Types Of Injury Or Accident People Suffer On Holiday?
When you are on holiday often the same rules we follow at home do not apply. This means we may throw caution to the wind and try different activities, different foods etc precisely because we are on holiday! We rely on package holiday providers such as Jet2 to keep us safe when trying these new experiences. As well as accidents caused by a slip, trip or fall or car/moped hire or those suffered on excursions such as rock climbing, swimming etc we may also be unfortunate enough to suffer food allergies or poisoning in a hotel restaurant.
Common examples of the most frequent types of injury or accident include:-
Slips, trips and falls that could be caused by wet flooring, uneven tile surfaces or worn carpeting etc within the hotel.
Swimming accidents such as a slip, trip or fall at the side of the pool or drowning in the pool.
A fall from a hotel balcony or during an excursion e.g. rock climbing.
Injury received as the result of defective hotel furniture such as a collapsing bed or sun lounger.
If you have suffered a food allergies or type of accident such as those described above please contact Accident Claims to verify whether you are eligible to claim compensation and if so – how much compensation you could be owed by Jet2 for your poor holiday experience and injury/illness and inconvenience and costs suffered.
Is Jet2 Holidays Responsible For My Safety?
The 1992 Package Travel, Holiday and Tour Regulations state that tour operator companies such as Jet2 owe you – their customer – a duty of care and that when you book a package holiday through them; you are required to sign a contract that details this responsibility. They then become responsible for your health and safety throughout the holiday and are liable for any breach of this duty of care or breach committed by one of their suppliers such as a excursion operator, food supplier etc.
To be eligible to make a claim for a breach of care it must be determined that they
1) Provided you with an unsafe environment and/or
2) Committed a negligent act. In essence it has to be proved that the accident was THEIR fault. For example – if you slipped on the hotel stairs due to a loose trim then Jet2 would be liable. If however you slipped and the stairs were examined and found to be in safe, serviceable condition; then the tour operator would not have to accept responsibility for the accident.
How Long Do Holiday Makers Have To Claim Compensation?
Legal framework exists to support and compensate victims of Jet2 Package Holiday Accident claims where the tour operator's duty of care has been breached but the law only supports claims made within a 3 year window of the date when the accident/sickness took place or when you first realised that you had suffered an injury or been ill. This window is reduced to 2 years if the incident took place on a flight booked via Jet2, either flying to or returning from, your holiday destination. Time limits can sometimes very so contact us to be sure.
Because of this personal injury claims time limit please contact Accident Claims now to have the very best chance of winning the compensation you deserve.
Jet2 Holiday Hotel Accident Claims
If you have been unfortunate enough to suffer an injury whilst staying in a hotel booked through the tour operator Jet2 then you could be eligible to make a claim to receive compensation.
Many people stay in package holiday hotels all over the world and most are well run but unfortunately accidents can still happen due to all kinds of reasons from negligence, poorly trained staff, lack of health and safety procedures or breach of such procedures etc resulting in injury or sickness to guests.
Common examples include a slip, trip or fall on a wet floor, an accident within a pool or gym due to inexperienced staff or lack of staff or food poisoning due to poor standards of hygiene within a hotel kitchen, bar or restaurant.
Please note that hotels are expected to comply with the health and safety regulations determined by their own country/area and that these could be different to those set down within the UK.
If you have been unfortunate to suffer such an accident or incident on your Jet2 holiday then please contact Accident Claims now to gain the best legal representation to win the compensation you deserve for your injury/illness and inconvenience.
Claims for Car Crashes and Road Traffic Accidents
If you have been unfortunate to suffer any kind of road traffic accident on your Jet2 package holiday that wasn't your fault you can contact Accident Claims to discuss making a claim. It does not matter whether you were involved as a pedestrian, driving a hire-care, moped or riding a bicycle; if you were the victim of an accident on the road that resulted in personal injury, an Accident Claims provided solicitor can help you make a compensation claim as long as long as you are within the personal injury claims time limit.
It does not matter that the accident took place abroad. The 4th EU motor directive 2003 means that all cars, by law, have to be registered on a general database and as such; the owners of any vehicles involved in a EU road traffic accident should be easy to trace. Please contact Accident Claims to talk to one of our experienced team regarding beginning your claim.
Accidents or Food Poisoning At Your Jet2 Holiday Hotel
As well as accidents; holiday makers can also suffer food poisoning due to food hygiene standards not met or breached by hotel staff. This could include food being used that is out of date or spoiled, salads washed in untreated tap water or ice cubes offered in drinks that are made from water unsuitable to drink etc. Food poisoning can be mild but in some cases can pose a very serious risk to health especially if a guest already has underlying health conditions. Apart from the risk to health, food poisoning also causes great inconvenience and can ruin the enjoyment of a holiday that is meant to be relaxing and enjoyable time.
Is There Any Evidence Which I Should Collect?
If you were unfortunate to be severely ill or injured on a Jet2 Holiday then it is important to seek medical advice/assistance as soon as possible; not only for your wellbeing but to also provide a record for any eligible claim.
In addition; Accident Claims advises clients wherever possible to;
Take Photographs
Having a record of visual evidence can help Accident Claims to fight your claim successfully on your behalf. This could include photographs of the injury received and/or photographs of the hazard that caused the injury etc.
Complain to a Jet2 Representative
If you have received an injury or suffered from illness/sickness that was not your fault on your Jet2 Package holiday then it is important to tell a Jet2 tour operator as soon as possible and ensure that the incident is accurately recorded and that you receive a copy of this record as this will form part of the evidence Accident Claims compile for your claim.
Seek Medical Assistance
As previously advised it is important to seek medical advice/assistance.
You can attend the accident and emergency department of the nearest hospital or visit a GP for minor injuries/illness if required depending on your injury type. The doctor or health professional you see usually writes a report of your visit detailing the injury/illness, any treatment, advice and length of time it may take to recover etc. This will be used as evidence in estimating the amount of compensation you could be entitled to and so it is important that you receive a copy of this report.
Keep receipts
It is important to keep receipts for any costs/charges incurred as a result of your injury or sickness. This could transport costs, medical costs (including prescriptions), time taken off work etc. These will also be used as supporting evidence in estimating the amount of compensation you are entitled to.
What Type Of Costs Can You Recover In A Personal Injury Claim?
The type of costs able to be claimed usually falls into the following categories:-
General Damages
Medical Expenses
Travel Costs
Care Claim
Loss of Earnings
General Damages will form the central part to your compensation and will be a monetary award that determines the extent of your injury/sickness and suffering.
Medical Expenses will include being compensated for the cost of medical treatment and any associated expenses.
Travel costs will consist of compensation awarded for any travel expenses incurred associated with your injury/illness.
Care claim can include compensation awarded to a friend/loved one that helped care for you during your injury/illness. Loss of Earnings may include compensation for time taken off work due to your injury/sickness as well as calculating any future time that may need to be taken.
Jet2 Package Holiday Accident Compensation Calculator
You can have a look at our Jet2 Compensation Calculator. Although nothing compares to talking to an Accident Claims solicitor direct; our specific Jet2 Package Holiday Accident Calculator will give you a good idea of the compensation you could be entitled to. The amounts stated below are average amounts that have been won for people in these situations.

| Injury Type | Severity | Settlement Band | Notes |
| --- | --- | --- | --- |
| Loss of Income | Earnings | £10,000-£400,000 | Settlement based on current and future earnings |
| Loss of income | Benefits | £5,000-£500,000 | Settlement based on current and future benefits |
| General Pain and Suffering | N/A | £1000-£200,000 | Based on estimated pain and suffering |
| Funeral Costs | N/A | £3,000-£10,000 | Potential for higher settlements |
| Food Poisoning | Severe | £33,700-£46,040 | Severe symptoms and effects. Claimant will have stayed in hospital |
| Food Poisoning | Serious | £8,360-£16,830 | Symptoms may persist for several years |
| Food Poisoning | Moderate | £3,460-£8,360 | Full recovery expected within 1 year |
| Back Injury | Minor | Up to £10,970 | Soft tissue injuries such as sprains/strains and/or cuts. Full recovery expected |
| Back Injury | Severe | £34,000-£141,150 | Injuries include broken back or other permanent injuries |
| Neck Injury | Minor | Up to £2,150 | Injuries include cuts, strains, sprains and other soft tissue injuries |
| Neck Injury | Severe | £39,870-£130,060 | Long-term and permanent injuries. Can have very long lasting effects |
Our compensation calculator cannot take into account the specific circumstances of your claim. To gain a more accurate estimation of the compensation you could be eligible to receive please contact Accident Claims direct.
No Win No Fee Package Holiday Accident Claims
A no win no fee agreement is a (CFA) Conditional Fee Arrangement whereby you will receive an agreement put in writing formalising the no-win no-fee arrangement between your Accident Claims solicitor and yourself. It is a document that provides ease of mind; stating legally that you will not be required to pay any money if your claim were to be unsuccessful.
How Can I Begin A Package Holiday Accident Claim?
Accident Claims offers free, no obligation advice regarding your potential claim. We have the expert advice and resources to help us determine the eligibility of your claim and provide an accurate assessment of how much compensation you could receive. We can then provide legal representation through every stage of your claim to win you the compensation you deserve. Remember the maximum 3 year window in which to make your claim and ring Accident Claims today to get the ball rolling!
How We Can Help the Victims of Package Holiday Accidents
Accident Claims provides all eligible clients the option of making a Jet2 Package Holiday Accident compensation claim via an experienced accident claims solicitor. This compensation claim is represented under a no win no fee that involves no financial risk or outlay to you. Any legal fees are only eligible if your case is won and are paid from the compensation amount awarded to your successful claim. Please contact Accident Claims today for more information.
Many people find the idea of no win no fee too good to be true but it really does mean what it says! No money has to be paid upfront and you will only pay a fee if your claim is successful. If you have had a poor holiday experience then please suffer no more and ring Accident Claims today to find out how much compensation you are eligible to claim!
If you search online you will find many firms offering this type of compensation service but quality standards and fees charged can vary enormously. Acting for clients who have suffered a personal injury or illness abroad through no fault of their own can be more challenging than representing a domestic legal case due to the different legislation and procedures of the countries involved so it is imperative to have an experienced solicitor on your side.
To help narrow your selection; you can look online to find a personal injury claims calculator to give you a general idea of how much compensation you are eligible to claim for a Jet2 Holidays Flight Compensation or holiday accident claim for instance but this is an impersonal service that will only give you an approximate figure. Nothing beats speaking to a personal injury solicitor who can discuss all aspects of your claim because unlike a personal injury claims calculator; a real, live personal injury lawyer from Accident Claims can talk you through the various factors that could influence the amount of compensation you are eligible to claim.
Call Our Holiday Accident Team Today
Accident Claims would be only too happy to help you receive the compensation you deserve from a personal injury or illness claim acquired via Jet2 Package Holiday. Please contact us in the first instance on 0800 073 8801 to determine you have an eligible claim and receive an accurate figure of the compensation we could successfully win for you! You may also find the following helpful resources and guides useful:-
Helpful Resources and Guides:-
To give you even more information regarding this type of incident, the links below have been collated. We hope you see them as being useful.
Injured in a road traffic accident? – Our definitive informative guide should help with claims specific to RTAs
Fatal Accidents – Claiming for the passing of a loved one can be hard. This guide should simplify the process.