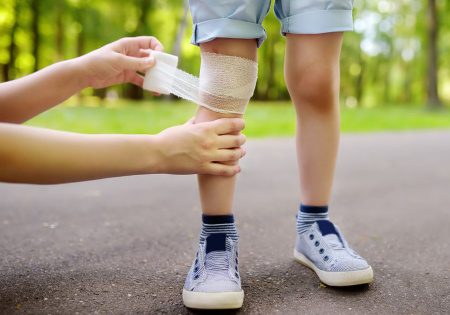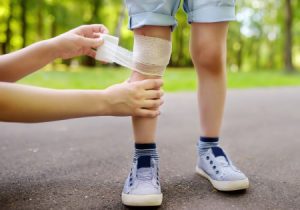 This online guide to making a Legoland Windsor Resort Accident claim, will be of use to people who have suffered a Legoland injury due to a Legoland accident. Please note, you must have suffered some form of harm in order to be eligible to claim. It is also vital to be able to prove that in some way Legoland is responsible for causing the accident which lead to your avoidable injury.
Nobody wants to think about themselves or a family member being injured on a fun day out at Legoland. However if an accident happens that could have been prevented causing unnecessary injuries you may have the right to pursue a claim. This guide will help you understand your position, and how you could be able to make a claim for an accident that was not your fault. Our claims team can answer any questions you have, please give them a call on 0800 073 8801.
Select A Section:
A Guide To Accident And Injury Claims Against Legoland Windsor Resort
This guide to claiming for an injury sustained in an accident at Legoland Windsor, aims to provide you with the understanding you need, in order to be able to make the right choices about your own claim. There is one caveat though. This guide will only be of use to people who are within the personal injury claims time limit and are eligible to make a claim. You can check the time limit, and whether you are eligible to claim with our claims team. We start this guide by giving a top-level overview of what accidents could possible happen at Legoland, and how Legoland could be liable in such accidents.
The middle part of this guide looks at many of the hazards that could exist at a theme park in general, and the accidents these hazards could possible cause. The article will look at how safety is vital at theme parks especially when it comes to theme park rides but also in general to reduce slip trip and fall accidents for instance.
The last part of this guide is given over to the legal and financial considerations of making a claim. We start by listing the kinds of evidence you may be able to submit to prove that the theme park is liable and caused your injuries. We have not added a personal injury claims calculator to this page. Instead, we have created a table based on the UK Judicial guidelines used by the court system to value injuries. You can look up your injury in this table and find out how much you could be able to claim in compensation for general damages special damages is not included in the table.
Lastly, we introduce our main service to claimants. How we can provide you with a lawyer who will work under a No Win No Fee deal, to try and get you the maximum level of compensation possible for your case. You won't have to pay your solicitor fees unless your claim is a success. If you have questions about your claim, the legal process of making it, or even the contents of this guide, then please speak to our claims team. You can contact them on the phone number at the end of this guide.

What Are Legoland Windsor Resort Accidents?
A theme or amusement park such as Legoland, obviously presents some pretty unique hazards. Being able to provide thrilling exciting rides always having the health and safety of riders at the forefront is probably no easy task. It is vital that at all time riders safety is taking priority. But those vising theme parks may not just be injured by faulty rides as everyday hazards could also be present.
Accidents such as slip, trip and falls could happen if safety measures are not implemented correctly, or injuries caused by faulty queuing barriers could also be an issue if maintenance is not always part of everyday tasks. There are two key points here, that must be true in order for a claim to be possible, and these are:
The claimant must have suffered some form of physical or psychological harm due to the accident.
It must be possible to prove that Legoland had a duty of care to the claimant and was the cause of the accident through negligence.
Legoland has a responsibility to keep the public who are using their premises as safe as possible wherever possible  – this mean eliminating any risks and hazards that are foreseeable.
If you have been injured in an accident at Legoland, call us today. A claim advisor will go over with you what has happened and be able to provide advice as to whether you have a valid claim.

Theme Park And Resort Hazards
When it comes to any theme park it is very important that those that who are visiting the park are kept as healthy and safe as possible. There are possible hazards that must be kept under control so visitors have a pleasant experience, these include;
Accidents involving theme rides at the theme park.
Hazards such as spilt food, electrical cables, or damaged pathways that cause a slip, trip or fall accident.
Restaurants, cafes, bars and fast food outlets must ensure that all foods are stored, cooked and served correctly to avoid hazards such as contaminated foods.
Faulty of ineffective safety barriers leading to an accident injuring a visitor.
However your injury occurred, if Legoland is held liable for the accident, then it could be possible to make personal injury claims. Speak to our claims team to learn more.

Claims Against Legoland Windsor For Roller Coaster Accidents
Roller-coaster accidents could cause some very severe injuries as they are travelling at a high speed in many different directions. Also small children maybe travelling in such rides and could face life changing injuries if accidents occur. It is vital that all theme parks regard safety as their driving force to ensure that riders are kept safe at all time. There is no room for hazards, faults or maintenance issues as those riding could face severe injuries if the ride was to result in an accident.
Accidents On Theme Park Rides
Theme park rides as well as rollercoasters all need to maintained and checked regularly to ensure that there are no technical faults or damages that could cause an accident.
Having all of the rides at Legoland inspected regularly to ensure they meet safety standards is crucial as if a problem is found the ride can be closed until the issue can be resolved satisfactory and the ride passes a subsequent safety inspection so to avoid any problems further down the line.
If a visitor to any theme park is injured in an unnecessary avoidable and preventable accident causing injuries then the park could be liable to pay that visitor compensation for any suffering caused.

Accidents Caused By Faulty Safety Barriers
Every ride and many of the busier walkways at Legoland, may use safety barriers. These barriers stop visitors from moving into an area in which they could be at risk of harm. And while these safety barriers are supposed to stop accidents from happening if they are in disrepair or damaged in some way they could do more harm than good. If you have been injured by a safety barrier maybe one fell on you or a member of your family or one was broken causing an injury such as a laceration, if it can be proven that in some way the theme park is responsible for your accident you may be able to claim compensation please call our team for more information.

Theme Park Resort Fall, Trip Or Slip Accidents
Slips, trips and falls are a very common kind of accident that a personal injury solicitor will deal with. Some of the hazards that could result in this kind of accident are:
Damaged pavements, uneven road surfaces, broken paving slabs, etc. causing a trip.
Spilt food or drink inside an eatery, causing a person to slip.
A faulty safety barrier giving way while a person is leaning on it, causing a fall.
These accidents can be caused by a great many hazards. As long as the accident was the responsibility of a third party that owed you a duty of care, you could be able to claim for the harm you suffered. If you speak to our claims team, they will explain more.

Fatal Accidents At Theme Parks
If rides are not maintained, serviced and tested for any hazards, issues, or damages they could cause an accident to happen. As theme park rides, especially some of the large roller-coasters go at a relatively high speed, in many direction some reaching great heights there is always the chance if there is a failure in health and safety for a fatal accident to be caused. Theme park operators and managers are aware of such dangers so should always be driven by health and safety. 
Evidence Which Could Prove A Theme Parks Liability
If you were to fall victim of an accident in Legoland, one of the pivotal points of the claims process, is being able to prove that the park operator or one of their representatives was to blame for the hazard that caused the accident. Without being able to prove liability, a claim simply won't exist. Additionally, you will also want to be able to prove the extent of suffering and hardship you went through, and also any financial losses. In order to achieve this, you can gather and submit evidence such as:
Photographs of the cause of the accident, your injuries, etc.
Witness details from anyone who saw the accident take place.
A report produced after a medical examination proving the extent of your injuries.
Documented proof of financial losses such as bills, receipts, invoices, etc.
An accident report.
Collecting this kind of evidence will go a long way to support your claim. If you have any questions about the evidence you have gathered, and its suitability, please speak to one of our clam advisors, who will evaluate it for you.

Calculating Compensation For Theme Park Accidents
The table below was created using the actual Judicial guidelines used by the legal system in the UK to value different severities of injuries. No matter how your accident was caused or where it happened these generic figures are used. You can look up your own injury and find out the level of compensation you may be able to claim.
| Injury | Amount | Severity | Comment on Severity |
| --- | --- | --- | --- |
| Head Injury | £2,070 to £11,980 | Minor | These types of injuries will include very minor brain damage and will be based on how long symptoms persist for, if the person is having headaches, and how long it may take the person to fully recover. The bottom of this bracket may be awarded to cases that recover within a few weeks. |
| Nose Fracture | £9,990 to £21,700 | Serious | This bracket covers injuries that include multiple fractures that impair the airways and require surgery to correct. Injuries in this bracket also include cases of severe deformity, and those with damaged nerves, damaged tear ducts and difficulty breathing. |
| Shoulder Injury | £7,410 to £11,980 | Moderate | This award bracket includes cases of frozen shoulder that causes persisting symptoms, discomfort and loss of mobility. This can also include soft tissue injuries to the shoulder that have symptoms lasting longer than two years. |
| Arm Injury | £18,020 to £36,770 | Less Severe Injuries | This bracket includes injuries that recovered to substantial degree over time, but that still experienced significant disabilities. |
| Elbow Injury | Up to £11,820 | Moderate to Minor | This bracket can include simple fractures, tennis elbow, and lacerations. It covers injuries that do not result in permanent symptoms or permanent loss of mobility. |
| Wrist Injury | £44,690 to £56,180 | Severe | Injuries resulting in complete loss of function in the wrist for example, where an arthrodesis has been performed |
| Hip Injury | £36,770 to £49,270 | Severe | In this bracket, injury to the hip will involve a fracture to the acetabulum, or socket of the hip, resulting in the need for hip replacement surgery. This bracket also covers cases where such a hip replacement was not successful or is deemed to need to further surgery to revise it. |
| Leg Injury | £26,050 to £36,790 | Moderate | This bracket generally covers injury to one leg resulting in complicated or multiple fractures or crushing injuries that were severe in nature. It can vary depending on impact on quality of life, potential to need corrective surgery in the future, and the extent of treatment needed for recovery. |
| Knee Injury | £48,920 to £65,440 | Severe | This bracket covers leg bone fractures that extend into and interfere with the knee joint. This will generally include symptoms of persisting pain, permanent impairment of mobility and which puts the person at risk of future osteoarthritis or arthroplasty. |
| Ankle Injury | £12,900 to £24,950 | Moderate | This type of ankle injury will involve ligament damage and fractures that lead to difficulty walking on stairs, walking or standing for long periods, and difficulty walking on uneven ground. This could also include the risk of future osteoarthritis. |
If you want to have your claim estimated more accurately, you will need a lawyer to value it for you, and tell you how much compensation you could possibly claim. Speak to our claims team and they can organise this for you.

What Special Damages Am I Eligible To Claim?
When you make a compensation claim, if your claim is a success, you will either be offered an out of court settlement by Legoland, or you will be awarded a settlement by the court. In both cases, the settlement will be made up of potentially a number of types of damages. Each of which will fit into the two general categories of general and special damages. For example:
General damages – these compensate you for physical and psychological pain and suffering:

Pain and suffering – for the pain you were put through when the accident happened, and also when you were given painful emergency treatment.
Mental trauma – caused by being the victim of a traumatic accident, or being subjected to traumatic emergency treatment.
Psychological injuries – such as post-traumatic stress disorder, fresh phobias, anxiety or depression.
Painful treatment or long recovery – if it will take quite some time for you to recuperate from your injuries, and you will be subjected to painful or traumatic treatment before you recover fully.
Long-term or permanent disability – if you will suffer some form of affliction or disability due to not making a full recovery.

Special damages – these compensate you for financial and other types of ad-hoc losses:

The cost of travel – if you needed to use public transport to go and get treatment for your injuries, or to deal with some aspect of the claim itself.
The cost of hiring help – if you needed a nurse to take care of your at home, or needed to hire somebody to help with cleaning and chores at home.
Private medical fees – if you needed medical treatment that you could not get for free from the NHS and had to pay for from a private healthcare facility.
Loss of current earnings – if your injuries were severe enough to keep you away from work and you lost out on either all or part of your wages/salary for this time.
Damaged to future prospects – if your future working ability will be reduced due to a permanent disability, or you will no longer be able to work at all.
If you would like to know the kinds of damages you could be able to claim under your own circumstances, then please speak to one of our claim advisors today

No Win No Fee Accident And Injury Claims Against Legoland
As part of the service we offer, we can arrange for a lawyer to process your claim under a No Win No Fee agreement. This is a great way for you to minimise the financial risk of making a claim. We won't charge you to start work on your claim, and we won't charge you as the solicitor processes your claim. If you don't win your claim, then you still won't be charged anything by your solicitor. We will only collect the fee when your solicitor has received a compensation payment for you.
If you have any questions about how this claims process works, you can get the answers from our claims team, they will be happy to help you out.

How Our Team Could Help You Claim Against Legoland
You can get help from us very simply. All that you need to do is follow these steps below, and they will get you the help you need to get your claim underway.
Call our claims team on the number in the section below.
Discuss your claim with one of our claim advisors, to learn how best to proceed.
A solicitor will process your claim for you.
This is all you need to do to get your claim started. Call us today to move forward with your claim.

Start A Claim Against Legoland Windsor
If you or a family member has been injured in a Legoland Windsor accident, and you believe that Legoland could be responsible for causing it, then we may be able to help you claim. If you contact our claims team on 0800 073 8801 and speak to a claim advisor, they will talk you through our new claim process, and help you get your claim started.

Essential Resources
Health And Safety For Amusement Parks
Fair Grounds and Amusements – Guidance
You might like to read these other guides as well:
Claiming For A Slip, Trip Or Fall
How To Claim For An Accident In A Public Place
A Guide To Accident At Work Claims
Article by MW
Edited by MM.