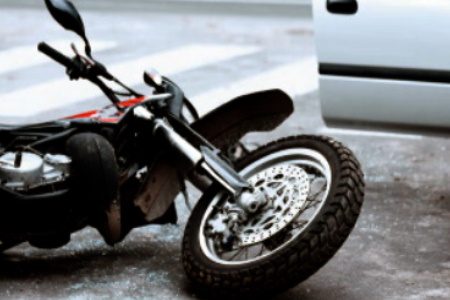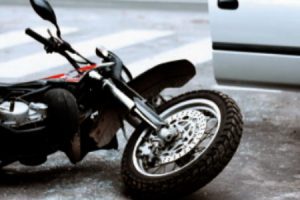 If you've been injured in a road traffic accident caused by a motorcyclist, you might decide that you want to claim compensation for your suffering. Whether you were cycling, driving or riding a motorbike yourself, if the motorcyclist was to blame, you could be entitled to compensation. Usually, claims will be made against the insurance policy of the responsible party. One such insurer is Ageas, and in this guide, we'll look at making an Ageas motorcycle insurance claim specifically, though what you'll find below may apply to claims against other insurance companies. We'll consider when the motorcyclist might be responsible for your injuries, what type of injuries can be claimed for and how much might be paid.
Accident Claims UK has specialist injury solicitors able to support your claim on a No Win No Fee basis. We start by conducting a no-obligation telephone assessment of your accident claim in which an advisor will give free claims advice. Should they believe your claim could be successful, you'll be referred to a solicitor.
Are you in a position to start a claim right away? If you are, please call 0800 073 8801 today.
If you would like more information on claiming against a motorbike insurance policy before contacting our team, please read the rest of this guide.
Select A Section
A Guide On Motorcycle Accident Insurance Claims Against Ageas Insurance
When any type of road traffic accident occurs because somebody was negligent, then it could be possible that you could ask their insurance provider to compensate you for your injuries. You might think that the process of doing so would be easy but, even when the other party admits full responsibility at the scene when discussions with insurers begin, the story can change.
To support your claim, evidence is essential. It needs to show what happened, who was to blame and how you suffered as a result. In this article, we'll explain how a personal injury solicitor can make the process easier for you and how they can handle the legal complexities that often crop up.
While we're discussing making an Ageas motorcycle insurance claim, the information could easily be applied to other insurers too. As we move on through our guide, we'll consider whether you're eligible to claim, what type of accidents involving motorbikes can happen and what evidence you'll need to supply. We'll also provide some example compensation figures too.
We believe that it's important to begin personal injury claims as early as you're able to. It's often much easier to remember the incident days or weeks after it happened than it is months or years down the road. That's said, the personal injury claims time limit is usually 3-years from the date of your accident. So, if it happened a while ago, you could still be entitled to start a claim.
After you've read all of the information within this guide, please contact our team if you would like to make a claim or if there any questions you'd like to ask. Our claims line is open 24-7 so you can start when it's most convenient for you.
What Are Motorcycle Accidents And Injuries?
For the purpose of this guide, we're reviewing road traffic accidents that have been caused by the negligence of a motorcyclist. That could be through excessive speed, dangerous riding or not paying attention. They can involve cars, pedestrians, cyclists and, of course, other motorbikes.
We'll provide specific examples of accidents and injuries that could be claimed for in later sections of this guide.
Who Are Ageas Insurance Policies Underwritten By?
Ageas motorcycle insurance is underwritten by the company themselves. They generally work with brokers who provide specialist advice and can tailor products to each individual customer. Some might have different requirements to others and so Ageas let brokers find the right policy for their customers before a policy is purchased. However, policies can also be obtained directly through Ageas too.

Check If Your Able To Make A Claim For Your Accident
Normally, to be entitled to claim compensation for any type of personal injury, you'll need evidence that shows:
The third-party, or in this case a motorcyclist, owed you a duty of care  (all road users have a duty of care towards each other's safety); and

That the duty of care was breached through an act which caused an accident; and

You were injured as a result of that accident.
If all three of those things can be shown to be true, the case is quite clear cut and a claim could be possible. However, there are scenarios where both parties could share the responsibility for the accident.
For instance, if two vehicles in a car park were reversing out of spaces and collided with each other, they could both be partly to blame for the accident. In this case, a 50/50 split might be agreed by insurers.
In some cases, it's possible that the split could be 25/75, where you were partly to blame but the other road was more negligent.
Once the split has been agreed, the claim will continue as normal, compensation will be calculated but then reduced according to your level of blame.
Whatever type of claim you have, please let us review your case for you and we'll let you know what options are available.
Accidents And Injuries Which You Might Claim For
If you decide to make an Ageas motorcycle insurance claim, you might want to claim for:
Any damage to your vehicle.

Any injuries you've suffered as a result of the accident.
Some of the most common injuries in road traffic accidents include:
Whiplash (soft tissue injuries of the neck and back).

Broken bones.

Cuts and bruises.

Bone fractures.

Head injuries.

Back injuries.
To ensure you claim for everything you could be entitled to, please ask our advisors to review your case. If it's taken on, your solicitor will gather medical evidence that could prove the exact level of suffering caused.
Accidents Caused By Motorcycles
While it's true that motorcyclists are one of the most vulnerable groups on the road, they can also be the cause of accidents. While they have more acceleration than other vehicles, which makes it easier to avoid some accidents, it's quite easy for a rider to misjudge distance or speed which ends up causing an accident.
If a motorcyclist was the cause of your road traffic accident and caused you to suffer an injury, we could help you claim.
Injuries Caused By A Motorcycle Accident
In this section, we're going to consider some of the most common injuries that motorcyclists can sustain following an accident (whether it's been caused by another motorbike rider or not). Here are some examples:
Broken bones.

Road rash.

Head injuries/concussion.

Neck injuries (including whiplash).
If you would like us to look at a claim for your injuries, please let an advisor know what happened and how you suffered.
Evidence Helpful To Motorcycle Accident Claims
As we've mentioned already, the evidence is key when making an Ageas motorcycle insurance claim. If you are involved in an accident involving a motorcyclist and you believe they were at fault, we advise you to:
Stop at the scene and check everyone is ok. Then photograph the scene before anything is moved.

Obtain details of any witnesses and secure any dashcam footage.

Report the accident to the police if there are any injuries.

Swap details with the rider but don't say anything that could suggest you were liable.

Seek medical attention at A&E.
Once you've got as much evidence as possible, contact our team to find out what to do next.
Should You Contact The Insurance Provider Directly To Claim Damages?
There is always the temptation to deal with the motorcyclist's insurer directly. This might be because you don't want the hassle of a lengthy claim and because you want to receive the payment quickly.
However, you're much more likely to receive a fair amount of compensation if you let a solicitor represent you. If you approach the insurer, it's probable that they'll offer a lower amount of compensation than you're entitled to because they're only going to be thinking of their own interests.
A solicitor will aim to provide the medical evidence you'll need to support the claim and endeavour to ensure that any compensation is fair. After all, compensation is designed to help you with your recovery. Once you've settled a claim, you can't go back and ask for more because you're still suffering from your injuries later on down the road.
Speak to us today and we'll let you know what options you have available to you.
How Road Traffic Accident Claims May Be Assessed By Insurance Providers
Insurers will only pay compensation when it is clear that their policyholder was liable for the accident and that the injuries you claim for can be proven. Therefore, they will review claims thoroughly to make sure everything is as it should be. This can be a minefield if you don't have the legal expertise to counter any concerns they raise.
This is another reason why we advise having a specialist personal injury solicitor on your side. Not only will they know what evidence is needed (and what isn't) to substantiate your claim, they'll have the experience and legal acumen to counter any objections. By hiring a solicitor to help you, there will be no need for you to communicate with the insurance company at all.
Why not contact Accident Claims UK today and let one of our team members walk you through the claims process.
Could I Claim More Through A Solicitor?
Claiming compensation for any type of accident can become a minefield of legal complexities, especially if the defendant's lawyers try to deny liability or argue that your injuries weren't as serious as you've claimed.
Having a specialist personal injury solicitor on your side can really help. If they have experience in handling claims, then they'll know what evidence is required (including the correct medical evidence) and they'll have the skills to counter objections raised. Our team of personal injury solicitors have been working on claims for over 30-years and know the ins and outs of the process.
If you would like us to represent you in an Ageas motorcycle insurance claim, please contact our specialists for free information today.
Calculating Compensation For Motorbike Accident Injuries
The following table shows some common motorcycle accident injuries along with potential compensation amounts. Providing an accurate figure for your claim isn't possible in this guide as every case is different. However, when your claim has been assessed, we'll provide a much more personalised estimate. The figures in our table are from a legal article known as the Judicial College Guidelines (JCG). Courts, lawyers and insurers reference the JCG when deciding compensation amounts.
| Injury Type | Seriousness | Compensation Range | Detailed Information |
| --- | --- | --- | --- |
| Neck Injury | Moderate | £12,900 to £23,460 | Severe disc lesions that cause cervical spondylosis, soft tissue injuries and wrenching type injuries that lead to limited movement and serious pain. |
| Neck Injury | Minor | £4,080 to £7,410 | This category is for injuries often caused by whiplash where the soft tissue is damaged but a full recovery takes place, without any surgery, in around a year or two. |
| Back Injury | Moderate | £11,730 to £26,050 | Prolapsed discs, ligament or muscle damage and some soft tissue injuries are included in this bracket. |
| Elbow Injury | Moderate/Minor | Up to £11,820 | Covers injuries such as a simple fracture of the elbow. |
| Arms Injury | Serious | £36,770 to £56,180 | Where one or both arms are fractured seriously and result in substantial and permanent disabilities. |
| Wrist Injury | Minor | £3,310 to £4,450 | Minor undisplaced wrist fractures or minimally displaced fractures which require a bandage or plaster cast for a few weeks. |
| Leg Injury | Less Serious | Up to £11,110 | Soft tissue injuries of the leg as well as simple fractures (tibia or fibula bones) are covered by this bracket. |
As you'll see, claim amounts are determined by how serious your injuries are. Solicitors can't prove the extent of your suffering without medical evidence. Therefore, during your claim, your solicitor will ask you to attend a local medical assessment. While you're in the appointment, you'll be asked to describe how you've been affected by your injuries. You'll then be examined physically, and your medical notes will be examined. Finally, the medical specialist will write a report with all of their findings and send it to your solicitor.
Checking What Other Damages You Could Claim
In the previous segment of this guide, we provided potential compensation figures for injuries you suffered in your motorbike, moped or scooter accident. This award is called general damages. There is another part to your claim which aims to compensate you for any costs you've had to pay out due to your accident.
Known as special damages, this part of your claim can include:
Medical Expenses.


This could cover the cost of prescriptions and other over the counter treatments. Also, if you need to receive a treatment that's not available on the NHS, you may be allowed to claim for that too.

Travel Costs.


If your injuries mean you're unable to ride your bike for a period of time while recovering, you could receive a payment to cover the cost of alternative methods of travel. Also, you could ask for fuel costs and parking fees to be paid if they're linked to medical appointments.

Care Costs.


Some bike accident injuries will leave you in a condition where you're unable to complete everyday tasks without support. If that happens, it's possible you could ask for any associated costs to be paid. When it's a friend or relative who supported you, it could be possible to calculate an hourly rate for their time.

Lost Salary.


If you're self-employed or employed by a business who doesn't pay full sick pay, taking time off work can be costly. Therefore, you could ask for any income to be paid that's lost due to your injuries.

Future Lost Income.


Finally, where an injury is going to be long-term and affects how much work you can do, it's possible to ask for future lost income to be paid as well.
Let Our Team Handle Your Claim Involving A Motorcycle Insurance Provider
Accident Claims UK would like to help if you're considering making an Ageas motorcycle insurance claim. So that you know a bit more about us, here are some ways in which we can help:
The advice we provide is free, even if you don't make a claim.

We're able to discuss your claim 24-hours a day.

Should your claim be taken on, you'll benefit from having the experience and expertise of our specialist solicitors on your side.

If you have any questions while the claim is ongoing, your solicitor will be available to answer any questions.

The main aim of our solicitors is to try to ensure that any payment you receive compensates you fully for your suffering.
Please ask an advisor if there's anything else you'd like to know about how Accident Claims UK can support you.
No Win No Fee Motorbike Accident And Injury Claims
It's highly likely that if you are considering making a claim through a solicitor, you're worried about how much they'll charge you. Well, our team can reduce that worry by providing a No Win No Fee service for any claim they work on. That means you'll be less stressed, and your financial risks will be reduced as well.
It's important to say that our solicitors do need to check the potential of any claim before agreeing to work on a No Win No Fee basis. Once they reviewed your case, if you're both happy to begin, you'll receive a Conditional Fee Agreement or CFA to sign.
There are many advantages to using a CFA to fund your claim including:
No fees are payable before the claim begins.

There will be no solicitor's fees to pay while the claim is being managed.

Should the claim be unsuccessful, you won't be asked to pay the solicitor's fees at all.
If your case is won, you'll pay the solicitor a success fee which is a small portion of your compensation. The fee is disclosed clearly in your CFA to make sure there are no surprises when the claim is finalised. Also, by law, the amount a solicitor can charge for a success fee is capped.
For more information on No Win No Fee claims, please read this article.

Speak To A Member Of Our Team
Now that you've reviewed the content in our guide about how to make an Ageas motorcycle insurance claim, we hope you can see how Accident Claims the UK can support you. If you'd now like to begin a claim with us, here are some ways to get in touch:
We'll start by offering a no-obligation assessment of your claim in a telephone-based consultation. The advisor will review the facts of the case and the evidence you provide. If they decide that your claim looks viable, they'll refer you to one of our personal injury solicitors. Remember, claims that they agree to work on will be conducted using a No Win No Fee service.

Additional Guides And Helpful Resources
Thanks for completing our guide regarding making an Ageas motorcycle insurance claim. We've tried to include all the information you'll need to make claim but to assist you further, here are some more guides, links and resources that we believe could be useful:
Motorbike Highway Code – The rules of the road specifically for motorcyclists.
Vehicle Insurance – This is a government article explaining what type of insurance policy is required on UK roads.
Wrist Pain – NHS guidance on managing wrist pain following an accident.
Claiming For A Spinal Injury – A detailed review of what spinal injuries could enable you to claim compensation.
Whiplash Injuries – This guide explains what types of whiplash can occur and how much compensation could be awarded.
Scooter Injury Claims – A similar guide to this one which concentrates on injuries sustained while riding a moped or scooter.
Guide by BE
Edited by REB